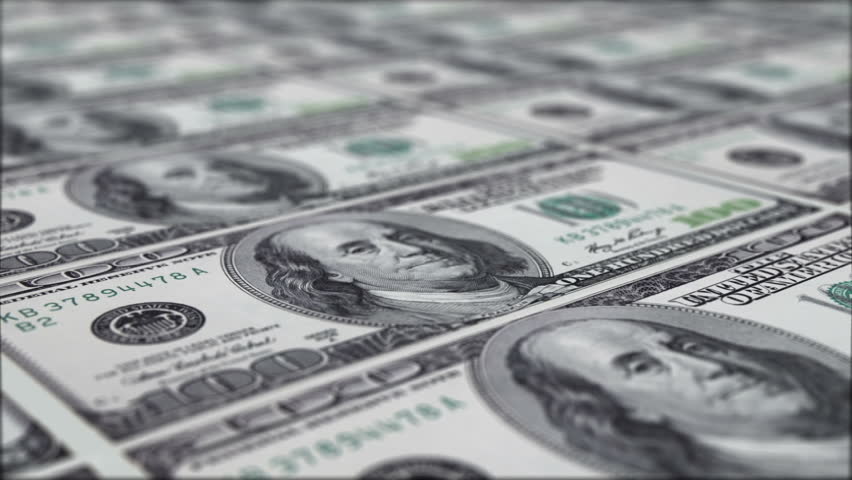 100
100
is a tautogram (all words start with the same letter).
View more tautograms!
The following statistics are based on the British National Corpus, so they are representative for the British English.
Distribution of usage frequency for the most common synonyms of the noun 100:
Definition of the noun
100
What does 100 mean as a name of something?
noun
ten 10s

lexical domain

: Quantities - nouns denoting quantities and units of measure

more generic term

: large integer

= an integer equal to or greater than ten
Definition of the adjective
100
What does 100 mean as an attribute of a noun?
adjective
being ten more than ninety
Places
100 a.k.a. Bulgaria, officially the Republic of Bulgaria, is a country in southeastern Europe. It is bordered by Romania to the north, Serbia and Macedonia to the west, Greece and Turkey to the south, and the Black Sea to the east. With a territory of 110,994 square kilometres, Bulgaria is Europe's 16th-largest country.
100 a.k.a. Jefferson Valley Mall is an enclosed shopping mall in Yorktown Heights, New York. Opened in 1983, it is anchored by Macy's, Sears, and H&M. It is managed by Simon Property Group.
100 is a Postal Code.
100 is a Postal Code.
100 is a Postal Code.
100 is a Postal Code.
100 is a Postal Code.
There are other places with in their name, like 100 Club and 100 Federal Street.
Person
Who is 100?
100 a.k.a. Yao Ming is a retired Chinese professional basketball player who played for the Houston Rockets of the National Basketball Association. At the time of his final season, he was the tallest active player in the NBA, at 2.29 m. As of 2014, he is the 31st tallest person alive.
Groups
100 a.k.a. 100% is a 7-member South Korean boy group that debuted in September 2012 under Andy Lee's company TOP Media with their first single album We, 100%.

members:
genre: K-pop
albums: "We, 100%", "나 같은 놈", "Real 100%", "BANG The BUSH", "SUNKISS", "100% V"
official website: www.100per.kr

100 a.k.a. 100% is a musical group.

albums: "Power of the Light", "The Way It Is"
There are other groups with in their name, like 100'c, 100°c, 100 Hz, Fun 100, 100 Pets, 100 Suns, Room 100, 100 Proof, 100% Wool, Suite 100, 100 debija, 100 Demons, apollo 100, Duplex 100, Tronik 100, Velour 100, 100 Flowers, 100 Monkeys, 100 raisons and Haircut 100.
Business
100 a.k.a. 100% is a record label.
Music
"100" a.k.a. "100%" is a song performed by R&B singer Mariah Carey originally recorded as soundtrack promotional single from motion picture Precious but then reassigned to the AT&T Team USA Soundtrack for the 2010 Winter Olympics. The song was also due to feature on Carey's now cancelled thirteenth studio/second remix album, Angels Advocate though it was never tipped as a single from the latter.
"100" a.k.a. "100%" was the first single from Sonic Youth's 1992 album Dirty. It was released in 1992 on DGC. The song was dedicated to Joe Cole, who was killed by a gunman in 1991. The lyrics were written by Kim Gordon.
"100" a.k.a. "100%" is the seventh and last release for the Italian hardcore punk band Negazione.
"100" a.k.a. "100%" is the sixth studio album recorded by English singer-songwriter Beverley Knight, and was the first released on her own record label Hurricane Records following her departure from Parlophone. The album was digitally released on 6 September 2009 followed by a physical release on 7 September 2009 through Absolute Marketing. The lead single from the album, "Beautiful Night" was released as a download-only on the same day as the album. A radio only first single, "Every Step", produced by Jimmy Jam and Terry Lewis was added to BBC Radio 2's B-list on 17 June 2009. It was released as a free download on 6 July 2009 for two weeks.
"100" a.k.a. "100%" is a 1988 studio album from Swedish pop singer Lotta Engberg. The album was recorded in KMH Studio in Stockholm, Sweden in January–February 1988. The album peaked at #40 at the Swedish album chart.
"100", Dear Jane's debut album, was released on August 27, 2006. The name "100" is because of the 100 shows they played prior to releasing the album. Their 101st show was on September 17, 2006.
"100" a.k.a. "100%" is a Swedish language song, written by Torgny Söderberg and Monica Forsberg. The song was sung by Lotta Engberg of the group Triple & Touch at the Swedish Melodifestivalen 1988, where it finished third with 47 points. The song text describes the days as a roller coaster, but it's also about love.
"100" a.k.a. "100%" is Mary Kiani's 4th solo single on her label, 1st Avenue Records. The single was released in 1996 and peaked at #23 at the charts. A video for the song was not released.
"100" a.k.a. "100%" is a posthumous hip hop single by American rapper, Big Pun, released as a single from his second and final studio album Yeeeah Baby.
"100" is the fourth studio album by Andy Stochansky. It was produced by Goo Goo Dolls front-man Johnny Rzeznik.

also known as 100 (bonus disc: Show)
genre: Rock music
released in (11 years ago)

"100" a.k.a. "100%" is the 22nd studio album by Greek singer Angela Dimitriou. It was released in Greece in 1998 by Minos EMI. It reached gold status. This is the third collaboration of Angela Dimitriou with songwriter Phoebus.

released in (18 years ago)

"100" a.k.a. "100%" is a 1992 single by Sonic Youth.

released in (23 years ago)

"100" is a musical EP of KB.
"100" a.k.a. "100%" is a musical album of Ginger.
Writings
"100" a.k.a. "The Three Impostors" is an episodic novel by British horror fiction writer Arthur Machen, first published in 1895 in The Bodley Head's Keynote Series. Its importance was recognized in its later revival in paperback by Ballantine Books as the forty-eighth volume of the celebrated Ballantine Adult Fantasy series in June 1972.
also known as "The Three Impostors (Everyman's Library (Paper))"; "The Three Imposters; or, The Transmutations"; "The three impostors; or, The transmutations"; The Three Imposters
language: English Language
genres: Horror, Fiction, Fantasy, Speculative fiction
subjects: Mythology, Suspense
copyright: 1890
released in (121 years ago)
Films
100 a.k.a. Love of Life is an American soap opera which aired on CBS from September 24, 1951, to February 1, 1980. It was created by Roy Winsor, whose previous creation Search for Tomorrow had premiered three weeks before Love of Life, and who would go on to create The Secret Storm two and a half years later.
"100" a.k.a. "Hundred Percent" is a 1998 comedy film written by Eric Koyanagi and directed by Eric Koyanagi.
"100" is a film.
Miscellanea
100 is the natural number following 99 and preceding 101.
100 a.k.a. 100% is a television game show that ran in the United Kingdom from 31 March 1997 to 24 December 2001.

begun on and completed on (14 years ago)
country: United Kingdom
genre: Game show

100 a.k.a. Adenosine deaminase is an enzyme involved in purine metabolism. It is needed for the breakdown of adenosine from food and for the turnover of nucleic acids in tissues.
100 is a double-episode of the American television comedy series 30 Rock, covering the 20th and 21st episodes of the fifth season, and the 100th and 101st episodes overall of the series. It was written by Jack Burditt and the show's executive producers Robert Carlock and Tina Fey, who is also the series' creator, head writer, and star. The episode originally aired on the National Broadcasting Company network in the United States on April 21, 2011. Commemorating the 100th episode of the series, this episode was one hour long and included a multitude of guest stars including Michael Keaton, Tom Hanks, Rachel Dratch, Will Forte, Brian Williams, among others.
The 100, the 10 and the 1000 are fictional organized crime groups appearing in DC Comics. The 10 debuted in Superman #665, and were created by Kurt Busiek and Rick Leonardi. The 100 debuted in Superman's Girl Friend Lois Lane #105, and were created by Bob Kanigher. The 1,000 debuted in Booster Gold #2, and were created by Dan Jurgens.
100 a.k.a. 100% is a black-and-white comic book with gray tones written and drawn by Paul Pope. It was published by DC Comics' Vertigo imprint in five issues between 2002 and 2003, then collected as a trade paperback in 2005.
100 is a Big Finish Productions audio drama based on the long-running British science fiction television series Doctor Who. As the 100th release, it is made of four one-part stories, by different authors, rather than the usual multi-part serial. All episodes feature the Sixth Doctor as played by Colin Baker and Evelyn Smythe played by Maggie Stables.
100 is a camera iso capability.
100 is a play produced by the theatrical company "TheImaginaryBody" for the Edinburgh Festival Fringe. It first appeared at the 2002 festival, where it won a Fringe First Award for 'innovation in theatre and outstanding new production'. Since then, it has played at a variety of venues around the world, including the Soho Theatre in London and the du Maurier Theatre in Toronto.
Share this page
Next...
Go to the pronunciation of 100 to learn how to say it correctly!