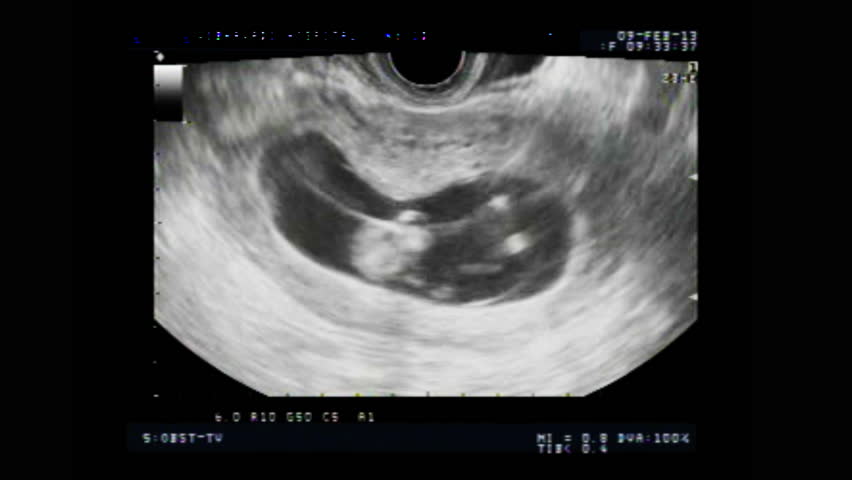 12
Definition of the noun
12
What does 12 mean as a name of something?
noun
the cardinal number that is the sum of eleven and one
Definition of the adjective
12
What does 12 mean as an attribute of a noun?
adjective
denoting a quantity consisting of 12 items or units
Places
12 a.k.a. Cambridgeshire is a county in England, bordering Lincolnshire to the north, Norfolk to the north-east, Suffolk to the east, Essex and Hertfordshire to the south, and Bedfordshire and Northamptonshire to the west. The city of Cambridge is the county town. Modern Cambridgeshire was formed on 1 April 1974 as an amalgamation of the counties of Cambridgeshire and Isle of Ely and Huntingdon and Peterborough, which had been created on 1 April 1965 from the historic counties of Cambridgeshire, Huntingdonshire, the Isle of Ely and the Soke of Peterborough. It contains most of the region known as Silicon Fen. Cambridgeshire is twinned with Kreis Viersen in Germany.
12 a.k.a. Aveyron is a department located in the north-east of the Midi-Pyrenees region of southern France named after the Aveyron River.
12 a.k.a. Kings Island is a 364-acre amusement park located 24 miles northeast of Cincinnati in Mason, Ohio. It is owned and operated by Cedar Fair Entertainment Company. The park first opened in 1972 by the Taft Broadcasting Company in an effort to move and expand Coney Island, a popular resort destination along the banks of the Ohio River that was prone to frequent flooding. After more than $275 million in capital investments, the park features over 80 rides, shows and attractions including 14 roller coasters and a 33-acre water park.
Group
12 a.k.a. The Number Twelve Looks Like You was an American mathcore band from Fair Lawn, New Jersey. Their music combined elements of grindcore, progressive metal, hardcore punk and jazz. They were a highly influential piece in the local New Jersey scene.
also known as #12, Number 12 Looks Like You, The Number Twelve, #12 Looks Like You, The #12, Number 12, The #12 Looks Like You, The Number 12, Number Twelve, The Number 12 Looks Like You, Number Twelve Looks Like You
members:
genres: Mathcore, Metalcore, Grindcore, Avant-garde metal, Progressive metal, Jazz fusion, Experimental rock, Hardcore punk
albums: "Put on Your Rosy Red Glasses", "An Inch of Gold for an Inch of Time", "Nuclear. Sad. Nuclear.", "Mongrel", "Here at the End of All Things", "The Number Twelve Looks Like You", "Worse Than Alone"
official website: www.itsnumber12time.com
Business
12 a.k.a. The New American Library is an American publisher based in New York, founded in 1948. Its focus is affordable paperback reprints of classics and scholarly works, as well as popular and pulp fiction. Non-fiction, original and hardcopy issues are also produced.
also known as NAL; The New American Library; Signet/New American Library; Signet / New American Library; Signet, New American Library; Signet Book / New American Library; Signet / NAL; Signet/NAL; NAL / Signet; Signet Book / NAL; NAL/Signet; NAL Signet
Music
Writings
"12" a.k.a. "The Rise of Endymion" is a 1997 science fiction novel by Dan Simmons. It is the fourth and final novel in his Hyperion Cantos fictional universe. The novel won the Locus Award for Best Science Fiction Novel, and was nominated for the Hugo Award for Best Novel in 1998.
also known as "Endymionin Nousu"; "L'éveil d'Endymion"; "L'Eveil d'Endymion, tome 1"; "El Ascenso de Endymion"; Endimion felemelkedése
language: English Language
character: The Shrike
genres: Science Fiction, Speculative fiction
copyright: 1997
released in (19 years ago)
award:
Films
"12" is a 2007 crime film by Russian director and actor Nikita Mikhalkov. Mikhalkov was awarded the Special Lion at the 64th Venice International Film Festival for his work on the film, which also received an Academy Award nomination for Best Foreign Language Film. It is an adaptation of Reginald Rose's play Twelve Angry Men and a remake of Sidney Lumet's film 12 Angry Men.

12 a.k.a. The Colbys is an American prime time soap opera, which originally aired on ABC from November 20, 1985 to March 26, 1987. Produced by Aaron Spelling, it was a spin-off of Dynasty, which had been the highest rated series for the 1984–1985 U.S. television season. The Colbys revolved around another wealthy, upper-class family, who were distant relatives of the Carringtons of Dynasty and who owned a large multi-national corporation. Intended to surpass its predecessor in opulence, the series' producers were handed an immensely high budget for the era and cast a handful of well-known movie stars among its leads, including Charlton Heston, Barbara Stanwyck, Katharine Ross and Ricardo Montalban. However, The Colbys was ultimately a ratings disappointment, and was canceled after two seasons.

begun on and completed on (28 years ago)
49 episodes of 44 or 60 minutes each, in 2 seasons
country: United States of America
created by Richard Shapiro, Esther Shapiro, Eileen Pollock & Robert Pollock
regular cast:
genres: Soap opera, Drama
award:

People's Choice Award for Favorite New TV Drama
Primetime Emmy Award for Outstanding Cinematography - Series (For episode "The Celebration") nomination for Richard L. Rawlings
People's Choice Award for Favorite Network TV Drama
People's Choice Award for Favorite New TV Drama

"12" is an independent feature film written, directed, edited and produced over the course of 10 years by filmmaker Lawrence Bridges. Considered the longest continuous production in film's history, 12 is also the first film to use the aging of its actors as a practical effect. The film received acclaim from such notable publications as Variety, Shoot, and The Los Angeles Times, while playing at over 15 festivals worldwide.
Miscellanea
12 is the natural number following 11 and preceding 13.
12 a.k.a. Blue Streak is a wooden roller coaster located at Cedar Point in Sandusky, Ohio. Built by Philadelphia Toboggan Company, Blue Streak opened to the public on May 23, 1964, and is the park's oldest roller coaster. In 2013, it was ranked 27th among the world's top wooden roller coasters by Amusement Today.
12 a.k.a. 12+ is a film rating.
12 a.k.a. Alpha 1-antichymotrypsin is an alpha globulin glycoprotein that is a member of the serpin superfamily. In humans, it is encoded by the SERPINA3 gene.
12 a.k.a. Buffy the Vampire Slayer Season 3: The third season of the television series Buffy the Vampire Slayer premiered on September 29, 1998 on The WB and concluded its 22-episode season on July 13, 1999. It maintained its previous timeslot, airing Tuesdays at 8:00 pm ET. Two episodes, "Earshot" and "Graduation Day, Part Two", were delayed in the wake of the Columbine High School massacre because of their content.

also known as Buffy the Vampire Slayer

12 was the Brooklyn-Manhattan Transit Corporation's designation for trains that used the BMT Lexington Avenue Line. This number was used on service listings on company maps, but was never displayed on train equipment, nor were trains referred to as "12 trains" in the manner of the current system, but were called Lexington Avenue Line trains.
Share this page