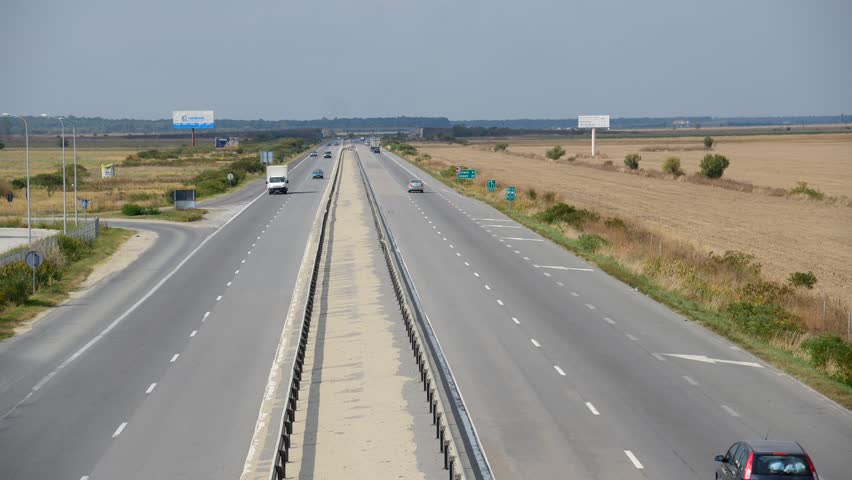 A1
Definition of the adjective
A1
What does A1 mean as an attribute of a noun?
adjective
In good health.
In excellent or top condition.
adjective
first rate or excellent
[context: of a ship] in first class condition
Definition of the noun
A1
What does A1 mean as a name of something?
noun
A standard paper size, defined by ISO 216 to have dimensions: 841 x 594 mm (840.90 x 594.60 mm)
Places
The A1 motorway is the longest motorway in Croatia, spanning 478.9 kilometers. As it connects Zagreb, the nation's capital, to Split, the second largest city in the country and the largest city in Dalmatia, the motorway represents a major north–south transportation corridor in Croatia and a significant part of the Adriatic–Ionian motorway. Apart from Zagreb and Split, the A1 motorway runs near a number of major Croatian cities, provides access to several national parks or nature parks, world heritage sites, and numerous resorts, especially along the Adriatic Coast. National significance of the motorway is reflected through its positive economic impact on the cities and towns it connects as well as its importance to tourism in Croatia.
The A1 motorway is a motorway in Bosnia and Herzegovina that is part of the Corridor Vc and, together with two Croatian motorways and the Hungarian M6, will provide a modern and fast road connection from Budapest to Ploče, an important seaport on the Adriatic Sea. The motorway will connect the capital Sarajevo with other large cities. It will also be the main link to Bosnia and Herzegovina from the Adriatic Sea and Central Europe.
A1 a.k.a. A1 motorway: The A1 is a motorway in Switzerland. It follows Switzerland's main east-west axis, from St. Margrethen in northeastern Switzerland's canton of St. Gallen through to Geneva in southwestern Switzerland. The motorway spans over 200 kilometres through Switzerland. Besides the motorway's main route, it has several branches that are variously numbered A1a, A1h, A1l and A1.1. It was opened for the Swiss national exhibition of 1964.
Groups
A1 are an English-Norwegian pop group that formed in 1998. The line-up consists of Christian Ingebrigtsen, Mark Read and Ben Adams. Original member and founder Paul Marazzi was a member from 1998 until his departure in 2002. Ingebrigtsen is originally from Oslo, Norway, but the other members originate from London, England.

also known as Al
members:
albums: "Everytime / Ready or Not", "Same Old Brand New You", "The A List", "A1", "Be the First to Believe", "Caught in the Middle", "Here We Come", "Like a Rose", "Make It Good", "Take On Me", "The Best Of", "The Best of A1", "Waiting for Daylight", "Greatest Hits", "Nos différences - Caught in the middle", "Christopher Columbus", "Rediscovered"
nomination:

nominated to Brit Award for British Breakthrough Act
Brit Award for British Breakthrough Act

official website: www.a1official.com

A1 a.k.a. A-One is a musical group.
Music
Miscellanea
A1 is the Harvey Award winning graphic novel anthology series published by Atomeka Press. It was created in 1989 by Garry Leach and Dave Elliott. It has recently started being published again with new and old material.
A1 a.k.a. A1 Ethniki Volleyball: The A1 Ethniki, often referred to as the Greek Volleyball League, is the highest professional volleyball league in Greece. It is run by the Hellenic Volleyball Federation. It is considered one of the top national leagues in European volleyball, as its clubs have made significant success in European competitions.
A1: In shipping, the designation A1 is a symbol used to denote quality of construction and material. In the various shipping registers ships are classed and given a rating after an official examination, and assigned a classification mark, which appears in addition to other particulars in those shipping registers after the name of the ship.
A1 a.k.a. E2a is a protein.
A1 a.k.a. A1 TV channel: A1 was a television channel in the Republic of Macedonia. The second privately owned commercial television station in the country, it broadcast from 22 January 1993 to 31 July 2011.
A1 a.k.a. Ly49A is a protein.
A1 a.k.a. replication factor C (activator 1) 1, 145kDa is a gene.

also known as MHC binding factor, beta; replication factor C1; replication factor C large subunit; replication factor C (activator 1) 1 (145kD)

A1 a.k.a. ATPase, H+ transporting, lysosomal V0 subunit a1 is a gene.

also known as ATPase, H+ transporting, lysosomal (vacuolar proton pump) non-catalytic accessory protein 1A...; ATPase, H+ transporting, lysosomal non-catalytic accessory protein 1 (110/116kD); vacuolar proton translocating ATPase 116 kDa subunit A isoform 1; ATPase, H+ transporting, lysosomal V0 subunit a isoform 1; vacuolar proton pump, subunit 1; clathrin-coated vesicle/synaptic vesicle proton pump 116 kDa subunit; vacuolar-type H(+)-ATPase 115 kDa subunit; H(+)-transporting two-sector ATPase, 116 kDa accessory protein A1
Share this page