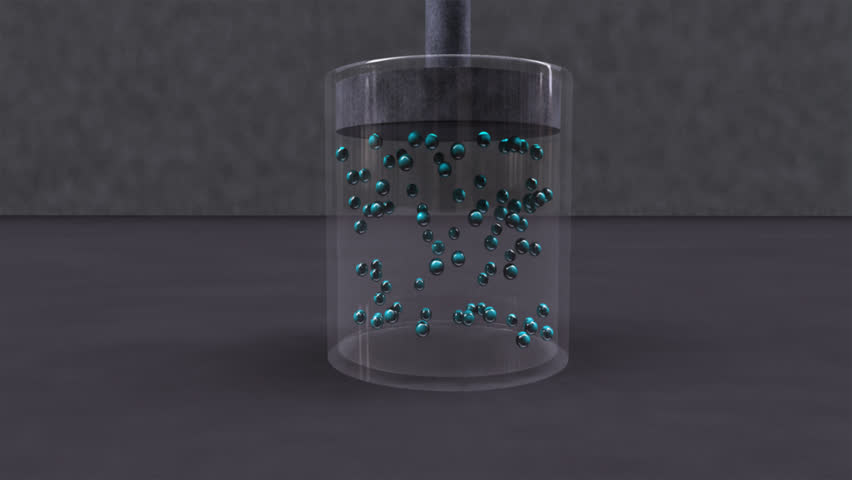 Adiabatic process
Definition of the noun
adiabatic process
What does adiabatic process mean as a name of something?
noun
(thermodynamics) any process that occurs without gain or loss of heat
Explanation
Adiabatic process: An adiabatic process is one that occurs without transfer of heat or matter between a system and its surroundings. A key concept in thermodynamics, the adiabatic process provides a rigorous conceptual basis for the theory used to expound the first law of thermodynamics.
Printed dictionaries and other books with definitions for
Adiabatic process
Click on a title to look inside that book (if available):
by Robert Alan Lewis
lc: an adiabatic process. Cf. diabatic, isentropic. adiabatic chart (adiabatic diagram). a graph used to analyze adiabatic processes. adiabatic diagram, ...
by Dr. Stephen H. Schneider, Dr. Michael Mastrandrea, Terry L. Root
Thus a system undergoing an adiabatic process may be thought of as being surrounded by a boundary impassable to heat. By contrast, processes that do involve the gain or loss of heat are called nonadiabatic or diabatic processes.
by Carl Schaschke
adiabatic process A physical or chemical ...
by M N Doja
adiabatic Adiabatic process; isentropic process. A process that neither absorbs nor releases energy into the surroundings. For example, a chemical reaction taking place in a closed thermos bottle can be considered adiabatic. Very fast ...
Adiabatic Process 15 Adiabatic Process. The term used for ...
by Charles P. Poole, Jr.
ADIABATIC PROCESS A thermodynamic process taking place without the heat transport to and from the surrounding medium. It is represented by an adiabat on a phase diagram. It occurs in a thermally isolated system or one enclosed in ...
by Bruce C. Wyman, L. Harold Stevenson
adiabatic process A change ...
by Dipak K. Basu
adiabatic process A process in which no heat enters or leaves a system. adiabatic theorem Describes the behavior of the wave function for a system undergoing adiabatic evolution. Consider a quantum system whose time evolution is ...
by Blackie
Adiabatic process Airy wave theory Adiabatic process In thermodynamics, it 3 Page 10.
by Anthony G. Atkins, Tony Atkins, Marcel Escudier
adiabatic process A thermodynamic process in which there is no heat transfer to or from the surroundings. adiabatic saturator A device for determining relative and specific humidity by adding water continuously ...
Online dictionaries and encyclopedias with entries for
Adiabatic process
Click on a label to prioritize search results according to that topic:
Share this page
Next...
Go to the wordplay of Adiabatic process for some fun with words!