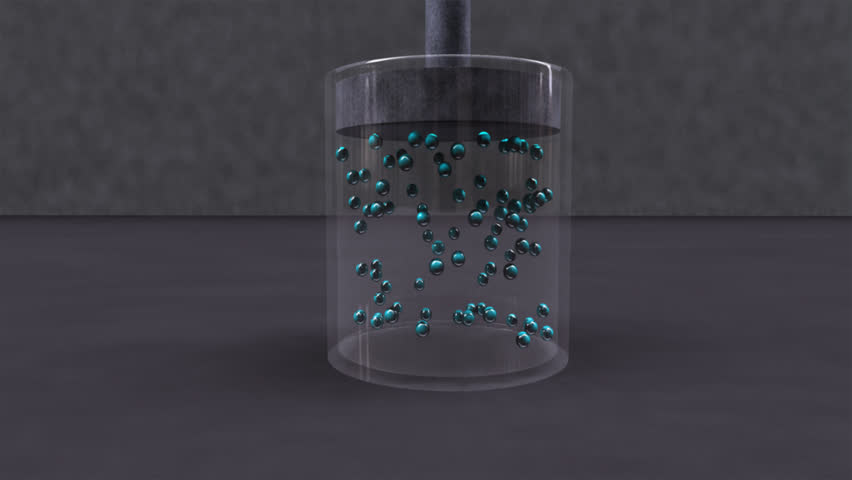 Adiabatic process
Definition of the noun
adiabatic process
What does adiabatic process mean as a name of something?
noun
(thermodynamics) any process that occurs without gain or loss of heat
Explanation
Adiabatic process: An adiabatic process is one that occurs without transfer of heat or matter between a system and its surroundings. A key concept in thermodynamics, the adiabatic process provides a rigorous conceptual basis for the theory used to expound the first law of thermodynamics.
Printed dictionaries and other books with definitions for
Adiabatic process
Click on a title to look inside that book (if available):
by M N Doja
adiabatic Adiabatic process; isentropic process. A process that neither absorbs nor releases energy into the surroundings. For example, a chemical reaction taking place in a closed thermos bottle can be considered adiabatic. Very fast ...
Adiabatic Process 15 Adiabatic Process. The term used for ...
by Bruce C. Wyman, L. Harold Stevenson
adiabatic process A change ...
Volume 32 - Offshore Production Platform: Utility Systems to Optimization Techniques: Joint Process Units and Utility System by John J. McKetta Jr
Petrobras Process Petrobras has developed an adiabatic process in which ethanol and steam are fed into a ...
by Blackie
Adiabatic process Airy wave theory Adiabatic process In thermodynamics, it 3 Page 10.
by Kulwant Rai Gupta, Ashish Kumar Gupta & Suriti Gupta
Adiabatic Process. A thermodynamic change of state of a system such that no heat or mass is transferred across the boundaries of the system. In an adiabatic process, expansion always results in cooling, and compression in warming.
by Frank Hitchens
Normal or oblique shock waves are formed where a supersonic flow is abruptly turned into a decreasing area, and the flow becomes irreversible and a non- adiabatic process . Compare with Isentropic flow. Irrotational flow The individual fluid ...
by Ann Chambers, Susan D. Kerr
Adiabatic process Any thermodynamic process which takes place in a system with no external heat exchange. Adiabatic saturation A process in which an air or gas stream is saturated with water vapor without adding or subtracting heat from ...
by V&S Publishers' Editorial Board
Adiabatic process A thermal process in which no heat is added to or removed from a system. Adsorbent The material of an adsorber. Silica gel, Alumina, Charcoal. Characterized by high surface/volume ratio. Adsorber Attracts and holds (by ...
by Robert Alan Lewis
lc: an adiabatic process. Cf. diabatic, isentropic. adiabatic chart (adiabatic diagram). a graph used to analyze adiabatic processes. adiabatic diagram, ...
An adiabatic process is one in which ...
by Robert Splinter
An adiabatic process falls under the first law of thermodynamics. In an adiabatic process, however, no exchange or conversion of heat takes place, ...
Online dictionaries and encyclopedias with entries for
Adiabatic process
Click on a label to prioritize search results according to that topic:
Share this page
Next...
Go to the wordplay of Adiabatic process for some fun with words!