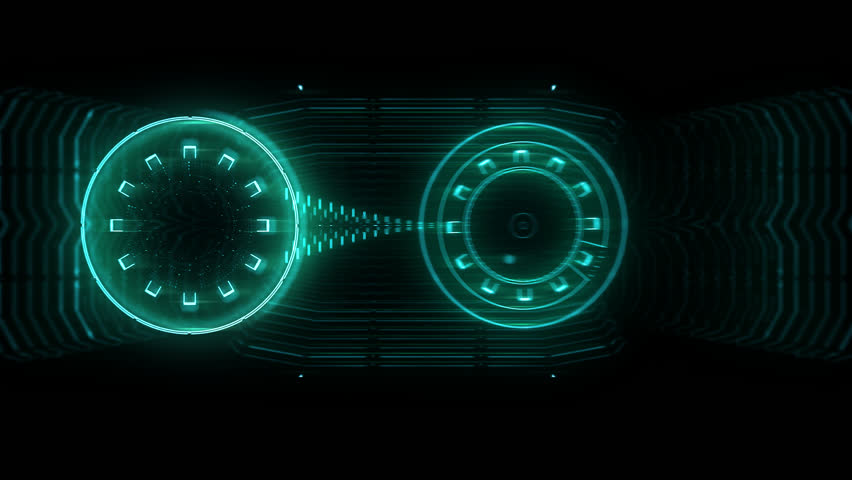 Ai
Definition of the noun
ai
What does ai mean as a name of something?
noun - plural:
Alternative definition of the noun
ai
noun
A type of three-toed sloth, Bradypus tridactylus, inhabiting forests of southern Venezuela, the Guianas, and northern Brazil.
Specialised definition of the noun
ai
Glossary of sports
all-inclusive (2008. Dictionary of Leisure, Travel and Tourism. Third edition. A&C Black Publishers Ltd)
People
Ai Carina Uemura, known mononymously as Ai is a Japanese-American singer and songwriter. Born in Los Angeles in 1981, Ai spent her childhood in both Kagoshima, Japan and Los Angeles. She debuted as a singer in 2000, later moving to Def Jam Japan and rising to fame with her album 2004 Ai. Her single "Story" became one of the biggest singles of the 2000s in Japan, and was the sixth single in history to receive a triple million digital certification by the Recording Industry Association of Japan.

also known as あい, 植村 愛 Carina, うえむら あい カリーナ, Ai Carina Uemura
born on (34 years ago) in Los Angeles, child of Barbara Uemura and 植村久
nationality: Japan, United States of America
profession: Singer
genres: Rhythm and blues, Urban contemporary, Pop music, Contemporary R&B, Hip hop music, Dance music
albums: "WATCH OUT! feat. AFRA + TUCKER", "Story", "Thank U", "365 feat. DELI", "最終宣告", "E.O.", "After The Rain", "MIC-A-HOLIC A.I.", "Crayon Beats", "2004 A.I.", "ORIGINAL A.I.", "Believe", "FEAT A.I.", "My Friend / Merry Christmas Mr. Laurence", "DON'T STOP A.I.", "大切なもの", "I'll Remember You / BRAND NEW DAY", "Best A.I.", "ONE", "VIVA A.I.", "LIVE A.I.", "FAKE", "INDEPENDENT", "I Wanna Know", "VOICE", "What's Goin' On Ai", "Wonder Woman", ""Uh Uh,,,,,," feat. AI / baby be mine"
official website: www.aimusic.tv

Ai a.k.a. Ai Haneda is a Japanese gravure model, actress and AV idol.
ai a.k.a. Ai Maeda is a Japanese voice actress born in Kobe, Hyōgo, Japan, employed by the talent management firm Aoni Production. She is also a singer under the name AiM and a songwriter under the name ai. She is best known in the English-speaking world for her work as both a voice actress and a singer in the original Japanese version of the Digimon anime series.
Ai is a musical artist.
Ai is the member of Indonesian musical group Pee Wee Gaskins.

also known as Harry "Ai" Pramahardhika, Harry Pramahardhika
profession: Musician
member of musical group Pee Wee Gaskins (Guitar) since

Ai is a member of the musical group, Deathgaze.
Groups
Ai is a Swedish electronic pop musical group.

albums: "I Want You", "After The Rain", "In Rain and Sunshine", "Bilder av dig", "Ai"

AI is a musical group.
Business
AI a.k.a. Amnesty International is a non-governmental organisation focused on human rights with over 4 million members and supporters around the world. The stated objective of the organisation is "to conduct research and generate action to prevent and end grave abuses of human rights, and to demand justice for those whose rights have been violated.
Ai a.k.a. Air India is the flag carrier airline of India owned by Air India Limited, a Government of India enterprise. It is the third largest airline in India in domestic market share, and operates a fleet of Airbus and Boeing aircraft serving various domestic and international airports. It is headquartered at the Indian Airlines House in New Delhi. Air India has two major domestic hubs at Indira Gandhi International Airport and Chhatrapati Shivaji International Airport, and secondary hubs at Chennai International Airport and Netaji Subhas Chandra Bose International Airport, Kolkata. The airline formerly operated a hub at Frankfurt Airport which was terminated on account of high costs. However, another international hub is being planned at the Dubai International Airport.
Characters
Ai a.k.a. Genly Ai is a fictional character from the book The Left Hand of Darkness.
Ai is a fictional character from the Digimon media franchise.
Ai is a fictional character from the anime series Martian Successor Nadesico.
Ai is a fictional character from the 1986 film Ai City.
Ai is a fictional film character.
Ai is a fictional character from the 2010 drama film Otona ni natta natsu.
Ai: is a fictional character from SNK Playmore's fighting game Neo Geo Battle Coliseum, being one of the 3 new and inedit characters of the game.
Ai is a fictional character from the 1992 T-bakku no hanayome.
Ai is a fictional character from the 1991 film Slickers vs. Killers.
Ai is a fictional film character.
Ai is a fictional film character.
Ai is a fictional film character.
Ai is a fictional film character.
Writings
"AI" is a book by Daniel Crevier.
also known as "AI: the tumultuous history of the search for artificial intelligence"
Films
Music
"Ai" is the third album by Taiwanese power metal band Seraphim. Released in Taiwan on February 10, 2004. This album is available in both Chinese & English.
"Ai" a.k.a. "Aï" is a musical album of Jacques Higelin.

released in (30 years ago)

"Ai" is a musical album of Hypnotone.

released in (24 years ago)

"Ai" a.k.a. "愛" is a composition, cataloged instance.
"Ai" a.k.a. "Aï" is a cataloged instance, composition.
"AI" is a musical album of Retax Gorgon.

released on (7 years ago)

"Ai" is a musical album of Ai.

released in (16 years ago)

"AI" is a musical single of Ryu☆.

released on (8 years ago)

"AI" is a musical album of Sim Gretina.
"AI" is a composition.
Places
Ai a.k.a. Anguilla is a British overseas territory in the Caribbean. It is one of the most northerly of the Leeward Islands in the Lesser Antilles, lying east of Puerto Rico and the Virgin Islands and directly north of Saint Martin. The territory consists of the main island of Anguilla itself, approximately 16 miles long by 3 miles wide at its widest point, together with a number of much smaller islands and cays with no permanent population. The island's capital is The Valley. The total land area of the territory is 35 square miles, with a population of approximately 13,500.

founded in (35 years ago)

Ai was a Canaanite royal city. According to the Book of Joshua in the Hebrew Bible, it was conquered by the Israelites on their second attempt. The ruins of the city are popularly thought to be in the modern-day archeological site Et-Tell.
Ai is a ghost town in Fulton County, Ohio, United States, established around 1843. The origin of its name has been a local controversy: some say that it was named after the biblical city of Ai, while others believe that it was named after one of its founders, Ami Richards. Ami was a man, so others dropped the 'M' from his name to make the town's name more masculine.
Ai a.k.a. Ai, Georgia: Ai is an unincorporated community in Gilmer County, Georgia, United States.
Ai a.k.a. Ai, Alabama: Ai is an unincorporated community in Cleburne County, Alabama, United States.
Miscellanea
AI a.k.a. Appreciative inquiry is a model for analysis, decision-making and the creation of strategic change, particularly within companies and other organizations. It was developed at Case Western Reserve University's department of organizational behavior, starting with a 1987 article by David Cooperrider and Suresh Srivastva. They felt that the overuse of "problem solving" as a model often held back analysis and understanding, focusing on problems and limiting discussion of new organizational models.
AI is a computer virus which infects .EXE files. The virus is loaded into memory by executing an infected program and then effects the computer's run time operation and corrupts program or overlay files. It does not appear to work with all .EXE files but does infect standard DOS files easily. AI adds meaningless garbage bytes to the end of the host file.
Ai a.k.a. Adobe Illustrator Artwork is a proprietary file format developed by Adobe Systems for representing single-page vector-based drawings in either the EPS or PDF formats. The .ai filename extension is used by Adobe Illustrator.
ai: .ai is the Internet country code top-level domain for Anguilla. It is administered by the government of Anguilla.
Ai is a website.
Ai is a file format.
AI is a digraph used in many languages. Typically it represents the diphthong /ai/ or some variant thereof. In English, as a result of the Great Vowel Shift, ai has shifted from this value to represent the sound /eɪ/ as in pain and rain; while in French, a different change, monophthongization, has occurred, resulting in the digraph being pronounced /ɛ/. A similar change has also occurred during the development of Greek, resulting in the digraph αι and the letter ε both also having the same sound; originally /ɛ/, later /e/. In German, it represents [aɪ] as in Kaiser. However, most German words use the digraph "ei" to represent [aɪ] instead.
Scrabble value of A1I1
The value of this 2-letter word is 2 points. It is included in the first and second editions of the Official Scrabble Players Dictionary.
Share this page
Next...
Go to the pronunciation of Ai to learn how to say it correctly!