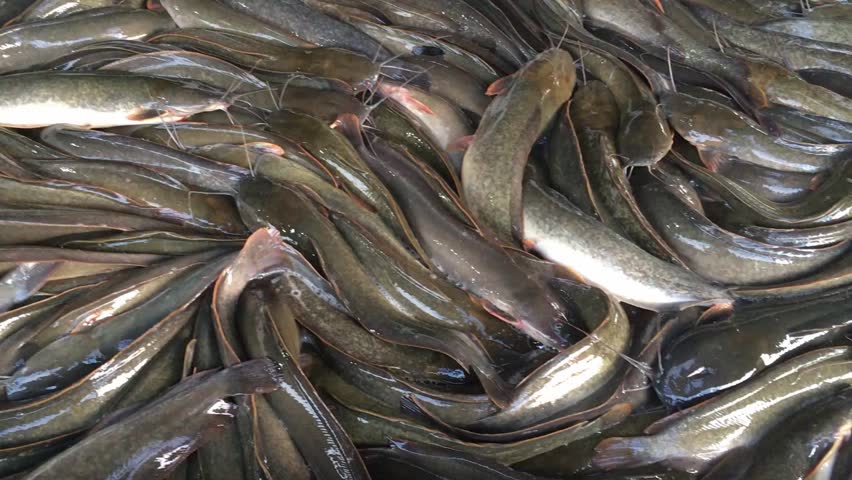 Alive
Alive appears in the following palindromes (phrases that read the same backward as forward):
Evil - a diamond, a cad - no maid alive!
Evil assent I won, Eva, else Popes leave no witness alive.
On a clover, if alive, erupts a vast, pure evil, a fire volcano.
View more palindromes!
The following statistics are based on the British National Corpus, so they are representative for the British English.
Comparison of usage frequency between the adjective alive and its most common antonym:
The word alive is considered to be an easy one, according to the Dale-Chall word list, which includes 3000 words that all fourth-grade American students should know and understand.
Definition of the adjective
alive
What does alive mean as an attribute of a noun?
adjective - degrees: more alive / most alive
possessing life

examples

: the happiest person alive | the nerve is alive | doctors are working hard to keep him alive | burned alive

adjective position

: predicative adjective (it occurs after a verb that follows the noun)

synonym of alive

: live

antonym of alive

: dead

attributes

:

see also

: animate

(often followed by `with') full of life and spirit

examples

: she was wonderfully alive for her age | a face alive with mischief

adjective position

: predicative adjective (it occurs after a verb that follows the noun)

similar

: lively

having life or vigor or spirit
(followed by `to' or `of') aware of

example

: is alive to the moods of others

adjective position

: predicative adjective (it occurs after a verb that follows the noun)

similar

: sensitive

in operation
mentally perceptive and responsive
capable of erupting
Alternative definition of the adjective
alive
adjective
Having life, in opposition to dead; living; being in a state in which the organs perform their functions; as, an animal or a plant which is alive.
In a state of action; in force or operation; unextinguished; unexpired; existent
Exhibiting the activity and motion of many living beings; swarming; thronged.
Sprightly; lively; brisk.
Having susceptibility; easily impressed; having lively feelings, as opposed to apathy; sensitive.
As intensifier, of all living.
Definition of the noun
alive
What does alive mean as a name of something?
Specialised definition of the noun
alive
Glossary of sports / basketball
a ball is alive when it is released by a shooter or thrower, or legally tapped by a jumper during a jump ball; the game clock starts only when the ball becomes alive; compare with live.
Films
Music
"ALIVE" is the fifth extended play by South Korean group Big Bang. It was released on February 29, 2012 by the group's record label, YG Entertainment. G-Dragon, the leader of Big Bang, was credited with writing the lyrics and composing all songs. Furthermore, T.O.P penned additional rap for all songs, excluding the intro and Daesung's solo, Wings.
"Alive" is a song by the American rock band Pearl Jam. "Alive" was Pearl Jam's first single, and appeared on the band's debut album, Ten. Written by guitarist Stone Gossard, "Alive" originated as an instrumental titled "Dollar Short" and was included on a demo tape circulated in hopes of finding a singer for the group. Vocalist Eddie Vedder obtained a copy of the tape and wrote lyrics that describe a fictionalized account of the time when he was told that the man he thought was his father was not actually his biological parent.
"Alive" a.k.a. "Alive!" is the first live album, and fourth overall, by American hard rock band Kiss. It is considered to be their breakthrough and a landmark for live albums. Released on September 10, 1975, the double-disc set contains live versions of selected tracks from their first three studio albums, Kiss, Hotter Than Hell and Dressed to Kill. It was recorded from concerts in Detroit, Michigan; Cleveland, Ohio; Wildwood, New Jersey; and Davenport, Iowa.
"Alive" is the second studio album by British singer-songwriter Jessie J. It was released on 23 September 2013 through Lava Music and Universal Republic. American rap artist Becky G, singer Brandy Norwood, American hip-hop artist Big Sean and British Grime artist Dizzee Rascal all make guest appearances on the album. Jessie co-wrote the album with Claude Kelly, amongst a host of collaborators from both new and old. Upon release, the album was met with a mixed reception of music critics. While there was praise for Jessie's vocals, some felt that the album was too generic. Musically, Alive is a pop and R&B album that features influences from dance-pop, pop rock, soul and hip hop in its production.
"Alive" is a song by the Australian electronic duo Empire of the Sun. It was released on 15 April 2013 as the lead single from their second studio album, Ice on the Dune, released 14 June 2013.
"Alive" is a song by American electronic dance music trio Krewella. The song was originally released in June 2012 as the second single from their debut EP Play Hard, but was re-released in February 2013. The song was the group's first top 40 hit on the US Billboard Hot 100, charting at 32. It is also featured on their debut album, Get Wet.
"Alive" is a downtempo ballad recorded by American entertainer Jennifer Lopez. It was written by Lopez, Cris Judd, and Cory Rooney for the Michael Apted-directed thriller, Enough. Lopez stars in the film as Slim, a waitress who marries a wealthy contractor, and flees with their newborn daughter as he becomes increasingly abusive. While on the run, Slim, who discovers that her husband is following her, "trains herself for a final, violent confrontation". The producers of Enough wanted her to write a new song for film, however, Lopez felt as if it was not something that could be forced. In October 2001, while on their honeymoon, Judd played Lopez a melody that he had written on the piano. She thought that the melody was "really beautiful", and that it would be perfect fit for Enough. She incorporated the hardships that Slim went through in the film, as well as her own personal struggles, into the song's lyrics.
"Alive" is the fourth Japanese studio album by South Korean boy band Big Bang. It was released on March 28, 2012 including 10 songs: 4 Japanese versions, 2 new songs and 4 songs already released in Korean from the EP of same name. The album is the first release of the group under the label YGEX, a partnership between the Korean agency YG Entertainment with the Japanese label Avex Trax. The album was re-released in June 20 under the name "Alive -Monster Edition-". It included 9 songs of the Alive original album, 1 Japanese version and 2 songs released in Korean.
"Alive" is the title of a song by P.O.D.. It was released in July 2001 as the lead single from their second major label studio album Satellite. It is arguably the band's most popular song and serves as an anthem of celebrating God. The "Alive" CD single was first released in 2001 and then again in 2002 with alternative cover art and tracks. A semi-acoustic remix was included as a bonus track on the special edition re-release of Satellite available August 27, 2002.
"Alive" is a song by The Black Eyed Peas from their album The E.N.D. The track reached number 65 in the Canadian Singles Chart and number 88 in the UK Singles Chart. The song was released on May 23, 2009 in United Kingdom, May 25 in Australia and on May 26 on iTunes. It was the second promotional single from the album as part of "The Countdown to The E.N.D, the first being "Imma Be" and the third being "Meet Me Halfway" which were later commercial singles.
"Alive", is the second album by Chinese folk singer Sa Dingding, released in 2007.

released on (7 years ago)

"Alive" is a song by Chase & Status.
"Alive" a.k.a. "Alive!" is an album by American jazz guitarist Grant Green featuring a performance recorded at the Cliche Lounge in Newark, New Jersey in 1970 and released on the Blue Note label. The album was Green's first official live recording. The CD reissue added three bonus tracks.
"Alive" is a song by American hip hop group the Beastie Boys, released as the first single from their compilation album Beastie Boys Anthology: The Sounds of Science.

also known as Alive (B.R.A. remix)

"Alive": Alive!! is the first full length album by American singer-songwriter Becca, released in 2008.
"Alive" is a ballad written by Barry and Maurice Gibb and recorded by the Bee Gees for their album To Whom It May Concern. It was the second and last single from the album.
"Alive" is a song by DJ/singer, Sonique released in September 2003. The track reached number 70 in the UK, spending one week in the Top 75 Singles Chart.
"Alive" is a musical single of Mondotek.

also known as Alive!
released on (7 years ago)

"Alive" a.k.a. "Alive!" is a live album by Snot. Released on July 30, 2002, it peaked at #12 on the Billboard Heatseekers chart. The songs were all performed and recorded at The Palace in Hollywood, California in May 1998. In his review of the album, Allmusic's Bradley Torreano wrote, "Those who wonder what the big deal about this band is should start here, as this offers an optimum performance from a band that was only starting to develop when their career was sadly cut short." The album also includes one of the only tracks the band finished for their canceled sophomore effort, entitled "Choose What?", of which the music can be heard on the song "Starlit Eyes" off of the Strait Up album featuring Serj Tankian's vocals instead.
"Alive" is an album by Chick Corea, released in 1991 through the record label GRP. The album peaked at number three on Billboard's Top Jazz Albums chart.
"ALIVE" is a cataloged instance, composition.
"Alive" is a comprehensive three-disc box set by English heavy metal singer Bruce Dickinson. It features the singer's 1990s three solo live performances: Alive in Studio A, Alive at the Marquee, and Scream for Me Brazil. It was released on 21 June 2005, just a month after the release of Tyranny of Souls.
"Alive" is a synthpop song by English duo Goldfrapp from their fifth studio album, Head First. Written and produced by Alison Goldfrapp and Will Gregory, with additional production by Richard X, the song was released as the album's second single on 7 June 2010. The music video premiered on YouTube on 20 May 2010. "Alive" was their first full release to have no CD format issued, instead supported by a digital remix EP and a limited edition 7" picture disc. The single failed to chart on the UK Singles Chart, but nevertheless became Goldfrapp's fifth single to top the US Hot Dance Club Songs chart. The track has been heavily used in promos for Australian television channel Eleven.
"Alive" (in concert) is a live album by Belgian artist Axelle Red. It was released in 2000.

also known as Alive (in concert)
genre: Pop music
released in (15 years ago)

"Alive" is the fourth studio album by Canadian R&B and Dance-pop singer Shawn Desman. The album is a soundtrack to Shawn Desman's short film of the same name.
"Alive" is Kate Ryan's third studio album. It was released in 2006, by EMI. Like her last album, "Stronger", this album was released in the U.S. in April 2008. It includes the singles, "Je t'adore", "Alive" and "All For You".
"Alive" is the debut solo single by Australian recording artist and actress Natalie Bassingthwaighte. It was released on 14 October 2008, as the first single from her debut solo album 1000 Stars. The song's musical-genre is pop and its lyrics describe being free, taking chances and making love. Upon its release, "Alive" peaked at number eight on the ARIA Singles Chart and was certified platinum by the Australian Recording Industry Association for sales exceeding 70,000 copies.
"Alive" is a song by S Club, released as a single on 18 November 2002. Called a "power-packed dancefloor thriller" in the Best inlay booklet, the track features strong disco beats and samples. "Alive" was the first single to be released under the S Club name rather than S Club 7, and it was also the first single to be released without Paul Cattermole. "Alive" was the penultimate S Club single and apart from the double A-side "Say Goodbye"/"Love Ain't Gonna Wait for You", was the only track to be released from the fourth album, Seeing Double. It reached #5 in the UK Singles Chart. The B-side, "Discotek" was led and co-written by Tina Barrett.
"Alive" is the winner's single by series five winner of The X Factor Australia, Dami Im. It was released digitally on 28 October 2013, as the lead single from her self-titled second album. "Alive" was written and produced by DNA Songs. Four days after its release in Australia, the song debuted at number one on the ARIA Singles Chart. It was certified Platinum by the Australian Recording Industry Association for selling over 70,000 copies.
"Alive" is a pop song performed by Canadian Idol season three winner Melissa O'Neil. It was written for the final two contestants—O'Neil and Rex Goudie—of the third season of Canadian Idol, and both performed a different version of the song. When O'Neil won the competition, Sony BMG released "Alive" as her debut single in October 2005. The single was produced by Rob Wells, who also shares the writing credits with J. Cates and L. Robbins. The single was recorded, engineered and mixed by Chris Anderson for Definitive Sound in Mississauga, Ontario.
"Alive" a.k.a. "Alive!" is the first live album by the Polish heavy metal band Turbo. It was released in 1988 through Tonpress. The album was recorded on December 30, 1986, and April 3, 1987, at Metalmania '87 and Metal Battle '86. The cover art was created by Jerzy Kurczak.
"Alive" is the 1969 album from The Nitty Gritty Dirt Band. Liberty Records released this album after the original version of the band broke up and before the next version of the band resigned with them. It appears to have been recorded in 1967, which is before some of the material on previous album Rare Junk.
"Alive" is an album by Brazilian hard rock band Dr. Sin. It was recorded during the '1997/1998' concerts. This album contains 7 live tracks and 2 new studio tracks.
"Alive" is a song and single by Gibraltarian Flamenco Metal band Breed 77. It was released in CD single, limited red colour 7" vinyl and limited yellow colour 7" vinyl formats.
"Alive", is the second official single from Alive, the third album from Belgian artist Kate Ryan, released August 14, 2006. The song was written by DJ Zki, Dobre and Victoria Horn and was produced by Philip Dirix. It was featured amongst the music on the website for Abercrombie & Fitch.
"Alive" is a composition.

also known as Alive (Tremor Infestation mix by the_maaaigs), Alive (Evil Pengenious mix by Mezzamo), Alive (Inferro mix by Black Pimpf), Alive (Purple Explosion mix by Purple Fog Side)
music by Rush AX

"Alive" is a single from Christian pop and rock artist Rebecca St. James. A pop song with rock elements, "Alive" was released as the lead single from her album If I Had One Chance to Tell You Something on October 4, 2005.
"Alive" is a pop song by American singer-songwriter Mýa. The track was produced by DJ Komori and UTA for Manhattan Records compilation album Exclusive 2000-2010 DECADE BEST. "Alive" was written by Lil Eddie, Deanna, and Harrison.
Person
Who is Alive?
Alive a.k.a. Terence Yin Chi Wai is a Chinese film actor, singer, producer and media relations. Yin has starred in over 30 movies, released one solo album and resides in Hong Kong.
Miscellanea
Alive is a Canadian natural health and wellness magazine. Published monthly, alive provides readers with information on leading healthy lifestyles, and focuses on a range of topics from natural health, organics, fitness, beauty, and nutrition, to holistic healing, emotional health and sustainability. alive is distributed in Canadian health retailers and can be purchased through personal subscriptions.
Alive a.k.a. Alive! is a free monthly publication in the style of a newspaper which has been produced since its first edition in 1996 by Alive Group, an organisation with an address at the Dominican Order St Mary's Priory, Tallaght in Dublin, Republic of Ireland. The current editor is a Catholic priest, Fr Brian McKevitt, who refers to the publication as a 'newszine'. While it claims a circulation of over 300,000 copies, its actual readership is difficult to establish since a substantial portion of its circulation is delivered door-to-door, with most of the remainder being available through Ireland's network of Catholic churches. It is printed by Datascope, an independent publishing company in Enniscorthy and contains an appeal in each issue for donations totalling €160,000 annually to remain in circulation.
Alive is a TV program, begun on (8 years ago).
Phrases with
Alive
Printed dictionaries and other books with definitions for
Alive
Click on a title to look inside that book (if available):
A Holistic Guide to Stopping Compulsive Eating by Denise Lamothe
Being alive means having a wide range of experiences and some of these are more or less pleasant than others. Some help us feel proud of ourselves and build self-esteem, others do the opposite. We all enter this world as sparkling little ...
by James William Ward
Alive Abdomen. — Movements in bowels as if caused by a living thing. Arundo Mauri- tanica (Hg) Alive Abdomen. — Painful jerks in abdomen, moving from place to place, as if something living were in it, accompanied by drawing ...
Given Names Listed by Meaning, 2d ed. by Yvonne Navarro
m broad Vishal m huge Vishalya m painless Vishesh m special Vishikh m arrow Vishram m rest Vishvam m universal Vishvas m faith Vishvatma m soul; universal Vishvesh m Lord/lord; world Vismay m surprise Vismaya f amazing Vita f alive; ...
by W. K. McNeil
Young and old, traditional and contemporary gospel fans all enjoy Love Alive V — The 25th Reunion. R&B/ pop-friendly tracks such as the heart-wrenching ballad "Cry On," featuring Tony Timmons and Flunder, have strong ...
Online dictionaries and encyclopedias with entries for
Alive
Click on a label to prioritize search results according to that topic:
Photos about
Alive
Click on an item to view that photo:
View more pictures about Be Alive, NOS Alive, Being Alive, Still Alive, Almost Alive, and Alive and Well.
If you need related images for an article or a report, you can download stock photos:
More...
Video language resources about
Alive
Click on an item to play that video:
View more videos about Feel Alive, Stay Alive, Still Alive, Buried Alive, Christ alive, stayin alive, Dead or Alive, The Word Alive, and Alive and Kicking.
See also the pronunciation examples of Alive!
Sign language
Click on an item to play that video:
Quotes about
Alive
Thank you for the Gift of life
That I had received from God
How I am happy to be alive every day
How I am happy to be alive every day
How I am happy to be alive every day
How I am happy to be alive every day (Aldo Kraas)
more quotes about alive...
Scrabble value of A1L1I1V4E1
The value of this 5-letter word is 8 points. It is included in the first and second editions of the Official Scrabble Players Dictionary.
Anagrams of
A
L
I
V
E
What do you get if you rearrange the letters?
See also the blanagrams of Alive!
Share this page
Next...
Go to the usage examples of Alive to see it in context!