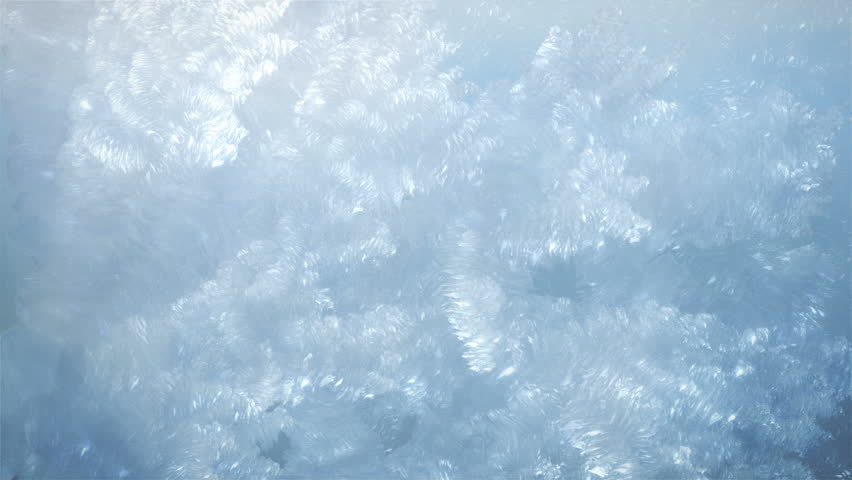 Frost
Frost appears in the following palindromes (phrases that read the same backward as forward):
No mists or frost, Simon.
Eva, can I erase, baby, mere hosts or frost, so here my babes are: in a cave?
'Til I abseil frost angles, sick CID animals slam in a dickcissel: gnats or flies bail it.
View more palindromes!
The following statistics are based on the British National Corpus, so they are representative for the British English.
Distribution of usage frequency for the most common synonyms of the noun frost:
Frost is sometimes a misspelling of forest.
The word frost is considered to be an easy one, according to the Dale-Chall word list, which includes 3000 words that all fourth-grade American students should know and understand.
Definition of the noun
frost
What does frost mean as a name of something?
noun - plural:
ice crystals forming a white deposit (especially on objects outside)
weather cold enough to cause freezing
the formation of frost or ice on a surface
United States poet famous for his lyrical poems on country life in New England (1874-1963)
Alternative definition of the noun
frost
noun
A cover of minute ice crystals on objects that are exposed to the air. Some of these are tree branches, plant stems, leaves, wires, poles, vehicles, rooftops, or aircraft skin. Frost is the same process by which dew is formed except that the temperature of the frosted object is below freezing. Frost can be light or heavy.
The cold weather that would cause frost as in (1) to form.
Definition of the verb
frost
What does frost mean as a doing word?
verb - inflections: frosted | frosting | frosts
decorate with frosting

example

: frost a cake

syntax

:

Syntactic formula
Example for the syntactic formula
[

Agent

- intentional control] [Verb] [

Patient

]
Bill dried the clothes
[

Agent

- intentional control] [Verb] [

Patient

] [Adjective]
The clothes dried wrinkled
[

Agent

- intentional control] [Verb] [

Patient

] [Adjective] with [

Instrument

]
Tony broke the piggy bank open with a hammer
[

Agent

- intentional control] [Verb] [

Patient

] to / into [Oblique, state]
Tony broke the glass to pieces
[

Agent

- intentional control] [Verb] [

Patient

] to / into [Oblique, state] with [

Instrument

]
Tony broke the glass to pieces with a hammer
[

Agent

- intentional control] [Verb] [

Patient

] with [

Instrument

]
Bill dried the clothes with a hairdryer
[

Instrument

] [Verb] [

Patient

]
The hairdryer dried the clothes
[

Patient

] [Verb]
The clothes dried | The roses bloomed
[

Patient

] [Verb] [Adjective]
Piggy banks break open
[

Patient

] [Verb] [Adjective] with [

Instrument

]
Piggy banks break open with a hammer
[

Patient

] [Verb] [Adverb]
Copper rods bend easily | Cotton clothes dry easily | Crystal vases break easily | Idaho potatoes bake beautifully
[

Patient

] [Verb] to / into [Oblique, state]
Glasses break to pieces
[

Patient

] [Verb] to / into [Oblique, state] with [

Instrument

]
Glasses break to pieces with a rock

Verbs of Change of State (with the same syntax): abase, abate, abbreviate, abrade, abridge, accelerate, acetify, acidify, activate, advance, age, agglomerate, air, alkalify, alter, ameliorate, americanize, amplify, anesthetize, anglicize, animate, apostatize, atomize, attenuate, augment, awake, awaken, balance, beautify, bedew, bifurcate, bisect, blacken, blast, bleach, bloody, blunt, blur, bolshevize, botch, brighten, broaden, burn, burst, calcify, capacitate, capsize, caramelize, carbonize, castrate, categorize, catholicize, cauterize, change, char, cheapen, chill, chlorinate, christianize, circumcise, civilize, clean, clear, clog, close, clouded, coagulate, coarsen, collapse, collect, commercialize, compress, condense, constrict, constringe, construct, contract, cool, correct, corrode, corrugate, corrupt, cremate, crimson, crisp, crumble, crystallize, curdle, dampen, darken, de-escalate, deafen, decelerate, decentralize, decrease, deepen, deflate, defrost, degenerate, degrade, dehumidify, dehydrate, demagnetize, demobilize, democratize, depressurize, desalinate, desiccate, destabilize, deteriorate, detonate, devalue, diffract, diffuse, dilate, dilute, dim, diminish, dirty, disintegrate, dislocate, disorganize, disperse, dissipate, dissolve, diversify, divide, domesticate, double, drain, dry, dull, ease, effeminate, emaciate, emasculate, embitter, embrocate, empty, emulsify, energize, enhance, enlarge, equalize, equilibrate, eternalize, europeanize, evaporate, even, expand, explode, fade, famish, fatten, federate, feminize, fertilize, fill, firm, flatten, flood, fossilize, fray, freeze, freshen, fructify, fuse, gasify, gelatinize, gladden, granulate, gray, grow, halt, harden, harmonize, hasten, heal, heat, heighten, humidify, hush, hybridize, hydrogenate, ignite, improve, incinerate, increase, incubate, inflate, intensify, invert, iodize, ionize, kindle, laminate, lengthen, lessen, level, levitate, light, lighten, lignify, liquefy, loop, loose, loosen, macerate, magnetize, magnify, mature, mechanize, mellow, melt, mineralize, mobilize, moderate, modernize, modulate, moisten, motorize, muddy, multiply, mute, narrow, nasalize, nationalize, naturalize, neutralize, nitrify, normalize, objectify, obscure, open, operate, ossify, overturn, oxidize, pale, paralyze, pasteurize, perfect, petrify, polarize, polymerize, pop, popularize, proliferate, propagate, publicize, pulverize, purify, purple, putrefy, quadruple, quicken, quiet, quieten, rarefy, reanimate, redden, regularize, rekindle, reopen, reproduce, resuscitate, reverse, revive, ripen, roughen, rupture, saponify, scorch, sear, secularize, sharpen, short, short-circuit, shorten, shrink, shrivel, shush, shut, sicken, silence, silver, singe, sink, slack, slacken, slim, slow, smooth, soak, sober, soften, solidify, sour, sovietize, sprout, stabilize, standardize, steady, steep, steepen, sterilize, stiffen, stratify, strengthen, submerge, subside, sunburn, sweeten, tame, tan, taper, tauten, tense, thaw, thicken, thin, tighten, tilt, tire, topple, toughen, tousle, tranquilize, treble, triple, ulcerate, unionize, urbanize, vaporize, vary, ventilate, vibrate, vitrify, volatilize, vulcanize, wake, waken, warm, weaken, westernize, wet, whiten, widen, worsen, yellow.

domain

: cookery / cooking / preparation

lexical domain

: Contact - verbs of touching, hitting, tying, digging

synonym of frost

: ice

more generic word

: cover

= provide with a covering or cause to be covered

provide with a rough or speckled surface or appearance
cover with frost
damage by frost
Films
Writings
"Frost" is the first novel by Thomas Bernhard, originally published in German in 1963. An English translation by Michael Hofmann was published in 2006.

language: German Language
released in (53 years ago)

"Frost" is a collection of mystery stories by author Donald Wandrei. It was released in 2000 by F & B Mystery in an edition of 1,100 copies of which 100 were signed by the editor and artist and released in a slipcase with Wandrei's Three Mysteries. The stories features Wandrei's scientist detective I. V. Frost and originally appeared in the magazine Clues Detective. It collects the first 8 stories, with the final 10 to come in a subsequent volume.

language: English Language
genres: Detective fiction, Short story, Fiction, Speculative fiction, Mystery
subject: Suspense
copyright: 1983-03
released in (16 years ago)

"Frost" is a book written by Roy Jacobsen.

language: Norwegian Language
released in (13 years ago)
award: - Nordic Council's Literature Prize (Norway) nomination for Roy Jacobsen
Characters
Frost is a fictional Image Comics superhero. He is Gaia's son from an extramarital affair and the black sheep of the family. Aside from Gaia, each member of the family treats him with varying degrees of scorn.
Frost is a fictional character in the Mortal Kombat fighting game series.
Frost is a fictional character from the 1996 film From Dusk Till Dawn.
Frost is a fictional character from the 1953 film Sawdust and Tinsel.
There are other characters with in their name, like mr frost, Dan Frost, Tom Frost, A.J. Frost, Emma Frost, Jeff Frost, Joan Frost, Kris Frost, Lane Frost, Chloe Frost, David Frost, Gabby Frost, Patty Frost, Steve Frost, Susan Frost, Deacon Frost, Jackie Frost, Joseph Frost, Justin Frost and Killer Frost.
Music
People
There are other people with in their name, like Ann Frost, Dan Frost, Ian Frost, Jim Frost, Joe Frost, Jon Frost, Lee Frost, Lis Frost, Mia Frost and many others.
Groups
Frost: Frost* is an English neo-progressive rock supergroup, formed in 2004 by Jem Godfrey and members of Arena, Kino, and IQ. Frost* released their first studio album, Milliontown, in 2006, before splitting up. In 2008, Godfrey reformed Frost*, adding Darwin's Radio vocalist and guitarist, Declan Burke, to the lineup, and released their second album, Experiments in Mass Appeal. The band disbanded again in 2011, to reunite later in September, after a brief hiatus.
Frost is a Norwegian electronic duo consisting of Aggie Peterson and Per Martinsen. The group formed in 1997 in Tromsø, Norway with original line-up composed of Aggie Peterson and DJ Rune Lindbæk. They released their debut album "Bedsit Theories" in 1998.
Frost is a musical group.

albums: "Cursed Again", "Talking to God", "Out in the Cold", "Frost"

Frost is a musical group.

members:
genre: Black metal
albums: "Songs of the Ancient Gods", "Extreme Loneliness - Fragments", "Black Shining"

Frost is a musical group.

albums: "Frusen trött och förbannad", "Frusna själar"
official website: www.frostpunk.se

Frost is an Australian pop rock band formed in 1997 in Melbourne. Although the band has change several drummers since its inception, they are becoming an increasingly popular independent group in Australia. Lee "Lemon" Trevena is the singer, Tim "Porn" Powne plays bass guitar, and Benny Bishop plays keyboards; as of 2002, Jerry Speiser, formerly of hit 1980s pop band Men at Work, plays drums.
Frost is a musical group.

album: "Raise Your Fist to Metal"

Frost is a musical group.
There are other groups with in their name, like Pink Frost, April Frost, Frost Giant, Celtic Frost, Deadly Frost, Daemien Frost, Funeral Frost, Grey C. Frost, Killing Frost, Nuklear Frost, Garrison Frost, National Frost, The True Frost, Frost Apocalypse, Frost Like Ashes, First Signs of Frost and Thomas & Richard Frost.
Places
Frost is a city in Navarro County, Texas, United States. The population was 648 at the 2000 census.
Frost is a city in Faribault County, Minnesota, United States. The population was 198 at the 2010 census.

also known as Frost, Minnesota; Faribault County / Frost city

Frost a.k.a. Frost, West Virginia: Frost is an unincorporated community in eastern Pocahontas County, West Virginia, United States. Frost is also home to Mountain Quest Institute.
There are other places with in their name, like Frost Farm, Frost Place, Frost Township, Frost Art Museum and Frost School of Music.
Miscellanea
Frost is the coating or deposit of ice that may form in humid air in cold conditions, usually overnight. In temperate climates it most commonly appears as fragile white crystals or frozen dew drops near the ground, but in cold climates it occurs in a greater variety of forms.
Frost or freezing occurs when the temperature of air falls below the freezing point of water. This is usually measured at the height of 1.2 m above the ground surface.
Frost is a lunar crater that is attached to the southern rim of the walled plain Landau, and lies on the far side of the Moon. Just to the east is Petropavlovskiy, and to the northeast along the edge of Landau is Razumov. The crater Douglass is located less than a crater diameter to the west-southwest.
Frost is a cataloged instance, musical recording, canonical version.
Phrases with
Frost
Phrases starting with the word Frost:
Phrases ending with the word Frost:
View more phrases with the word Frost in thesaurus!
Printed dictionaries and other books with definitions for
Frost
Click on a title to look inside that book (if available):
by Nicolas R. Dalezios
Frost is a meteorological phenomenon that occurs when the air temperature near the earth's surface drops to 0°C...
Responses and Adaptation to Freezing Stress by Akira Sakai, Walter Larcher
Frost is a condition in which temperatures fall below 0°C. The process of solidification of water and the formation of ice in...
Ground frost is an important phenomenon in stress ecology: not only does it limit the survival of underground organs of ...
Continuity and Change on the Bering Sea Coast by Ann Fienup-Riordan, Alice Rearden
Frost is a sign that the water is about to freeze and cold weather is near.
Poems by Richard Frost
Frost is a remarkable poet, a storyteller of colloquial surety who greets the reader with respect and intimacy. . .
by Georges Stoops, Vera Marcelino, Florias Mees
Frost is a temperature-driven desiccation which can open shrinking fissures in the still unfrozen substratum (Van Vliet-Lanoe ̈, 1985). In freezing grounds, the segregation of ice develops by migration of pore solution to the freezing front.
by P. Somasundaran
Frost and J. Theo K loprogge .......... 5361 Thermodynamics of Clay Surfaces / Ae'cio Pereira Chagas and ...
Or, Dictionary of Arts and Sciences, Comprising an Accurate and Popular View of the Present Improved State of Human Knowledge by William Nicholson
One or more of the following circumstances may be most probably considered as causing it; frost, insects, the planting from sets of unripe and large potatoes, the planting in old and exhausted grounds, and too near the surface, or the small ...
by Nathan Bailey
FROST (Fprr-c, Sax. and Dan.) an excessive cold state of the weather, whereby the motion and fluidity of liquors is suspended ; or that slate of the air, er.-, whereby fluids art converted into ice. A hoar-frost is generated, when the vapours near ...
by John Marius Wilson
FROST. The name we give to that state of our atmosphere in which water is changed into ice. See FREEZING. The degree of temperature at which this takes place, is called the freezing point. See FREEZING Poms. The cold air draws from ...
by B. Clough
frost, cold; dew, snow, thicket, jungle, snowy season; moon, camphor, [Colloq. ogcSl kapuru]; sandal wood tree, santalum album, [Colloquial: esgef sandutt] ; Himalaya mountains; boundary: see fi®j simd. )®®C> Himakala, s.
Online dictionaries and encyclopedias with entries for
Frost
Click on a label to prioritize search results according to that topic:
Photos about
Frost
Click on an item to view that photo:
If you need related images for an article or a report, you can download stock photos:
More...
Videos about
Frost
Click on an item to play that video:
View more videos about Frost Up, Jo Frost, Frost Bite, Jack Frost, Luke Frost, Father Frost, Robert Frost, and Silver Frost.
See also the pronunciation examples of Frost!
Quotes about
Frost
The frost is on the pumpkin
and the scarecrows taken down.
The bleakness of the winter
is coming to my town.
The fowl are flying V shapes
to warmer climes than here
for the frost is on the pumpkin.
Soon icicles will appear. (Edwina Reizer)
more quotes about frost...
Scrabble value of F4R1O1S1T1
The value of this 5-letter word is 8 points. It is included in the first and second editions of the Official Scrabble Players Dictionary.
Anagrams of
F
R
O
S
T
What do you get if you rearrange the letters?
See also the blanagrams of Frost!
Share this page
Next...
Go to the usage examples of Frost to see it in context!