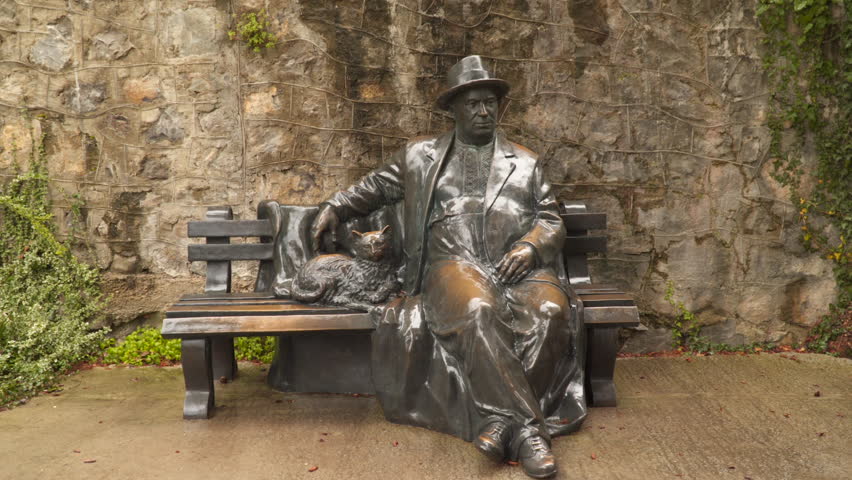 Nikita Khrushchev
Definition of the noun
nikita khrushchev
What does nikita khrushchev mean as a name of something?
noun
Soviet statesman and premier who denounced Stalin (1894-1971)
People
Nikita Khrushchev: Nikita Sergeyevich Khrushchev was a Russian politician who led the Soviet Union during part of the Cold War. He served as First Secretary of the Communist Party of the Soviet Union from 1953 to 1964, and as Chairman of the Council of Ministers, or Premier, from 1958 to 1964. Khrushchev was responsible for the de-Stalinization of the Soviet Union, for backing the progress of the early Soviet space program, and for several relatively liberal reforms in areas of domestic policy. Khrushchev's party colleagues removed him from power in 1964, replacing him with Leonid Brezhnev as First Secretary and Alexei Kosygin as Premier.

also known as Nikita Sergeyevich Khrushchev, Nikita Sergeyevich Khrushchyov, Nikita Sergeevich Khrushchev, Nikita Hrustsov
born on (121 years ago) in Kalinovka, child of Ksenia Khrushcheva and Sergei Khrushchev
nationality: Soviet Union, Russian Empire
religion: Atheism
education:
profession: Politician
spouses:
parent of
died on (44 years ago) in Moscow of myocardial infarction
buried in Novodevichy Cemetery
written works: "The present international situation and Soviet foreign policy", "To avert war, our prime task", "Za mir, trud, svobodu, ravenstvo, bratstvo i schastʹe!", "Imperialism--enemy of the people, enemy of peace", "World Congress for General Disarmament and Peace", "Literature, the arts, and the life of the people", "Mir bez oruzhiia--mir bez voǐn", "The international situation and Soviet foreign policy", "Proposals to reform Soviet education", "Pro zovnishniu polityku Radians'koho Soiuzu", "N.S. Khrushchov in France", "On the communist programme", "Kommunizm--mir i schastʹe narodov", "Druzhba--naveki!", "Peace and progress must triumph in our time", "The revolutionary working-class and communist movement", "The truth about Stalin", "Predotvratit' voǐnu, otstoiat' mir", "The crimes of the Stalin era", "Über die Aussenpolitik der Sowjetunion, 1960", "An account to the party and the people", "The new content of peaceful coexistence in the nuclear age", "Peace in Europe--peace throughout the world", "Socialism and communism", "Speech by Nikita S. Khrushchev", "The anatomy of terror", "O nekotorykh voprosakh mezhdunarodnogo polozhenii͡a︡", "Prevent war, safeguard peace", "K pobede razuma nad silami voĭny!", "Zur friedlichen Lösung der Deutschlandfrage", "Sekrety karibskogo krizisa", "Forty years of the great October revolution", "O kommunisticheskom vospitanii", "Memoirs of Nikita Khrushchev", "We are for lasting peace and freedom of peoples", "The national liberation movement", "Sot͡s︡ializm i kommunizm", "Za dalʹneĭshiĭ podʺem proizvoditelʹnykh sil strany", "O vneshneǐ politike Sovetskogo Soiuza, 1960 god", "Krushchev in America", "Soviet policy on Germany", "The abolition of taxes on factory and office workers and other measures to advance the well-being of the Soviet people", "Vremi͡a︡, li͡u︡di, vlastʹ", "Freedom and independence for all colonial peoples", "K novym uspekham literatury i iskusstva", "The great mission of literature and art", "On peaceful co-existence, a collection", "Marksizm-leninizm -- nashe znami︠a︡, nashe boevoe oruzhie", "Tentang gerakan pembebasan nasional", "Rechʹ na Tretʹem sʺezde Rumynskoĭ rabocheĭ partii"
filmography: "Sputnik Mania"
award: - Lenin Peace Prize

Nikita Khrushchev: Nikita Sergeyevich Khrushchev was a Russian journalist whose grandfather and namesake, Nikita Sergeyevich Khrushchev, held the top leadership post of First Secretary of the Soviet Union's Communist Party from 1953 to 1964.

also known as Nikita Sergeyevich Khrushchev
born on (56 years ago) in Kiev, child of Sergei Khrushchev
nationality: Russia
profession: Journalist
died on (8 years ago) of stroke
Characters
Nikita Khrushchev: The fictional representation of the Soviet leader Nikita Khrushchev.

also known as Nikita Hrustsov
in films:

Nikita Khrushchev is a fictional film character.
Printed encyclopedias and other books with definitions for
Nikita Khrushchev
Click on a title to look inside that book (if available):
From Napoleon to the Present by Frank J. Coppa
Nikita Khrushchev, Khrushchev Remembers (Boston: Little, Brown, 1970), and Sergei N. Khrushchev, Nikita Khrushchev and the ...
Online dictionaries and encyclopedias with entries for
Nikita Khrushchev
Click on a label to prioritize search results according to that topic:
Photos about
Nikita Khrushchev
Click on an item to view that photo:
If you need related images for an article or a report, you can download stock photos:
More...
Quotes about
Nikita Khrushchev
I once said, "We will bury you," and I got into trouble with it. Of course we will not bury you with a shovel. Your own working class will bury you. (Nikita Khrushchev)
more quotes...
Couldn't select: Got error 28 from storage engine