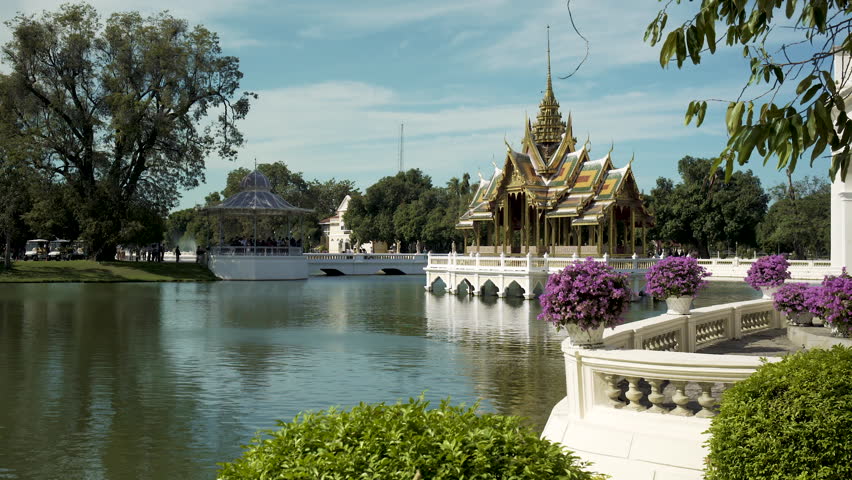 Pa
The following statistics are based on the British National Corpus, so they are representative for the British English.
Distribution of usage frequency for the most common synonyms of the noun pa:
The word pa is considered to be an easy one, according to the Dale-Chall word list, which includes 3000 words that all fourth-grade American students should know and understand.
Definition of the noun
pa
What does pa mean as a name of something?
noun - plural:
an informal term for a father; probably derived from baby talk
a short-lived radioactive metallic element formed from uranium and disintegrating into actinium and then into lead
a unit of pressure equal to one newton per square meter

lexical domain

: Quantities - nouns denoting quantities and units of measure

synonym of Pa

: pascal

more generic term

: pressure unit

= a unit measuring force per unit area

a Mid-Atlantic state; one of the original 13 colonies
an electronic amplification system used as a communication system in public areas
Other definitions of
pa
What does pa also mean?
abbreviation
Pennsylvania, a state of the United States of America.
Papua, a province of Indonesia.
Pará, a state of Brazil.
Palestinian Authority
Places
People
Pa a.k.a. Clark Gable was an American film actor, often regarded as The King of Hollywood or just simply as The King. Gable began his career as a stage actor and appeared as an extra in silent films between 1924 and 1926, and progressed to supporting roles with a few films for MGM in 1931. The next year he landed his first leading Hollywood role and became a leading man in more than 60 motion pictures over the next three decades.
Pa a.k.a. Pádraic Delaney is an Irish actor best known for playing Teddy O'Donovan in the Ken Loach film The Wind That Shakes the Barley, for which he earned an IFTA nomination as well as being named Irish Shooting Star for the 2007 Berlin Film Festival. He is also well known for his role as English aristocrat Lord George Boleyn, brother-in-law of King Henry VIII of England in Showtime's The Tudors.
Business
Pa a.k.a. airblue Limited is a private airline with its head office on the 12th floor of the Islamabad Stock Exchange Towers in Islamabad, Pakistan. Airblue operates scheduled flights operating 30 daily services linking four domestic destinations Islamabad, Lahore, Karachi and Peshawar with international services to Dubai, Abu Dhabi, Sharjah and Muscat. Its main base is Jinnah International Airport, Karachi.
PA a.k.a. The Press Association is a multimedia news agency operating in the United Kingdom and Ireland.
Pa a.k.a. Pan American World Airways, commonly known as Pan Am, was the principal and largest international air carrier in the United States from 1927 until its collapse on December 4, 1991. Founded in 1927 as a scheduled air mail and passenger service operating between Key West, Florida, and Havana, Cuba, the airline became a major company credited with many innovations that shaped the international airline industry, including the widespread use of jet aircraft, jumbo jets, and computerized reservation systems. It was also a founding member of the International Air Transport Association, the global airline industry association. Identified by its blue globe logo, the use of the word "Clipper" in aircraft names and call signs, and the white pilot uniform caps, the airline was a cultural icon of the 20th century. In an era dominated by flag carriers that were wholly or majority government-owned, it was also the unofficial flag carrier of the United States. During most of the jet era, Pan Am's flagship terminal was the Worldport located at John F. Kennedy International Airport in New York City.
Pa a.k.a. PANH is an airline based in Ulan-Ude, Russia. It operates trunk and regional passenger services. Its main base is Ulan-Ude Airport.
Pa a.k.a. Florida Coastal Airlines was an airline based in Fort Lauderdale, Florida, USA.
Pa a.k.a. Pan American Airways was a United States airline that operated scheduled services in the eastern USA, as well as charters for tour operators and services to the Dominican Republicand to Puerto Rico.
Characters
Pa is a fictional character from the 2011 film Drunk History Christmas.
PA is a fictional character from the 2012 drama history thriller film Argo.
Pa is a fictional character from the 2008 film Gardens of the Night.
Pa is a fictional character from the book Little House in the Big Woods.
Pa is a fictional character from the 1977 film Nenè.
PA is a fictional character from the 2011 film Mombatti.
Pa is a fictional character from the 2004 film The Ruining.
Pa is a fictional character from the 2011 drama film 'n Saak van Geloof.
PA is a fictional character from the 2013 film Ekstra: The Bit Player.
Pa is a fictional character from the 1995 film Eggs.
Pa is a fictional character from the 2012 film 'Boo!'.
Pa is a fictional character from the 1994 film Radioland Murders.
PA is a fictional character from the 2005 film The King.
Pa is a fictional character in the 1988 comedy horror film, Lucky Stiff.
PA is a fictional character from the 2010 film Freight.
Pa is a fictional character from the 2014 film Supernatural.
Pa is a fictional character from the 2015 film Tomorrowland.
Pa is a fictional character from the 1994 film The Adventures of Priscilla, Queen of the Desert.
Pa is a fictional character from the 1995 film The Passion of Darkly Noon.
Pa is a fictional character from the 1997 film That Darn Cat.
Pa is a fictional film character.
Pa is a fictional film character.
Pa a.k.a. Juniper Jenkins is a fictional character from the 1944 film I'm from Arkansas.
Pa a.k.a. Ranel McCoy is a fictional character from the book The Coffin Quilt.
Pa a.k.a. Julius Goldfish is a fictional film character.
Films
"Pa" a.k.a. "Paa" is a 2009 Indian comedy-drama film directed by R. Balakrishnan starring Amitabh Bachchan, Abhishek Bachchan, and Vidya Balan. The film is based on a rare genetic condition known as progeria and places emphasis on a father-son relationship. Amitabh Bachchan and Abhishek Bachchan, in real life, are father and son respectively, but in Paa, they played opposite roles. The film was released worldwide on 4 Dec 2009. Veteran composer Ilaiyaraaja scored the music. The film was critically acclaimed in India and fared well at the box office. Despite a warm reception from Indian film critics, the film received mixed reviews from overseas film critics, according to the websites Metacritic and Rotten Tomatoes. Amitabh Bachchan received his third National Film Award for Best Actor and his fifth Filmfare Best Actor Award and Vidya Balan got her first Filmfare Best Actress Award. Paa deals with a real medical condition that results in accelerated ageing called progeria.
"Pa" is a 2000 animation short written and directed by Neil Goodridge.
Miscellanea
Pa a.k.a. Secretary: A secretary, personal assistant, or administrative assistant is a person whose work consists of supporting management, including executives, using a variety of project management, communication, or organizational skills. These functions may be entirely carried out to assist one other employee or may be for the benefit of more than one. In other situations a secretary is an officer of a society or organization who deals with correspondence, admits new members, and organizes official meetings and events.

also known as Private Secretary

Pa a.k.a. Pā: The word pā can refer to any Māori village or defensive settlement, but often refers to hill forts – fortified settlements with palisades and defensive terraces – and also to fortified villages. Pā are mainly in the North Island of New Zealand, north of Lake Taupo. Over 5000 sites have been located, photographed and examined although few have been subject to detailed analysis. No pā have been yet located from the early colonization period when early Polynesian-Māori colonizers lived in the lower South Island. Variations similar to pā are found throughout central Polynesia, in the islands of Fiji, Tonga and the Marquesas Islands.
Pa a.k.a. Punjabi language: Punjabi is an Indo-Aryan language spoken by 102 million native speakers worldwide, making it the 10th most widely spoken language in the world. It is the native language of the Punjabi people who inhabit the historical Punjab region of Pakistan and India. It is the only living language among the Indo-European languages which is a fully tonal language.

also known as Panjabi, Eastern Language; Punjabi; Panjabi, Eastern; Gurumukhi; Gurmukhi

PA a.k.a. Production Assistant: A production assistant, also known as a PA, is a member of the film crew and is a job title used in filmmaking and television for a person responsible for various aspects of a production. The job of a PA can vary greatly depending on the budget and specific requirements of a production as well as whether or not the production is unionized.
PA a.k.a. The Prince Albert is one of the more common male genital piercings, but most controversial based on the most educational recent study. The PA is "a ring-style piercing that extends along the underside of the glans from the urethral opening to where the glans meets the shaft of the penis." The related "reverse Prince Albert piercing" enters through the urethra and exits through a hole pierced in the top of the glans.
Pa: ꦥ is one of syllable in Javanese script that represent the sound /pɔ/, /pa/. It is transliterated to Latin as "pa", and sometimes in Indonesian orthography as "po". It has another form, which is ◌꧀ꦥ, but represented by a single Unicode code point, U+A9A5.
pa: .pa is the Internet country code top-level domain for Panama, administered by NIC-Panama.
Pa: The cuneiform Pa sign, has many uses in both the 14th century BC Amarna letters and the Epic of Gilgamesh. It is routinely and commonly used to spell the Akkadian language word "pānu", face, presence, and with a preposition, before.
Pa a.k.a. Pare Language: Pa, also known as Pare or Akium-Pare, is a Papuan language of Papua New Guinea.
Pa a.k.a. Safaliba Language: Safaliba is a Gur language of Ghana.

also known as Safalba, Safalaba, Safali

Pa is a farce-musical comedy in three acts by Cal Wallace that was originally performed by the Sol Smith Russell Company. The play made its New York premier at the Standard Theatre on February 14, 1887.
Pa is a website.
Pa is a file format.
Pa a.k.a. amylase, alpha 2A; pancreatic is a gene.

also known as 1,4-alpha-D-glucan glucanohydrolase; amylase, pancreatic, alpha-2A; found in the pancreas; pancreatic amylase 2A; glycogenase; alpha-amylase

Pa a.k.a. pallidin homolog (mouse) is a gene.

also known as syntaxin 13 binding protein 1, syntaxin 13-interacting protein pallid, pallidin

Pa a.k.a. erythrocyte membrane protein band 4.2 is a gene.

also known as Erythrocyte surface protein band 4.2

Pa a.k.a. proline-rich protein HaeIII subfamily 1 is a gene.
Scrabble value of P3A1
The value of this 2-letter word is 4 points. It is included in the first and second editions of the Official Scrabble Players Dictionary.
Share this page
Next...
Go to the pronunciation of Pa to learn how to say it correctly!