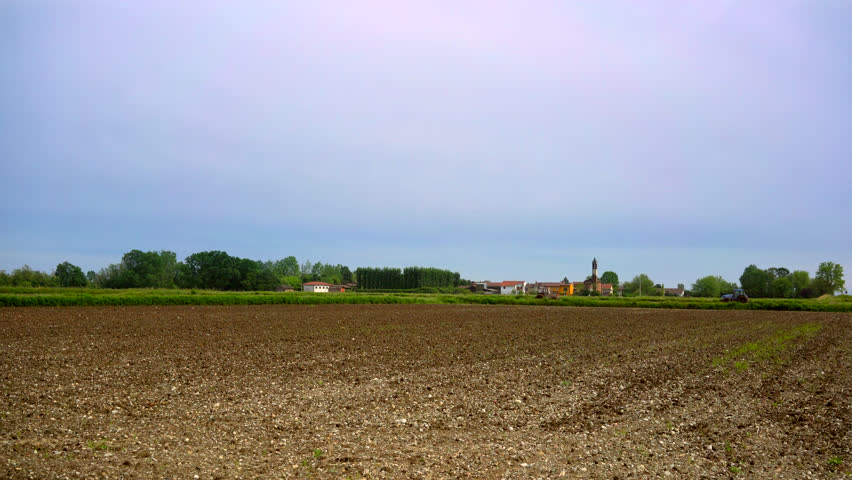 Agglomerate
The following statistics are based on the British National Corpus, so they are representative for the British English.
Distribution of usage frequency for the most common synonyms of the noun agglomerate:
Definition of the noun
agglomerate
What does agglomerate mean as a name of something?
noun - plural: agglomerates
volcanic rock consisting of large fragments fused together

lexical domain

: Substances - nouns denoting substances

more generic term

: volcanic rock

= extrusive igneous rock solidified near or on the surface of the Earth

a collection of objects laid on top of each other
Alternative definition of the noun
agglomerate
noun
A collection or mass.
[geology] A mass of angular volcanic fragments united by heat; distinguished from 'conglomerate'.
[meteorology] An ice cover of floe formed by the freezing together of various forms of ice.
Definition of the adjective
agglomerate
What does agglomerate mean as an attribute of a noun?
adjective
clustered together but not coherent
Alternative definition of the adjective
agglomerate
adjective
Collected into a ball, heap, or mass.
Definition of the verb
agglomerate
What does agglomerate mean as a doing word?
verb - inflections: agglomerated | agglomerating | agglomerates
form into one cluster

syntax

:

Syntactic formula
Example for the syntactic formula
[

Agent

- intentional control] [Verb] [

Patient

]
Bill dried the clothes
[

Agent

- intentional control] [Verb] [

Patient

] [Adjective]
The clothes dried wrinkled
[

Agent

- intentional control] [Verb] [

Patient

] [Adjective] with [

Instrument

]
Tony broke the piggy bank open with a hammer
[

Agent

- intentional control] [Verb] [

Patient

] to / into [Oblique, state]
Tony broke the glass to pieces
[

Agent

- intentional control] [Verb] [

Patient

] to / into [Oblique, state] with [

Instrument

]
Tony broke the glass to pieces with a hammer
[

Agent

- intentional control] [Verb] [

Patient

] with [

Instrument

]
Bill dried the clothes with a hairdryer
[

Instrument

] [Verb] [

Patient

]
The hairdryer dried the clothes
[

Patient

] [Verb]
The clothes dried | The roses bloomed
[

Patient

] [Verb] [Adjective]
Piggy banks break open
[

Patient

] [Verb] [Adjective] with [

Instrument

]
Piggy banks break open with a hammer
[

Patient

] [Verb] [Adverb]
Copper rods bend easily | Cotton clothes dry easily | Crystal vases break easily | Idaho potatoes bake beautifully
[

Patient

] [Verb] to / into [Oblique, state]
Glasses break to pieces
[

Patient

] [Verb] to / into [Oblique, state] with [

Instrument

]
Glasses break to pieces with a rock

Verbs of Change of State (with the same syntax): abase, abate, abbreviate, abrade, abridge, accelerate, acetify, acidify, activate, advance, age, air, alkalify, alter, ameliorate, americanize, amplify, anesthetize, anglicize, animate, apostatize, atomize, attenuate, augment, awake, awaken, balance, beautify, bedew, bifurcate, bisect, blacken, blast, bleach, bloody, blunt, blur, bolshevize, botch, brighten, broaden, burn, burst, calcify, capacitate, capsize, caramelize, carbonize, castrate, categorize, catholicize, cauterize, change, char, cheapen, chill, chlorinate, christianize, circumcise, civilize, clean, clear, clog, close, clouded, coagulate, coarsen, collapse, collect, commercialize, compress, condense, constrict, constringe, construct, contract, cool, correct, corrode, corrugate, corrupt, cremate, crimson, crisp, crumble, crystallize, curdle, dampen, darken, de-escalate, deafen, decelerate, decentralize, decrease, deepen, deflate, defrost, degenerate, degrade, dehumidify, dehydrate, demagnetize, demobilize, democratize, depressurize, desalinate, desiccate, destabilize, deteriorate, detonate, devalue, diffract, diffuse, dilate, dilute, dim, diminish, dirty, disintegrate, dislocate, disorganize, disperse, dissipate, dissolve, diversify, divide, domesticate, double, drain, dry, dull, ease, effeminate, emaciate, emasculate, embitter, embrocate, empty, emulsify, energize, enhance, enlarge, equalize, equilibrate, eternalize, europeanize, evaporate, even, expand, explode, fade, famish, fatten, federate, feminize, fertilize, fill, firm, flatten, flood, fossilize, fray, freeze, freshen, frost, fructify, fuse, gasify, gelatinize, gladden, granulate, gray, grow, halt, harden, harmonize, hasten, heal, heat, heighten, humidify, hush, hybridize, hydrogenate, ignite, improve, incinerate, increase, incubate, inflate, intensify, invert, iodize, ionize, kindle, laminate, lengthen, lessen, level, levitate, light, lighten, lignify, liquefy, loop, loose, loosen, macerate, magnetize, magnify, mature, mechanize, mellow, melt, mineralize, mobilize, moderate, modernize, modulate, moisten, motorize, muddy, multiply, mute, narrow, nasalize, nationalize, naturalize, neutralize, nitrify, normalize, objectify, obscure, open, operate, ossify, overturn, oxidize, pale, paralyze, pasteurize, perfect, petrify, polarize, polymerize, pop, popularize, proliferate, propagate, publicize, pulverize, purify, purple, putrefy, quadruple, quicken, quiet, quieten, rarefy, reanimate, redden, regularize, rekindle, reopen, reproduce, resuscitate, reverse, revive, ripen, roughen, rupture, saponify, scorch, sear, secularize, sharpen, short, short-circuit, shorten, shrink, shrivel, shush, shut, sicken, silence, silver, singe, sink, slack, slacken, slim, slow, smooth, soak, sober, soften, solidify, sour, sovietize, sprout, stabilize, standardize, steady, steep, steepen, sterilize, stiffen, stratify, strengthen, submerge, subside, sunburn, sweeten, tame, tan, taper, tauten, tense, thaw, thicken, thin, tighten, tilt, tire, topple, toughen, tousle, tranquilize, treble, triple, ulcerate, unionize, urbanize, vaporize, vary, ventilate, vibrate, vitrify, volatilize, vulcanize, wake, waken, warm, weaken, westernize, wet, whiten, widen, worsen, yellow.

lexical domain

: Contact - verbs of touching, hitting, tying, digging
Alternative definition of the verb
agglomerate
verb
To wind or collect into a ball; hence, to gather into a mass or anything like a mass.
Explanation
Agglomerate: Agglomerates are coarse accumulations of large blocks of volcanic material that contain at least 75% bombs. Volcanic bombs differ from volcanic blocks in that their shape records fluidal surfaces: they may, for example, have ropy, cauliform, scoriaceous, or folded, chilled margins and spindle, spatter, ribbon, ragged, or amoeboid shapes. Globular masses of lava may have been shot from the crater at a time when partly molten lava was exposed, and was frequently shattered by sudden outbursts of steam. These bombs were viscous at the moment of ejection and by rotation in the air acquired their shape. They are commonly 1 to 2 feet in diameter, but specimens as large as 12 feet have been observed. There is less variety in their composition at any one volcanic centre than in the case of the lithic blocks, and their composition indicates the type of magma being erupted.
Printed dictionaries and other books with definitions for
Agglomerate
Click on a title to look inside that book (if available):
by Andreas Mortensen
However, agglomerate porous structure may allow for the surface-driven infiltration of the surrounding polymeric matrix into the cluster. The infiltration of fluid can cause some rearrangement of the packing structure, or alter the cohesive forces ...
by Alireza Bahadori, Scott T. Smith
Agglomerate. A collection of solid particles adhering to each other.
Letter A 13 Afforestation Afterburner Age Hardening Agglomerate Agglomeration Agglutination Aggradation Aggregate Aging.
by Grace C. Keroher
Babeldoab Agglomerate See Babelthuap Agglomerate. Babelthuap (Babeldoab) Agglomerate Eocene: Caroline Islands (Babelthuap). Risaburo Tayama, 1935, Tohoku Univ. Inst. Geology and Paleontology Contr. in Japanese Language, no.
by Jürgen Garche, Chris K. Dyer, Patrick T. Moseley, Zempachi Ogumi, David A. J. Rand, Bruno Scrosati
A thin-film model, an agglomerate model, a pseudohomogeneous model, and a later homogeneous model have all attempted to capture the effects of diffusion in the porous electrode, whose active area changes with varying electrolyte ...
by Susan Mayhew
agglomerate. A coarsegrained volcanic rock, made of sharp/ subangular lava atmospheric correction The retrieval of surface characteristics from remotely.
by Mel Schwartz
Agglomerate. This clustering together of a few or many particles, whiskers, or fibers, or a combination thereof, into a larger solid mass. Aggregate. (1) A dense mass of particles held together by strong intermolecular or atomic cohesive forces.
by Norman Hyne Ph.D.
associated gas Ag agglomerate ag ...
by James A. Schwarz, Cristian I. Contescu, Karol Putyera
Se agglomerate in Fig. 4c and d is a result of atomic ordering of the Cd and (Zn,Mn) cations in every second ±(110) plane. Using the shortest vectors in Fig. 4e as a base (for the ...
Volume 41 - Polymers: Rubber Modified to Pressure-Relieving Devices: Rupture Disks: Low Burst Pressures by John J. McKetta Jr
Anionic flocculants can be used to agglomerate precipitates formed in processes. such as lime ...
by Julian Evans, John A. Youngquist
Because the settling rate is proportional to the square of the diameter of the particle, the raw wastewater is sometimes treated with coagulants that encourage individual particles to agglomerate forming large flocs. A typical primary clarifier is ...
AGGLOMERATE Adj. (Latin, ad = to + glomerare = to form into a ball + -atus = characterized by.) Clustered; pertaining to material collected into a ball, mass or heap. Alt. Agglomeratic. Noun. (Latin ...
Online dictionaries and encyclopedias with entries for
Agglomerate
Click on a label to prioritize search results according to that topic:
Photos about
Agglomerate
Click on an item to view that photo:
If you need related images for an article or a report, you can download stock photos:
More...
Video language resources about
Agglomerate
Click on an item to play that video:
Scrabble value of A1G2G2L1O1M3E1R1A1T1E1
The value of this 11-letter word is 15 points, but it's not an accepted word in the Official Scrabble Players Dictionary.
Share this page
Next...
Go to the usage examples of Agglomerate to see it in context!