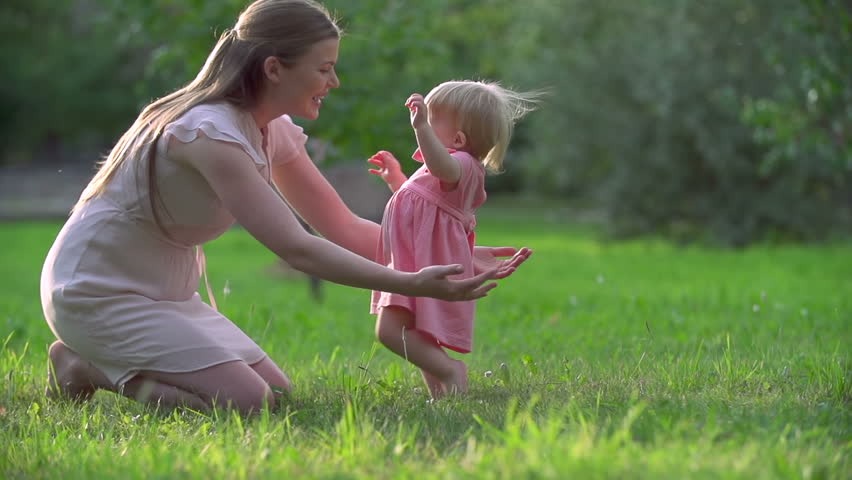 Balance
Definition of the noun
balance
What does balance mean as a name of something?
Balance is one of the top 1000 most common nouns in the English language.
noun - plural: balances
Alternative definition of the noun
balance
noun
[uncountable] a state in which opposing forces harmonise; equilibrium
[uncountable] mental equilibrium; mental health; calmness, a state of remaining clear-headed and unperturbed
something of equal weight used to provide equilibrium (literally or figuratively); counterweight
a pair of scales
[uncountable] awareness of both viewpoints or matters; neutrality; rationality; objectivity
[uncountable] the overall result of conflicting forces, opinions etc.; the influence which ultimately "weighs" more than others
[uncountable] apparent harmony in art (between differing colours, sounds, etc.)
[accounting] a list accounting for the debits on one side, and for the credits on the other.
[accounting] the result of such a procedure; the difference between credit and debit of an account.
[context: watchmaking] a device used to regulate the speed of a watch, clock etc.
[obsolete, astrology] Libra
Specialised definition of the noun
balance
Glossary of nutrition
the proportions of substances in a mixture, e.g. in the diet (2006. Dictionary of Sport and Exercise Science. A&C Black Publishers Ltd)
Glossary of sports
ability to maintain or control upright body position (Mark H. Anshel. 1991. Dictionary of the Sport and Exercise Sciences. Human Kinetics Books Champaign, Illinois)
ability to maintain body equilibrium or steadiness (Mark H. Anshel. 1991. Dictionary of the Sport and Exercise Sciences. Human Kinetics Books Champaign, Illinois)
the act of staying upright and in a controlled position, not stumbling or falling (2006. Dictionary of Sport and Exercise Science. A&C Black Publishers Ltd)
a state of emotional and mental stability in which somebody is calm and able to make rational decisions and judgments (2006. Dictionary of Sport and Exercise Science. A&C Black Publishers Ltd)
in general, the state of a stationary or moving object where all forces acting upon the body cancel each other out; their sum equals zero. Motor balance of the human being is controlled by the vestibular apparatus; the necessary balancing and compensating movements are executed by the muscles spanned over those joints which are closest to the support area. One differentiates in sport be tween three kinds of motor balance: static balance (e.g. a handstand, headstand), dynamic balance (e.g. during running, windsurfing), and balancing an object (e.g. balancing a bar on the palm of the hand). The ability to create of maintain states of motor balance is trainable and an essential prerequisite for many sport disciplines (e.g. bicycling, figure skating, inline skating, roller skating, skiing, snowboarding). (Herbert Haag & Gerald Haag. 2003. Dictionary. Sport, Physical Education, Sport Science. Kiel, Institut für Sport und Sportwissenschaften)
Definition of the verb
balance
What does balance mean as a doing word?
Balance is one of the top 1000 most common verbs in the English language.
verb - inflections: balanced | balancing | balances
bring into balance or equilibrium

examples

: She has to balance work and her domestic duties | balance the two weights

syntax

:

Syntactic formula
Example for the syntactic formula
Verbs with the same syntax
[

Agent

- intentional control] [Verb] [

Patient

]
Bill dried the clothes
Verbs of Change of State: abase, abate, abbreviate, abrade, abridge, accelerate, acetify, acidify, activate, advance, age, agglomerate, air, alkalify, alter, ameliorate, americanize, amplify, anesthetize, anglicize, animate, apostatize, atomize, attenuate, augment, awake, awaken, beautify, bedew, bifurcate, bisect, blacken, blast, bleach, bloody, blunt, blur, bolshevize, botch, brighten, broaden, burn, burst, calcify, capacitate, capsize, caramelize, carbonize, castrate, categorize, catholicize, cauterize, change, char, cheapen, chill, chlorinate, christianize, circumcise, civilize, clean, clear, clog, close, clouded, coagulate, coarsen, collapse, collect, commercialize, compress, condense, constrict, constringe, construct, contract, cool, correct, corrode, corrugate, corrupt, cremate, crimson, crisp, crumble, crystallize, curdle, dampen, darken, de-escalate, deafen, decelerate, decentralize, decrease, deepen, deflate, defrost, degenerate, degrade, dehumidify, dehydrate, demagnetize, demobilize, democratize, depressurize, desalinate, desiccate, destabilize, deteriorate, detonate, devalue, diffract, diffuse, dilate, dilute, dim, diminish, dirty, disintegrate, dislocate, disorganize, disperse, dissipate, dissolve, diversify, divide, domesticate, double, drain, dry, dull, ease, effeminate, emaciate, emasculate, embitter, embrocate, empty, emulsify, energize, enhance, enlarge, equalize, equilibrate, eternalize, europeanize, evaporate, even, expand, explode, fade, famish, fatten, federate, feminize, fertilize, fill, firm, flatten, flood, fossilize, fray, freeze, freshen, frost, fructify, fuse, gasify, gelatinize, gladden, granulate, gray, grow, halt, harden, harmonize, hasten, heal, heat, heighten, humidify, hush, hybridize, hydrogenate, ignite, improve, incinerate, increase, incubate, inflate, intensify, invert, iodize, ionize, kindle, laminate, lengthen, lessen, level, levitate, light, lighten, lignify, liquefy, loop, loose, loosen, macerate, magnetize, magnify, mature, mechanize, mellow, melt, mineralize, mobilize, moderate, modernize, modulate, moisten, motorize, muddy, multiply, mute, narrow, nasalize, nationalize, naturalize, neutralize, nitrify, normalize, objectify, obscure, open, operate, ossify, overturn, oxidize, pale, paralyze, pasteurize, perfect, petrify, polarize, polymerize, pop, popularize, proliferate, propagate, publicize, pulverize, purify, purple, putrefy, quadruple, quicken, quiet, quieten, rarefy, reanimate, redden, regularize, rekindle, reopen, reproduce, resuscitate, reverse, revive, ripen, roughen, rupture, saponify, scorch, sear, secularize, sharpen, short, short-circuit, shorten, shrink, shrivel, shush, shut, sicken, silence, silver, singe, sink, slack, slacken, slim, slow, smooth, soak, sober, soften, solidify, sour, sovietize, sprout, stabilize, standardize, steady, steep, steepen, sterilize, stiffen, stratify, strengthen, submerge, subside, sunburn, sweeten, tame, tan, taper, tauten, tense, thaw, thicken, thin, tighten, tilt, tire, topple, toughen, tousle, tranquilize, treble, triple, ulcerate, unionize, urbanize, vaporize, vary, ventilate, vibrate, vitrify, volatilize, vulcanize, wake, waken, warm, weaken, westernize, wet, whiten, widen, worsen, yellow
[

Agent

- intentional control] [Verb] [

Patient

] [Adjective]
The clothes dried wrinkled
[

Agent

- intentional control] [Verb] [

Patient

] [Adjective] with [

Instrument

]
Tony broke the piggy bank open with a hammer
[

Agent

- intentional control] [Verb] [

Patient

] to / into [Oblique, state]
Tony broke the glass to pieces
[

Agent

- intentional control] [Verb] [

Patient

] to / into [Oblique, state] with [

Instrument

]
Tony broke the glass to pieces with a hammer
[

Agent

- intentional control] [Verb] [

Patient

] with [

Instrument

]
Bill dried the clothes with a hairdryer
[

Instrument

] [Verb] [

Patient

]
The hairdryer dried the clothes
[

Patient

] [Verb]
The clothes dried | The roses bloomed
[

Patient

] [Verb] [Adjective]
Piggy banks break open
[

Patient

] [Verb] [Adjective] with [

Instrument

]
Piggy banks break open with a hammer
[

Patient

] [Verb] [Adverb]
Copper rods bend easily | Cotton clothes dry easily | Crystal vases break easily | Idaho potatoes bake beautifully
[

Patient

] [Verb] to / into [Oblique, state]
Glasses break to pieces
[

Patient

] [Verb] to / into [Oblique, state] with [

Instrument

]
Glasses break to pieces with a rock
there [Verb] [

Locative Preposition

] [

Location

] [

Theme

, indefinite]
There stood on the corner a statue
Verbs of Existence: bend, bow, crouch, dangle, droop, flop, fly, hang, hover, huddle, hunch, jut, kneel, lean, lie, loll, loom, lounge, nestle, open, perch, plop, project, protrude, recline, repose, rest, rise, roost, sag, sit, slope, slouch, slump, sprawl, squat, stand, stoop, straddle, swing, tilt, tower
[

Agent

- being] [Verb] [

Theme

] [

Locative Preposition

] [

Location

]
They stood the statue on the pedestal
[

Theme

- concrete object] [Verb]
John slouched
[

Theme

- concrete object] [Verb] [

Locative Preposition

] [

Location

]
The statue stood on the corner
[

Locative Preposition

] [

Location

] [Verb] [

Theme

]
On the pedestal stood a statue

lexical domain

: Stative - verbs of being, having, spatial relations

synonyms of balance

: equilibrate / equilibrise / equilibrize

antonym of balance

: unbalance

more specific terms

:

compute credits and debits of an account

lexical domain

: Possession - verbs of buying, selling, owning

hold or carry in equilibrium
be in equilibrium
Groups
Balance was an early 1980s Rock / Hard Rock band based out of New York City and fronted by Illinois native, Peppy Castro, formerly of Blues Magoos. Other original members included guitarist Bob Kulick and arranger/keyboardist Doug Katsaros. Following the recording of their self-titled debut album with session musicians, Balance added the rhythm section of drummer Chuck Burgi and bassist Dennis Feldman to the lineup.
Balance is a musical group.

album: "Truth Respect Spirit"

BALANCe is a musical group.

albums: "MOVE YOUR BODY", "GET INTO YOU SUDDENLY", "NOW I'M HERE"

Balance is a musical group.
There are other groups with in their name, like No Balance, Bad Balance, Duo Balance, Neu Balance, New Balance, Lost Balance, Life in Balance, Balance of power, A Balance Between, Balance of Silence, Balance Interruption, Balance and Composure and DJ Friction & Nu Balance.
Business
Balance is a record label.
Music
Films
"Balance" is a German animated film, released in 1989. It was directed and produced by twin brothers Wolfgang and Christoph Lauenstein.
"Balance" is a 1983 Bulgarian drama film directed by Lyudmil Kirkov. It was entered into the 13th Moscow International Film Festival where it won the Silver Prize.

country: Bulgaria
language: Bulgarian Language
genre: Drama
released in (32 years ago)

"Balance" is a 2013 historical documentary short film written and directed by Skyler Thomas.
"balance" is a short film, directed by Debra Sea.
Miscellanea
Balance: In biomechanics, balance is an ability to maintain the line of gravity of a body within the base of support with minimal postural sway. Sway is the horizontal movement of the centre of gravity even when a person is standing still. A certain amount of sway is essential and inevitable due to small perturbations within the body or from external triggers. An increase in sway is not necessarily an indicator of dysfunctional balance so much as it is an indicator of decreased sensorimotor control.
Balance: In game design, balance is the concept and the practice of tuning a game's rules, usually with the goal of preventing any of its component systems from being ineffective or otherwise undesirable when compared to their peers. An unbalanced system represents wasted development resources at the very least, and at worst can undermine the game's entire ruleset by making important roles or tasks impossible to perform.

also known as Game balance

Balance: In the metaphysical or conceptual sense, balance is used to mean a point between two opposite forces that is desirable over purely one state or the other, such as a balance between the metaphysical Law and Chaos — law by itself being overly controlling, chaos being overly unmanageable, balance being the point that minimizes the negatives of both.
Balance was a 1989 television advertisement for the Lexus LS 400, which also introduced the luxury car make Lexus to television audiences. It was created by Team One, a unit of Saatchi & Saatchi. The ad was designed to promote the engineering attributes of the flagship Lexus sedan. The advertisement received several awards and was emulated by later versions.
Balance: A balance puzzle is a mathematical puzzle which challenges the solver to distribute a subset of numbers so that the several sides of a stylized diagram representing a balance scale are equal. The balance puzzle is a classical number puzzle in the World Puzzle Championship. It consists in a mobile or tree structure, with designated positions where the player must hang specified weights, so that everything balances. See examples below.
Balance is a simple but powerful generic TCP proxy with round robin load balancing and failover mechanisms. Its behaviour can be controlled at runtime using a simple command line syntax.
Phrases with
Balance
Phrases starting with the word Balance:
Phrases ending with the word Balance:
View more phrases with the word Balance in thesaurus!
Printed dictionaries and other books with definitions for
Balance
Click on a title to look inside that book (if available):
Unleash Your Fat-Controlling Hormones for Maximum Weight Loss by Scott Isaacs
Hormonal balance means precisely that—having all your hormones balanced. This is because every one of your hormones, in turn, affects all the other hormones. If one hormone is too high or too low, it has downstream effects on your other ...
A Strategy of Action Steps To Elevate Your Business and Life by Chris Vanderzyden
Balance is the result of one's life in harmony with our core beliefs.
First and Second Reviews Under the Extended Arrangement and Request for Rephasing of the Arrangement: Staff Report; Letter of Intent; Memorandum of Economic and Financial Policies; Technical Memorandum of Understanding; Letter of Intent and Memorandum of Understanding on Specific Economic Policy Conditionality (College of Commissioners); Staff Supplement; and Press Release on the Executive Board Discussion. by International Monetary Fund
The exchequer balance is the traditional domestic budgetary aggregate which measures the net surplus or net deficit position of the Exchequer Account. The Exchequer Account is the single bank account of the Central Fund and is held at the ...
The Harm Reduction Guide for Managing Drugs and Alcohol by Patt Denning, Jeannie Little, Adina Glickman
Doing a decisional balance means mulling over the possibilities, the pros and the cons, the possible impact of making a change.
by Heyward, Vivian H., Gibson, Ann
Balance is an especially important component of functional fitness for older adults in terms of preventing falls, performing activities of daily living (ADLs), and maintaining functional independence. In the United States, more than one-third of ...
A New Frontier by Joan Offerman-Zuckerberg
The leadership balance is an inequality, but here the nonstereotypic traits are stronger than the stereotypic traits. The conventional gender stereotypes are also reversed, so that it is the woman who is highly masculine-typed and the man who ...
Stability Workouts for Core Strength and a Sculpted Body by Karon Karter
The ability to balance is a complex. the stabilizing muscles of your trunk.
Since balance is the foundation for all human movement, you'll keep your neuromuscular system functioning at an optimal level, too. • You'll fine-tune your sensory ...
by Kenyon A. Knopf
BALANCE OF TRADE try and the rest of the world. They draw on the analogy of a firm's balance sheet, in which networth provides an "accommodating" entry to balance the difference between assets and liabilities. They hold that a country's ...
by David H. Capie, Paul M. Evans
According to Kenneth Waltz, "if there is any distinctively political theory of international politics, balance of power theory is it."1 While the idea of the balance of power is often taken for granted in writings on security, as Waltz himself notes, it has ...
by Anthony J. Culyer
Balance. Billing. The practice whereby health care providers collect from patients the difference between the fees they have charged and the reimbursement they receive from insurers. In some jurisdictions (for example, Canada) it is prohibited ...
by David E. Marcinko, MBA, CFP, CMP
BALANCE SHEET RESERVE PLAN AVOIDABLE HOSPITAL CONDITIONS: Hospitalizations not needed, if appropriate intervention was provided earlier in the course of care and medical treatment. AVOIDANCE OF RISK: One of four ...
Containing Historical Remarks on the Interests, Connections, Forces, Revenues, Wealth, Credit, Debts, Taxes, Commerce, Manufactures, &c. of the Different States of Europe : Digested Alphabetically : ... Useful to the Gentleman, Merchant, and Farmer
BALANCE of TRADE, to a manufacturing nation, is very clearly of great importance. To know the progress of trade from time to time, and to be able to discover pretty accurately the balance, because, whatever is paid to other countries in bullion ...
by Thomas Cate
Introduction The balance of payments (BOP) summarizes a country's trade of goods, services and financial assets with the rest of the world. It can be understood as an accounting statement. Credit entries reflect inflows of foreign currency in a ...
Online dictionaries and encyclopedias with entries for
Balance
Click on a label to prioritize search results according to that topic:
Usage statistics about
balance
The following statistics are based on the British National Corpus, so they are representative for the British English from the later part of the 20th century, both spoken and written.
Distribution of usage frequency for the most common synonyms of the noun balance:
Comparison of usage frequency between the noun balance and its most common antonym:
Distribution of usage frequency for the most common synonyms of the verb balance:
Comparison of usage frequency between the verb balance and its most common antonym:
Photos about
Balance
Click on an item to view that photo:
If you need related images for an article or a report, you can download stock photos:
More...
Video language resources about
Balance
Click on an item to play that video:
View more videos about ph Balance, Off Balance, The Balance, Balance sheet, Basic Balance, Trial balance, White Balance, Balance of trade, Balance transfer, Strike a balance, Radiative balance, Work-life balance, Symmetrical Balance, and Balance of Probabilities.
See also the pronunciation examples of Balance!
Quotes about
Balance
Balance is so important in our lives. In our busy world, we can give ourselves balance between thinking and feeling. (Yakov Smirnoff)
more quotes about balance...
Scrabble value of B3A1L1A1N1C3E1
The value of this 7-letter word is 11 points. It is included in the first and second editions of the Official Scrabble Players Dictionary.
Couldn't select: Got error 28 from storage engine