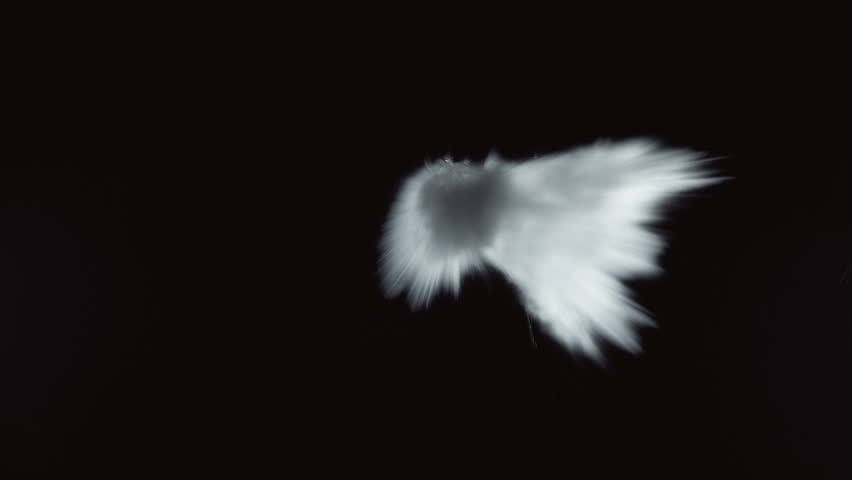 Blast
Blast appears in the following palindromes (phrases that read the same backward as forward):
9.30 ode blast: it's "Albedo 0.39″.
A pain, a blast; ah, that's Albania, Pa!
Wonder-obsesser predicts albinism or female damsels in isles made lame from sin: I blast cider presses; bored now.
View more palindromes!
The following statistics are based on the British National Corpus, so they are representative for the British English.
Distribution of usage frequency for the most common synonyms of the noun blast:
Distribution of usage frequency for the most common synonyms of the verb blast:
The word blast is considered to be an easy one, according to the Dale-Chall word list, which includes 3000 words that all fourth-grade American students should know and understand.
Definition of the noun
blast
What does blast mean as a name of something?
noun - plural: blasts
a very long fly ball
a sudden very loud noise
a strong current of air
an explosion (as of dynamite)
a highly pleasurable or exciting experience

example

: celebrating after the game was a blast

lexical domain

: Natural Events - nouns denoting natural events

synonym of blast

: good time

more generic word

: experience

= an event as apprehended

intense adverse criticism
Alternative definition of the noun
blast
noun
A violent gust of wind.
A forcible stream of air from an orifice, as from a bellows, the mouth, etc. Hence: The continuous blowing to which one charge of ore or metal is subjected in a furnace; as, to melt so many tons of iron at a blast.
An explosion.
A loud, sudden sound.
[figuratively] A good time; an enjoyable moment.
[cytology] An immature or undifferentiated cell (e.g., lymphoblast, myeloblast).
Specialised definition of the noun
blast
Glossary of sports / baseball
a home run (2005. Chambers Sports Factfinder. Chambers Harrap Publishers Ltd)
usage

: slang

synonym

: tater
Glossary of sports / golf
a shot from a sand trap that takes a large amount of sand with it
Definition of the verb
blast
What does blast mean as a doing word?
verb - inflections: blasted | blasting | blasts
make a strident sound

examples

: She tended to blast when speaking into a microphone | Cars blast in the streets | The streets blast with cars

syntax

:

Syntactic formula
Example for the syntactic formula
Verbs with the same syntax
[

Agent

- intentional control] [Verb] [

Patient

]
Bill dried the clothes
Verbs of Change of State: abase, abate, abbreviate, abrade, abridge, accelerate, acetify, acidify, activate, advance, age, agglomerate, air, alkalify, alter, ameliorate, americanize, amplify, anesthetize, anglicize, animate, apostatize, atomize, attenuate, augment, awake, awaken, balance, beautify, bedew, bifurcate, bisect, blacken, bleach, bloody, blunt, blur, bolshevize, botch, brighten, broaden, burn, burst, calcify, capacitate, capsize, caramelize, carbonize, castrate, categorize, catholicize, cauterize, change, char, cheapen, chill, chlorinate, christianize, circumcise, civilize, clean, clear, clog, close, clouded, coagulate, coarsen, collapse, collect, commercialize, compress, condense, constrict, constringe, construct, contract, cool, correct, corrode, corrugate, corrupt, cremate, crimson, crisp, crumble, crystallize, curdle, dampen, darken, de-escalate, deafen, decelerate, decentralize, decrease, deepen, deflate, defrost, degenerate, degrade, dehumidify, dehydrate, demagnetize, demobilize, democratize, depressurize, desalinate, desiccate, destabilize, deteriorate, detonate, devalue, diffract, diffuse, dilate, dilute, dim, diminish, dirty, disintegrate, dislocate, disorganize, disperse, dissipate, dissolve, diversify, divide, domesticate, double, drain, dry, dull, ease, effeminate, emaciate, emasculate, embitter, embrocate, empty, emulsify, energize, enhance, enlarge, equalize, equilibrate, eternalize, europeanize, evaporate, even, expand, explode, fade, famish, fatten, federate, feminize, fertilize, fill, firm, flatten, flood, fossilize, fray, freeze, freshen, frost, fructify, fuse, gasify, gelatinize, gladden, granulate, gray, grow, halt, harden, harmonize, hasten, heal, heat, heighten, humidify, hush, hybridize, hydrogenate, ignite, improve, incinerate, increase, incubate, inflate, intensify, invert, iodize, ionize, kindle, laminate, lengthen, lessen, level, levitate, light, lighten, lignify, liquefy, loop, loose, loosen, macerate, magnetize, magnify, mature, mechanize, mellow, melt, mineralize, mobilize, moderate, modernize, modulate, moisten, motorize, muddy, multiply, mute, narrow, nasalize, nationalize, naturalize, neutralize, nitrify, normalize, objectify, obscure, open, operate, ossify, overturn, oxidize, pale, paralyze, pasteurize, perfect, petrify, polarize, polymerize, pop, popularize, proliferate, propagate, publicize, pulverize, purify, purple, putrefy, quadruple, quicken, quiet, quieten, rarefy, reanimate, redden, regularize, rekindle, reopen, reproduce, resuscitate, reverse, revive, ripen, roughen, rupture, saponify, scorch, sear, secularize, sharpen, short, short-circuit, shorten, shrink, shrivel, shush, shut, sicken, silence, silver, singe, sink, slack, slacken, slim, slow, smooth, soak, sober, soften, solidify, sour, sovietize, sprout, stabilize, standardize, steady, steep, steepen, sterilize, stiffen, stratify, strengthen, submerge, subside, sunburn, sweeten, tame, tan, taper, tauten, tense, thaw, thicken, thin, tighten, tilt, tire, topple, toughen, tousle, tranquilize, treble, triple, ulcerate, unionize, urbanize, vaporize, vary, ventilate, vibrate, vitrify, volatilize, vulcanize, wake, waken, warm, weaken, westernize, wet, whiten, widen, worsen, yellow
[

Agent

- intentional control] [Verb] [

Patient

] [Adjective]
The clothes dried wrinkled
[

Agent

- intentional control] [Verb] [

Patient

] [Adjective] with [

Instrument

]
Tony broke the piggy bank open with a hammer
[

Agent

- intentional control] [Verb] [

Patient

] to / into [Oblique, state]
Tony broke the glass to pieces
[

Agent

- intentional control] [Verb] [

Patient

] to / into [Oblique, state] with [

Instrument

]
Tony broke the glass to pieces with a hammer
[

Agent

- intentional control] [Verb] [

Patient

] with [

Instrument

]
Bill dried the clothes with a hairdryer
[

Instrument

] [Verb] [

Patient

]
The hairdryer dried the clothes
[

Patient

] [Verb]
The clothes dried | The roses bloomed
[

Patient

] [Verb] [Adjective]
Piggy banks break open
[

Patient

] [Verb] [Adjective] with [

Instrument

]
Piggy banks break open with a hammer
[

Patient

] [Verb] [Adverb]
Copper rods bend easily | Cotton clothes dry easily | Crystal vases break easily | Idaho potatoes bake beautifully
[

Patient

] [Verb] to / into [Oblique, state]
Glasses break to pieces
[

Patient

] [Verb] to / into [Oblique, state] with [

Instrument

]
Glasses break to pieces with a rock
there [Verb] [

Theme

] [

Locative Preposition

] [

Location

]
There ticked a grandather clock in the hallway
Verbs of Emission: babble, bang, beat, beep, bellow, blare, blat, boom, bubble, burble, burr, buzz, chatter, chime, chink, chitter, chug, clack, clang, clank, clap, clash, clatter, click, cling, clink, clomp, clump, clunk, crack, crackle, crash, creak, crepitate, crunch, cry, ding, dong, drone, explode, fizz, fizzle, groan, growl, gurgle, hiss, hoot, howl, hum, jangle, jingle, knell, knock, lilt, moan, murmur, patter, peal, ping, pink, pipe, plonk, plop, plunk, pop, purr, putter, rap, rasp, rattle, ring, roar, roll, rumble, rustle, scream, screech, shriek, shrill, sing, sizzle, snap, sough, sound, splash, splutter, sputter, squawk, squeak, squeal, squelch, strike, swish, swoosh, thrum, thud, thump, thunder, thunk, tick, ting, tinkle, toll, toot, tootle, trill, trumpet, twang, ululate, vroom, wail, wheeze, whine, whir, whish, whisper, whistle, whoosh, zing
[

Agent

] [Verb] [

Theme

]
I buzzed the bell
[

Location

] [Verb] with [

Theme

]
The street sang with horns
[

Theme

- inanimate] [Verb]
The door hinges squeaked
[

Theme

- inanimate] [Verb] [Oblique]
The bell chimed the hour
[

Theme

- inanimate] [Verb] [

Locative Preposition

] [

Location

]
Horns beeped in the street
[

Locative Preposition

] [

Location

] [Verb] [

Theme

]
In the hallway ticked a gradfather clock

lexical domain

: Perceptions - verbs of seeing, hearing, feeling

synonym of blast

: blare

more generic terms

: make noise / noise / resound

= emit a noise

hit hard
use explosives on
apply a draft or strong wind to to
create by using explosives
make with or as if with an explosion
fire a shot

example

: the gunman blasted away

lexical domain

: Competition - verbs of fighting, athletic activities

synonym of blast

: shoot

more specific terms

:

criticize harshly or violently
shatter as if by explosion

lexical domain

: Change - verbs of size, temperature change, intensifying, etc.

synonym of blast

: knock down

shrivel or wither or mature imperfectly
Alternative definition of the verb
blast
verb
[intransitive] To make a loud noise.
[transitive] To shatter, as if by an explosion.
[transitive] To open up a hole in, usually by means of a sudden and imprecise method (such as an explosion).
[transitive] To curse; to damn.
[transitive] [context: sci-fi] To shoot, especially with an energy weapon (as opposed to one which fires projectiles).
[soccer] To shoot; kick the ball in hope of scoring a goal.
To return extra salvage to another location.
To criticize or reprimand severely; to verbally discipline or punish.
Specialised definition of the verb
blast
Glossary of sports / golf
to hit a shot from a sand trap that takes a large amount of sand with it
Other definitions of
blast
What does blast also mean?
interjection
Blast it; damn it.
Films
Writings
"Blast" is a book by Diane Hoh.
also known as "Blast (Med Center)"
genres: Fiction, Children's literature
subject: Emergency medicine
Music
Miscellanea
BLAST: In bioinformatics, BLAST for Basic Local Alignment Search Tool is an algorithm for comparing primary biological sequence information, such as the amino-acid sequences of different proteins or the nucleotides of DNA sequences. A BLAST search enables a researcher to compare a query sequence with a library or database of sequences, and identify library sequences that resemble the query sequence above a certain threshold.
Blast a.k.a. Blast! is a Broadway production created by James Mason for Cook Group Incorporated, the director and organization formerly operating the Star of Indiana Drum and Bugle Corps. It was the 2001 Winner of the Tony Award for "Best Special Theatrical Event" and also won the 2001 Emmy Award for "Best Choreography".
Blast was the short-lived literary magazine of the Vorticist movement in Britain. Two editions were published: the first on 2 July 1914 and published with uncharacteristic and shockingly bright pink cover art, referred to by Ezra Pound as the "great MAGENTA cover'd opusculus"; and the second a year later on 15 July 1915. Both editions were written primarily by Wyndham Lewis. The magazine is emblematic of the modern art movement in England, and recognised as a seminal text of pre-war 20th-century modernism. The magazine originally cost 2/6.
BLAST: The Balloon-borne Large Aperture Submillimeter Telescope is a submillimeter telescope that hangs from a high altitude balloon. It has a 2 meter primary mirror that directs light into bolometer arrays operating at 250, 350, and 500 µm. These arrays were developed for the SPIRE instrument on the Herschel Space Observatory. The project is carried out by a multi-university consortium headed by the University of Pennsylvania and which also includes University of Toronto, Brown University, the University of Miami, the University of British Columbia, JPL, INAOE, and Cardiff University. The third flight of BLAST in Antarctica was a scientific success, but much of telescope was destroyed after landing. It has been rebuilt for a flight from Antarctica in the 2010-11 austral summer. This most recent flight of BLAST has a polarimeter to observe the polarized light from star forming cores. The light is polarized due to magnetic fields. It is thought that the magnetic fields inhibit the collapse of the cores. The Herschel Space Observatory does not have a polarimeter.
Blast a.k.a. CD48 antigen also known as B-lymphocyte activation marker or signaling lymphocytic activation molecule 2 is a protein that in humans is encoded by the CD48 gene.
BLAST, like XMODEM, is a communications protocol designed for file transfer over asynchronous communication ports and dial-up modems that achieved some popularity during the 1980s. Reflecting its status as a de facto standard for such transfers, BLAST, along with XMODEM, was briefly under official consideration by ANSI in the mid-80s as part of that organization's ultimately futile attempt to establish a single de jure standard.
Blast a.k.a. Blast! was a British comic published by John Brown Publishing that ran monthly for seven issues from June to November 1991.
Blast is a Moscow-based band formed in late 1990s by Georgian singer/songwriter Nash Tavkhelidze.
Blast: Blast: Proletarian Short Stories was a short-lived literary magazine, published in the Bronx from 1933 to 1934. The magazine was edited by Fred Miller, described by his friend William Carlos Williams as then being "out of employment: a tool designer living precariously over a garage in Brooklyn.

also known as Blast: Proletarian Short Stories

Blast a.k.a. Blast! is a 2000-2001 pre-Broadway US "teaser tour" theater production of the musical revue by by James Mason.
Blast is a 2013 Telly Award winner.

award: - Telly Award for Non-Broadcast Productions Film/Video - Sound/Sound Design - "Your Fight Matters"
official website: www.blastny.com
Phrases with
Blast
Phrases starting with the word Blast:
Phrases ending with the word Blast:
Printed dictionaries and other books with definitions for
Blast
Click on a title to look inside that book (if available):
by United States. Patent Office
A device for cleaning spark plugs, comprising a casing for containing loose abrasive material, blast means entering one side of the casing and communicating with that part of the casing for holding the abrasive material to direct a stream ...
An Introduction by Warren J. Ewens, Gregory R. Grant
BLAST is a procedure that searches for high-scoring local alignments between two sequences and then tests for significance of the scores found via P-values. The P-value calculation takes into consideration, as it must, the lengths of the two ...
by Charles Householder Jr.
The straight blast is a continuous series of rhythmic punches designed to overwhelm and overpower the opponent to the point where...
by B.D. Singh, A.K. Singh
The BLAST is a family of user-friendly sequence similarity search tools for the identification of database sequences homologous to the query or submitted nucleotide or amino acid (protein) sequences. This allows prediction of the functions of ...
Easyread Super Large 20pt Edition by Nigel Saunders
An atomic bomb blast is an uncontrolled nuclear 20. NUCLEAR POWER GOOD THINGS PROBLEMS No pollution or greenhouse gases created Core produces radiation and radioactive wastes Small amount of fuel ...
Or, A Complete System of Modern Husbandry; with the Methods of Planting, and the Management of Live Stock by R. W. Dickson
The blast is an affeótion of vegetables that proceeds from lightning, or the intense adion of the sun, when the plants are in a state of confiderable aptitude for the action of stimuli. It is the most common in hot climates; but Dr. Darwin, from having ...
by D. Tharreau
Introduction Rice blast is the most damaging disease in rice growing areas throughout the world.
by U.S. Department of Defense
blast effect — Destruction of or damage to structures and personnel by the force of an explosion on or above the surface of the ground. Blast effect may be contrasted with the cratering and ground-shock effects of a ...
by George Dodd
Hot Blast. The air driven into an iron-smelting furnace by the blowing machine ( see BLAST) has a tendency, in the first instance, to cool the contents of the furnace by its cold current; and this suggested to Mr. Neilson the probability that it would ...
An International Encyclopedia from 5000 B.C. to the 21st Century by Diagram Group
radiation, blast, and nuclear radiation. Thermal radiation vaporizes and burns whatever it meets. Blast creates pressure waves and high ...
Online dictionaries and encyclopedias with entries for
Blast
Click on a label to prioritize search results according to that topic:
Photos about
Blast
Click on an item to view that photo:
View more pictures about Rock Blast.
If you need related images for an article or a report, you can download stock photos:
More...
Video language resources about
Blast
Click on an item to play that video:
View more videos about Blast Off, Hot blast, Blast beat, Blast Cell, Bomb Blast, Full Blast, Muzzle blast, Blast furnace, Damn and Blast, and Blast From The Past.
See also the pronunciation examples of Blast!
Quotes about
Blast
london so quiet
after the blast
when, where, who next?
the real blast that unsettles
us all (John Tiong Chunghoo)
more quotes about blast...
Scrabble value of B3L1A1S1T1
The value of this 5-letter word is 7 points. It is included in the first and second editions of the Official Scrabble Players Dictionary.
Anagrams of
B
L
A
S
T
What do you get if you rearrange the letters?
See also the blanagrams of Blast!
Share this page
Next...
Go to the usage examples of Blast to see it in context!