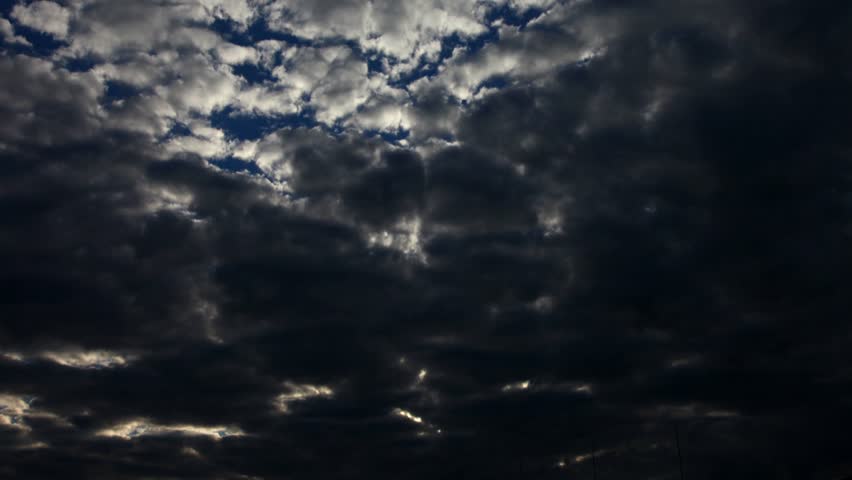 Brighten
Definition of the verb
brighten
What does brighten mean as a doing word?
verb - inflections: brightened | brightening | brightens
make more cheerful through the use of color

example

: The paint will brighten the room

syntax

:

Syntactic formula
Example for the syntactic formula
[

Agent

- intentional control] [Verb] [

Patient

]
Bill dried the clothes
[

Agent

- intentional control] [Verb] [

Patient

] [Adjective]
The clothes dried wrinkled
[

Agent

- intentional control] [Verb] [

Patient

] [Adjective] with [

Instrument

]
Tony broke the piggy bank open with a hammer
[

Agent

- intentional control] [Verb] [

Patient

] to / into [Oblique, state]
Tony broke the glass to pieces
[

Agent

- intentional control] [Verb] [

Patient

] to / into [Oblique, state] with [

Instrument

]
Tony broke the glass to pieces with a hammer
[

Agent

- intentional control] [Verb] [

Patient

] with [

Instrument

]
Bill dried the clothes with a hairdryer
[

Instrument

] [Verb] [

Patient

]
The hairdryer dried the clothes
[

Patient

] [Verb]
The clothes dried | The roses bloomed
[

Patient

] [Verb] [Adjective]
Piggy banks break open
[

Patient

] [Verb] [Adjective] with [

Instrument

]
Piggy banks break open with a hammer
[

Patient

] [Verb] [Adverb]
Copper rods bend easily | Cotton clothes dry easily | Crystal vases break easily | Idaho potatoes bake beautifully
[

Patient

] [Verb] to / into [Oblique, state]
Glasses break to pieces
[

Patient

] [Verb] to / into [Oblique, state] with [

Instrument

]
Glasses break to pieces with a rock

Verbs of Change of State (with the same syntax): abase, abate, abbreviate, abrade, abridge, accelerate, acetify, acidify, activate, advance, age, agglomerate, air, alkalify, alter, ameliorate, americanize, amplify, anesthetize, anglicize, animate, apostatize, atomize, attenuate, augment, awake, awaken, balance, beautify, bedew, bifurcate, bisect, blacken, blast, bleach, bloody, blunt, blur, bolshevize, botch, broaden, burn, burst, calcify, capacitate, capsize, caramelize, carbonize, castrate, categorize, catholicize, cauterize, change, char, cheapen, chill, chlorinate, christianize, circumcise, civilize, clean, clear, clog, close, clouded, coagulate, coarsen, collapse, collect, commercialize, compress, condense, constrict, constringe, construct, contract, cool, correct, corrode, corrugate, corrupt, cremate, crimson, crisp, crumble, crystallize, curdle, dampen, darken, de-escalate, deafen, decelerate, decentralize, decrease, deepen, deflate, defrost, degenerate, degrade, dehumidify, dehydrate, demagnetize, demobilize, democratize, depressurize, desalinate, desiccate, destabilize, deteriorate, detonate, devalue, diffract, diffuse, dilate, dilute, dim, diminish, dirty, disintegrate, dislocate, disorganize, disperse, dissipate, dissolve, diversify, divide, domesticate, double, drain, dry, dull, ease, effeminate, emaciate, emasculate, embitter, embrocate, empty, emulsify, energize, enhance, enlarge, equalize, equilibrate, eternalize, europeanize, evaporate, even, expand, explode, fade, famish, fatten, federate, feminize, fertilize, fill, firm, flatten, flood, fossilize, fray, freeze, freshen, frost, fructify, fuse, gasify, gelatinize, gladden, granulate, gray, grow, halt, harden, harmonize, hasten, heal, heat, heighten, humidify, hush, hybridize, hydrogenate, ignite, improve, incinerate, increase, incubate, inflate, intensify, invert, iodize, ionize, kindle, laminate, lengthen, lessen, level, levitate, light, lighten, lignify, liquefy, loop, loose, loosen, macerate, magnetize, magnify, mature, mechanize, mellow, melt, mineralize, mobilize, moderate, modernize, modulate, moisten, motorize, muddy, multiply, mute, narrow, nasalize, nationalize, naturalize, neutralize, nitrify, normalize, objectify, obscure, open, operate, ossify, overturn, oxidize, pale, paralyze, pasteurize, perfect, petrify, polarize, polymerize, pop, popularize, proliferate, propagate, publicize, pulverize, purify, purple, putrefy, quadruple, quicken, quiet, quieten, rarefy, reanimate, redden, regularize, rekindle, reopen, reproduce, resuscitate, reverse, revive, ripen, roughen, rupture, saponify, scorch, sear, secularize, sharpen, short, short-circuit, shorten, shrink, shrivel, shush, shut, sicken, silence, silver, singe, sink, slack, slacken, slim, slow, smooth, soak, sober, soften, solidify, sour, sovietize, sprout, stabilize, standardize, steady, steep, steepen, sterilize, stiffen, stratify, strengthen, submerge, subside, sunburn, sweeten, tame, tan, taper, tauten, tense, thaw, thicken, thin, tighten, tilt, tire, topple, toughen, tousle, tranquilize, treble, triple, ulcerate, unionize, urbanize, vaporize, vary, ventilate, vibrate, vitrify, volatilize, vulcanize, wake, waken, warm, weaken, westernize, wet, whiten, widen, worsen, yellow.

lexical domain

: Change - verbs of size, temperature change, intensifying, etc.

synonyms of brighten

: lighten / lighten up

antonym of brighten

: darken

become clear
Alternative definition of the verb
brighten
verb
[transitive] To make bright or brighter in color
[transitive] To add luster or splendor to
[transitive] [figuratively] To make more cheerful and pleasant; to enliven
[intransitive] To grow bright, or more bright in color; to clear up
[intransitive] To become brighter or more cheerful in mood
Group
Brighten is a pop rock band from Chico, California, consisting of brothers Justin and Jimmy Richards, and Alex Draper. The band has recently been on tour with This Providence, Cute Is What We Aim For, Eisley, and All Time Low. In 2007, their debut album, King vs. Queen, was released on Carbon Copy Media, without the band's full knowledge.
Printed dictionaries and other books with definitions for
Brighten
Click on a title to look inside that book (if available):
by Sharon B. Buchbinder, Nancy H. Shanks
BRIGHTEN is a patient-centered assessment and treatment program that relies on a "virtual" team communication and treatment planning. The virtual process was based on the Virtual Integrated Practice (VIP) model, which addresses the ...
* To BRIGHTEN.
by J.F. Stimson, Donald Stanley Marshall
To brighten, commence to clear; as the sky on a rainy day when a rift appears in the clouds, showing a patch of clear or lighter sky. | ma.rake.rake To be -dazzled, -blinded; as by strong Sunlight. ANA To be -cleared, -open, -bare; as land. Bare ...
by Samuel Johnson
To brighten 's to adorn.
One Main Object of which Is, to Establish a Plain and Permanent Standard of Pronunciation, to which is Prefixed a Prosodial Grammar by Thomas Sheridan
To enlighten, to illuminate; to brighten, to adorn. To ILLUMINE, sl-lu'-mln. v.a. To enlighten, to supply with light; ta decorate, to adorn. To ILLUMINATE, il-lu'-m£-nate. v. a. To enlighten, to supply ...
Online dictionaries and encyclopedias with entries for
Brighten
Click on a label to prioritize search results according to that topic:
Usage statistics about
brighten
The following statistics are based on the British National Corpus, so they are representative for the British English from the later part of the 20th century, both spoken and written.
Distribution of usage frequency for the most common synonyms of the verb brighten:
Comparison of usage frequency between the verb brighten and its most common antonym:
Photos about
Brighten
Click on an item to view that photo:
View more pictures about Brighten Up.
If you need related images for an article or a report, you can download stock photos:
More...
Video language resources about
Brighten
Click on an item to play that video:
See also the pronunciation examples of Brighten!
Quotes about
Brighten
There are moments of life that we never forget, which brighten and brighten as time steals away. (James Gates Percival)
more quotes about brighten...
Scrabble value of B3R1I1G2H4T1E1N1
The value of this 8-letter word is 14 points. It is included in the first and second editions of the Official Scrabble Players Dictionary.
Anagrams of
B
R
I
G
H
T
E
N
What do you get if you rearrange the letters?
See also the blanagrams of Brighten!
Share this page
Next...
Go to the usage examples of Brighten to see it in context!