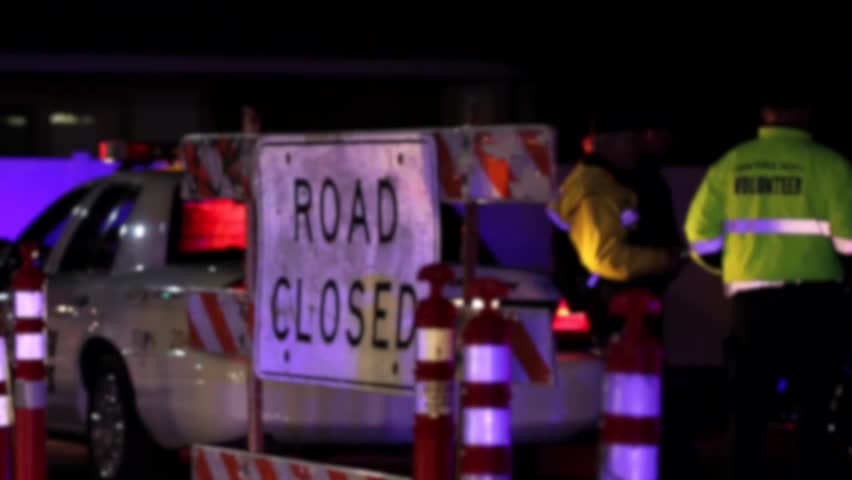 Close Off
Definition of the verb
close off
What does close off mean as a doing phrase?
verb
stem the flow of
isolate or separate
block off the passage through

syntax

:

Syntactic formula
Example for the syntactic formula
Verbs with the same syntax
[

Agent

- being] [Verb] [

Patient

]
Jennifer craned her neck
Verbs Involving the Body: arch, bare, bat, beat, blow, clench, click, close, cock, crane, crook, cross, drum, flap, flash, flex, flick, flutter, fold, gnash, grind, hang, hunch, kick, knit, open, pucker, purse, raise, roll, rub, shake, show, shuffle, smack, snap, stamp, stretch, toss, turn, twiddle, twitch, wag, waggle, wiggle, wring, wrinkle
[

Agent

- being] [Verb] [

Patient

] at [

Cause

]
Jennifer rolled her eyes at his behavior
[

Agent

- being] [Verb] [

Patient

] at / to / towards / for [

Recipient

]
Jennifer wagged her finger at the naughty child
[

Agent

- intentional control] [Verb] [

Patient

]
Bill dried the clothes
Verbs of Change of State: abase, abate, abbreviate, abrade, abridge, accelerate, acetify, acidify, activate, advance, age, agglomerate, air, alkalify, alter, ameliorate, americanize, amplify, anesthetize, anglicize, animate, apostatize, atomize, attenuate, augment, awake, awaken, balance, beautify, bedew, bifurcate, bisect, blacken, blast, bleach, bloody, blunt, blur, bolshevize, botch, brighten, broaden, burn, burst, calcify, capacitate, capsize, caramelize, carbonize, castrate, categorize, catholicize, cauterize, change, char, cheapen, chill, chlorinate, christianize, circumcise, civilize, clean, clear, clog, close, clouded, coagulate, coarsen, collapse, collect, commercialize, compress, condense, constrict, constringe, construct, contract, cool, correct, corrode, corrugate, corrupt, cremate, crimson, crisp, crumble, crystallize, curdle, dampen, darken, de-escalate, deafen, decelerate, decentralize, decrease, deepen, deflate, defrost, degenerate, degrade, dehumidify, dehydrate, demagnetize, demobilize, democratize, depressurize, desalinate, desiccate, destabilize, deteriorate, detonate, devalue, diffract, diffuse, dilate, dilute, dim, diminish, dirty, disintegrate, dislocate, disorganize, disperse, dissipate, dissolve, diversify, divide, domesticate, double, drain, dry, dull, ease, effeminate, emaciate, emasculate, embitter, embrocate, empty, emulsify, energize, enhance, enlarge, equalize, equilibrate, eternalize, europeanize, evaporate, even, expand, explode, fade, famish, fatten, federate, feminize, fertilize, fill, firm, flatten, flood, fossilize, fray, freeze, freshen, frost, fructify, fuse, gasify, gelatinize, gladden, granulate, gray, grow, halt, harden, harmonize, hasten, heal, heat, heighten, humidify, hush, hybridize, hydrogenate, ignite, improve, incinerate, increase, incubate, inflate, intensify, invert, iodize, ionize, kindle, laminate, lengthen, lessen, level, levitate, light, lighten, lignify, liquefy, loop, loose, loosen, macerate, magnetize, magnify, mature, mechanize, mellow, melt, mineralize, mobilize, moderate, modernize, modulate, moisten, motorize, muddy, multiply, mute, narrow, nasalize, nationalize, naturalize, neutralize, nitrify, normalize, objectify, obscure, open, operate, ossify, overturn, oxidize, pale, paralyze, pasteurize, perfect, petrify, polarize, polymerize, pop, popularize, proliferate, propagate, publicize, pulverize, purify, purple, putrefy, quadruple, quicken, quiet, quieten, rarefy, reanimate, redden, regularize, rekindle, reopen, reproduce, resuscitate, reverse, revive, ripen, roughen, rupture, saponify, scorch, sear, secularize, sharpen, short, short-circuit, shorten, shrink, shrivel, shush, shut, sicken, silence, silver, singe, sink, slack, slacken, slim, slow, smooth, soak, sober, soften, solidify, sour, sovietize, sprout, stabilize, standardize, steady, steep, steepen, sterilize, stiffen, stratify, strengthen, submerge, subside, sunburn, sweeten, tame, tan, taper, tauten, tense, thaw, thicken, thin, tighten, tilt, tire, topple, toughen, tousle, tranquilize, treble, triple, ulcerate, unionize, urbanize, vaporize, vary, ventilate, vibrate, vitrify, volatilize, vulcanize, wake, waken, warm, weaken, westernize, wet, whiten, widen, worsen, yellow
[

Agent

- intentional control] [Verb] [

Patient

] [Adjective]
The clothes dried wrinkled
[

Agent

- intentional control] [Verb] [

Patient

] [Adjective] with [

Instrument

]
Tony broke the piggy bank open with a hammer
[

Agent

- intentional control] [Verb] [

Patient

] to / into [Oblique, state]
Tony broke the glass to pieces
[

Agent

- intentional control] [Verb] [

Patient

] to / into [Oblique, state] with [

Instrument

]
Tony broke the glass to pieces with a hammer
[

Agent

- intentional control] [Verb] [

Patient

] with [

Instrument

]
Bill dried the clothes with a hairdryer
[

Instrument

] [Verb] [

Patient

]
The hairdryer dried the clothes
[

Patient

] [Verb]
The clothes dried | The roses bloomed
[

Patient

] [Verb] [Adjective]
Piggy banks break open
[

Patient

] [Verb] [Adjective] with [

Instrument

]
Piggy banks break open with a hammer
[

Patient

] [Verb] [Adverb]
Copper rods bend easily | Cotton clothes dry easily | Crystal vases break easily | Idaho potatoes bake beautifully
[

Patient

] [Verb] to / into [Oblique, state]
Glasses break to pieces
[

Patient

] [Verb] to / into [Oblique, state] with [

Instrument

]
Glasses break to pieces with a rock

lexical domain

: Contact - verbs of touching, hitting, tying, digging
Alternative definition of the verb
close off
verb
To seal or block the entrance to a road, an area, or a building so that people cannot enter.
Printed dictionaries and other books with definitions for
Close Off
Click on a title to look inside that book (if available):
by Martin Manser
close off (transitive, adverb) stop or prevent people from ...
by Isaac Livingstone Asamoah
Close off: To separate a road, room etc from the area around it so that people cannot go there or use it: E.g. The roads into the docks were closed off by iron gates.
by Michael Fortescue
C: ejpe- "cover, close off [ ejpecyen cover, stopper', ajpe-jo (S.th.) closed off', ajpete (it is) closed off; and Skor. has ajpe-n 'dam', loc. ajpe-nw-ek] Ke [inuu-ajpat- close window'; Asin. also ...
by Haruo Aoki
qiPtiwe- qu' VS close friends, cohabitant, mate, si-kstiwa- sikis N close off (e.g., building), wepe-kilksc kiliki VC close to, very, kum stp close to each other, paqqatat peH stp close (near), be, qatati VC closed (of eyes), qepsnin qeps VC closed, ...
by Christine Ammer
Close off, isolate, as in Loners shut themselves off from the community. [First half of 1800s] shut one's eyes to ➧ See close one's eyes to.
by Jonathan Law
closing entries Final entries made at the end of an * accounting period to close off the income and expense ledgers to the *profit and loss account. closingrate method (netinvestment method) A method of restating the ...
by Robert Kemp Philp
the neck close off to the back, taking care to leave the crop-skin long enough to turn over the back ; remove the crop, and loosen the liver and gut at the throat end with the middle finger. Cut off the vent, remove the gut, pull out the gizzard, ...
by Barbara Kipfer
near close call: near miss close connection: liaison close friendship: intimacy close meeting or session: adjourn close observer: eyewitness close of play, poem or speech at: epilogue close of speech, formal summary as: peroration close off: ...
Online dictionaries and encyclopedias with entries for
Close Off
Click on a label to prioritize search results according to that topic:
Photos about
Close Off
Click on an item to view that photo:
Borthwick's Close off the Royal Mile
in Edinburgh, Scotland
History:
Dates back to 1450 and is known to have housed the residences of Lord Borthwick (Castle near Middleton) and Lord Napier of Merchiston.
Photo credit: tibbygirl
If you need related images for an article or a report, you can download stock photos:
More...
Video language resources about
Close Off
Click on an item to play that video:
See also the pronunciation examples of Close Off!
Share this page
Next...
Go to the usage examples of Close Off to see it in context!