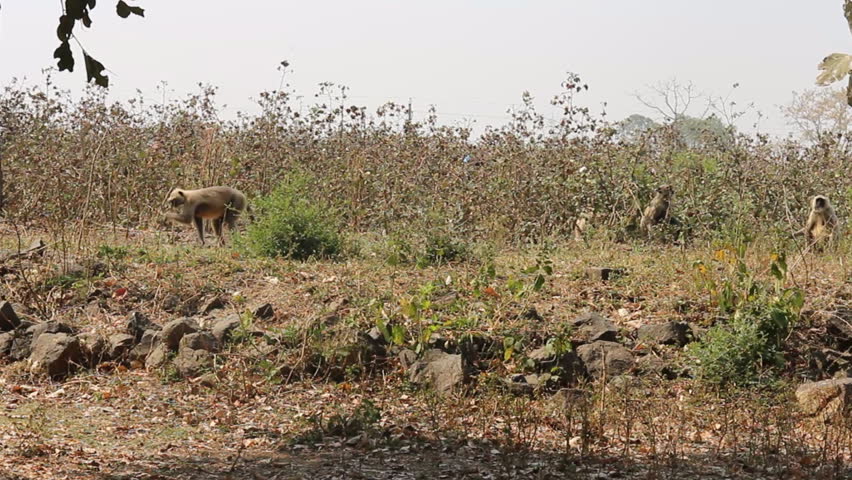 Devastate
Video footage: Monkeys Langur devastate fields of Indian farmers 1. Methods of combating agricultural pests Panic, position of tail shows alarm. Kerala
Play/pause
Buy footage
Find more
Definition of the verb
devastate
What does devastate mean as a doing word?
verb - inflections: devastated | devastating | devastates
cause extensive destruction or ruin utterly

syntax

:

Syntactic formula
Example for the syntactic formula
[

Agent

- intentional control] [Verb] [

Patient

]
The Romans destroyed the city
[

Agent

- intentional control] [Verb] [

Patient

] with [

Instrument

]
The builders destroyed the warehouse with explosives
[

Instrument

- concrete object] [Verb] [

Patient

]
The explosives destroyed the warehouse

Destroy Verbs (with the same syntax): annihilate, blitz, damage, decimate, demolish, desecrate, destroy, disfigure, efface, exterminate, extirpate, level, maim, mutilate, obliterate, ravage, raze, ruin, shatter, undo, unmake, vaporize, waste, wreck.

lexical domain

: Change - verbs of size, temperature change, intensifying, etc.

synonyms of devastate

: desolate / lay waste to / ravage / scourge / waste

more specific word

: ruin

= reduce to ruins

overwhelm or overpower

examples

: He was devastated by his grief when his son died | The bad news will devastate him

syntax

:

Syntactic formula
Example for the syntactic formula
[

Cause

] [Verb]
The clown amused
[

Cause

] [Verb] [

Experiencer

]
The clown amused the children
[

Cause

] [Verb] [

Experiencer

] [Adjective]
That movie bored me silly
[

Cause

] [Verb] [

Experiencer

] with [Oblique]
The clown amused the children with his antics
[

Cause

, genitive]'s [Oblique] [Verb] [

Experiencer

]
The clown's antics amused the children
[

Experiencer

- being] [Verb] [Adverb]
Little children amuse easily

Verbs of Psychological State (with the same syntax): abash, affect, afflict, affront, aggravate, aggrieve, agitate, agonize, alarm, alienate, amaze, amuse, anger, annoy, antagonize, appall, appease, arouse, assuage, astonish, astound, awe, baffle, befuddle, beguile, bewilder, bewitch, boggle, bore, bother, bug, calm, captivate, chagrin, charm, cheer, chill, comfort, concern, confound, confuse, console, content, convince, cow, crush, cut, daunt, daze, dazzle, deject, delight, demolish, demoralize, depress, disappoint, disarm, discombobulate, discomfit, discompose, disconcert, discourage, disgrace, disgruntle, disgust, dishearten, disillusion, dismay, dispirit, displease, disquiet, dissatisfy, distract, distress, disturb, divert, dumbfound, elate, electrify, embarrass, embolden, enchant, encourage, enervate, engage, engross, enlighten, enliven, enrage, enrapture, entertain, enthrall, enthuse, entice, entrance, exasperate, excite, exhaust, exhilarate, fascinate, fatigue, faze, flabbergast, flatter, floor, fluster, frighten, frustrate, gall, galvanize, gladden, gratify, grieve, harass, harm, haunt, hearten, horrify, humble, humiliate, hurt, hypnotize, impair, impress, incense, inflame, infuriate, inspire, insult, interest, intimidate, intoxicate, intrigue, invigorate, irk, irritate, jade, jar, jollify, jolt, lull, madden, menace, mesmerize, miff, molest, mollify, mortify, move, muddle, mystify, nauseate, nettle, numb, obsess, occupy, offend, outrage, overawe, overwhelm, pacify, pain, peeve, perplex, perturb, pester, pique, placate, plague, please, preoccupy, provoke, puzzle, quench, rankle, ravish, reassure, recharge, refresh, rejuvenate, relax, relieve, repel, repulse, revitalize, revolt, rile, roil, ruffle, sadden, satiate, satisfy, scandalize, scare, shake, shame, shock, sicken, sober, solace, soothe, spellbind, spook, stagger, startle, stimulate, sting, stir, strike, stump, stun, stupefy, surprise, tantalize, taunt, tease, tempt, terrify, terrorize, threaten, thrill, throw, tickle, tire, titillate, torment, torture, touch, transfix, transport, trouble, try, unnerve, unsettle, uplift, upset, vex, weary, worry, wound, wow.

lexical domain

: Change - verbs of size, temperature change, intensifying, etc.
Alternative definition of the verb
devastate
verb
To ruin many or all things over a large area, such as most or all buildings of a city, or cities of a region, or trees of a forest.
To destroy a whole collection of related ideas, beliefs, and strongly held opinions.
To break beyond recovery or repair so that the only options are abandonment or the clearing away of useless remains (if any) and starting over.
Music
"Devastate" is a musical album of Decaying.
released on (4 years ago)
Printed dictionaries and other books with definitions for
Devastate
Click on a title to look inside that book (if available):
by George Crabb A.M.
Devastate means literally to lay waste, and refers not merelv to the carrying away of valuables, but to the utter destruction of everything. We may speak of a city devastated by fire, or a country devastated by storm — so that the word has a wider ...
by Martin Manser
ravage, rob, plunder, loot, pillage, devastate, lay waste, strip, denude ant. rehabilitate despondent adj. dejected, depressed, miserable, downhearted, downcast, sad, melancholy ant. happy, cheerful, glad despot n. tyrant, ...
by William D. Mounce
DEVASTATE. Old Testament Verb: (šdad), GK 8720 (S 7703), 59x. šdad generally means "to destroy, devastate." See destroy.
by Harold Pashler
that a flood will devastate Manhattan sometime this century) is sometimes judged less probable than a conjunction that includes that event (e.g., that global warming will cause glaciers ...
by S. Fallows
Waste, spoil, sack, plunder, pillage, ravage, devastate, depopulate. Anr. People, colonize, plant, develop, fertilize, cultivate, enrich, enliven. Desolation. [ See Dnsomra]. Despair. n. Srn. Hopelessness, despondency, desperation. An'r.
Romanized by Thomas Grahame Bailey
devastate, icirän k., ujärnä (int ujjarnä) : see destroy, waste, desert (1). de vi-ce, ...
by David Booth
It was also written devastare, from which we have Devastation, the action of laying Waste, and also To Devastate, which is synonymous with ' To lay Waste ;' the word lay being in this case equivalent to the Latin preposition de; as if we should ...
by Walter W. Skeat, Walter William Skeat
Devastate. (L.) From. pp. of. L.
by Elizabeth Jewell
SYNONYM STUDY: ravage DESPOIL, DEVASTATE, PILLAGE, PLUNDER, SACK, WASTE. Ravage, pillage, sack, and plunder are all verbs associated with the actions of a conquering army during wartime. Ravage implies violent destruction, ...
Online dictionaries and encyclopedias with entries for
Devastate
Click on a label to prioritize search results according to that topic:
Usage statistics about
devastate
The following statistics are based on the British National Corpus, so they are representative for the British English from the later part of the 20th century, both spoken and written.
Distribution of usage frequency for the most common synonyms of the verb devastate:
Photo about
Devastate
Burma: Flash floods devastate communities
Photo credit: EU Civil Protection and Humanitarian Aid Operation
Video language resources about
Devastate
Click on an item to play that video:
See also the pronunciation examples of Devastate!
Quotes about
Devastate
The more worrying feature of the new global corporate structures is their capacity to devastate national labour markets by transferring their operations to cheaper locations overseas. (Fredric Jameson)
more quotes about devastate...
Scrabble value of D2E1V4A1S1T1A1T1E1
The value of this 9-letter word is 13 points. It is included in the first and second editions of the Official Scrabble Players Dictionary.
Couldn't select: Got error 28 from storage engine