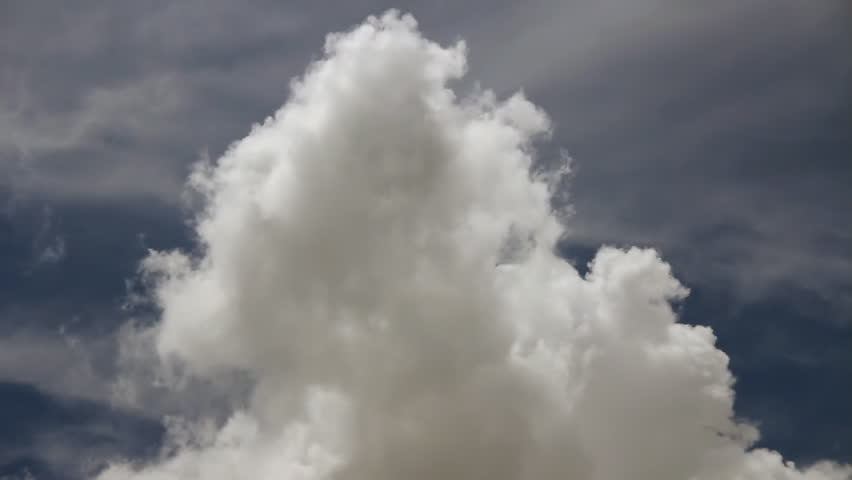 Dissipate
Definition of the verb
dissipate
What does dissipate mean as a doing word?
verb - inflections: dissipated | dissipating | dissipates
to cause to separate and go in different directions

syntax

:

Syntactic formula
Example for the syntactic formula
[

Agent

- intentional control] [Verb] [

Patient

]
Bill dried the clothes
[

Agent

- intentional control] [Verb] [

Patient

] [Adjective]
The clothes dried wrinkled
[

Agent

- intentional control] [Verb] [

Patient

] [Adjective] with [

Instrument

]
Tony broke the piggy bank open with a hammer
[

Agent

- intentional control] [Verb] [

Patient

] to / into [Oblique, state]
Tony broke the glass to pieces
[

Agent

- intentional control] [Verb] [

Patient

] to / into [Oblique, state] with [

Instrument

]
Tony broke the glass to pieces with a hammer
[

Agent

- intentional control] [Verb] [

Patient

] with [

Instrument

]
Bill dried the clothes with a hairdryer
[

Instrument

] [Verb] [

Patient

]
The hairdryer dried the clothes
[

Patient

] [Verb]
The clothes dried | The roses bloomed
[

Patient

] [Verb] [Adjective]
Piggy banks break open
[

Patient

] [Verb] [Adjective] with [

Instrument

]
Piggy banks break open with a hammer
[

Patient

] [Verb] [Adverb]
Copper rods bend easily | Cotton clothes dry easily | Crystal vases break easily | Idaho potatoes bake beautifully
[

Patient

] [Verb] to / into [Oblique, state]
Glasses break to pieces
[

Patient

] [Verb] to / into [Oblique, state] with [

Instrument

]
Glasses break to pieces with a rock

Verbs of Change of State (with the same syntax): abase, abate, abbreviate, abrade, abridge, accelerate, acetify, acidify, activate, advance, age, agglomerate, air, alkalify, alter, ameliorate, americanize, amplify, anesthetize, anglicize, animate, apostatize, atomize, attenuate, augment, awake, awaken, balance, beautify, bedew, bifurcate, bisect, blacken, blast, bleach, bloody, blunt, blur, bolshevize, botch, brighten, broaden, burn, burst, calcify, capacitate, capsize, caramelize, carbonize, castrate, categorize, catholicize, cauterize, change, char, cheapen, chill, chlorinate, christianize, circumcise, civilize, clean, clear, clog, close, clouded, coagulate, coarsen, collapse, collect, commercialize, compress, condense, constrict, constringe, construct, contract, cool, correct, corrode, corrugate, corrupt, cremate, crimson, crisp, crumble, crystallize, curdle, dampen, darken, de-escalate, deafen, decelerate, decentralize, decrease, deepen, deflate, defrost, degenerate, degrade, dehumidify, dehydrate, demagnetize, demobilize, democratize, depressurize, desalinate, desiccate, destabilize, deteriorate, detonate, devalue, diffract, diffuse, dilate, dilute, dim, diminish, dirty, disintegrate, dislocate, disorganize, disperse, dissolve, diversify, divide, domesticate, double, drain, dry, dull, ease, effeminate, emaciate, emasculate, embitter, embrocate, empty, emulsify, energize, enhance, enlarge, equalize, equilibrate, eternalize, europeanize, evaporate, even, expand, explode, fade, famish, fatten, federate, feminize, fertilize, fill, firm, flatten, flood, fossilize, fray, freeze, freshen, frost, fructify, fuse, gasify, gelatinize, gladden, granulate, gray, grow, halt, harden, harmonize, hasten, heal, heat, heighten, humidify, hush, hybridize, hydrogenate, ignite, improve, incinerate, increase, incubate, inflate, intensify, invert, iodize, ionize, kindle, laminate, lengthen, lessen, level, levitate, light, lighten, lignify, liquefy, loop, loose, loosen, macerate, magnetize, magnify, mature, mechanize, mellow, melt, mineralize, mobilize, moderate, modernize, modulate, moisten, motorize, muddy, multiply, mute, narrow, nasalize, nationalize, naturalize, neutralize, nitrify, normalize, objectify, obscure, open, operate, ossify, overturn, oxidize, pale, paralyze, pasteurize, perfect, petrify, polarize, polymerize, pop, popularize, proliferate, propagate, publicize, pulverize, purify, purple, putrefy, quadruple, quicken, quiet, quieten, rarefy, reanimate, redden, regularize, rekindle, reopen, reproduce, resuscitate, reverse, revive, ripen, roughen, rupture, saponify, scorch, sear, secularize, sharpen, short, short-circuit, shorten, shrink, shrivel, shush, shut, sicken, silence, silver, singe, sink, slack, slacken, slim, slow, smooth, soak, sober, soften, solidify, sour, sovietize, sprout, stabilize, standardize, steady, steep, steepen, sterilize, stiffen, stratify, strengthen, submerge, subside, sunburn, sweeten, tame, tan, taper, tauten, tense, thaw, thicken, thin, tighten, tilt, tire, topple, toughen, tousle, tranquilize, treble, triple, ulcerate, unionize, urbanize, vaporize, vary, ventilate, vibrate, vitrify, volatilize, vulcanize, wake, waken, warm, weaken, westernize, wet, whiten, widen, worsen, yellow.

lexical domain

: Motions - verbs of walking, flying, swimming

more specific word

: disband

= cause to break up or cease to function

move away from each other
spend frivolously and unwisely
live a life of pleasure, especially with respect to alcoholic consumption
Alternative definition of the verb
dissipate
verb
To drive away, disperse.
To use up or waste.
To vanish by dispersion.
Definition of the verb
dissipate

for high school students
to disappear, cause to disappear
example

: The sun finally came out and dissipated the haze.
to waste
example

: She dissipated her fortune on a series of bad investments.
The verb dissipate is considered to be a word that all college-aspiring students should know and understand, so it frequently appears on the SAT, ACT and other college admissions tests.
Group
Dissipate is a musical group.
Music
"Dissipate" is a musical album of Dissipate.
released on (9 years ago)
Printed dictionaries and other books with definitions for
Dissipate
Click on a title to look inside that book (if available):
by Andrew Livesey
Nomenclature Dissipate is a complicated word for dispelling, getting rid of, or spreading about. The heat from the brake pads and discs is dissipated into the atmosphere so that it does not build up and allow the brakes to get hot. The amount of ...
by Peterson's
DISSIPATE means to drive away or disperse, which is the opposite of accumulate . The correct answer is (B). PROFANE means irreverence or contempt, which is the opposite of sacred. The correct answer is (D). OBLIQUE means having a ...
by Gabriella Airenti, Marco Cruciani, Alessio Plebe
For example, dissipate is a polysemic general language verb, which is often found in scientific discourse. When it is used transitively in the sense of one entity dissipating another entity, it has two arguments. The first argument has the semantic ...
by John Oswald
"dissipate, v. dis'sipating, a. undis'sipated ...
2,856 Words You Must Know by Mark Phillips
disperse–dissipate. disperse (di-SPÛRS) vb. This word can mean "to drive off into various directions; scatter" (as in after the concert, the crowd dispersed), or " to vanish; disappear; break up and scatter out of sight" (as in by noon the fog had ...
by Walter W. Skeat, Walter William Skeat
Dissipate. (L). From. pp. of. L. dissipSre, to disperse. — L. dis-, apart ; and O. L. supure, to throw ; we find also insipäre, to throw into. Cf. Sfct. iA>, to throw. Brugm . ». § 761. Dissociate. (L.) From the pp. of L. dissociait, to separate from. — L. dis- ...
Online dictionaries and encyclopedias with entries for
Dissipate
Click on a label to prioritize search results according to that topic:
Usage statistics about
dissipate
The following statistics are based on the British National Corpus, so they are representative for the British English from the later part of the 20th century, both spoken and written.
Distribution of usage frequency for the most common synonyms of the verb dissipate:
Photos about
Dissipate
Click on an item to view that photo:
Subsequently allowed to dissipate
Photo credit: Eric Fischer
If you need related images for an article or a report, you can download stock photos:
More...
Video language resources about
Dissipate
Click on an item to play that video:
See also the pronunciation examples of Dissipate!
Quotes about
Dissipate
When something that honest is said it usually needs a few minutes of silence to dissipate. (Pamela Ribon)
more quotes about dissipate...
Scrabble value of D2I1S1S1I1P3A1T1E1
The value of this 9-letter word is 12 points. It is included in the first and second editions of the Official Scrabble Players Dictionary.
Couldn't select: Got error 28 from storage engine