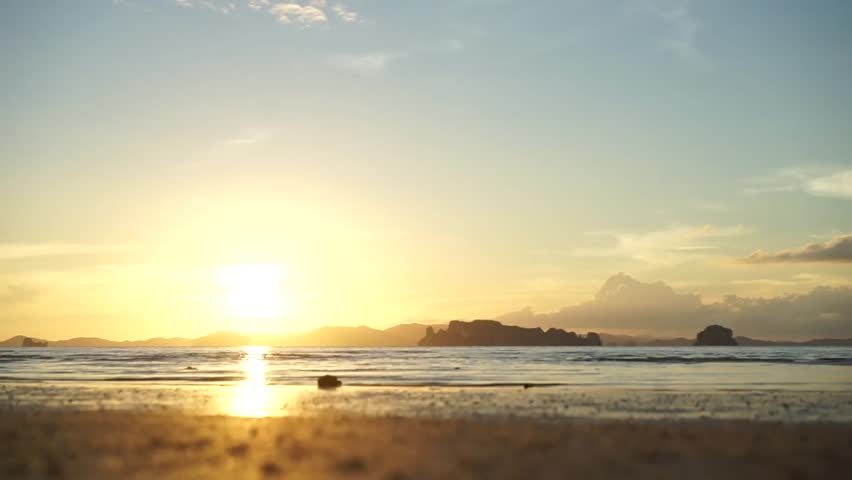 Fascinate
Definition of the verb
fascinate
What does fascinate mean as a doing word?
verb - inflections: fascinated | fascinating | fascinates
cause to be interested or curious

syntax

:

Syntactic formula
Example for the syntactic formula
[

Cause

] [Verb]
The clown amused
[

Cause

] [Verb] [

Experiencer

]
The clown amused the children
[

Cause

] [Verb] [

Experiencer

] [Adjective]
That movie bored me silly
[

Cause

] [Verb] [

Experiencer

] with [Oblique]
The clown amused the children with his antics
[

Cause

, genitive]'s [Oblique] [Verb] [

Experiencer

]
The clown's antics amused the children
[

Experiencer

- being] [Verb] [Adverb]
Little children amuse easily

Verbs of Psychological State (with the same syntax): abash, affect, afflict, affront, aggravate, aggrieve, agitate, agonize, alarm, alienate, amaze, amuse, anger, annoy, antagonize, appall, appease, arouse, assuage, astonish, astound, awe, baffle, befuddle, beguile, bewilder, bewitch, boggle, bore, bother, bug, calm, captivate, chagrin, charm, cheer, chill, comfort, concern, confound, confuse, console, content, convince, cow, crush, cut, daunt, daze, dazzle, deject, delight, demolish, demoralize, depress, devastate, disappoint, disarm, discombobulate, discomfit, discompose, disconcert, discourage, disgrace, disgruntle, disgust, dishearten, disillusion, dismay, dispirit, displease, disquiet, dissatisfy, distract, distress, disturb, divert, dumbfound, elate, electrify, embarrass, embolden, enchant, encourage, enervate, engage, engross, enlighten, enliven, enrage, enrapture, entertain, enthrall, enthuse, entice, entrance, exasperate, excite, exhaust, exhilarate, fatigue, faze, flabbergast, flatter, floor, fluster, frighten, frustrate, gall, galvanize, gladden, gratify, grieve, harass, harm, haunt, hearten, horrify, humble, humiliate, hurt, hypnotize, impair, impress, incense, inflame, infuriate, inspire, insult, interest, intimidate, intoxicate, intrigue, invigorate, irk, irritate, jade, jar, jollify, jolt, lull, madden, menace, mesmerize, miff, molest, mollify, mortify, move, muddle, mystify, nauseate, nettle, numb, obsess, occupy, offend, outrage, overawe, overwhelm, pacify, pain, peeve, perplex, perturb, pester, pique, placate, plague, please, preoccupy, provoke, puzzle, quench, rankle, ravish, reassure, recharge, refresh, rejuvenate, relax, relieve, repel, repulse, revitalize, revolt, rile, roil, ruffle, sadden, satiate, satisfy, scandalize, scare, shake, shame, shock, sicken, sober, solace, soothe, spellbind, spook, stagger, startle, stimulate, sting, stir, strike, stump, stun, stupefy, surprise, tantalize, taunt, tease, tempt, terrify, terrorize, threaten, thrill, throw, tickle, tire, titillate, torment, torture, touch, transfix, transport, trouble, try, unnerve, unsettle, uplift, upset, vex, weary, worry, wound, wow.

lexical domain

: Stative - verbs of being, having, spatial relations

synonym of fascinate

: intrigue

to render motionless, as with a fixed stare or by arousing terror or awe
attract; cause to be enamored
Alternative definition of the verb
fascinate
verb
To evoke an intense interest or attraction in someone
To make someone hold motionless; to spellbind
To be irresistibly charming or attractive to
Explanation
Fascinate is a graffiti painting at an industrial park in Bromsten, Stockholm.
Printed dictionaries and other books with definitions for
Fascinate
Click on a title to look inside that book (if available):
by Shu-mei Shih, Ping-hui Liao
As Kenner puts it, this time of Dubliners: One reason the quiet little stories in Dubliners continue to fascinate is that the narrative point of view unobtrusively fluctuates. The illusion of dispassionate portrayal seems attended by an iridescence ...
by Angie Papple Johnston
Fascinate is a verb that means to draw attention and interest. C. combine.
by DK
farm verb fascinate fascinates fascinating fascinated verb to interest someone so much that they ...
by Martin Manser
charm, captivate , fascinate, enchant, inflame, endear, bewitch ant. repel, disgust, disenchant encamp v. camp, pitch, bivouac, settle, quarter ant. decamp, retire, retreat, advance, ...
by Seth Godin, Lark Productions LLC, Seth Godin Productions
polish; 7 furbish, lacquer, smarten, varnish enamor: 5 catch, charm; 6 attach, endear, seduce, trance; 7 attract, becharm, beguile, bewitch, capture, enamour, enchant; 8 entrance; 9 captivate, enrapture, fascinate enamored: 4 gaga; 5 crazy, ...
A Dictionary, Synonyms, Antonyms, Idioms, Foreign Phrases, Pronunciations, a Copious Correlation of Words by Francis Andrew March
To fascinate; please very much. Cherish. To hold dear; care for. Cherish a love for. To have a love for. Cling to. To adhere closely to. Curry favor with. To gain favor by means of flattery. Desire, etc. To long for eagerly and anxiously. See Dasnta ...
by Sidney L. Landau
fascinate fatness ant. heedless, rash, thoughtless, headstrong, improvident, careless. fascinate v. attract, captivate, enthrall, charm, engross, bewitch, enchant , transfix, seduce, enrapture. fascinating adj. enthralling, captivating, spellbinding, ...
by Julia Cresswell
See also INTERLUDE fare, farewell see FORD farm see FIRM fart see FEISTY fascinate [L16th] 'Bewitch, put under a...
Online dictionaries and encyclopedias with entries for
Fascinate
Click on a label to prioritize search results according to that topic:
Usage statistics about
fascinate
The following statistics are based on the British National Corpus, so they are representative for the British English from the later part of the 20th century, both spoken and written.
Distribution of usage frequency for the most common synonyms of the verb fascinate:
Photos about
Fascinate
Click on an item to view that photo:
Fascinate
Photo credit: MattJCarbone
If you need related images for an article or a report, you can download stock photos:
More...
Video language resources about
Fascinate
Click on an item to play that video:
See also the pronunciation examples of Fascinate!
Quotes about
Fascinate
Politicians fascinate because they constitute such a paradox; they are an elite that accomplishes mediocrity for the public good. (George Will)
more quotes about fascinate...
Scrabble value of F4A1S1C3I1N1A1T1E1
The value of this 9-letter word is 14 points. It is included in the first and second editions of the Official Scrabble Players Dictionary.
Share this page
Next...
Go to the usage examples of Fascinate to see it in context!