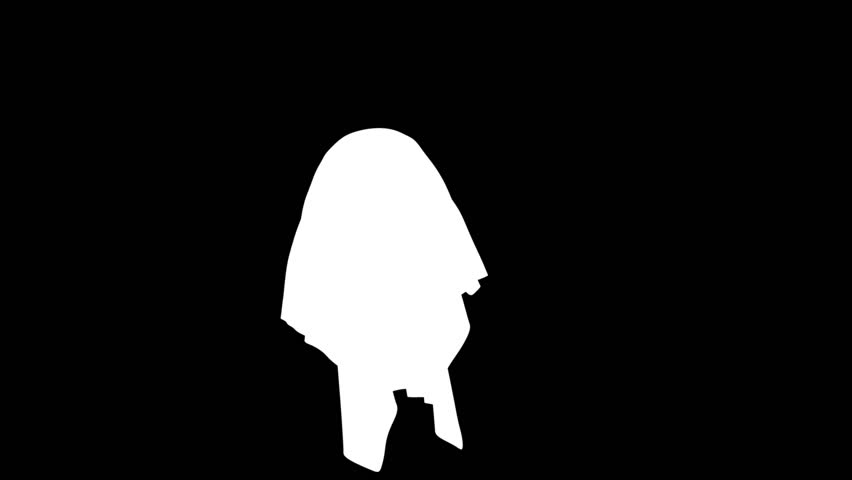 Ghost
Fun fact! "Aghast" literally means "frightened by a ghost".
Definition of the noun
ghost
What does ghost mean as a name of something?
noun - plural: ghosts
Alternative definition of the noun
ghost
noun
[obsolete] The spirit; the soul of man.
The disembodied soul; the soul or spirit of a deceased person; a spirit appearing after death; an apparition; a specter.
Any faint shadowy semblance; an unsubstantial image; a phantom; a glimmering.
A false image formed in a telescope, camera, or other optical device by reflection from the surfaces of one or more lenses.
An unwanted image similar to and overlapping or adjacent to the main one on a television screen, caused by the transmitted image being received both directly and via reflection.
A ghostwriter.
[context: paganism] A nature spirit, ancestor or house spirit (see brownie ) revered in Heathenry.
[internet] An unresponsive user on IRC, resulting from the user's client disconnecting without notifying the server.
[computing] an image of a file or hard disk.
Definition of the verb
ghost
What does ghost mean as a doing word?
verb - inflections: ghosted | ghosting | ghosts
move like a ghost
haunt like a ghost; pursue
write for someone else
Alternative definition of the verb
ghost
verb
[transitive] To haunt.
[ambitransitive] To ghostwrite.
[computing] to copy a file or hard drive image.
rfdef, lang=en
Films
Writings
"Ghost" a.k.a. "Ghost the Musical" is a musical with book and lyrics by Bruce Joel Rubin and music and lyrics by Dave Stewart and Glen Ballard.
Characters
The Ghost is a fictional character appearing in comic books set in the Marvel Universe. He originated as one of Iron Man's foes, and appeared as a member of the Thunderbolts during the "Dark Reign" and "Heroic Age" eras.
Ghost is the fictional superhero of an eponymous comic book from Dark Horse Comics. The character appeared in specials and monthly titles detailing the afterlife of Elisa Cameron and her search for the truth surrounding her death.
Ghost a.k.a. Ghost of Hamlet's father: The ghost of Hamlet's late father is a character from William Shakespeare's play Hamlet, also known as The Tragedy of Hamlet, Prince of Denmark. In the stage directions he is referred to as "Ghost." His name is also Hamlet, and he is referred to as King Hamlet to distinguish him from the Prince.
Ghost is a fictional character from the 2005 film Naina.
Ghost is a fictional character from the 2005 film Paheli.
The Ghost is a fictional character, a superhero that appeared in comic books published by Nedor Comics. His first appearance was in Thrilling Comics #3. The character is loosely based on the pulp hero published by "Thrilling" at the same time that was called The Ghost/Ghost Detective/Green Ghost.
Ghost is a fictional character from the 2008 film Naan Aval Adhu.
There are other characters with in their name, like Box Ghost, Gay Ghost, Ghost Boy, Ghost Man, Red Ghost, Crow Ghost, Ghost Girl, Gray Ghost, Grey Ghost, Ghost Child, Ghost Maker, Ghost Rider, Ghost Widow, Happy Ghost, Judas Ghost, Space Ghost, Cowboy ghost, Ghost Dancer, Ghost Hunter.
Music
"Ghost" is the debut single by British singer-songwriter Ella Henderson. It was released on 8 June 2014 as the lead single from her debut studio album, Chapter One. The song was written by Henderson, Ryan Tedder and Noel Zancanella. It was produced by Tedder and Zancanella.
"Ghost" is the second extended play by American recording artist Sky Ferreira, released on October 16, 2012 by Capitol Records. It was made available in place of her frequently delayed debut studio album, which eventually became Night Time, My Time. Ghost represents a musical departure from Ferreira's earlier work, which explored more prominent elements of dance-pop. She collaborated with producers including Jon Brion, Dev Hynes, Greg Kurstin, Cass McCombs, and Ariel Rechtshaid to achieve her desired sound. Their efforts resulted in a primarily a synthpop record, although it differs from her earlier work in that it sees additional influences from acoustic and new wave music.
"Ghost" is the fourteenth studio album by Canadian musician Devin Townsend, and the fourth of six albums in the Devin Townsend Project series. It was released on June 20, 2011. Townsend has stated that the album "is the mellowest and prettiest record I've done so far".
Ghost is a Swedish record producing and songwriting team, composed of Ulf Lindström and Johan Ekhé, based in New York City. They are perhaps best known for writing and producing Swedish singer Robyn's three first studio albums, Robyn Is Here, My Truth, and Don't Stop the Music. Robyn's "Keep This Fire Burning" from 2003 was the fourth most played song by Swedish songwriters on Swedish radio from 2000–2009. It was later covered by British soul singer Beverley Knight.
"Ghost" was the first studio album released by Radical Face in March 2007 on Morr Music.
"Ghost" is a song from Phish's 1998 studio release The Story of the Ghost, in the key of A minor, Dorian mode. The song is characterized by a slow, funky groove and surrealist lyrics describing the narrator's relationship with a ghost.
"Ghost" a.k.a. "Yeah Ghost" is the fourth studio album by Zero 7, released in September 2009. The album features vocals by ESKA, Martha Tilston, Binki Shapiro, Rowdy Superstar, and Binns himself.
"GHOST" is a musical single of Beat Crusaders.

released on (8 years ago)

"Ghost" is a live album first released by British musician Gary Numan in 1988. It was recorded live at the Hammersmith Odeon in London on 25 and 26 September 1987 during Numan's Exhibition Tour. The original release was only available as a fan club mail order double LP. It went on general release in the United Kingdom as a double CD in May 1992 before being released in the United States in 1999.
"Ghost" is a song by Canadian singer–songwriter Fefe Dobson from her second studio album, Joy. It was produced by Kevin Rudolf, and co-written by Dobson, Rudolf, Kara DioGuardi and J. Kasher. The song officially impacted mainstream radio on May 11, 2010 and was released as a single on June 21, 2010 by 21 Music and Island Records. The song has achieved success in Canada, in sales and airplay, attaining the peak position of #14 on the Canadian Hot 100. "Ghost" appears on the MuchDance 2011 compilation that was released on November 2, 2010.
"Ghost": Ghost is the debut album by the Japanese band Ghost. It was originally released in 1990 and reissued by Drag City in 1997. The song Sun is Tangging also appeared on the compilation Tokyo Flashback Vol. 2.
"Ghost" is the twenty-ninth single by Japanese musical artist Gackt, released on January 28, 2009.
"Ghost" is the second release by the Australian band In Fiction.
"Ghost" is an album by American progressive rock band Crack the Sky.
"Ghost" is a cataloged instance, composition.
"Ghost" is a musical album of The Megaphone State.
People
There are other people with in their name, like Ghost Girl, Ghost Loft, Mike Ghost, That Ghost, Ghost Gypsy, Ghost Rider, Ghost Style, Space Ghost, Stray Ghost, Amanda Ghost and many others.
Groups
Ghost is a Swedish heavy metal band that was formed in Linköping in 2008. In 2010, they released a 3-track demo followed by a 7" vinyl titled "Elizabeth," and later their debut full-length album Opus Eponymous. The Grammis-nominated album was widely praised and increased their popularity significantly. Their second album and major label debut Infestissumam was released in 2013, debuted at number one in Sweden, and won the Grammis Award for Best Hard Rock/Metal Album.

also known as Ghost B.C., ゴーストB.C.
members:
albums: "Opus Eponymous", "Elizabeth / Death Knell", "Secular Haze", "Infestissumam", "If You Have Ghost"
official website: www.ghost-official.com

Ghost is an experimental rock group formed in Tokyo, Japan, in 1984.

also known as The Ghost
members:
genres: Indie rock, Progressive rock, Experimental rock, Folk rock, Neo-psychedelia, Art rock, Psychedelic rock, Avant-progressive rock, Psychedelic folk, Avant-garde music, Acid rock
albums: "Ghost", "Lama Rabi Rabi", "Temple Stone", "Hypnotic Underworld", "Bad Obsession", "Metamorphosis: Ghost Chronicles 1984-2004", "In Stormy Nights", "Tune In, Turn On, Free Tibet", "Snuffbox Immanence", "Second Time Around", "Collected Works 95–96", "Overture: Live in Nippon Yusen Soko 2006", "Damon & Naomi With Ghost"
official website: www.dragcity.com/artists/ghost

GHOST was a visual kei rock band from Japan. They started activity in 2004, and changed lineup several times. Their sound is often described as melodic, but they also have elements of hard rock and gothic rock. They disbanded in 2007 after the departure of guitarist Hisui.
Ghost is a musical group.
Ghost is a musical group.
There are other groups with in their name, like A Ghost, Ghost Tv, TV Ghost, Ghost Bath, Ghost Club, Ghost Eyes, Ghost Mice, Ghost Orgy, Ghost Ship, Ghost town, Ghost Wave, Gray Ghost, Hola Ghost, Holy Ghost, I Am Ghost, Team Ghost, Warm Ghost, Black Ghost, Enter Ghost.
Miscellanea
Ghost is a discontinued disk cloning and backup tool originally developed by Murray Haszard in 1995 for Binary Research. The technology was acquired in 1998 by Symantec.
Ghost is an open-source blogging platform created by founders John O'Nolan and Hannah Wolfe under the non-profit Ghost Foundation.

genre: Blog software
license: MIT License

Ghost a.k.a. Haunter, known in Japan as Ghost, is a Pokémon species in Nintendo and Game Freak's Pokémon franchise. Designed by Game Freak and originally intended to be renamed Spectre for North American audiences, their name is a derivative of the verb "to haunt", and is both the singular and plural name of the species. First appearing in Pokémon Red and Blue, they later appeared in subsequent sequels, spin-off titles such as Pokémon Snap, merchandise related to the series, and both animated and printed adaptations of the franchise. In animated appearances, Haunter are voiced in Japanese by Toshiyuki Morikawa and in English localizations by Ted Lewis.
Ghost is a London fashion label founded in 1984 by Tanya Sarne. It is known for classic vintage clothing-influenced viscose crêpe, satin and georgette designs, which are modified slightly each season to keep them up to date, but do not follow trends. The Design Museum in London described the introduction of the Ghost dress as a quiet revolution and a key moment in the history of fashion.
Ghost is a written or spoken word game in which players take turns adding letters to a growing word fragment, trying not to be the one to complete a valid word. Each fragment must be the beginning of an actual word, and usually some minimum is set on the length of a word that counts, such as three or four letters. The player who completes a word loses the round and earns a "letter", with players being eliminated when they have been given all five letters of the word "ghost".
The Ghost mansion is one of the Twenty-eight mansions of the Chinese constellations. It is one of the southern mansions of the Vermilion Bird.
Ghost: In the Dungeons & Dragons fantasy role-playing game, the ghost is an undead creature. Like a Dungeons & Dragons vampire, it is achieved by applying a template to a base creature, of the races existing for playability within the canon.
Ghost: In video games, a ghost is a feature included in time attack or time trial modes allowing the player to review their previous rounds. In racing games, for example, a ghost car may follow the last or fastest path a player took around the track. In fighting games, the ghost is an opponent that the computer AI player can train against outside of normal player versus player or story mode.
Ghost is a Malaysian supernatural mystery thriller television drama series produced by Popiah Pictures. The first season of ten episodes starred Nazrudin Rahman, Cheryl Samad, Carmen Soo, Reefa and Razif Hashim, and aired on 8TV beginning 3 February 2008. The second season of thirteen episodes began airing on 19 April 2009 and stars Cheryl Samad, Anding Indrawani, Isma Hanum, Colin Kirton and Melissa Campbell.
Ghost: A ghost session occurs when an IRC user gets disconnected and the server does not register it; for example, when the user's computer or modem crashes. Ghosts occur due to the implementation of the IRC protocol, where particularly abrupt disconnections may not be noticed by the server for several minutes.
The Ghost of the B is an Argentine mascot of Racing Club de Avellaneda. It was created in 2013 as a joke for Club Atlético Independiente, the rival of Racing Club, which was demoted to the Primera B Nacional. Two weeks after the demotion of Independiente, it was still used in videos that make fun of the Independiente fans.
Ghost is a TV program, begun on (13 years ago).
Phrases with
Ghost
Phrases starting with the word Ghost:
Phrases ending with the word Ghost:
View more phrases with the word Ghost in thesaurus!
Printed dictionaries and other books with definitions for
Ghost
Click on a title to look inside that book (if available):
by Leland Ryken
a ghost is a hallucination or illusion—a trick of the mind that occurs particularly to people suffering from melancholy (depression); (2 ) a ghost is a spirit re- turned from the dead to perform a deed left undone in life; ...
by Neville Salvetti
The Holy Ghost is a spirit man, a spirit son of God the Father. It is fundamental...
by Candy E. Young
As you hunger and seek the righteousness of God, the fulfillment of receiving the Holy Ghost is that next desire. Ministry has allowed people...
The evidence of the Holy Ghost is the daily life and decisions we make. These decisions will reflect ...
by Luther Lee
The Holy Ghost is the Regenerator and Snnetifier of mankind. " Not by works of righteousness which we...
Bible Word Dictionary by Pastor Garrick Bridgeforth Sr.
The Holy Ghost is the entity that is in charge. That is why Jesus left him behind to finish what needed to be...
The Modernist Transformation of Mathematics by Jeremy Gray
Plato's Ghost is the first book to examine the development of mathematics from 1880 to 1920 as a modernist transformation similar to those in art, literature, and music.
by Timothy DWIGHT (D.D., President of Yale College.)
Christ, is intended by Solomon; the passage, even if it were not poetical, would not involve such absurdities and difliculties as are involved in the supposition that the Holy Ghost is an attribute personified. An extensive com arison of these two ...
Doctrines and Principles of the Church of Jesus Christ of Latter-Day Saints by Rulon T. Burton
Callis The Holy Ghost is the genius of the Holy Priesthood. Remove from this body of...
Kimball The Holy Ghost is a revelator. Every worthy soul is entitled to a ...
The Socinian admits the Divinity, and denies the Personality ; the Macedonian admits the Personality, denies the Divinity; both together show that the Holy Ghost is a Divine Person. But of this Scripture has distinct proofs. (1) Comparing Exod.
Or, The Journal of a Traveller on the Continent by Thomas Jefferson Hogg
Ghost is a most extraordinary sign for an inn) is situated on the banks of the 111, which flows through the town. The quays are the only open space ; and if not handsome, are at least curious. It is a dull old house, and the people are civil.
by J. Steve Stephens
The ghost is a word used by the King James Version writers. Ghost is a term representing the dead, God is not dead. Spirit would have been so much more apropos. Even though for a very short while the Christ Body of Jehovah was dead on ...
Global Charismatic Christianity by Allan Heaton Anderson
All who are in touch with God realize as soon as they enter the meetings that the Holy Ghost is the leader.1 the baptism in the spirit Frank Bartleman, eye-witness of the Azusa Street revival, concurred. 'The meetings were controlled by the ...
Indeed, the ghost is the exclusive property of the Celtic race ; and it is almost the only property that race has ever been able to retain, — as the Irish in Ireland, and the Scottish Highlanders can testify. How striking it is that three Celtic .streams ...
by Carolyn Keene
Everyone thinks a ghost is the thief, but Nancy is on the case!
Your Darkest Dreams Interpreted by Jeff Belanger, Kirsten Dalley
Ghost. The concept of ghosts exists in every culture around the world. Theories as to why ghosts might stick around after they're dead include: they don't realize they're dead, they have unfinished business, or they're merely a kind of psychic ...
An Encyclopedia of Caesar's World and Legacy by Michael Lovano
GHOST!" The Romans believed that every citizen, and, indeed, every Roman family, enjoyed the protection of a guardian spirit, basically a sort of supernatural extension or double of the self called genius in the case of males and iuno in the ...
Issues, Terms, and Concepts by Lena E. Hall
Ghost sickness Among American Indians, this involves weakness and dizziness resulting from the action of witches and evil forces. According to Guiley (1992), this term refers to "the belief that the ghosts of the dead can cause illness and ...
by James Coats
HOLY GHOST, a Cross of the HJyGhcfi; consists of a Circle in the Middle, and on it the Holy Ghost in the Figure of a Dove ; the four Arms drawn narrow from the Center and widening to the Ends, where the returning Lines divide each of them ...
by Yo Jackson
SYNDROMES: GHOST. SICKNESS. Ghost sickness is an illness found in many Native American cultures and characterized by a preoccupation with death. Found in tribes from the Southwest and Southern ...
Online dictionaries and encyclopedias with entries for
Ghost
Click on a label to prioritize search results according to that topic:
Photos about
Ghost
Click on an item to view that photo:
View more pictures about Ghost Gum, Ghost bike, and Ghost Hunt.
If you need related images for an article or a report, you can download stock photos:
More...
Video language resources about
Ghost
Click on an item to play that video:
View more videos about A Ghost, Ghost Car, The Ghost, Ghost crab, Ghost Ship, Ghost town, Grey Ghost, Holy Ghost, Ghost Rider, Ghost story, Hungry ghost, Ghost at the Feast, and The Friendly Ghost.
See also the pronunciation examples of Ghost!
Sign language
Click on an item to play that video:
Quotes about
Ghost
I caught a ghost
That love me most
I love ghost
And ghost is imperfect
Ghost is not there
Is it not correct! (Gajanan Mishra)
more quotes about ghost...
Scrabble value of G2H4O1S1T1
The value of this 5-letter word is 9 points. It is included in the first and second editions of the Official Scrabble Players Dictionary.
Anagrams of
G
H
O
S
T
What do you get if you rearrange the letters?
See also the blanagrams of Ghost!
Share this page
Next...
Go to the usage examples of Ghost to see it in context!