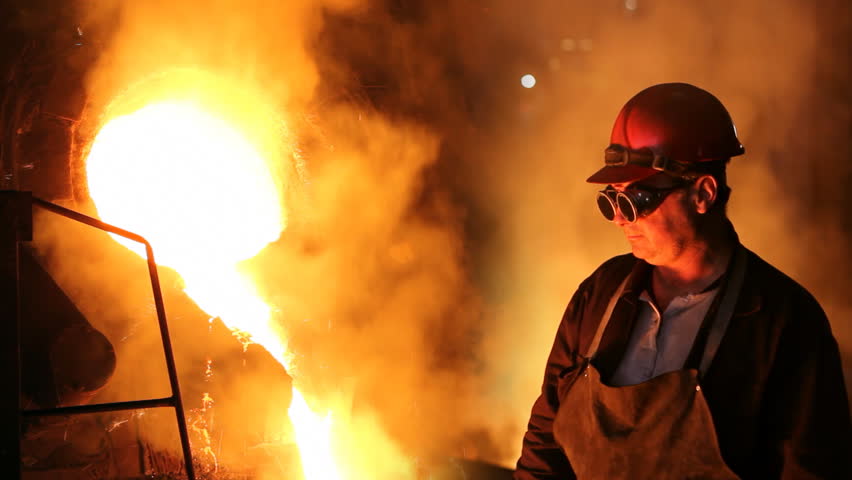 Hard
Hard appears in the following tongue twister:
Hercules, a hardy hunter, hunted a hare in the Hampshire Hills. Hit him on the head with a hard, hard hammer and he howled horribly!
Hard appears in the following pangrams (sentences using every letter of the alphabet at least once):
My jocks box, get hard, unzip, quiver, flow. (32 letters)
Lazy movers quit hard-packing of papier-mache jewelry boxes. (50 letters)
Travelling beneath the azure sky in our jolly ox-cart, we often hit bumps quite hard. (68 letters)
View more pangrams!
Hard appears in the following palindromes (phrases that read the same backward as forward):
Now is tundra hot to hard nuts I won?
Tundra has sorceries less elongated, a jade tag no less, else I re-cross a hard nut.
View more palindromes!
Usage statistics for the adjective hard:
View more statistics!
Hard is sometimes a misspelling of hair, heard or should.
The word hard is considered to be an easy one, according to the Dale-Chall word list, which includes 3000 words that all fourth-grade American students should know and understand.
Definition of the adjective
hard
What does hard mean as an attribute of a noun?
Hard is one of the top 50 most common adjectives in the English language.View more statistics!
adjective - degrees: harder | hardest
not easy; requiring great physical or mental effort to accomplish or comprehend or endure
dispassionate
resisting weight or pressure
very strong or vigorous
characterized by effort to the point of exhaustion; especially physical effort
produced without vibration of the vocal cords
(of light) transmitted directly from a pointed light source
(of speech sounds); produced with the back of the tongue raised toward or touching the velum
given to excessive indulgence of bodily appetites especially for intoxicating liquors
being distilled rather than fermented; having a high alcoholic content
unfortunate or hard to bear
dried out

example

: hard dry rolls left over from the day before

similar

: stale
Alternative definition of the adjective
hard
adjective
Resistant to pressure.
Requiring a lot of effort to do or understand
Demanding a lot of effort to endure.
[context: of a person] , severe, harsh, unfriendly, brutal.
See Unquestionable.
Of drink, strong.
[context: of a road intersection] Having a comparatively larger or a ninety-degree angle.
Of water, high in dissolved calcium compounds.
[slang, vulgar, of a male] Sexually aroused.
[bodybuilding] Having muscles that are tightened as a result of intense, regular exercise.
[physics] Of a ferromagnetic material, having the capability of being a permanent magnet by being a material with high magnetic coercivity (compare soft)
Definition of the adverb
hard
What does hard mean as an attribute of something other than a noun?
adverb - inflections: harder, hardest
with effort or force or vigor

examples

: the team played hard | worked hard all day | pressed hard on the lever | hit the ball hard | slammed the door hard

with firmness

example

: held hard to the railing

synonym of hard

: firmly

earnestly or intently

examples

: thought hard about it | stared hard at the accused

causing great damage or hardship

example

: industries hit hard by the depression

synonym of hard

: severely

slowly and with difficulty

example

: prejudices die hard

synonym of hard

: hardly

indulging excessively
into a solid condition

example

: concrete that sets hard within a few hours

very near or close in space or time

examples

: it stands hard by the railroad tracks | they were hard on his heels | a strike followed hard upon the plant's opening

with pain or distress or bitterness

example

: he took the rejection very hard

to the full extent possible; all the way

examples

: hard alee | the ship went hard astern | swung the wheel hard left
Alternative definition of the adverb
hard
adverb
[context: manner] With much force or effort.
[context: manner] With difficulty.
[context: manner] Compactly.
[context: now archaic] Near, close.
Definition of the noun
hard
What does hard mean as a name of something?
noun - plural: hards
[nautical] A firm or paved beach or slope convenient for hauling vessels out of the water
Places
Hard is a town in the westernmost Austrian state of Vorarlberg, directly on Lake Constance. Hard has a lot of attractions, like the Strandbad and the Grünerdamm. Hard is also famous for the big Skaterpark.
Hard is a quarter in the district 4 of Zürich.
There are other places with in their name, like Hard Corner, Bosc-le-Hard, Buckler's Hard, Hard Rock Cafe, hard rock café, Hard Rock Live, Hard Rock Cafe Biloxi, Hard Rock Cafe Gatlinburg and The Joint at Hard Rock Casino.
Person
Who is Hard?
Hard a.k.a. Richard Gibbs: Richard "Ribbs" Gibbs is an American film composer and music producer whose credits include the films Sweet Hearts Dance, Dr. Dolittle, Big Momma's House, The Book of Stars, Queen of the Damned and the television series Battlestar Galactica.
Group
Hard is a Hungarian hard rock supergroup formed in late 2004 in Budapest, Hungary by József Kalapács and Gábor Mirkovics. The rest of the band consisted of guitarist Zsolt Csillik, keyboardist Dénes Makovics and drummer Zoltán Váry.
Music
"Hard" is a song by Barbadian recording artist Rihanna from her fourth studio album, Rated R. The song was written by Terius Nash, Christopher Stewart, Rihanna, and Jeezy, with vocals performed by the latter two. Nash and Stewart produced it under their stage names, The-Dream and Tricky Stewart. "Hard" was sent to radio by Def Jam Recordings on November 10, 2009, as the second United States single from Rated R. It is a hip hop song and features military horns, hissing synthesizers, sharp beats and piano chords. Upon its release, it received critical acclaim, with critics praising Rihanna's vocal performance and Jeezy's collaboration.
"Hard" is the fourth studio album by American R&B group Jagged Edge, released on October 14, 2003. The album debuted at number 3 on the Billboard 200 with first-week sales of 178,000 copies in the US.
"Hard" is the fourth studio album by the English post-punk group Gang of Four. It was originally released in 1983 on Warner Bros. Records and was the first album to not feature original member Hugo Burnham, while Dave Allen had already left before the previous album, Songs of the Free.
"Hard" is the fifth album by Dutch language rapper Brainpower. It was released April 21, 2008 on Lyric Recordings, together with his fourth album Hart and contains the single "Boks Ouwe". Hard and Hart are two albums sold together, where Hard represents the raw hip hop side of Brainpower, which is expressed in both beats and lyrics.
"Hard" is a 1993 extended play single by Scottish alternative rock group Goodbye Mr. Mackenzie. Both "Hard" and "Normal Boy" were taken from the band's third studio album Five which the release of Hard preceded.
"Hard" is a musical single of Africanism All Stars.

released on (9 years ago)

"Hard" is a musical album of Bleach.

released in (24 years ago)

"Hard" is a composition, cataloged instance.
"Hard" is a musical single of Yorissey BLKHRTS.

released on (4 years ago)

"Hard" is a composition.
"Hard" is a musical single of Stella One Eleven.

released in (18 years ago)

"Hard" is a musical album of American Dog.

released in (9 years ago)
Films
Hard is a French television series created and produced by Cathy Verney, airing since 9 May 2008 on Canal+ in France, and later internationally. The series focuses on the pornographic movie industry. It is part of the "New Trilogy" collection on Canal+.
"Hard" is a film, directed by John Huckert.

country: United States of America
language: English Language
starring:
genres: LGBT, Crime Thriller, Thriller, Gay Themed, Indie film, Pornographic film
rating: R (USA)
released in (17 years ago)

"Hard" is a 2013 short, drama, comedy film written and directed by Vanessa Roveto.
Game
"HARD" is a video game.
Food
hard is a cheese texture.
There are other foods with Hard in their name, like Hard Candy, Hard Sauce, Hard boiled egg and Hard dough bread.
Miscellanea
Hard is a national music festival, music cruise and concert brand founded by Gary Richards in 2007. The event line-ups consist of alternative and electronic acts and emerging talents. The first HARD Music Festival was held on December 31, 2007 in Downtown Los Angeles and featured Justice, Peaches and 2 Live Crew. HARD is best known for the HARD Summer Music Festival and HARD Haunted Mansion, though also runs several smaller events and once-off shows. HARD is sometimes called "HARDfest" by fans, based on the event's website and social media shortcuts. Additional HARD brands include the HARD Summer Tour, HARD 13, Turkey Soup, and the Holy Ship! electronic music cruise. Live Nation Entertainment acquired HARD in 2012.
Hard: A hard is a firm or paved beach or slope by water that is convenient for hauling boats out of the water. The term is especially used in Hampshire, southern England.
Phrases with
Hard
Phrases starting with the word Hard:
Phrases ending with the word Hard:
View more phrases with the word Hard in thesaurus!
Printed dictionaries and other books with definitions for
Hard
Click on a title to look inside that book (if available):
Moroccan Women and the Revoicing of Tradition by Deborah Kapchan
Being hard means being inflexible, while the premise of bargaining is the flexibility of both vendor and client with regard to price. Without this flexibility there is no reason to pursue purchases at the suq; rather, a potential buyer would and can ...
also, the terms of divinity, law, physick, mathematicks, grammar, poetry, musick, heraldry, architecture, painting, war, and all other arts and sciences are herein explain'd, from the best modern authors, as, Sir Isaac Newton, Dr. Harris, Dr. Gregory, Mr. Lock, Mr. Evelyn, Mr. Dryden, Mr. Blunt, &c. Very useful to all those that desire to understand what they read
hard after, to vex, trouble, or Pernicious, (Lat.) destru- oppress, ctive, mischievous, or hurtful. Persecution, (Lat.) a fol- Pernio, is a Preternatural lowing hard after any one swelling caused by extream with a ...
Or Universal Dictionary of Knowledge ... Comprising the Twofoldadvantage of a Philosophical and an Alphabetical Arrangement, with Appropriate Engravings by Edward Smedley, Hugh James Rose, Henry John Rose
Hard. 1.5, 5.0. Sp.gr. 2.2, 3.3. a. Square or rhombic prisms ; Hard. 4.0 or less; cleavage imperfect, oblique. b. Cube ; Hard.
Based Upon the Unabridged Dictionary of Noah Webster : with a Reference Library and Treasury of Facts by Noah Webster, Harry Thurston Peck
hard (hard), adj. compact and solid; firm; not easy to be pierced or broken; unyielding; difficult of accomplishment; laborious; oppressive; severe; keen: austere; inflexible; unfeeling; exacting; not easily granted ...
GED, (g hard) s. The pike, a fish, S. Su. G. Isl. gaedda, id. Barbour. GED-STAFF, s . 1.
by James William Ward
Hard Abdomen. — Sensation as of constriction in ...
Online dictionaries and encyclopedias with entries for
Hard
Click on a label to prioritize search results according to that topic:
Usage statistics about
hard
The following statistics are based on the British National Corpus, so they are representative for the British English from the later part of the 20th century, both spoken and written.
Usage statistics for the adjective hard:
Distribution of usage frequency for the most common synonyms of the adjective hard:
Comparison of usage frequency between the adjective hard and its most common antonym:
Photos about
Hard
Click on an item to view that photo:
View more pictures about Hard Disk, Hard rock, hard cider, and Hard Drive.
If you need related images for an article or a report, you can download stock photos:
More...
Videos about
Hard
Click on an item to play that video:
View more videos about Hard C, So Hard, Hard Disk, Hard Sell, Hard Time, Hard Work, Work Hard, Hard Drive, Hard Knock, Hard money, Hard water, Hard Wired, Hustle Hard, Hard Done by, The Hard Way, Hard Shoulder, Hard of hearing, and Old Habits Die Hard.
See also the pronunciation examples of Hard!
Sign language
Click on an item to play that video:
Quotes about
Hard
To work hard, to live hard, to die hard, and then go to hell after all would be too damn hard. (Carl Sandburg)
more quotes about hard...
Scrabble value of H4A1R1D2
The value of this 4-letter word is 8 points. It is included in the first and second editions of the Official Scrabble Players Dictionary.
Couldn't select: Got error 28 from storage engine