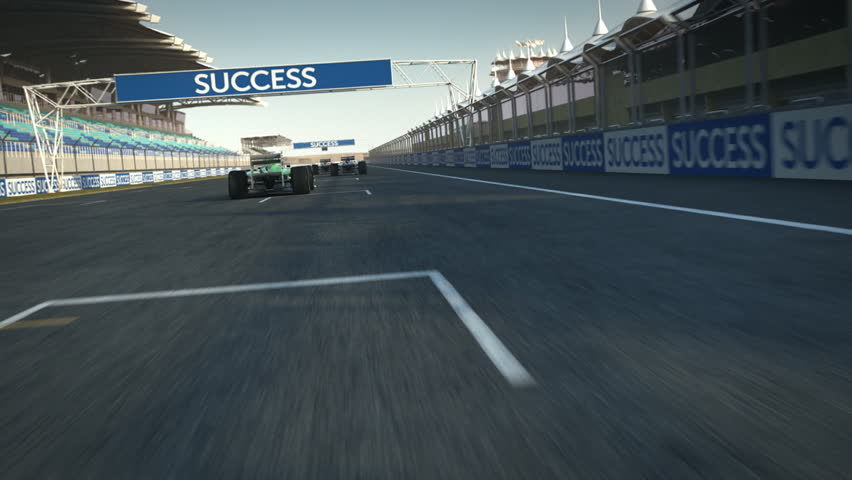 One
ONE is the only number which has its letters in reverse alphabetical order.
The following statistics are based on the British National Corpus, so they are representative for the British English.
Distribution of usage frequency for the most common synonyms of the noun one:
One is sometimes a misspelling of on, once, ones, own or won.
The word one is considered to be an easy one, according to the Dale-Chall word list, which includes 3000 words that all fourth-grade American students should know and understand.
Video footage: formula one racecars crossing finishing line - POV - high quality 3d animation - visit our portfolio for more
Play/pause
Buy footage
Find more
Definition of the adjective
one
What does one mean as an attribute of a noun?
adjective - degrees: oner |
used of a single unit or thing; not two or more
having the indivisible character of a unit
of the same kind or quality

example

: two animals of one species

adjective position

: attributive adjective (it occurs before the noun)

similar

: same

(informal) very; used informally as an intensifier

example

: that is one fine dog

adjective position

: attributive adjective (it occurs before the noun)

usage

: colloquialism

synonym of one

: right

similar

: extraordinary

indefinite in time or position

examples

: he will come one day | one place or another

adjective position

: attributive adjective (it occurs before the noun)

similar

: indefinite

being a single entity made by combining separate components

example

: three chemicals combining into one solution

similar

: combined

eminent beyond or above comparison
Alternative definition of the adjective
one
adjective
Of a period of time, being particular; as, one morning, one year.
Being a single, unspecified thing; a; any.
Sole, only.
Whole, entire.
In agreement.
The same.
Being a preeminent example.
Being an unknown person with the specified name.
Definition of the noun
one
What does one mean as a name of something?
noun - plural: ones
the smallest whole number or a numeral representing this number

examples

: he has the one but will need a two and three to go with it | they had lunch at one

lexical domain

: Quantities - nouns denoting quantities and units of measure

more generic words

: digit / figure

= one of the elements that collectively form a system of numeration

more specific words

:

a single person or thing

examples

: he is the best one | this is the one I ordered

lexical domain

: Cognitive Processes - nouns denoting cognitive processes and contents

more generic word

: unit

= a single undivided whole
Alternative definition of the noun
one
noun
[mathematics] The neutral element with respect to multiplication in a ring.
The digit or figure 1.
[US] A one-dollar bill.
[cricket] One run scored by hitting the ball and running between the wickets; a single.
[Internet slang, leet, sarcastic] Used instead of ! to amplify an exclamation, imitating n00bs who forget to press the shift key while typing exclamation points.
[colloquial] A particularly special or compatible person or thing.
Other definitions of
one
What does one also mean?
numeral
[cardinal] A numerical value equal to 1; the first number in the set of natural numbers (especially in number theory); the cardinality of the smallest nonempty set. Ordinal: first.
The ordinality of an element which has no predecessor, usually called first or number one.
pronoun
[context: impersonal pronoun] One thing (among a group of others); one member of a group.
[context: impersonal pronoun, with "the"] The first mentioned of two things or people.
[context: indefinite personal pronoun] Any person (applying to people in general).
Person
Who is One?
One a.k.a. Plus One is an American Christian pop boy band formed in 1999, disbanded in 2004, and reunited in 2014 with three original members, Gabe Combs, Jason Perry and Nathan Walters. The group's original line-up consisted of Nate Cole, Gabe Combs, Nathan Walters, Jeremy Mhire, and Jason Perry. They enjoyed their greatest success with the release of their debut album, The Promise which featured the hits "Written On My Heart" and "God Is in This Place". The group then released their second album Obvious. Jason Perry and Jeremy Mhire left the band in 2002, and the remaining three members signed a deal with Inpop Records. A year later they released their first album as a trio, Exodus. After their Exodus '04 tour, they disbanded in 2004 to pursue other interests.
also known as +One, +1, + One, Sean Spencer, Shaun Spencer, Plaid+One
members:
member of musical group Plaid + 1
genres: Pop music, Boy band, Contemporary Christian music
albums: "Bare Necessities", "Last Flight Out", "The Promise", "Christmas", "Exodus", "Obvious", "I Don't Care (Radio Version)", "Let Me Be the One"
official website: www.plusoneofficial.com
Group
One was a boy band that first appeared in 1999, recognized as both Greece and Cyprus's very first boy band. The band was formed by leading Cypriot-Greek composer Giorgos Theofanous and Minos EMI A&R Manager Vangelis Yannopoulos. Constantinos Christoforou and Phiippos Constantinos were on board quite early, chosen by Giorgos Theofanous. The next three members were picked up after a selective audition that took place in legendary Athenian Sierra Studio. The selecting committee consisted of Natalia Germanou, Posidonas Yannopoulos, Andreas Kouris, Themis Georgandas, Theofanous and Yannopoulos. Demetres Koutsavlakis, Savvas Constantinides, Argyris Nastopoulos and Panos Tserpes were retained among 179 candidates. Constantinides left the group in 2000 to pursue other creative interests and Christoforou followed a solo career in 2003. Shortly after, the rest of the band formally disbanded. In their 6 year existence they enjoyed much commercial success and earned platinum certifications, as well as having staged memorable performances with successful Greek singers at music halls and in concerts.
members:
album: "Έχω τόσα να σου πω"
Business
ONE a.k.a. Purina ONE is a brand of premium dog and cat food made by Nestlé Purina PetCare. Purina ONE foods typically contain some type of meat as their first named ingredient, while still containing by-products, grain fragments, and whole corn.
One is a record label.
Music
"One" is an anti-war song by American thrash metal band Metallica. It was released as the third and final single from their fourth album ...And Justice for All. "One" was also the band's first Top 40 hit single, reaching number 35 on the Billboard Hot 100.
"One": Three Dog Night is the self-titled debut album by American rock band Three Dog Night. The album was originally released by Dunhill Records on October 16, 1968. The album is known for featuring the band's top 5 hit single, "One", which is featured on the album cover; although, not on the original releases of the album.
"One" is a song by Irish rock band U2. It is the third track from their 1991 album Achtung Baby, and it was released as the record's third single in March 1992. During the album's recording sessions at Hansa Studios in Berlin, conflict arose between the band members over the direction of U2's sound and the quality of their material. Tensions almost prompted the band to break up until they achieved a breakthrough with the improvisation of "One"; the song was written after the band members were inspired by a chord progression that guitarist The Edge was playing in the studio. The lyrics, written by lead singer Bono, were inspired by the band members' fractured relationships and the German reunification. Although the lyrics ostensibly describe "disunity", they have been interpreted in other ways.
"One" is a song written by Harry Nilsson and made famous by Three Dog Night whose cover in 1969 reached number 5 on the Billboard chart. The song is known for its opening line "One is the loneliest number that you'll ever do." It appeared initially on Aerial Ballet, Nilsson's third album. Nilsson wrote the song after calling someone and getting a busy signal. He stayed on the line listening to the "beep, beep, beep, beep..." tone, writing the song. The busy signal became the opening notes of the song.
"One" is a song by Swedish house music group the Swedish House Mafia from their debut album Until One. It was released in the United States on 6 September 2010. A vocal version titled "One", featuring American singer Pharrell Williams was released in the United Kingdom on 22 March 2010.
"One" is the Bee Gees' eighteenth studio album, released in April 1989.
"One" is a song by English singer-songwriter Ed Sheeran. It features production from frequent collaborator Jake Gosling. The song was released on 14 May 2014 as the first promotional "instant-grat" single from his second studio album, x, reaching number 18 in the UK Singles Chart.
"One" is the debut jazz solo album by jazz musician Bob James released in 1974. It was an important album in the early smooth jazz genre and is famous for its end track, "Nautilus", which became culturally important to hip hop as one of the most sampled tracks in American music.
"One" is a song composed by the rock band Creed. It is the 10th and final track on their 1997 album My Own Prison, it describes the lack of unity in modern society and includes a criticism of affirmative action. It was the band's fourth single. It was also included as a B-Side on the maxi single for their song "With Arms Wide Open".
"One" is the debut studio album by British progressive metal band Tesseract released on 22 March 2011, the album features six tracks, with the third track "Concealing Fate" split into 6 parts for a total length of twenty seven minutes and forty seconds. This is Tesseract's only full length release with vocalist Daniel Tompkins. A bonus track entitled "Hollow" was released digitally to those who pre-ordered One from Century Media.
"One" is a Christian progressive rock concept album by multi-instrumentalist Neal Morse. Released in 2004, this was released as both a single-CD album and a special edition double-CD with deleted tracks and cover songs.
"One" is a chamber opera for soprano, video and soundtrack composed in 2002 by Michel van der Aa who also wrote the English-language libretto. It premiered on 12 January 2003 with Barbara Hannigan in the Frascati Theatre, Amsterdam. In 2004 Michel van der Aa received the Matthijs Vermeulen Award for this work.
"One" is the fifth studio album of the Japanese boy band Arashi. The album was released on August 3, 2005 in Japan in two editions: a limited CD+DVD version and a regular CD version.
"One" is a song by American recording artist Sky Ferreira. The song was written by Ferreira, Christian Karlsson, Pontus Winnberg, Magnus Lidehäll, Marit Bergman, and Pontus Winnberg, and produced by Bloodshy & Avant. It was released as a single on August 20, 2010.
"One" is an award-nominated musical album of Azad & Kool Savas.

released on (10 years ago)
award: - Echo Award for Best Hip Hop/Urban Artist (National) nomination for Azad & Kool Savas

"One": Cursed I is the debut album by Canadian hardcore punk band Cursed, released on February 25, 2003 via Deathwish, Inc.. It was recorded at Chemical Sound in Toronto ON from October 19 to October 23, 2002. It received moderate critical acclaim. The album was reissued on vinyl by Trash Art! in 2007.
"One" is the second international single from the Bee Gees' album, One. This was the song that returned the Bee Gees to American radio and would turn out to be their biggest US hit in the 1980s, and their last hit single to reach the US top ten. It peaked at number seven on the Billboard Hot 100 chart in September 1989, and it stayed in the Top 40 for ten weeks. It also topped the American adult contemporary chart that same month, remaining at number one for two weeks.
"One" is an album by American country music artists George Jones and Tammy Wynette. This album was released on June 20, 1995 on the MCA Nashville Records label. It was Jones and Wynette's first album together in 15 years; it would also turn out to be their last album together. The album was Wynette's last studio album she would record before her death in 1998.
"One" is the first single from rapper Fat Joe's album Jealous Ones Still Envy 2. The song features Akon.
"One" is the international debut album by Danish singer Ida Corr and a compilation of songs from her previously released studio albums Streetdiva and Robosoul. Ida wrote or co-wrote almost all songs on the album, she also co-produced some of the songs.
"One" is a composition.
"One" is the second album by British house music trio Dirty Vegas, released 18 October 2004 in the UK.
"One" is the twenty-sixth single of Japanese singer and actress Ami Suzuki, and her fourteenth released on the Avex label Avex Trax. Produced by Yasutaka Nakata of capsule, it was released on 2 July 2008.
"One" is Bonnie Pink's tenth studio album released under the Warner Music Japan label on May 13, 2009. This album was recorded in London, Stockholm, Los Angeles, Malmö, and Tokyo.
"One" is the 1989 single album by Metallica.

also known as One (live), One / Eye of the Beholder
released on (26 years ago)

"One" is an Angela Aki's first mini-album. It was her debut Japanese language release, under the independent Virgo Music Entertainment label. The album features three original compositions and three cover songs. The entire album is in Japanese except for the song "Warning". It debuted at #2 in the HMV's indies charts and by the end of the year it had reached #1. The song "Aisuru Mono" was used as the Hitachi DVD Cam CM song.
"One" is Crystal Kay's 24th single, it was released on July 16, 2008. On March 3, 2008, it was revealed that Kay was chosen to sing the theme song to the eleventh Pokémon film Giratina to Sora no Hanataba: Sheimi. Kay also played the voice of Lucky, Nurse Joy's Chansey, in the film. The film's producers had apparently been considering the singer since 2001, when she sang "Lost Child" with Shinichi Osawa and Hiroshi Fujiwara for the soundtrack of the drama Satorare. Giratina to Sora no Hanataba: Sheimi was released in Japan on July 19, three days after the release of the single.
"One" is the first extended play by Welsh recording artist Charlotte Church. It is the first in a series of five EPs and marks another musical direction of Church, departing her pop sound that is heard in her last two albums Tissues and Issues and Back to Scratch. This marks her first alternative rock material. It was released on 3 September 2012 and is preceded by the lead single "How Not to Be Surprised When You're a Ghost". ONE and TWO were combined for a US release on 12 March 2013. Church promoted ONE and TWO in the US with her first North American performances in almost a decade. She appeared in New York, Los Angeles, Toronto, and South by Southwest Festival. Her costumes for her North American concerts were designed by Zoe Howerska.
"One" is the debut album by the American hip hop band, Crown City Rockers.
"One" is the debut album by American Alternative hip-hop group Me Phi Me, released on February 18, 1992 by RCA Records. Generally considered the first folk-rap album, ONE was a critics darling in the United States, United Kingdom, Europe and Scandinavia, though sales were limited. A fusion of acoustic guitars, spacey synthesizers, and live funk beats, the album established the Me Phi Me Fraternity as one of the more progressive hip-hop artists of all time.
"One" a.k.a. "(One)": One, often stylized, was the debut and sole album released by the supergroup The Panic Channel, who formed in 2004, released via Capitol Records on August 15, 2006. There were two singles released: "Why Cry" and "Teahouse of the Spirits.
"One" is the debut album of German singer Edita Abdieski. Abdieski rose to fame after winning the first season of the TV show X Factor in Germany. One was released on March 18, 2011. It includes her top ten hit I've Come to Life and her second single The Key which was written by Jörgen Elofsson who has also written songs for Celine Dion and Britney Spears. Another highlight is the feature with Latin star Ricky Martin. The track is called "The Best Thing About Me Is You" and features writing from another Swedish heavyweight, Andreas Carlsson. Keeping up the Scandinavian presence are Norwegian production/songwriting teams Dsign Music and Tracksville, as well as writers Mads Hauge and Torgeir Bjordal.
"One" is a project by Israeli composer Yuval Ron, who teams together with Turkish virtuoso Omar Faruk Tekbilek, Yair Dalal, singer Azam Ali and many others. Together they are essentially a Middle-Eastern super group.
Writings
"One" is a dystopian novel by David Karp first published in 1953. It was also published under the title, Escape to Nowhere.
also known as "One, a novel"
language: English Language
genre: Utopian and dystopian fiction
subject: Brainwashing
released in (63 years ago)
Films
Games
"One" is a video game released for the Sony PlayStation in 1997. The game was released as a PSone Classic for download on the PlayStation Network on March 18, 2010.

mode: Single-player video game
developer: Visual Concepts
genres: Third-person Shooter, Action game
publishers: ASC Games, Capcom, Take-Two Interactive
released on (18 years ago)

"ONE" is a fighting game for the N-Gage and N-Gage 2.0. It was developed by Digital Legends and published by Nokia.

mode: Multiplayer video game, Single-player video game
developer: Digital Legends
genre: Fighting game
publisher: Nokia
released on (10 years ago)
Miscellanea
One is an Australian free-to-air high-definition digital television multichannel, which was launched by Network Ten on 26 March 2009. The channel initially focused on broadcasting sports-based programing and events, changing in April 2011 to more reality, scripted and adventure-based programing aligning to a younger male demographic.
One is a Japanese manga artist, best known for his manga series One Punch Man, which is remade by Yusuke Murata.One serializes One Punch-Man on his own website, which means he doesn't get paid from it. He is a manga artist for a hobby. He serializes Mob Psycho 100 in the online version of Weekly Shōnen Sunday in the same time.
One is a pronoun in the English language. It is a gender-neutral, indefinite pronoun, meaning roughly "a person". For purposes of verb agreement it is a third-person singular pronoun, although it is sometimes used with first-person reference. It is more or less equivalent to the French pronoun on, the German man, and the Spanish uno.
One is a Macedonian GSM/UMTS mobile operator. The company is under a 100-per-cent ownership of Telekom Slovenije. The network of ONE covers 99,9% of the population and 98,17% of the territory of Macedonia with quality signal.
One is a Canadian English language Category A cable and satellite specialty channel that is owned by ZoomerMedia. It offers lifestyle and entertainment programming devoted to programming on yoga and meditation, weight loss and fitness, sex and relationships, natural health and nutrition, and alternative medicine.
One a.k.a. -one: The suffix -one is used in organic chemistry to form names of organic compounds containing the -C- group: see ketone. Sometimes a number between hyphens is inserted before it to state which atom the =O atom is attached to. This suffix was extracted from the word acetone. The final "-e" disappears if it is followed by another suffix that starts with a vowel.
Printed dictionaries and other books with definitions for
One
Click on a title to look inside that book (if available):
by Christina Pratt
nadle, meaning "one who is transformed" Nez Percés Omaha: mexoga or min-gu-ga Oman: xanith Papago Pima: wi-kovat Porno: Daoism Potawatomi: nowkansas Puerto Viejo ...
by Georg Wilhelm Friedrich Hegel
The salvation andthe blessedness of menare attainedwhen they come to feel themselvesat one withGod, sothat God, on the other hand, ceasestobe for themmere object, and, in that way, an object offearand terror,aswas especially the case ...
by John Sliz
In 1938, the field squadron* was six officers and one.
One Man, One Year, 21,730 Pages by Ammon Shea
"One who flatters with deadly intent." (OED) TheOED explains that thisword comes fromthe Latin term for the "Sardinian plant" (herba Sardonia), which purportedly killed those whoateit, after producing inthem convulsions that appeared to ...
Online dictionaries and encyclopedias with entries for
One
Click on a label to prioritize search results according to that topic:
Photos about
One
Click on an item to view that photo:
If you need related images for an article or a report, you can download stock photos:
More...
Video language resources about
One
Click on an item to play that video:
View more videos about The One.
See also the pronunciation examples of One!
Sign language
Click on an item to play that video:
Quotes about
One
One lonely tree
Standing
In one lonely field

One lonely field
Sitting
In one lonely city

One lonely city
Laying
In one lonely state

One lonely state
Drowning
In one lonely nation

One lonely nation
With
One lonely person
Watching (Heather Schroer)
more quotes about one...
Scrabble value of O1N1E1
The value of this 3-letter word is 3 points. It is included in the first and second editions of the Official Scrabble Players Dictionary.
Couldn't select: Got error 28 from storage engine