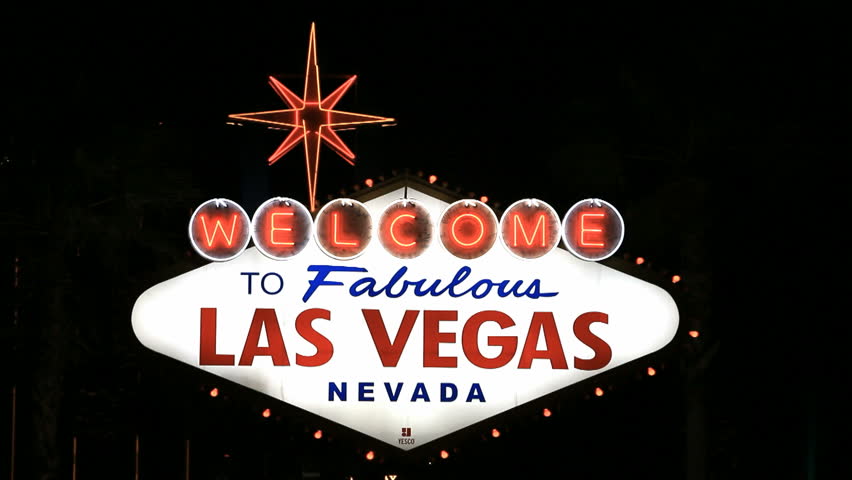 Rekindle
Video footage: Las Vegas famous Welcome sign. Night view of flashing bright colorful sign. Black background. HD 1080 video. Don Despain of Rekindle Photo.
Play/pause
Buy footage
Find more
Definition of the verb
rekindle
What does rekindle mean as a doing word?
verb - inflections: rekindled | rekindling | rekindles
kindle anew, as of a fire

syntax

:

Syntactic formula
Example for the syntactic formula
[

Agent

- intentional control] [Verb] [

Patient

]
Bill dried the clothes
[

Agent

- intentional control] [Verb] [

Patient

] [Adjective]
The clothes dried wrinkled
[

Agent

- intentional control] [Verb] [

Patient

] [Adjective] with [

Instrument

]
Tony broke the piggy bank open with a hammer
[

Agent

- intentional control] [Verb] [

Patient

] to / into [Oblique, state]
Tony broke the glass to pieces
[

Agent

- intentional control] [Verb] [

Patient

] to / into [Oblique, state] with [

Instrument

]
Tony broke the glass to pieces with a hammer
[

Agent

- intentional control] [Verb] [

Patient

] with [

Instrument

]
Bill dried the clothes with a hairdryer
[

Instrument

] [Verb] [

Patient

]
The hairdryer dried the clothes
[

Patient

] [Verb]
The clothes dried | The roses bloomed
[

Patient

] [Verb] [Adjective]
Piggy banks break open
[

Patient

] [Verb] [Adjective] with [

Instrument

]
Piggy banks break open with a hammer
[

Patient

] [Verb] [Adverb]
Copper rods bend easily | Cotton clothes dry easily | Crystal vases break easily | Idaho potatoes bake beautifully
[

Patient

] [Verb] to / into [Oblique, state]
Glasses break to pieces
[

Patient

] [Verb] to / into [Oblique, state] with [

Instrument

]
Glasses break to pieces with a rock

Verbs of Change of State (with the same syntax): abase, abate, abbreviate, abrade, abridge, accelerate, acetify, acidify, activate, advance, age, agglomerate, air, alkalify, alter, ameliorate, americanize, amplify, anesthetize, anglicize, animate, apostatize, atomize, attenuate, augment, awake, awaken, balance, beautify, bedew, bifurcate, bisect, blacken, blast, bleach, bloody, blunt, blur, bolshevize, botch, brighten, broaden, burn, burst, calcify, capacitate, capsize, caramelize, carbonize, castrate, categorize, catholicize, cauterize, change, char, cheapen, chill, chlorinate, christianize, circumcise, civilize, clean, clear, clog, close, clouded, coagulate, coarsen, collapse, collect, commercialize, compress, condense, constrict, constringe, construct, contract, cool, correct, corrode, corrugate, corrupt, cremate, crimson, crisp, crumble, crystallize, curdle, dampen, darken, de-escalate, deafen, decelerate, decentralize, decrease, deepen, deflate, defrost, degenerate, degrade, dehumidify, dehydrate, demagnetize, demobilize, democratize, depressurize, desalinate, desiccate, destabilize, deteriorate, detonate, devalue, diffract, diffuse, dilate, dilute, dim, diminish, dirty, disintegrate, dislocate, disorganize, disperse, dissipate, dissolve, diversify, divide, domesticate, double, drain, dry, dull, ease, effeminate, emaciate, emasculate, embitter, embrocate, empty, emulsify, energize, enhance, enlarge, equalize, equilibrate, eternalize, europeanize, evaporate, even, expand, explode, fade, famish, fatten, federate, feminize, fertilize, fill, firm, flatten, flood, fossilize, fray, freeze, freshen, frost, fructify, fuse, gasify, gelatinize, gladden, granulate, gray, grow, halt, harden, harmonize, hasten, heal, heat, heighten, humidify, hush, hybridize, hydrogenate, ignite, improve, incinerate, increase, incubate, inflate, intensify, invert, iodize, ionize, kindle, laminate, lengthen, lessen, level, levitate, light, lighten, lignify, liquefy, loop, loose, loosen, macerate, magnetize, magnify, mature, mechanize, mellow, melt, mineralize, mobilize, moderate, modernize, modulate, moisten, motorize, muddy, multiply, mute, narrow, nasalize, nationalize, naturalize, neutralize, nitrify, normalize, objectify, obscure, open, operate, ossify, overturn, oxidize, pale, paralyze, pasteurize, perfect, petrify, polarize, polymerize, pop, popularize, proliferate, propagate, publicize, pulverize, purify, purple, putrefy, quadruple, quicken, quiet, quieten, rarefy, reanimate, redden, regularize, reopen, reproduce, resuscitate, reverse, revive, ripen, roughen, rupture, saponify, scorch, sear, secularize, sharpen, short, short-circuit, shorten, shrink, shrivel, shush, shut, sicken, silence, silver, singe, sink, slack, slacken, slim, slow, smooth, soak, sober, soften, solidify, sour, sovietize, sprout, stabilize, standardize, steady, steep, steepen, sterilize, stiffen, stratify, strengthen, submerge, subside, sunburn, sweeten, tame, tan, taper, tauten, tense, thaw, thicken, thin, tighten, tilt, tire, topple, toughen, tousle, tranquilize, treble, triple, ulcerate, unionize, urbanize, vaporize, vary, ventilate, vibrate, vitrify, volatilize, vulcanize, wake, waken, warm, weaken, westernize, wet, whiten, widen, worsen, yellow.

lexical domain

: Weather - verbs of raining, snowing, thawing, thundering

more generic words

: conflagrate / enkindle / inflame / kindle

= cause to start burning

arouse again
Alternative definition of the verb
rekindle
verb
To kindle once again.
To revive.
Film
"Rekindle" is a 2011 comedy film written and directed by Marios Hamboulides.
Printed dictionaries and other books with definitions for
Rekindle
Click on a title to look inside that book (if available):
by Regina Elliott
To rekindle means to "kindle again" — to ignite, light, set fire to, burst into flame, shake up, jolt, arouse, awaken, inspire, to enliven or energize. As a review we recall that passion means to have a strong, barely controllable emotion, to be eager ...
City-building after disaster in Christchurch by Kevin McCloud, Sally Blundell, Roger Sutton, Rebecca MacFie, David Sheppard, Gary Franklin
Rekindle is a social enterprise that enables the rerouting.
by David Grambs
to: INGEMINATE reject as spurious, to: ATHE- TIZE reject or condemn, to: ASPERNATE reject strongly, to: RESPUE rejoicing or celebrating together: CONGAUDENCE rekindle or relight, to: RELUME related by marriage: AFFINAL related on ...
by Maurice Waite
rekindle v. (rekindles, rekindling, rekindled) 1 revive a past feeling, hope, or interest. 2 relight a fire. relapse v. /ri-laps/ (relapses, relapsing, relapsed) 1 (of a sick or injured person) become ill again after a period of improvement. 2 (relapse ...
by Richard Soule
Rekindle, reillumine, relumine, relight, light *J»a'n» ...
(and Related Subjects) by K.L. Kosanke, Barry T. Sturman, Robert M. Winokur, B.J. Kosanke
REKINDLE – The ...
by C. J. Gordon
-Punahpunah kathan-Hansil hansil háeba Rekindle, v.-Punah рта/ шиш k.
Online dictionaries and encyclopedias with entries for
Rekindle
Click on a label to prioritize search results according to that topic:
Photos about
Rekindle
Click on an item to view that photo:
Video about
Rekindle
Rekindle Meaning
Video shows what rekindle means. To kindle once again.. To revive.. Rekindle Meaning. How to pronounce, definition audio dictionary. How to say rekindle.
See also the pronunciation examples of Rekindle!
Quotes about
Rekindle
Men of integrity, by their very existence, rekindle the belief that as a people we can live above the level of moral squalor. We need that belief; a cynical community is a corrupt community. (John W. Gardner)
more quotes about rekindle...
Scrabble value of R1E1K5I1N1D2L1E1
The value of this 8-letter word is 13 points. It is included in the first and second editions of the Official Scrabble Players Dictionary.
Anagrams of
R
E
K
I
N
D
L
E
What do you get if you rearrange the letters?
See also the blanagrams of Rekindle!
Share this page
Next...
Go to the usage examples of Rekindle to see it in context!