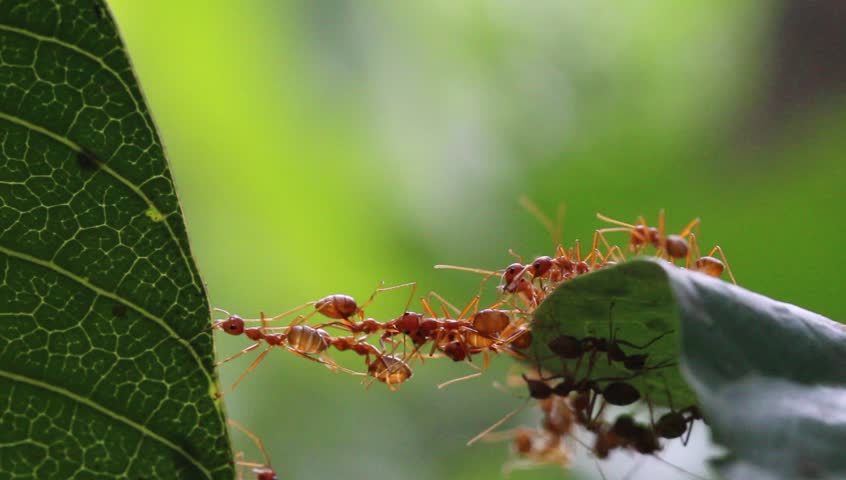 Unity
Definition of the noun
unity
What does unity mean as a name of something?
noun - plural:
unity: unities
Unity: Unities
an undivided or unbroken completeness or totality with nothing wanting
the smallest whole number or a numeral representing this number

lexical domain

: Quantities - nouns denoting quantities and units of measure

more generic words

: digit / figure

= one of the elements that collectively form a system of numeration

more specific words

:

the quality of being united into one
Places
There are other places with in their name, like Unity Hall, Unity State, Unity Chapel, Unity Church, Unity Temple, Unity Village, Unity Cemetery, Unity Township, Statue of Unity, Unity University, Unity Chapel Cemetery.
Groups
Unity is a musical group.

albums: "You Are One", "Blood Days"

Unity is a musical group.
There are other groups with in their name, like Unity Pacific, Vanilla Unity, Black Unity Trio, TelDem Com'unity, Hare-brained unity, Tore Johansen Unity, Globe Unity Orchestra, Development Unity Crew, Pat Metheny Unity Band, Astral Travelling Unity, Pat Metheny Unity Group, Wagdug Futuristic Unity, Life Unity Music Amplified and Seanchai & the Unity Squad.
Business
Unity a.k.a. Alliance Airlines is an air charter company based at Brisbane International Airport in Queensland providing fly-in fly-out transportation to the mining and energy sector.
Unity a.k.a. Flight West Airlines was an Australian regional airline headquartered in Brisbane, Queensland. Established in May 1987, it operated predominantly in Queensland. The airline went into voluntary liquidation on 19 June 2001 before being sold to Queensland Aviation Holdings, the parent company of Alliance Airlines, in April 2002.
Music
"Unity" is an album by jazz organist Larry Young, released on the Blue Note label. While not free jazz, the album features innovative experimentation. The title was chosen by Young because "although everybody on the date was very much an individualist, they were all in the same frame of mood. It was evident from the start that everything was fitting together." The album was Young's second for Blue Note, following on from Into Somethin'.

genre: Jazz
released in (50 years ago)

"Unity" is the 15th studio album by the German heavy metal band Rage, released in 2002 by SPV/Steamhammer.
"Unity" is a song recorded by Afrika Bambaataa and James Brown as a duet in 1984. It was the first recording in which Brown collaborated with a performer associated with hip hop, a then-new idiom heavily influenced by Brown's own funk music. The record's title and its cover showing the two performers clasping hands express solidarity between the two styles. The song's music is similar in its structure to Brown's own funk songs of the late 1960s and 1970s, but uses the drum machine and keyboard-generated timbres of electro. The song's rapped lyrics are on the themes of "Peace, unity, love, and having fun". The single charted #87 R&B.
"Unity" is the 4th studio album by Israeli jazz bassist Avishai Cohen, released in 2001.

released on (14 years ago)

"Unity" is a live double album by jazz composer, bandleader and keyboardist Sun Ra and his Arkestra recorded in 1977 and originally released on the Italian Horo label.
"Unity" is a split album by Dropkick Murphys and Agnostic Front.
"Unity" is a musical album of Fade 2 Black & Bondan Prakoso.

released on (8 years ago)

"Unity" is the second album for Australian band George.

released on (11 years ago)

"Unity" is a musical single of DJ Paul Elstak.

released in (19 years ago)

"Unity" is a 1984 single by Afrika Bambaataa and James Brown.
Film
"Unity" is a feature-length educational documentary scheduled for release in late 2011. The film is written and directed by Shaun Monson, who also wrote and directed the film Earthlings. Unity continues the theme established by Monson in Earthlings of the interrelation of animals, nature, and humankind. UNITY will explore the unifying force of consciousness found in humans, animals and nature. Monson said, "Nature is multitudinous in its expression.
Game
"Unity" was a video game being developed by Jeff Minter and Lionhead Studios for the Nintendo GameCube system. It was in development from the beginning of 2003 until its cancellation at the end of 2004. It was to feature Jeff Minter's trademark psychedelic graphical style, meshed with an interactive music component. The music was to be provided by someone who was well-known and appropriate for the game's style, but the participant was never revealed.
developer: Jeff Minter
publisher: Lionhead Studios
released in (11 years ago)
Artwork
"Unity" is a painting (giclée, acrylic paint) by Robert Cook.
media: giclée, acrylic paint
genre: Landscape painting
subjects: Landscape painting, Tree
Miscellanea
Unity is a cross-platform game creation system developed by Unity Technologies, including a game engine and integrated development environment. It is used to develop video games for web sites, desktop platforms, consoles, and mobile devices. First announced only for Mac OS, at Apple's Worldwide Developers Conference in 2005, it has since been extended to target more than fifteen platforms. It is now the default software development kit for the Nintendo Wii U.

also known as Unity 3D
genres: Game engine, 3D game engine
license: Proprietary software
official website: unity3d.com

Unity is a graphical shell for the GNOME desktop environment developed by Canonical Ltd. for its Ubuntu operating system. Unity debuted in the netbook edition of Ubuntu 10.10. It was initially designed to make more efficient use of space given the limited screen size of netbooks, including, for example, a vertical application switcher called the launcher, and a vertical space saver multipurpose top menu bar.

also known as Unity shell
developer: Canonical
genre: Desktop environment
license: GNU Lesser General Public License
released on (5 years ago)
official website: unity.ubuntu.com

The Unity connecting module was the first U.S.-built component of the International Space Station. It is cylindrical in shape, with six berthing locations facilitating connections to other modules. Unity measures 4.57 metres in diameter, is 5.47 metres long, and was built for NASA by Boeing in a manufacturing facility at the Marshall Space Flight Center in Huntsville, Alabama. Sometimes referred to as Node 1, Unity was the first of the three connecting modules; the other two are Harmony and Tranquility.
Unity registered as Latvian: Partija "VIENOTĪBA" Party "UNITY" is a liberal-conservative political party in Latvia, founded as an electoral alliance of the New Era Party, Civic Union, and the Society for Other Politics on 6 March 2010. It was reportedly founded in a bid to form a counterweight to the left-wing Harmony Centre alliance, which had been strengthening in polls and elections, while the other right-wing parties were below the electoral threshold of 5%.
Unity was a Russian political party that was created in September 1999 and registered on October 15, supported by Russia's President Boris Yeltsin, Prime Minister Vladimir Putin and dozens of Russian governors to counter the threat which the Kremlin perceived from the Fatherland-All Russia alliance. It was also unofficially dubbed "Medved'" or "Medvedi", as "MeDvEd" was an acronym of its full name. Later the party adopted a brown bear for its symbol.
Unity: From an Anglo-French unite, from Latin unitatem "oneness, sameness, agreement," from unus "one". Unity is defined as the state of being undivided or unbroken completeness or totality with nothing wanting. It is the smallest whole numeral representation. It has the quality of being united into one. Unity can denote a combining of all the parts, elements and individuals into an effective whole. It is applicable to people and objects forming whole notions of any concept. It implies oneness when there is a certain usual division.

also known as Town of Unity

Unity was a short-lived political alliance in Hungary of five political parties formed for to contest the 2014 Hungarian parliamentary election. The parties involved were the Hungarian Socialist Party, Together 2014, Democratic Coalition, Dialogue for Hungary and Hungarian Liberal Party.
Unity is a company-wide crossover story published by Valiant Comics in the summer of 1992. In 2013, the title was later used for an ongoing superhero team comic series.
Unity is a Trans-Pacific submarine communications cable between Japan and the United States that was completed in April 2010.
UNITY is a programming language that was constructed by K. Mani Chandy and Jayadev Misra for their book Parallel Program Design: A Foundation. It is a rather theoretical language, which tries to focus on what, instead of where, when or how. The peculiar thing about the language is that it has no flow control. The statements in the program run in a random order, until none of the statements causes change if run. This allows for programs that run indefinitely as well as programs that would normally terminate.
Unity or Progressive Unityand United Reform was the name used Canada, by a popular front party initiated by the Communist Party of Canada for the 1940 Canadian election. Dorise Nielson was elected in North Battleford under the Unity label while Walter George Brown was elected as a United Reform MP in Saskatoon City.
Unity, formerly the Ceramic and Allied Trades Union, is a British trade union, created in the early 19th century to protect pottery workers from dangerous conditions of their field. In 2006 it changed its name to Unity.
Unity was the political label for a series of electoral pacts by Irish nationalist, Irish Republican and socialist candidates in Northern Ireland elections in the late 1960s and early 1970s. It also contested elections as a party in its own right, electing six councillors in the 1973 local council elections in the Fermanagh and Dungannon areas, although this was reduced to 2 members of Fermanagh council in the next election in 1977.
UNITY is a union of by asylum seekers established in the Glasgow, Scotland, in 2005 to ensure that the human rights of asylum seekers and sans papiers in the UK are upheld. Its headquarters are in Ibrox, near to the Home Office Immigration Centre where it holds monthly demonstrations highlighting the treatment of asylum seekers in the UK.
Unity was a ship that went missing in 1813 off the coast of Tasmania, Australia.
Unity: Birlik is a now banned political party in Uzbekistan, formed in September 1989 by computer science professor Abdurahim Polat and former Soviet Union Member of Parliament Pulat Akhun. It is Uzbekistan's first democratic opposition organization. The are also the founders of Harakat, an Uzbek political/human rights journal.
Unity is a political party in Ukraine created in 1999 as a protest. The party was led by the former mayor of Kiev Oleksandr Omelchenko but in early 2008, he temporally halted his party membership in favor of a membership of Our Ukraine-Peoples Self Defence.
Unity is the second single from American rock band Shinedown's fourth studio album, Amaryllis.
Unity is a left-wing political party in Georgia. At the last legislative elections, 28 March 2004, the party was part of the Jumber Patiashvili - Unity alliance.
Phrases with
Unity
Printed dictionaries and other books with definitions for
Unity
Click on a title to look inside that book (if available):
Understanding a World in Motion by James Maffie
Agonistic inamic unity is an orderly pattern of ordering and disordering according to which neither order nor disorder is stable or enduring. Borrowing terminology from Western philosophy, we might say agonistic inamic unity is a stable, ...
by James Donald, Michael Renov
Organic unity refers to the way the parts of a whole relate to one another, how they relate to the whole, and how the whole...
An organic unity is a whole that is more than the sum of its parts, for the whole possesses an intrinsic value not contained in any of its parts.
Bible Word Dictionary by Pastor Garrick Bridgeforth Sr.
Unity is a tool used to unite one another for a specific cause. The specific cause may be holy or unholy, but it is the togetherness that makes it work or prosper. Unity is a bond that is formed by two or more people for the power of one. We unite ...
Critical Rationalism, Critical Theory and Scientific Realism by N. Stockman
Systematic, and in the context of empirical-analytic nomological science this means deductive, unity is an idea which guides the progressive fulfilment of the inherent human interest in technical control over objectified nature, and this interest ...
by William Landon
Unity is a banner that has been flown over Christianity and every other major human religion as long as there have beenreligions. The topic of unityis onethat various groups and individuals have looked to as a kind of ideal state. It is feltthat ...
Augustine as Spirtual Guide by Gabriel Quicke
Unity is a gift of the Holy Trinity, a gift of the love of God.
Augustine repeats that unity is the fruit of love. Love draws human beings beyond the boundaries of ego ...
by Sheldon Lewis
Unity Is the Deining Requirement for Building the Tabernacle And Moses assembled all the congregation ofthe children ofIsrael, and said to them...: "Take from among you an offering to the Lord, whosoever is ofa willing ...
On the Transcendence and Presence of God by Robert Cummings Neville
The interesting thing about a de facto unity is that it is what we usually call a harmony, for the parts are harmonized together to make up one thing. This is something Plato would like. But it would seem that a harmony is precisely the sort of ...
by Ans Joachim van der Bent
UNITY. Unity is the primary goal of the ecumenical movement. It is also the raison d'être of the World Council of Churches (q.v.). The word ...
The Environment and Humankind by Ian Douglas, Richard John Huggett, Mike Robinson
UNITY. AND. DIVISION. IN. GLOBAL. POLITICAL. GEOGRAPHY. Peter. Taylor. Around the turn of the twentieth century a particular type of social theory became prominent. Relating social behaviour to the changing geography of the times, ...
by K. S. Bharathi
UNITY. AND. EDUCATION. _. A person who is integrated and sure of himself fears none and consequently provokes no fear. To Tagore, salvation from ego or the principle of self-realisation should not be regarded only as an individualistic aim ...
by David J. Bodenhamer, Robert G. Barrows
era, Unity churches or centers stress individual freedom and fulfillment, the teachings of Jesus, the omnipresence of God, the indwelling Christ in all humankind, and affirmative prayer. It is non- creedal, an attitude and teaching rather than a ...
by Hamlet Bareh
Unity. of. lndia. A modern democratic Government has six basic normal. They are: (a) a responsible governments, institution — where the governmental agency is accessible to the citizens; (b) a system of choice making which defers to the ...
Online dictionaries and encyclopedias with entries for
Unity
Click on a label to prioritize search results according to that topic:
Photos about
Unity
Click on an item to view that photo:
If you need related images for an article or a report, you can download stock photos:
More...
Videos about
Unity
Click on an item to play that video:
View more videos about Partition of unity and In Unity There Is Strength.
See also the pronunciation examples of Unity!
Sign language
Click on an item to play that video:
Quotes about
Unity
Even if a unity of faith is not possible, a unity of love is. (Hans Urs von Balthasar)
more quotes about unity...
Scrabble value of U1N1I1T1Y4
The value of this 5-letter word is 8 points. It is included in the first and second editions of the Official Scrabble Players Dictionary.
Couldn't select: Got error 28 from storage engine