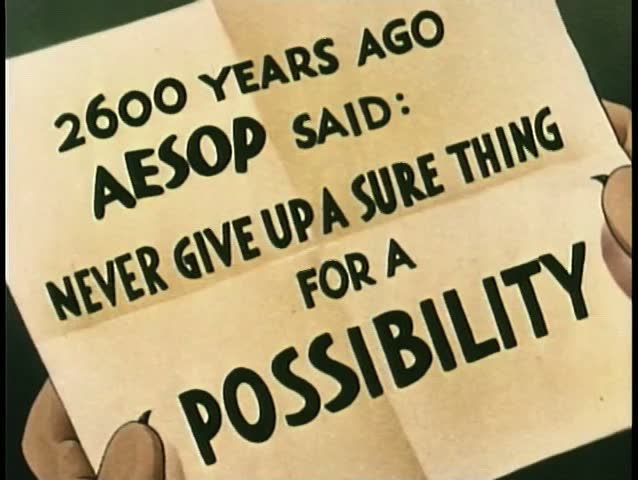 Examples of Aesop
Sentences with the noun
Aesop
2 examples:
In Aesop's fable about the crow and the pitcher, a thirsty bird happens upon a vessel of water, but when he tries to drink from it, he finds the water level out of his reach.
(Science Daily - News, )
Scientists used the Aesop's fable riddle -- in which subjects drop stones into water to raise the water level and obtain an out-of reach-reward -- to assess New Caledonian crows' causal understanding of water displacement.
(Science Daily - News, )
Other sentences
10 examples:
It is my contention that Aesop was writing for the tortoise market. hares have no time to read.
(Anita Brookner)
The beauty brand Aesop doesn't advertise.
(Ingrid Schmidt in Los Angeles Times - All The Rage, )
The founder of the Australian cosmetics label Aesop is branching out with a new men's accessories shop.
(The New York Times - Travel, )
That it's the only hotel in Italy to have Aesop products speaks volumes of its considered attention to detail.
(The Telegraph - Travel, )
Researchers set out to see if a crow would raise the water level in a tube by dropping stones in it, as in Aesop's fable.
(The New York Times - Science, )
Scientists from the University of New South Wales in Australia created the programme that can write its own moralistic tales like Aesop's The Hare and the Tortoise.
(Daily Mail - Science, )
Top perfume houses, from Calvin Klein to Aesop and The Library of Fragrance, are producing chic apothecary-style bottles more suited to a chemist's shop than boudoir, writes JOSEPHINE FAIRLEY.
(Daily Mail - Femail, )
The basic story behind "Androcles and the Lion" predates even Aesop, who is credited with concretizing the tale of a boy who removes a thorn from a lion's paw and receives a number of unexpected benefits.
(The Denver Post - Entertainment, )
Michael O'Keeffe, chief executive of Melbourne-based beauty brand Aesop, talks about having Scotch on the plane, getting lost in Asian cities and the lesson he learned from being stranded on a train in France.
(The Wall Street Journal - Lifestyle, )
"Aesop" means "storyteller" in Greek, and it's a fitting name for a cult beauty brand that eschews advertising, relying instead on word of mouth and a well-informed staff trained to focus on highbrow conversation, rather than selling.
(Ingrid Schmidt in Los Angeles Times - All The Rage, )
Other examples
See also examples for aesop's fables.
Don't miss the pronunciation examples of Aesop to learn how to say it correctly!
Share this page
Next...
Go to the thesaurus of Aesop to find many related words and phrases!