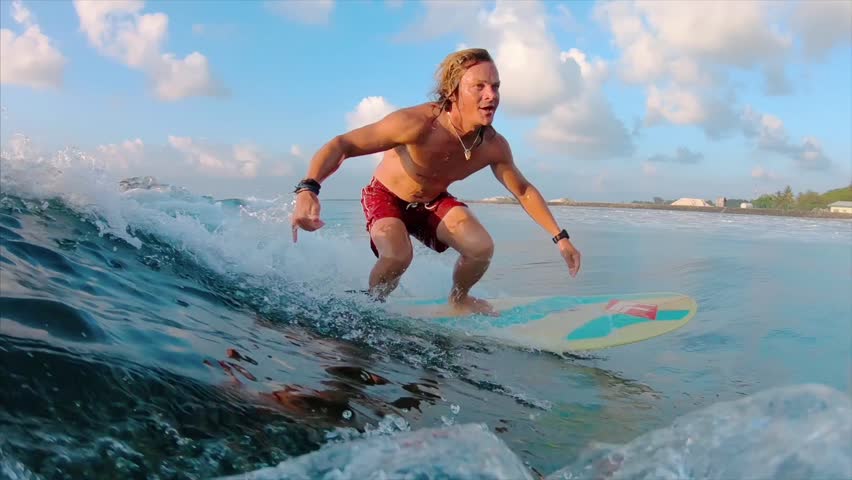 Examples of Afterwards
Questions
8 examples:
What shall we do afterwards?
Do you want to join us for a drink afterwards?
Do you plan to join us for a drink afterwards?
Do you already know whether you will go to the beach afterwards, and, if yes, when?
But how do they recover their original shape afterwards?
(Science Daily - News, )
Every January, gadget firms make a splash at CES. But what happens to those products afterwards?
(CNET News - Politics and Law, )
It is well known what happened afterwards to Tony Blair and George W Bush - but what about the rest of them?
(Adam Withnall in The Independent - U.K. News, )
Do you ever find yourself having to choose between a tempting glass of wine with a meal or a cheeky dessert afterwards?
(The Independent - Food & Drink, )
Other sentences
100 examples:
I felt bad afterwards.
He will come afterwards.
I'll tell you afterwards.
He regretted it afterwards.
Come and see me afterwards.
She regretted it afterwards.
I'm driving her home afterwards.
I'm driving him home afterwards.
Afterwards, the witnesses testified.
Afterwards there will be hell to pay.
Afterwards I want to go to the hotel.
Afterwards, I did not speak with them.
Afterwards, he assumed a new identity.
I felt very light on my feet afterwards.
Afterwards a confirmatory email was sent.
Hey, let's eat some ice cream afterwards.
Sounds great, I'll have a look afterwards.
He waited until ten and left shortly afterwards.
That way I'll have time to talk to you afterwards.
She was fine before lunch, but felt bad afterwards.
Afterwards, we went to Bethlehem to see the statues.
Have a bath! You'll feel fresh and relaxed afterwards.
Call us before you dig. You may not be able to afterwards.
You go to school in order to study at university afterwards.
Keep your eyes wide open before marriage, half shut afterwards.
When I asked afterwards it seems he hadn't said that as a joke.
I note down absolutely everything, but they're no good to me afterwards.
In addition, we will issue the 'employee of the month' award afterwards.
At first I was not sure which one I wanted, but afterwards I decided on this red one.
He had used the used brush to paint the wall green, and he did not clean it afterwards.
Tidying up is great, but it has the downside that one can never find anything afterwards!
I don't go to the movies alone because I like to talk to someone about the movie afterwards.
To Bob's disappointment, several of those who had promised to help him afterwards backed out.
Even if that's alright with you nobody else will accept it. I'll get shouted at afterwards so...
Until the age of 21, children love their parents; at 25 they judge them, afterwards they forgive them.
The art of teaching is only the art of awakening the natural curiosity of young minds to satisfy it afterwards.
If you want to have parties in my house, clean up everything afterwards, and don't break anything, or else pay for the damage.
We went for a swim in the sea and afterwards dried our wet bathing things, sticking them under the windscreen wipers of the car.
The church we went past crumbled five minutes afterwards due to a huge earthquake and more than a 100 churchgoers were buried alive.
Before tidying up, all my things were lying scattered about in their proper place; afterwards, everything was neatly arranged hell knows where.
Afterwards, he will be an archeologist. This is also the sole profession, in which even after you have already touched the bottom, you still continue digging...
Afterwards, because it was sanctioned by many of the successive dynasties Buddhism became widespread and had a tremendous impact on the development of Chinese thought, culture and art.
I am the Flying Spaghetti Monster. Thou shalt have no other monsters before Me. (Afterwards is OK; just use protection.) The only Monster who deserves capitalization is Me! Other monsters are false monsters, undeserving of capitalization.
When I was very young, my father died. His younger brother, due to the vicissitudes of the times and to his own laziness, dissipated his own fortune and afterwards became a peddler of writing materials. He often came to our house, but when he came, my mother would scold him and he would be troubled.
The elders drink afterwards.
(Kikuyu proverb)
Study first, play afterwards.
(Daniel D. Palmer)
Blow first, and sip afterwards.
(Dutch proverb)
Desire first, death afterwards.
(Swahili proverb)
Hear first, and speak afterwards.
(Spanish proverb)
Think first and speak afterwards.
(Latin proverb)
Sentence first, verdict afterwards.
(Lewis Carroll)
She unbent her mind afterwards - over a book.
(Charles Lamb)
'Tis afterwards that everything is understood.
(Irish proverb)
It's better to be prepared than swift afterwards.
(Faroese proverb)
One word beforehand is better than ten afterwards.
(Danish proverb)
I did not know I was in my prime until afterwards.
(Mason Cooley)
Who does not obey forbidding will regret afterwards.
(Estonian proverb)
One ducat before the trial is worth three afterwards.
(Polish proverb)
We shape our tools and afterwards our tools shape us.
(Marshall McLuhan)
The scalded dog fears hot water, and afterwards, cold.
(Italian proverb)
It is beautiful to do nothing and then rest afterwards.
(Spanish proverb)
Light your lamp first at home and afterwards at the mosque.
(Arabian proverb)
Peralvillo justice: hang a man first and try him afterwards.
(Spanish proverb)
Abstinence from sins is better than seeking help afterwards.
(Ali ibn Abi Talib)
Many scruple to spit in church, and afterwards defile the altar.
(Italian proverb)
Send a child to do your errands, go do them yourself afterwards.
(Finnish proverb)
Most quarrels are inevitable at the time; incredible afterwards.
(E.M. Forster)
Keep thy eyes wide open before marriage, and half-shut afterwards.
(Benjamin Franklin)
Before marriage open your eyes wide; afterwards close them tightly.
(American proverb)
The more original a discovery, the more obvious it seems afterwards.
(Arthur Koestler)
Many a one leaves the roast who afterwards longs for the smoke of it.
(Italian proverb)
He who made fun of the old man, laughed at first and cried afterwards.
(Spanish proverb)
Make every bargain clear and plain, that none may afterwards complain.
(Latin proverb)
If you hit a wrong note, then make it right by what you play afterwards.
(Joe Pass)
Keep both eyes open before you are married and afterwards close only one.
(Jamaican proverb)
A weak man has doubts before a decision, a strong man has them afterwards.
(Karl Kraus)
A gypsy only tells the truth once in his life but he regrets it afterwards.
(Gypsy proverb)
Always speak the truth, think before you speak, and write it down afterwards.
(Lewis Carroll)
If there is one Osama bin Laden now, there will be 100 bin Ladens afterwards.
(Hosni Mubarak)
As soon as the harvest is in, you're a migrant worker. Afterwards just a bum.
(Nunnally Johnson)
Give me the children until they are seven and anyone may have them afterwards.
(Saint Francis Xavier)
I never really like the characters I play. I only come to love them afterwards.
(Gerard Depardieu)
It is better to sleep on things beforehand than lie awake about them afterwards.
(Baltasar Gracian)
Those that set in motion the forces of evil cannot always control them afterwards.
(Charles W. Chesnutt)
Until your fortieth it is better to eat than to drink; afterwards it is vice versa.
(Hebrew proverb)
Experience is a hard teacher because she gives the test first, the lessons afterwards.
(Vernon Law)
The superior man acts before he speaks, and afterwards speaks according to his action.
(Confucius)
A poem ought to be well made at first, for there is many a one to spoil it afterwards.
(Irish proverb)
Agressive music can only shock you once. Afterwards its impact declines. It's inevitable.
(Brian Eno)
Each problem that I solved became a rule, which served afterwards to solve other problems.
(Descartes)
Women know when they've got the menopause but men don't quite know. They know it afterwards.
(Omar Sharif)
All marriages are happy. It's trying to live together afterwards that causes all the problems.
(Shelley Winters)
An Englishmen thinks seated; a Frenchmen standing; an American pacing, an Irishman, afterwards.
(Austin O'Malley)
For an idea ever to be fashionable is ominous, since it must afterwards be always old-fashioned.
(George Santayana in Winds of Doctrine, )
Bernard always had a few prayers in the hall and some whiskey afterwards as he was rather pious.
(Daisy Ashford)
People who have seen me read usually come up afterwards and invite me to be a part of something.
(Amber Tamblyn)
Let the veil of silence fall presently over what happened afterwards. Silence, too, can speak out.
(Lech Walesa)
Afterwards, the patient appears to be in pain.
(Daily Mail - Health, )
Afterwards, folks thought the two were an item.
(Los Angeles Times - Entertainment News, )
"He carried on drinking and went out afterwards.
(Ryan Ramgobin in The Independent - U.K. News, )
Other examples
Don't miss the pronunciation examples of Afterwards to learn how to say it correctly!
Share this page
Next...
Go to the thesaurus of Afterwards to find many related words and phrases!