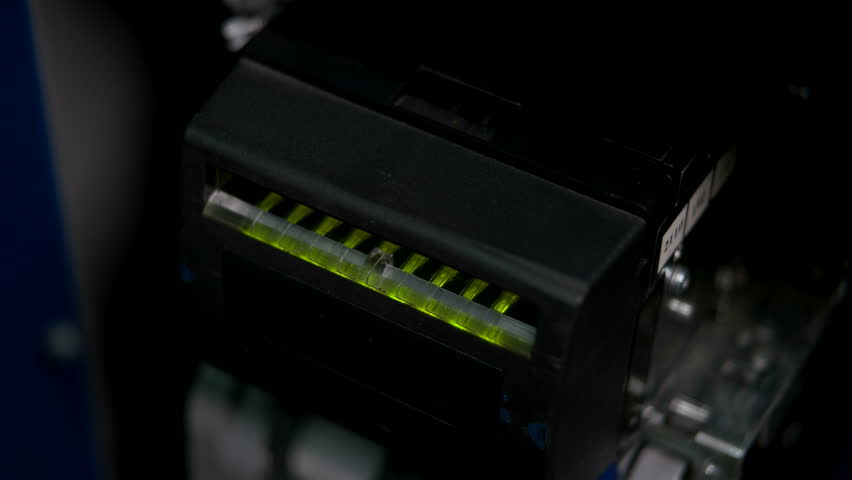 Examples of Acceptor
Sentences with the noun
Acceptor
3 examples:
The cells make use of a donor molecule called DRCN7T and use PC71BM as an acceptor.
(Nature Photonics, )
The electrochemical properties and reactions of these compounds with an electron donor and an acceptor are found to be markedly dependent on the Lewis acidity of redox-inactive metal ions.
(Nature Chemistry, )
New research reveals that energy is transferred more efficiently inside of complex, three-dimensional organic solar cells when the donor molecules align face-on, rather than edge-on, relative to the acceptor.
(Science Daily - News, )
Other sentences
30 examples:
Organic solar cells usually require the incorporation of costly fullerene acceptor layers.
(Nature Communications, )
Also online, a paper by Laviv et al. uses mMaroon1 as a FRET acceptor for the newly developed CyRFP1.
(Nature Methods, )
Dissociation of excitons at the donor/acceptor interface in organic solar cells occurs on fast timescales.
(Nature Communications, )
Design rules for the synthesis of donor–acceptor systems with efficient intramolecular singlet fission are now proposed.
(Nature Materials, )
Here, Holliday et al . develop a new acceptor and pair it with canonical P3HT to obtain 6.4% efficient and stable devices.
(Nature Communications, )
The method is applied to single polymers and donor–acceptor mixtures, and for the realization of single-layer solar cells.
(Nature Materials, )
The transfer of a phosphate group from a CDP-linked donor to an acceptor alcohol is catalysed by CDP-alcohol phosphotransferases.
(Nature Communications, )
In organic photovoltaics, the best-performing devices are often based on fullerene derivatives as the electron acceptor counterpart.
(Nature Communications, )
Here Canton et al. monitor this out-of-equilibrium process in a donor–acceptor bimetallic assembly using an X-ray free-electron laser.
(Nature Communications, )
Laboratory studies demonstrate that mercury can be beneficial to microbial growth by acting as an electron acceptor during photosynthesis.
(Nature Geoscience, )
The benefits of designing and constructing organic solar cells featuring more than a single donor and single acceptor material are discussed.
(Nature Photonics, )
Now, targeted infrared excitation has been used to modulate the efficiency of electron transfer in a series of donor–bridge–acceptor molecules.
(Nature Chemistry, )
This result, together with DFT computations, supports a catalytic mechanism involving the deprotonated pyridinol hydroxy group as a proton acceptor.
(Nature Chemistry, )
The results provide evidence that PSII undergoes significant conformational changes at the electron acceptor side and at the Mn4CaO5 core of the OEC.
(Nature, )
Laboratory experiments with HgII and different carbon sources reveal that purple bacteria can use HgII as an electron acceptor, promoting bacterial growth.
(Nature Geoscience, )
The spin dynamics at organic donor–acceptor junctions is critical in determining charge generation and recombination in devices, but the detail is still unclear.
(Nature Communications, )
Here, the authors show that the key enzyme for the biosynthesis of 9- O -acetylated sialoglycans is CASD1, which uses CMP-activated sialic acid as acceptor substrate.
(Nature Communications, )
Here, the authors report a method for the combinatorial synthesis of high density peptides arrays by laser driven sequential transfer of monomers onto acceptor surfaces.
(Nature Communications, )
Now it has been shown that regioselectivity can be directed by a ligand, which binds to both the catalysing metal centre and a distal hydrogen-bond acceptor in the substrate.
(Nature Chemistry, )
Effective limiting of the intensity of low-power light transmitted through organic thin films under ambient conditions has been achieved by proper design of donor–acceptor systems.
(Nature Materials, )
Here, the authors study the spatial organization of dopants in donor–acceptor polymers, indicating that charge transfer is improved when the dopant and donor moiety are in close proximity.
(Nature Communications, )
The ultrafast and mode-specific infrared excitation of several donor–bridge–acceptor (DBA) assemblies in solution has been shown to modulate their light-induced electron transfer properties.
(Nature Chemistry, )
Here, Nacci et al. grow flexible molecular wires, composed of alternating donor and acceptor units, on a metal surface, and show that high conductance can be achieved without electronic delocalization.
(Nature Communications, )
The inclusion of long-range electrostatic effects in the modelling of donor–acceptor systems now leads to a more accurate estimation of the energy landscape and open-circuit voltage of organic solar cells.
(Nature Materials, )
The use of a spectroscopy technique called pump–push–probe electro-absorption provides insight into the energetic landscape of nanostructured donor–acceptor interfaces in bulk-heterojunction organic solar cells.
(Nature Materials, )
It has now been shown that amines and thiols can be tethered together through a Meldrum's acid-derived conjugate acceptor for applications ranging from dynamic combinatorial chemistry to biochemistry to polymer chemistry.
(Nature Chemistry, )
Activation-induced cytidine deaminase (AID) initiates CSR by promoting deamination lesions within Sμ and a downstream acceptor S region; these lesions are converted into DNA double-strand breaks (DSBs) by general DNA repair factors.
(Nature, )
Productive CSR must occur in a deletional orientation by joining the upstream end of an Sμ DSB to the downstream end of an acceptor S-region DSB. However, the relative frequency of deletional to inversional CSR junctions has not been measured.
(Nature, )
Structural studies of human polysialyltransferase ST8SialII in apo form and in complex with donor sugar and sulfated glycan acceptor shed light on the substrate binding and specificity as well as the catalytic activity of this class of polysialyltransferases.
(Nature Structural & Molecular Biology, )
We show that in several of these polymers, most notably in a recently reported, indacenodithiophene-based donor–acceptor copolymer with a near-amorphous microstructure, the charge transport properties approach intrinsic disorder-free limits at which all molecular sites are thermally accessible.
(Nature, )
Other examples
See also examples for acceptors.
Don't miss the pronunciation examples of Acceptor to learn how to say it correctly!
Share this page
Next...
Go to the thesaurus of Acceptor to find many related words and phrases!