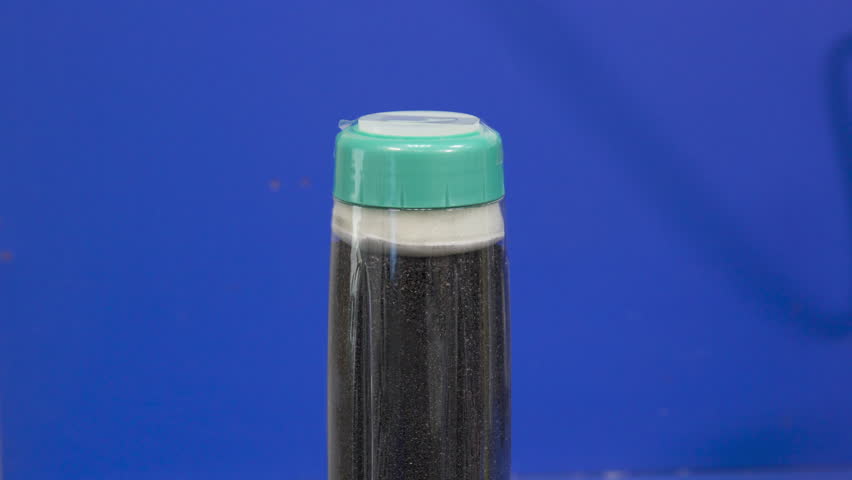 Examples of Adsorption
Sentences with the noun
Adsorption
5 examples:
Here, the authors induce ferromagnetism in a two-dimensional superconducting crystal by the adsorption of hydrazine molecules.
(Nature Communications, )
Gaining a better understanding of adsorption of solution ions onto lipid membranes helps clarify functional processes in biological cells.
(Science Daily - News, )
Simulations now pinpoint the adsorption of monomeric proteins onto protein fibril surfaces as the mechanism responsible for self-replication.
(Nature Physics, )
These latest investigations have clinched a long-standing controversy amongst the physical Chemistry community; the air-water interface is negatively charged by the adsorption of hydroxide ions.
(Science Daily - News, )
Insoluble polymers of β-cyclodextrin, an inexpensive, sustainably produced macrocycle of glucose, are likewise of interest for removing micropollutants from water by means of adsorption. β-cyclodextrin is known to encapsulate pollutants to form well-defined host–guest complexes, but until now cross-linked β-cyclodextrin polymers have had low surface areas and poor removal performance compared to conventional activated carbons.
(Nature, )
Other sentences
67 examples:
Partial desolvation introduces pressure-gated CO2 adsorption.
(Nature Chemistry, )
Analysing the dynamic adsorption of small molecules in porous materials is a significant challenge.
(Nature Chemistry, )
Common to all isothermal gas adsorption phenomena, however, is increased gas uptake with increased pressure.
(Nature, )
Here, the authors investigate the adsorption behaviour of fluorocarbons on a series of metal-organic frameworks.
(Nature Communications, )
Common approaches for carbon dioxide capture include absorption in amine solutions or adsorption in porous materials.
(Nature Communications, )
Catalysts with improved hydrogen activation and substrate adsorption are required for advanced hydrogenation applications.
(Nature Communications, )
The complication of water adsorption on surfaces goes well beyond a simple hexagonal bilayer model predicted by the ice rule.
(Nature Communications, )
Scaling relations between the adsorption energies of reaction intermediates facilitate the computational design of catalysts.
(Nature Chemistry, )
Low-energy hydrogen-plasma treatment renders graphene hydrophilic and enables controlled adsorption of protein to its surface.
(Nature Methods, )
An international team of scientists has now developed a concept, that elegantly correlates geometric and adsorption properties.
(Science Daily - News, )
The flexibility and guest-molecule-dependent response of MOFs give rise to unexpected and often desirable adsorption phenomena.
(Nature, )
Here the authors study the dynamics of surface water adsorption and hydroxide formation during monolayer formation on a ruthenate.
(Nature Materials, )
Design of hydrogen evolution catalysts needs to balance the hydrogen adsorption energy to facilitate easy adsorption and desorption.
(Nature Communications, )
Large applied electrode potentials can also enhance CO2 adsorption, but this comes at the cost of increased hydrogen (H2) evolution.
(Nature, )
A novel material with world record-breaking surface area and water adsorption abilities has been synthesized by researchers in Sweden.
(Science Daily - News, )
Now, in situ single-crystal X-ray diffraction has shown that molecular adsorption in a crystalline nanochannel occurs through multiple steps.
(Nature Chemistry, )
Transient states during the process were also visualized, demonstrating the potential of X-ray analysis for probing non-covalent adsorption processes.
(Nature Chemistry, )
The selectivity and uptake capacity of the adsorption process are determined by interactions involving the adsorbates and their porous host materials.
(Nature, )
Here, the authors investigate polysulfide adsorption and diffusion on metal oxides and propose selection criteria based on balancing these two effects.
(Nature Communications, )
Here, the authors report a composite catalyst where hydrogen adsorption occurs on rhodium and desorbs from silicon which has a lower adsorption energy.
(Nature Communications, )
Graphene is in many ways an ideal sample support for cryo-electron microscopy, but its hydrophobicity prevents adsorption of protein from aqueous solution.
(Nature Methods, )
Structural sensitivity has now been incorporated into scaling relations by elucidating how they are affected by the coordination number of an adsorption site.
(Nature Chemistry, )
Equilibrium adsorption of non-racemic mixtures of enantiomers onto an achiral surface is shown to lead to enantioenrichment by formation of homochiral clusters.
(Nature Chemistry, )
Here, Kawai et al . directly measure the van der Waals interactions between noble gas atom pairs and show how this changes with atom size and surface adsorption.
(Nature Communications, )
These findings may enable technologies using frameworks capable of negative gas adsorption for pressure amplification in micro- and macroscopic system engineering.
(Nature, )
Fluorocarbons are industrially important chemicals and materials for their adsorption and separation have applications in refrigeration and environmental technologies.
(Nature Communications, )
The three-dimensional structure could help researchers develop novel therapies and diagnostic tools for diseases that are caused by a malfunction in calcium adsorption.
(Science Daily - News, )
Now, a study of the dynamics of prochiral adsorbates on modified surfaces has shown that they can rapidly interconvert between adsorption states of different prochirality.
(Nature Chemistry, )
Upon physical adsorption of the molecular motors onto lipid bilayers and subsequent activation of the motors using ultraviolet light, holes are drilled in the cell membranes.
(Nature, )
Here the authors report a rapid and inexpensive method for measuring myeloperoxidase activity in human plasma by luminescence, after adsorption of the enzyme to a polymer surface.
(Nature Communications, )
Solid porous adsorbents offer major benefits, such as lower energy penalties in adsorption–desorption cycles, but they are difficult to implement in conventional flow processes.
(Nature, )
First-principles calculations and ultraviolet absorption spectroscopy reveal that the location of the most stable cation adsorption is where oxide groups and aromatic rings coexist.
(Nature, )
Here we illustrate this concept through the selective adsorption of carbon monoxide (CO) in a series of metal–organic frameworks featuring coordinatively unsaturated iron(ii) sites.
(Nature, )
Charge transfer from adsorption is shown to provide an electrical method for probing the collective behaviour of atoms and small molecules confined to the surface of a carbon nanotube.
(Nature Physics, )
Temperature can switch the thermodynamic phase of colloid–polymer mixtures by tipping the balance between competing attractive interactions induced by polymer depletion or adsorption.
(Nature Materials, )
The electronic basis for the cooperative adsorption demonstrated here could provide a general strategy for designing efficient and selective adsorbents suitable for various separations.
(Nature, )
Now, a flexible porous coordination polymer has been developed that recognizes carbon monoxide over nitrogen, with structural changes in the material leading to its accelerated adsorption.
(Nature Chemistry, )
A chiral molecule on a metal surface can set up a prochiral molecule for an enantioselective reaction step by forming a hydrogen-bonded complex that imposes a specific adsorption geometry.
(Nature Chemistry, )
Here, the authors use a large-scale, multi-step computational screening process to identify promising zeolites for challenging separations, namely ethanol purification and alkane adsorption.
(Nature Communications, )
Now, hydroxide ion adsorption has been shown to allow the stabilization of true single-layer graphene in water — with no surfactant required — so long as the liquid is degassed beforehand.
(Nature Chemistry, )
Typically for surface adsorption there is a direct relationship between interaction strength and geometric distance—a stronger interaction leads to a shorter distance between interacting objects.
(Nature Communications, )
Here, we use a reversible phase transition in a metal–organic framework to maximize the deliverable capacity of CH4 while also providing internal heat management during adsorption and desorption.
(Nature, )
It rapidly sequesters a variety of organic micropollutants with adsorption rate constants 15 to 200 times greater than those of activated carbons and non-porous β-cyclodextrin adsorbent materials.
(Nature, )
The existence of linear scaling relations between the adsorption energies of reaction intermediates on transition-metal surfaces prevents their independent optimization and limits catalytic activity.
(Nature Chemistry, )
Here the authors show how to prepare ultrahigh-surface-area hollow carbon nanospheres, via a controlled carbonization route, and assess their organic vapour adsorption and electrochemical performance.
(Nature Communications, )
Such behaviour enables greater storage capacities than have been achieved for classical adsorbents, while also reducing the amount of heat released during adsorption and the impact of cooling during desorption.
(Nature, )
Metal-organic frameworks (MOFs) have a high internal surface area and widely tunable composition, which make them useful for applications involving adsorption, such as hydrogen, methane or carbon dioxide storage.
(Nature, )
Nanometre-thick MFI crystals (nanosheets) have been introduced in pillared and self-pillared (intergrown) architectures, offering improved mass-transfer characteristics for certain adsorption and catalysis applications.
(Nature, )
Actuation systems can be based on various stimuli, such as heat, solvent adsorption/desorption, or electrochemical action (in systems such as carbon nanotube electrodes, graphite electrodes, polymer electrodes and metals).
(Nature, )
Specifically, we use in situ small-angle X-ray scattering to track and map the distribution and ordering of adsorbate molecules in five members of the mesoporous MOF-74 series along entire adsorption–desorption isotherms.
(Nature, )
During the transient adsorption of a binary mixture in a nanoporous host, the concentration of one component may temporarily exceed its equilibrium value, with molecules diffusing in the direction of increasing concentration.
(Nature Communications, )
Their analysis for a model of the process of random sequential adsorption (RSA) shows that even a small imprecision in the position of the lattice landing sites can dramatically affect the density of the permanently formed deposit.
(Science Daily - News, )
This allowed us to determine the complex, and previously unknown, structure of zeolite ZSM-25 (ref. 8), which has the largest unit-cell volume of all known zeolites (91,554 cubic ångströms) and demonstrates selective CO2 adsorption.
(Nature, )
Here, Vanni et al. use a combination of in vitro and molecular dynamics approaches to quantify how lipid-packing defects in membranes of various composition and curvature dictate the membrane adsorption of a model lipid-binding protein.
(Nature Communications, )
Exploring the minute mechanical deformations induced by electrical bias at the interface with electrolytes allows the identification of local crystallinity and distinguishing adsorption and intercalation of ions in electroactive polymers.
(Nature Materials, )
Scientists have developed a technique called 'gas adsorption crystallography' that provides a new way to study the process by which metal-organic frameworks (MOFs) are able to store immense volumes of gases such a carbon dioxide, hydrogen and methane.
(Science Daily - News, )
We find in all cases that the capillary condensation that fills the pores gives rise to the formation of 'extra adsorption domains'—that is, domains spanning several neighbouring pores, which have a higher adsorbate density than non-domain pores.
(Nature, )
Here we report adsorption transitions in the isotherms of a MOF (DUT-49) that exhibits a negative gas adsorption; that is, spontaneous desorption of gas (methane and n-butane) occurs during pressure increase in a defined temperature and pressure range.
(Nature, )
A combination of in situ powder X-ray diffraction, gas adsorption experiments and simulations shows that this adsorption behaviour is controlled by a sudden hysteretic structural deformation and pore contraction of the MOF, which releases guest molecules.
(Nature, )
In addition to reducing protein adsorption, modifying polymer nanocarriers with poly(ethylene glycol) or poly(ethyl ethylene phosphate) can alter the type and amount of plasma proteins that do get adsorbed, offering new insights on how the stealth effect is defined.
(Nature Nanotechnology, )
In particular, the flexible compounds Fe(bdp) and Co(bdp) (bdp2− = 1,4-benzenedipyrazolate) are shown to undergo a structural phase transition in response to specific CH4 pressures, resulting in adsorption and desorption isotherms that feature a sharp 'step'.
(Nature, )
Negative gas adsorption extends the series of counterintuitive phenomena such as negative thermal expansion and negative refractive indices and may be interpreted as an adsorptive analogue of force-amplifying negative compressibility transitions proposed for metamaterials.
(Nature, )
The visualization of the adsorption process provided by our data, with clear evidence for initial adsorbate aggregation in distinct domains and ordering before an even distribution is finally reached, should help to improve our understanding of this process and may thereby improve our ability to exploit it practically.
(Nature, )
Here we show that two molecular inhibitors of calcium oxalate monohydrate crystallization—citrate and hydroxycitrate—exhibit a mechanism that differs from classical theory in that inhibitor adsorption on crystal surfaces induces dissolution of the crystal under specific conditions rather than a reduced rate of crystal growth.
(Nature, )
By extending our method, we were able to predict other members of a family of increasingly complex, but structurally related, zeolites and to synthesize two more-complex zeolites in the family, PST-20 and PST-25, with much larger cell volumes (166,988 and 275,178 cubic ångströms, respectively) and similar selective adsorption properties.
(Nature, )
Five large cobbles (hammerstones and anvils) in the CM bone bed display use-wear and impact marks, and are hydraulically anomalous relative to the low-energy context of the enclosing sandy silt stratum. 230Th/U radiometric analysis of multiple bone specimens using diffusion–adsorption–decay dating models indicates a burial date of 130.7 ± 9.4 thousand years ago.
(Nature, )
Three major strategies are: simulation-based predictions of physical properties (for example, charge mobility, photovoltaic properties, gas adsorption capacity or lithium-ion intercalation) to identify promising target candidates for synthetic efforts; determination of the structure–property relationship from large bodies of experimental data, enabled by integration with high-throughput synthesis and measurement tools; and clustering on the basis of similar crystallographic structure (for example, zeolite structure classification or gas adsorption properties).
(Nature, )
Other examples
Don't miss the pronunciation examples of Adsorption to learn how to say it correctly!
Share this page
Next...
Go to the thesaurus of Adsorption to find many related words and phrases!