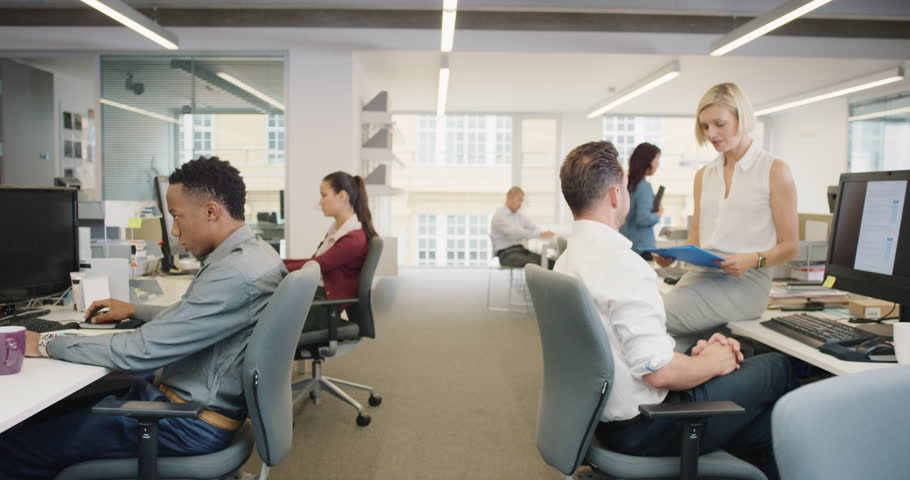 Thesaurus of Activity
The following statistics are based on the British National Corpus, so they are representative for the British English.
Distribution of usage frequency for the most common synonyms of the noun activity:
View more statistics!
Synonyms of the noun
activity
The noun activity has more than one meaning. Please check the definition for more details about its synonyms.
Equivalent words for the noun activity, that have fewer characters:
action (6 letter word, the shortest synonym for activity)
plural

: actions

related terms

: hyperaction, hyperactive, nonaction, Nonactic, Nonactor, nonactive, proaction, self-action, self-actor, self-active, subaction, inaction, inactive, exaction, exactment, exactness, exactable, exacter, exactor, exactive, exactly, transaction, transactor, Transactive, coaction, counteraction, counteracter, counteractor, counteractant, counteractive, interaction, Interactor, interactant, interactive, overaction, Overactor, overactive, preaction, reaction, reactional, reactionism, reactionist, retroaction, retroactive, underaction, underactor, underactive, under-action, actional, Actionee, Actionism, actionist, actionless, actionable, actioner, actionize
Equivalent words for the noun activity, that have more characters:
activeness (10 letter word, the longest synonym for activity)
plural

: activenesses

related terms

: Hyperactiveness, Proactiveness, semiactiveness, semiactive, superactiveness, superactive, inactiveness, inaction, inactive, exactiveness, exactment, exactness, exactable, exacter, exactor, exaction, exactive, exactly, Interactiveness, overactiveness, Overactor, overaction, overactive, preactiveness, Preactivation, preactivity, reactiveness, Reactivable, reactivate, reactivation, reactivity, Retroactiveness, activism, activist, activable, activate, activize, activation, activity
Equivalent phrases for the noun activity:
Hypernyms of the noun
activity
More generic words for the noun activity, that have fewer characters:
ability

(7 letter word)
plural

: abilities

related terms

: nonability, Nonablative, non-ability, self-ability, subability, superability, inability, disability, Disablism, disabler, overability
act
(3 letter word, the shortest hypernym for activity)
plural

: acts

related terms

: diact, diactine, Diactor, triact, triactine, tetract, tetractine, anteact, Multiact, nonact, Nonactic, Nonactor, nonaction, nonactive, polyact, polyactine, Proact, subact, subaction, inact, inaction, inactive, exact, exactment, exactness, exactable, exacter, exactor, exaction, exactive, exactly, transact, transactor, transaction, Transactive, coact, coactor, coaction, coactive, counteract, counteracter, counteractor, counteractant, counteraction, counteractive, foreact, interact, Interactor, interactant, interaction, interactive, misact, outact, overact, Overactor, overaction, overactive, peract, postact, preact, preaction, preactive, react, reactance, reactor, reactant, reaction, reactive, re-act, retroact, retroaction, retroactive, subaction, underact, underactor, underaction, underactive, ACCY, actify, actine, actless, acture, actable, actor, actious, Actant, action, active
deed
(4 letter word)
event
(5 letter word)
noesis
(6 letter word)
office
(6 letter word)
plural

: offices

related terms

: Nonoffice, suboffice, subofficial, subofficer, interoffice, intraoffice, outoffice, postoffice, subofficial, subofficer, official, officiate, officer, officious
part
(4 letter word)
plural

: parts

related terms

: Micropart, unipart, unipartite, tripart, tripartite, tripartible, tripartition, antipart, Antiparty, Multipart, subpart, subparty, subpartition, bepart, compart, compartment, compartition, impart, impartial, impartite, impartment, impartable, impartible, impartance, imparter, impartation, impartive, copart, coparty, counterpart, Counterparty, dispart, dispartment, forepart, mispart, outpart, overpart, overpartial, overparty, repart, repartee, repartable, repartition, subparty, subpartition, underpart, partage, parten, Parthood, partial, partite, partless, partlet, parture, party, Partocracy, partable, partible, parter, partition, partitive, partly
power
(5 letter word)
plural

: powers

related terms

: Micropower, Biopower, electropower, Hyperpower, Multipower, nonpower, superpower, thermopower, impower, Counterpower, hydropower, Outpower, overpower, repower, underpower, powerful, powerless, powerable
process
(7 letter word)
plural

: processes

related terms

: Bioprocess, multiprocess, multiprocessor, subprocess, Subprocessor, Superprocess, transprocess, counterprocess, interprocess, Interprocessor, intraprocess, intraprocessor, Misprocess, Overprocess, photoprocess, postprocess, postprocessor, preprocess, preprocessor, reprocess, Reprocessor, Subprocessor, Underprocess, processal, processable, processible, processer, processor, processive
regime
(6 letter word)
plural

: regimes

related terms

: Cryoregime, regimen, regiment
role
(4 letter word)
plural

: roles

related terms

: multirole, Roleless
spirit
(6 letter word)
plural

: spirits

related terms

: dispirit, dispiritment, archspirit, nonspirit, nonspirituous, nonspiritous, bespirit, inspirit, inspiritment, inspiriter, disspirit, outspirit, respirit, spirital, spiritdom, spiritful, spirithood, spiritism, spiritist, spiritless, spiritlike, spiritsome, spirituous, spirity, spiriter, spiritous, spiritise, spiritize
state
(5 letter word)
plural

: states

related terms

: microstate, Megastate, ministate, bistate, Bistatic, tristate, antistate, apostate, ecostate, extrastate, Metastate, multistate, Nonstate, prostate, prostatic, prostatism, pro-state, Pseudostate, semistate, Substate, superstate, constate, constatation, constative, instate, costate, disstate, estate, forestate, interstate, intrastate, Macrostate, misstate, misstater, outstate, outstature, outstater, outstation, overstate, prestate, prestation, restate, restation, understate, upstate, upstater, statal, stateful, statehood, stateless, statelet, Statelike, statement, Statoid, stateship, stature, stateable, stater, stator, station, stative, stately
trait
(5 letter word)
plural

: traits

related terms

: intrait, extrait, distrait, retrait, traitless, traitor
volume
(6 letter word)
writ
(4 letter word)
plural

: writs

related terms

: inwrit, miswrit, outwrit, underwrit, underwriter, writee, writable, writer, writation, writative
More generic words for the noun activity, that have the same number of characters:
aptitude

(8 letter word)
plural

: aptitudes

related terms

: inaptitude, preaptitude
capacity
(8 letter word)
plural

: capacities

related terms

: self-capacity, incapacity, incapacious, overcapacity, capacify, capacious, capacitive
function
(8 letter word)
plural

: functions

related terms

: Biofunction, dysfunction, hyperfunction, hypofunction, Metafunction, multifunction, Nonfunction, parafunction, subfunction, superfunction, cofunction, Cofunctor, disfunction, malfunction, misfunction, prefunction, refunction, functional, functionless, Functionoid, functionate, functionize, functionation
More generic words for the noun activity, that have more characters:
attribute

(9 letter word)
plural

: attributes

related terms

: misattribute, misattribution, Overattribute, reattribute, reattribution, attributal, Attributee, attributable, attributer, attributor, attribution, attributive
authorities
(11 letter word)
related terms

: authoress, authorhood, authorial, authorish, authorism, authorless, Authorlike, authorling, authorship, authorise, authorize, authorisation, authorization, authority, authorly
capability
(10 letter word)
plural

: capabilities

related terms

: supercapability, supercapable, supercaption, incapability, incapable, overcapability, overcapable, capably, capabler
capableness
(11 letter word)
plural

: capablenesses

related terms

: supercapableness, supercapable, supercaption, incapableness, incapable, capably, capabler
cognition
(9 letter word)
plural

: cognitions

related terms

: Metacognition, noncognition, noncognitive, self-cognition, precognition, precognitive, recognition, recognitor, recognitive, re-cognition, retrocognition, retrocognitive, cognitive
expression
(10 letter word)
plural

: expressions

related terms

: Microexpression, Nonexpression, self-expression, self-expressive, subexpression, superexpression, superexpressive, Coexpression, misexpression, misexpressive, Overexpression, preexpression, preexpressive, pre-expression, pre-expressive, reexpression, re-expression, Underexpression, expressage, expressless, expressness, expressure, expressable, expressible, expresser, expressor, expressman, expressive, expressly
government
(10 letter word)
plural

: governments

related terms

: antigovernment, nongovernment, nongovernance, Non-government, progovernment, pro-government, Pseudogovernment, Quasigovernment, self-government, supergovernment, vice-government, vice-governor, cogovernment, cogovernor, Cybergovernment, EGovernment, malgovernment, misgovernment, misgovernance, misgovernor, overgovernment, regovernment, undergovernment, undergoverness, undergovernor, governess, governless, governable, Governate, governance, governor
instrument
(10 letter word)
plural

: instruments

related terms

: bioinstrument, bioinstrumentation, Hyperinstrument, underinstrument, instrumental, instrumentist, Instrumentlike, instrumentate, instrumentation, instrumentman, instrumentative
knowledge
(9 letter word)
plural

: knowledges

related terms

: metaknowledge, nonknowledge, self-knowledge, superknowledge, Counterknowledge, foreknowledge, interknowledge, misknowledge, preknowledge, knowledgable
manifestation
(13 letter word)
plural

: manifestations

related terms

: nonmanifestation, nonmanifestness, nonmanifestly, self-manifestation, premanifestation, remanifestation, manifestness, manifestable, manifester, manifestant, manifestive, manifestative, manifestly
performance
(11 letter word)
plural

: performances

related terms

: Midperformance, Antiperformance, Multiperformance, nonperformance, nonperformer, Nonperformative, non-performance, misperformance, Outperformance, Postperformance, Preperformance, reperformance, Underperformance, Performic, performable, performer, performant, performative
production
(10 letter word)
plural

: productions

related terms

: Electroproduction, hyperproduction, Hyperproductive, nonproduction, nonproductive, omniproduction, self-production, superproduction, improduction, coproduction, overproduction, overproductive, photoproduction, Post-production, preproduction, Pre-production, reproduction, reproductive, underproduction, underproductive, productoid, productible, productor, Productize, Productization, productive
reflection
(10 letter word)
plural

: reflections

related terms

: Antireflection, Metareflection, nonreflection, nonreflector, nonreflective, self-reflection, self-reflective, superreflection, irreflection, irreflective, autoreflection, interreflection, overreflection, overreflective, re-reflection, retroreflection, retroreflector, retroreflective, reflectible, reflectance, reflecter, reflector, reflectent, reflective
reflexion
(9 letter word)
plural

: reflexions

related term

: reflexional
susceptibility
(14 letter word)
plural

: susceptibilities

related terms

: hypersusceptibility, hypersusceptible, nonsusceptibility, nonsusceptible, nonsusceptive, insusceptibility, insusceptible, insusceptive, oversusceptibility, oversusceptible, presusceptibility, presusceptible, susceptible, susceptance, susceptor, susception, susceptive
susceptibleness
(15 letter word, the longest hypernym for activity)
plural

: susceptiblenesses

related terms

: nonsusceptibleness, nonsusceptible, nonsusceptive, oversusceptibleness, oversusceptible, susceptible, susceptance, susceptor, susception, susceptive
tolerance
(9 letter word)
plural

: tolerances

related terms

: Heterotolerance, Hypertolerance, nontolerance, nontolerable, nontolerant, nontoleration, nontolerative, Thermotolerance, intolerance, intolerable, intolerant, intoleration, overtolerance, overtolerant, tolerism, tolerable, tolerate, Tolerize, Tolerization, tolerant, toleration, tolerative
More generic phrases for the noun activity:
indefinite quantity
(19 character phrase)
judicial writ
(13 character phrase)
legal document
(14 character phrase)
legal instrument
(16 character phrase)
official document
(17 character phrase)
organic process
(15 character phrase)
physical entity
(15 character phrase)
physical process
(16 character phrase)
political entity
(16 character phrase)
political unit
(14 character phrase)
public presentation
(19 character phrase)
territorial division
(20 character phrase)
Hyponyms of the noun
activity
More specific words for the noun activity, that have fewer characters:
abuse

(5 letter word)
plural

: abuses

related terms

: Antiabuse, self-abuse, self-abuser, disabuse, disabusal, overabuse, overabusive, reabuse, abusage, abusee, abusable, abuser, abusious, abusive
academy
(7 letter word)
plural

: academies

related term

: academial
access
(6 letter word)
plural

: accesses

related terms

: Multiaccess, nonaccess, non-access, preaccess, preaccessible, reaccess, accessless, accessable, accessible, accessor, accessive
ace
(3 letter word)
plural

: aces

related terms

: triace, pentace, apace, panace, preace, preacness, preaction, preactive, acarian, aceite, aceship, acer, acor
acting
(6 letter word)
plural

: actings

related terms

: Nonacting, proacting, proactor, proaction, proactive, self-acting, self-actor, self-action, self-active, exacting, exactment, exactness, exactable, exacter, exactor, exaction, exactive, exactly, transacting, transactor, transaction, Transactive, Trans-acting, coacting, coactor, coaction, coactive, counteracting, counteracter, counteractor, counteractant, counteraction, counteractive, interacting, Interactor, interactant, interaction, interactive, misacting, outacting, overacting, Overactor, overaction, overactive, preacting, preaction, preactive, reacting, reactance, reactor, reactant, reaction, reactive, retroacting, retroaction, retroactive, underacting, underactor, underaction, underactive, ACCY, actify, actine, actless, acture, actable, actor, actious, Actant, action, active
actinon
(7 letter word)
aculea
(6 letter word)
adagio
(6 letter word)
address
(7 letter word)
plural

: addresses

related terms

: Multiaddress, nonaddress, nonaddresser, autoaddress, counteraddress, maladdress, misaddress, preaddress, readdress, re-address, addressee, addressful, addressable, addresser, addressor, Addressive
adobo
(5 letter word)
AFISR
(5 letter word)
agency
(6 letter word)
plural

: agencies

related terms

: Miniagency, Multiagency, nonagency, nonagent, self-agency, subagency, subagent, superagency, Superagent, coagency, co-agency, counteragency, counteragent, counter-agency, interagency, interagent, reagency, subagent, underagency, underagent
agora
(5 letter word)
plural

: agorae, agoras

related term

: Diagora
AI
(2 letter word, one of the shortest hyponyms for activity)
aid
(3 letter word)
plural

: aids

related terms

: apaid, nonaid, self-aid, subaid, coaid, underaid, AIDEN, aidful, aidless, aidable, aidance, aider, aidant, aidman
aide
(4 letter word)
plural

: aides

related terms

: AIDEN, aidful, aidless, aidable, aidance, aider, aidant, aidman
air
(3 letter word)
plural

: airs

related terms

: midair, Antiair, apair, nonair, Counterair, underair, airify, airish, airless, airlike, airling, airship, airsome, airy, airable, airer, airman, airmanship, airwoman, Airly, airward, airwise
airflow
(7 letter word)
airline
(7 letter word)
plural

: airlines

related terms

: Nonairline, airliner
airway
(6 letter word)
plural

: airways

related term

: airwayman
ala
(3 letter word)
alert
(5 letter word)
anchor
(6 letter word)
plural

: anchors

related terms

: Coanchor, disanchor, reanchor, anchorage, anchoress, anchoretic, anchorite, anchorless, anchorlike, anchory, anchorable, anchorate, anchorer, anchorman, Anchorwoman, anchorwise
andiron
(7 letter word)
anomaly
(7 letter word)
plural

: anomalies

related term

: deuteranomaly
answer
(6 letter word)
plural

: answers

related terms

: nonanswer, Autoanswer, counteranswer, foreanswer, misanswer, overanswer, reanswer, answerless, answerable, answerer
antic
(5 letter word)
aquifer
(7 letter word)
ARDA
(4 letter word)
argyle
(6 letter word)
argyll
(6 letter word)
arista
(6 letter word)
plural

: aristae, aristas

related term

: Terarista
armor
(5 letter word)
armour
(6 letter word)
plural

: armours

related terms

: armoury, armourer
army
(4 letter word)
plural

: armies

related terms

: Nonarmy, proarmy, ex-army, interarmy
arousal
(7 letter word)
arrest
(6 letter word)
plural

: arrests

related terms

: disarrest, Postarrest, prearrest, prearrestment, rearrest, arrestee, arrestment, arrestable, arrester, arrestor, arrestant, arrestation, arrestive
art
(3 letter word)
asana
(5 letter word)
assault
(7 letter word)
assist
(6 letter word)
plural

: assists

related terms

: coassist, coassistance, coassistant, co-assist, reassist, reassistance, assistful, assistless, assistance, assister, assistor, assistant, assistive
attack
(6 letter word)
plural

: attacks

related terms

: bioattack, Nonattack, proattack, counterattack, counterattacker, Counter-Attack, Cyberattack, Preattack, reattack, Attackee, Attacklike, attackable, attacker, attackman
attempt
(7 letter word)
plural

: attempts

related terms

: quasi-attempt, reattempt, attemptless, attemptable, attempter, attemptive
auxesis
(7 letter word)
axis
(4 letter word)
Bach
(4 letter word)
back
(4 letter word)
baddie
(6 letter word)
bag
(3 letter word)
bakery
(6 letter word)
baking
(6 letter word)
plural

: bakings

related terms

: Nonbaking, outbaking, overbaking, Prebaking, Pre-Baking, rebaking, underbaking, bakal, baken, bakery, bakeware, baker
balance
(7 letter word)
plural

: balances

related terms

: Nanobalance, microbalance, imbalance, counterbalance, disbalance, equibalance, interbalance, outbalance, overbalance, prebalance, rebalance, underbalance, balancer
ballet
(6 letter word)
ballot
(6 letter word)
plural

: ballots

related terms

: preballot, reballot, ballotade, ballotage, Ballotine, ballotist, Ballotless, balloter
bar
(3 letter word)
plural

: bars

related terms

: microbar, centibar, decibar, kilobar, megabar, minibar, Tribar, isobar, isobaric, isobarism, Multibar, bebar, disbar, disbarment, forebar, outbar, overbar, overbarish, rebar, Underbar, upbar, Baren, barful, Barian, baric, barish, barite, barless, Barlike, barling, barware, barer, barman, barly, barwise
base
(4 letter word)
plural

: bases

related terms

: Kilobase, Megabase, Gigabase, diabase, diabasic, dibase, dibasic, tribase, tribasic, isobase, monobase, monobasic, nonbase, Nonbasal, nonbasic, Polybase, semibase, semibastion, subbase, subbasal, Superbase, imbase, counterbase, disbase, Outbase, overbase, Postbase, rebase, subbasal, surbase, basal, basial, basify, baseless, baselike, basement, baseness, basoid, baser, baseman, Basewoman, basely
basin
(5 letter word)
bastard
(7 letter word)
plural

: bastards

related terms

: bastardism, bastardy, bastardise, bastardize, bastardisation, bastardization, bastardly
bat
(3 letter word)
bathing
(7 letter word)
batting
(7 letter word)
battle
(6 letter word)
battue
(6 letter word)
bawling
(7 letter word)
plural

: bawlings

related terms

: outbawling, bawly, bawler
bazaar
(6 letter word)
plural

: bazaars

related terms

: superbazaar, Bazaarlike
bazar
(5 letter word)
beach
(5 letter word)
beanbag
(7 letter word)
bearing
(7 letter word)
plural

: bearings

related terms

: nonbearing, omnibearing, inbearing, forebearing, Forebearer, outbearing, overbearing, overbearance, overbearer, underbearing, underbearer, upbearing, upbearer, beardom, bearess, bearish, bearlet, bearlike, bearship, bearable, bearance, bearer, Bearly, bearward
beat
(4 letter word)
plural

: beats

related terms

: Afrobeat, Inbeat, Counterbeat, Forebeat, Interbeat, Misbeat, overbeat, rebeat, underbeat, underbeaten, upbeat, Upbeatness, beatee, beaten, beatify, beatless, beatable, beater
becket
(6 letter word)
bedpost
(7 letter word)
beehive
(7 letter word)
behalf
(6 letter word)
bench
(5 letter word)
berth
(5 letter word)
plural

: berths

related terms

: berthage, berther
best
(4 letter word)
plural

: bests

related terms

: superbest, bestial, bestian, bestness, bester
bet
(3 letter word)
bid
(3 letter word)
bight
(5 letter word)
billet
(6 letter word)
plural

: billets

related terms

: rebillet, billety, billeter
binder
(6 letter word)
plural

: binders

related terms

: self-binder, Binderless, bindery
binding
(7 letter word)
plural

: bindings

related terms

: extra-binding, nonbinding, Non-Binding, self-binding, self-binder, Cobinding, misbinding, prebinding, rebinding, upbinding, bindery, bindlet, bindable, binder
biriani
(7 letter word)
biryani
(7 letter word)
bitok
(5 letter word)
biz
(3 letter word)
plural

: bizzes

related term

: bizant
BJA
(3 letter word)
BJS
(3 letter word)
blabber
(7 letter word)
plural

: blabbers

related term

: blabberer
bladder
(7 letter word)
blind
(5 letter word)
blitz
(5 letter word)
blowup
(6 letter word)
blue
(4 letter word)
blueing
(7 letter word)
bluing
(6 letter word)
plural

: bluings

related terms

: bluish, bluism, bluer
blur
(4 letter word)
plural

: blurs

related term

: Beblur
BMDO
(4 letter word)
boat
(4 letter word)
plural

: boats

related terms

: aeroboat, autoboat, E-boat, post-boat, boatage, boatful, boatless, boatlike, boatable, boater, boation, boatman, boatmanship, boatwoman, boatly, boatward, boatwise
boiling
(7 letter word)
plural

: boilings

related terms

: nonboiling, Nonboilable, preboiling, reboiling, reboiler, upboiling, boilery, boily, boilable, boiler
bondage
(7 letter word)
plural

: bondages

related term

: bondager
bonnet
(6 letter word)
plural

: bonnets

related terms

: bonnetless, bonnetlike, bonneter, bonnetman
bookend
(7 letter word)
booking
(7 letter word)
plural

: bookings

related terms

: overbooking, overbookish, Overbooker, Bookaholic, bookdom, bookery, bookful, bookhood, bookish, bookism, bookless, booklet, booklike, bookling, Bookware, booky, bookable, booker, bookman, Bookly, bookward, bookwise
boost
(5 letter word)
plural

: boosts

related terms

: upboost, booster
bosom
(5 letter word)
plural

: bosoms

related terms

: imbosom, disbosom, bosomy, bosomer
bother
(6 letter word)
plural

: bothers

related terms

: Bebother, botherment, bothersome, botherer, botheration
bottom
(6 letter word)
bound
(5 letter word)
plural

: bounds

related terms

: Antibound, extra-bound, Nonbound, Quasibound, inbound, disbound, misbound, outbound, overbound, prebound, rebound, reboundable, rebounder, reboundant, underbound, upbound, bounden, boundless, boundness, boundure, boundable, bounder, boundly
bowing
(6 letter word)
plural

: bowings

related terms

: bowery, bowess, bowless, bowlike, bowling, bowable, bower, bowman, bowwoman, bowly
bowl
(4 letter word)
plural

: bowls

related terms

: outbowl, overbowl, bowless, bowlful, bowline, bowllike, bowly, bowler
bowling
(7 letter word)
plural

: bowling

related terms

: probowling, bowless, bowlful, bowline, bowllike, bowly, bowler
brace
(5 letter word)
plural

: braces, brace

related terms

: counterbrace, counter-brace, forebrace, overbrace, rebrace, underbrace, upbrace, bracery, bracelet, bracer
bracer
(6 letter word)
plural

: bracers

related term

: bracery
bracket
(7 letter word)
Brahms
(6 letter word)
related terms

: brahmic, brahmism
breath
(6 letter word)
plural

: breaths

related terms

: inbreath, inbreather, interbreath, outbreath, outbreather, underbreath, under-breath, Breatharian, breathful, breathless, Breathlike, breathy, breathable, breather
brewery
(7 letter word)
bridge
(6 letter word)
plural

: bridges

related terms

: Nanobridge, Microbridge, Aerobridge, Multibridge, Nonbridge, probridge, Cyberbridge, forebridge, outbridge, overbridge, rebridge, underbridge, bridger
brio
(4 letter word)
plural

: brios

related term

: briolet
broil
(5 letter word)
plural

: broils

related terms

: pan-broil, overbroil, broilery, broiler
brushup
(7 letter word)
buffalo
(7 letter word)
plural

: buffaloes, buffalos, buffalo
burial
(6 letter word)
plural

: burials

related term

: reburial
burnup
(6 letter word)
burrito
(7 letter word)
burst
(5 letter word)
plural

: bursts

related terms

: Microburst, Miniburst, Superburst, inburst, Interburst, Intraburst, Macroburst, outburst, overburst, reburst, upburst, bursty, Burstable, burster
burying
(7 letter word)
related terms

: reburying, reburial, burial, buriable, burier
buzz
(4 letter word)
byplay
(6 letter word)
cabal
(5 letter word)
plural

: cabals

related terms

: cabalic, cabalism, cabalist, caballing
cackle
(6 letter word)
plural

: cackles

related terms

: cackly, cackler
cake
(4 letter word)
call
(4 letter word)
calling
(7 letter word)
plural

: callings

related terms

: miscalling, overcalling, recalling, Callee, callable, callate, caller, callous, callant
callus
(6 letter word)
camp
(4 letter word)
caning
(6 letter word)
plural

: canings

related terms

: recaning, canal, Canarian, canette, canelike, caneware, caner, canewise
cap
(3 letter word)
caper
(5 letter word)
plural

: capers

related terms

: outcaper, capersome, caperer
capture
(7 letter word)
plural

: captures

related terms

: noncapture, precapture, recapture, recapturer, capturable, capturer
cards
(5 letter word)
related terms

: microcards, Becards, discards, discardment, discardable, discarder, postcards, Postcardlike, Postcardware, cardial, Cardless, cardlike, cardy, carder
care
(4 letter word)
career
(6 letter word)
caries
(6 letter word)
related terms

: Anticaries, carien, carious, carity, caritive
carrier
(7 letter word)
plural

: carriers

related terms

: Microcarrier, Multicarrier, noncarrier, procarrier, Subcarrier, supercarrier, intercarrier, Photocarrier, recarrier, recarriage, carrier-free
cascade
(7 letter word)
plural

: cascades

related terms

: cascadite, cascadable
caste
(5 letter word)
casting
(7 letter word)
plural

: castings

related terms

: Unicasting, multicasting, forecasting, Forecastable, forecaster, miscasting, outcasting, outcastness, overcasting, precasting, recasting, recaster, telecasting, telecaster, upcasting, casten, Castful, Castless, castlet, castling, castable, caster, castor
catch
(5 letter word)
plural

: catches

related terms

: outcatch, overcatch, recatch, upcatch, catchment, catchy, catchable, catcher
catcher
(7 letter word)
catnap
(6 letter word)
cautery
(7 letter word)
plural

: cauteries

related terms

: electrocautery, thermocautery, cryocautery
cave
(4 letter word)
cavity
(6 letter word)
plural

: cavities

related terms

: Nanocavity, Microcavity, Anticavity, subcavity, subcavate, concavity, concaver, concavation, Incavity, Intracavity, subcavate
CCRC
(4 letter word)
CDC
(3 letter word)
ceiling
(7 letter word)
plural

: ceilings

related terms

: Subceiling, underceiling, ceiler
center
(6 letter word)
plural

: centers

related terms

: Megacenter, Anticenter, apocenter, epicenter, Gyrocenter, hypocenter, metacenter, Multicenter, orthocenter, pericenter, self-center, subcenter, Supercenter, concenter, concentive, incenter, incentor, incentive, percenter, percentage, percental, percentable, Photocenter, recenter, recency, recentness, recently, centerless, centerable, centerer, centerward, centerwise
central
(7 letter word)
plural

: centrals

related terms

: unicentral, bicentral, bicentric, tricentral, epicentral, hypocentral, infracentral, metacentral, metacentric, multicentral, multicentric, noncentral, polycentral, polycentric, polycentrism, polycentrist, paracentral, paracentric, pericentral, pericentric, subcentral, supercentral, excentral, excentric, intercentral, postcentral, precentral, precentress, Centralian, centralism, centralist, centralness, centraler, centralise, centralize, centralisation, centralization, centrality, centrally
chain
(5 letter word)
plural

: chains

related terms

: Megachain, Minichain, Afro-chain, Antichain, Heterochain, Multichain, Nonchain, prochain, self-chain, Subchain, inchain, Cochain, interchain, Intrachain, rechain, chainage, chainette, chainless, chainlet, chainlike, chainer, chainman, Chainwise
chair
(5 letter word)
chance
(6 letter word)
plural

: chances

related terms

: antichance, bechance, mischance, mischancy, perchance, chancery, chancy, chancer
chanoyu
(7 letter word)
chapel
(6 letter word)
plural

: chapels

related terms

: antechapel, chapeless, Chapelless, chapelling, chapelize, chapelman, chapelward
charge
(6 letter word)
plural

: charges

related terms

: Microcharge, Midcharge, hypercharge, multicharge, supercharge, supercharger, countercharge, discharge, dischargee, discharger, intercharge, mischarge, overcharge, overcharger, precharge, recharge, recharger, surcharge, surcharger, undercharge, chargee, chargable, charger
charity
(7 letter word)
plural

: charities

related terms

: procharity, self-charity, incharity, discharity, overcharity
chili
(5 letter word)
choir
(5 letter word)
plural

: choirs

related terms

: antechoir, forechoir, retrochoir, choirlike, choirman, choirwise
Chopin
(6 letter word)
chortle
(7 letter word)
plural

: chortles

related term

: chortler
chorus
(6 letter word)
plural

: choruses

related terms

: antichorus, semichorus, semi-chorus, Cyberchorus, choruslike, choruser
chuckle
(7 letter word)
plural

: chuckles

related term

: chuckler
church
(6 letter word)
plural

: churches

related terms

: Megachurch, antechurch, antichurch, antichurchian, nonchurch, Nonchurchly, Parachurch, prochurch, prochurchian, Superchurch, inchurch, Cyberchurch, dischurch, forechurch, interchurch, overchurch, churchdom, churchful, churchish, churchism, churchite, churchless, churchlet, churchlike, Churchship, churchy, churchman, churchmanship, churchwoman, churchly, churchward, churchwise
circuit
(7 letter word)
plural

: circuits

related terms

: Nanocircuit, microcircuit, multicircuit, noncircuit, noncircuital, noncircuitous, subcircuit, Recircuit, circuital, circuity, circuitable, circuiter, circuitor, circuitous, circuition, circuitman
circus
(6 letter word)
cirrus
(6 letter word)
claim
(5 letter word)
plural

: claims

related terms

: Multiclaim, nonclaim, nonclaimable, non-claim, proclaim, proclaimable, proclaimer, proclaimant, subclaim, superclaim, exclaim, exclaimer, counterclaim, counterclaimant, counter-claim, disclaim, disclaimer, disclaimant, misclaim, overclaim, preclaim, preclaimer, preclaimant, reclaim, reclaimless, reclaimment, reclaimable, reclaimer, reclaimant, re-claim, Underclaim, claimless, claimable, claimer, claimant
class
(5 letter word)
plural

: classes

related terms

: Infraclass, Metaclass, Multiclass, Nonclass, Pseudoclass, subclass, subclassify, Subclassable, superclass, Cyberclass, disclass, disclassify, interclass, misclass, misclassify, outclass, Overclass, reclass, reclassify, subclassify, Subclassable, underclass, Underclasser, underclassman, classic, classics, classify, classism, classist, classless, classy, classable, classer, classman, classmanship, Classward, classwise
classic
(7 letter word)
plural

: classics

related terms

: Italo-classic, neoclassic, neo-classic, nonclassic, nonclassable, proclassic, pseudoclassic, Quasiclassic, quasi-classic, semiclassic, postclassic, preclassic, preclassify, classical, classicism, classicist, classicise, classicize, Classicization, Classicly
cleaner
(7 letter word)
plural

: cleaners

related terms

: precleaner, recleaner
cleanup
(7 letter word)
cliff
(5 letter word)
plural

: cliffs

related terms

: undercliff, cliffless, clifflet, clifflike, cliffy
clique
(6 letter word)
cloche
(6 letter word)
plural

: cloches

related terms

: clochard, clochette, clocher
cloud
(5 letter word)
plural

: clouds

related terms

: Supercloud, becloud, discloud, intercloud, Intracloud, overcloud, cloudage, cloudful, cloudless, cloudlet, cloudlike, cloudling, cloudship, cloudy, Clouder, cloudward, Cloudwise
clutch
(6 letter word)
clutter
(7 letter word)
coaster
(7 letter word)
coax
(4 letter word)
plural

: coaxes

related terms

: coaxal, coaxial, coaxy, coaxer, coaxation
coding
(6 letter word)
related terms

: microcoding, Noncoding, Pseudocoding, Transcoding, Miscoding, Precoding, recoding, recodify, codal, coden, codette, codify, codeine, codeless, Codelike, coder, Codewise
cohort
(6 letter word)
coiner
(6 letter word)
plural

: coiners

related terms

: recoiner, recoinage
coition
(7 letter word)
plural

: coitions

related term

: coitional
coitus
(6 letter word)
collar
(6 letter word)
plural

: collars

related terms

: semicollar, overcollar, Recollar, collarette, collarless, collarman
comedy
(6 letter word)
plural

: comedies

related terms

: Anticomedy, Noncomedy, procomedy, comedial, comediette, comediant
comfort
(7 letter word)
plural

: comforts

related terms

: discomfort, discomfortable, discomforter, miscomfort, recomfort, comfortful, comfortless, comfortable, comforter, comfortation, comfortative
command
(7 letter word)
plural

: commands

related terms

: self-command, Subcommand, countercommand, Cybercommand, miscommand, overcommand, precommand, recommand, commandery, commandite, commandless, commandment, commandable, commander, commandant
company
(7 letter word)
conduct
(7 letter word)
plural

: conducts

related terms

: self-conduct, superconduct, superconductor, superconduction, superconductive, malconduct, misconduct, preconduct, preconductor, preconduction, reconduct, Reconductor, reconduction, conductible, conductance, conductor, Conductant, conduction, conductive
condyle
(7 letter word)
plural

: condyles

related terms

: epicondyle, epicondylian, epicondylic, condyloid, condylure
conge
(5 letter word)
plural

: conges

related terms

: congee, congery, conger, congous
congee
(6 letter word)
related terms

: congery, congeable, conger, congous
consort
(7 letter word)
plural

: consorts

related terms

: consortial, consortism, consortship, consortable, consorter, consortion
contact
(7 letter word)
plural

: contacts

related terms

: Nanocontact, Microcontact, noncontact, Non-Contact, Paleocontact, Overcontact, postcontact, precontact, recontact, Contactee, Contactless, Contactable, contactor, contactant, contaction
control
(7 letter word)
plural

: controls

related terms

: biocontrol, Dyscontrol, self-control, self-controlling, subcontrol, subcontrolling, supercontrol, overcontrol, overcontrolling, Photocontrol, precontrol, precontrolling, recontrol, recontrolling, subcontrolling, Controlee, controlless, controlling, controlment
cooling
(7 letter word)
plural

: cooling

related terms

: subcooling, super-cooling, Cryocooling, intercooling, intercooler, overcooling, overcoolness, overcoolly, precooling, precooler, coolen, coolish, coolness, cooly, cooler, coolant, coolly
copy
(4 letter word)
plural

: copies

related terms

: microcopy, hypocopy, Multicopy, miscopy, photocopy, Photocopiable, photocopier, precopy, recopy, RetroCopy, copiable, copier, copious
cord
(4 letter word)
plural

: cords

related terms

: concord, concordal, concordial, concordist, concordable, concordance, concorder, concordant, concordity, concordly, incord, discord, discordful, Discordian, discordable, discordance, discorder, discordous, discordant, record, recordist, recordless, Recordlike, recordable, recordance, recorder, recordant, recordation, recordative, re-cord, cordage, cordal, cordial, cordite, cordless, cordlike, cordy, cordate, corder, cordant
cordage
(7 letter word)
core
(4 letter word)
corona
(6 letter word)
coterie
(7 letter word)
counter
(7 letter word)
plural

: counters

related terms

: discounter, discountable, recounter, recountal, recountless, recountment, recountable, Counterless, Counterlike, counterman, counterwoman, counterly
course
(6 letter word)
plural

: courses

related terms

: Minicourse, midcourse, multicourse, concourse, incourse, discourse, discourser, discoursive, forecourse, intercourse, Postcourse, precourse, recourse, telecourse, undercourse, upcourse, coursy, courser
couvade
(7 letter word)
cover
(5 letter word)
cowl
(4 letter word)
cowling
(7 letter word)
crack
(5 letter word)
plural

: cracks

related terms

: Microcrack, Anticrack, hydrocrack, Hydrocracker, Macrocrack, crackless, Cracklike, crackling, cracky, crackable, cracker, crackly
cradle
(6 letter word)
plural

: cradles

related terms

: discradle, cradler
craft
(5 letter word)
plural

: crafts

related terms

: aerocraft, Multicraft, countercraft, Recraft, undercraft, craftless, Craftlike, crafty, crafter, craftmanship, craftly
crater
(6 letter word)
creche
(6 letter word)
crest
(5 letter word)
plural

: crests

related terms

: subcrest, increst, undercrest, crestal, crestless
crud
(4 letter word)
crying
(6 letter word)
plural

: cryings

related terms

: outcrying, outcrier, criance, crier, criant
crystal
(7 letter word)
plural

: crystals

related terms

: Nanocrystal, microcrystal, Bicrystal, Monocrystal, Multicrystal, Noncrystal, polycrystal, paleocrystal, paleocrystic, Paracrystal, Quasicrystal, incrystal, Cocrystal, Intracrystal, crystallike, crystalling, crystalise, crystalize, Crystalisation
CTC
(3 letter word)
cue
(3 letter word)
plural

: cues

related terms

: autocue, miscue, cueist, Cueless, cueman, cuemanship
cuisine
(7 letter word)
cultism
(7 letter word)
culture
(7 letter word)
plural

: cultures

related terms

: microculture, microcultural, Triculture, Anticulture, Ecoculture, electroculture, monoculture, monocultural, nonculture, noncultural, Nonculturable, polyculture, Protoculture, self-culture, self-culturist, subculture, subcultural, superculture, inculture, Inculturation, Coculture, counterculture, countercultural, counterculturist, counter-culture, cyberculture, cybercultural, Hydroculture, interculture, intercultural, microcultural, misculture, overculture, preculture, precultural, subcultural, cultural, culturine, culturist, culturable, culturize, culturization
curacy
(6 letter word)
plural

: curacies

related term

: procuracy
Curia
(5 letter word)
curing
(6 letter word)
related terms

: procuring, procural, procuress, procurable, procurate, procurance, procurer, procuration, procurative, outcuring, Photocuring, precuring, curette, curial, cureless, curer, curious
curling
(7 letter word)
plural

: curling

related terms

: noncurling, Noncurly, upcurling, curly, curler
current
(7 letter word)
plural

: currents

related terms

: Microcurrent, Multicurrent, noncurrent, Paleocurrent, procurrent, subcurrent, Supercurrent, thermocurrent, concurrent, concurrence, incurrent, incurrable, incurrence, incurrer, excurrent, transcurrent, cocurrent, countercurrent, counter-current, discurrent, intercurrent, intercurrence, overcurrent, percurrent, percurration, photocurrent, precurrent, precurrer, recurrent, recurrence, recurrer, undercurrent, upcurrent, currency, currentness, currently, currentwise
curry
(5 letter word)
plural

: curries

related terms

: becurry, curriery, currier
curve
(5 letter word)
plural

: curves

related terms

: aerocurve, incurve, incurvate, incurvous, incurvation, incurvity, equicurve, outcurve, recurve, recurvate, recurvous, recurvant, recurvation, recurvity, undercurve, upcurve, curval, curvette, curvy, curvate, curver, curvous, curvant, curvation, curvity, curvative
custard
(7 letter word)
custom
(6 letter word)
cut
(3 letter word)
cutaway
(7 letter word)
cutting
(7 letter word)
plural

: cuttings

related terms

: noncutting, self-cutting, incutting, intercutting, miscutting, outcutting, overcutting, recutting, undercutting, upcutting, cutify, cutlet, cutling, cuter, cutization
dance
(5 letter word)
plural

: dances

related terms

: stepdance, stepdancer, Nondance, a-dance, contradance, counterdance, outdance, overdance, dancery, dancette, dancy, dancer
dancing
(7 letter word)
plural

: dancings

related terms

: stepdancing, stepdancer, antidancing, Nondancing, Contradancing, outdancing, dancery, dancette, dancy, dancer
DARPA
(5 letter word)
deanery
(7 letter word)
plural

: deaneries

related terms

: archdeanery, subdeanery
decal
(5 letter word)
plural

: decals

related term

: decalage
decay
(5 letter word)
plural

: decays

related terms

: semidecay, predecay, redecay, decayless
deeds
(5 letter word)
related terms

: misdeeds, misdial, deedful, deedless, deedy
defence
(7 letter word)
plural

: defences

related terms

: biodefence, Ecodefence, self-defence, predefence, predefine, predefy, defencive
defense
(7 letter word)
plural

: defenses

related terms

: biodefense, nondefense, nondefensible, nondefensive, self-defense, self-defensive, Counterdefense, Cyberdefense, Misdefense, predefense, defensible, defenser, defensor, defensive, defensative
delight
(7 letter word)
plural

: delights

related terms

: self-delight, semidelight, codelight, delightful, delightless, delightsome, delightable, delighter
delta
(5 letter word)
demand
(6 letter word)
plural

: demands

related terms

: nondemand, superdemand, counterdemand, overdemand, predemand, redemand, redemandable, demandable, demander, demandant, demandative
deputy
(6 letter word)
plural

: deputies

related terms

: Eurodeputy, subdeputy
descant
(7 letter word)
plural

: descants

related terms

: overdescant, descantist, descanter
design
(6 letter word)
plural

: designs

related terms

: Nondesign, self-design, self-designer, codesign, Codesigner, foredesign, foredesignment, Overdesign, predesign, predesignate, predesignation, redesign, Redesignable, redesignate, Redesigner, redesignation, designee, designful, designless, designment, Designy, designable, designate, designer, designation, designative
device
(6 letter word)
dew
(3 letter word)
plural

: dews

related terms

: bedew, bedewer, indew, dewal, dewless, dewlike, dewy, dewer
dial
(4 letter word)
diapir
(6 letter word)
plural

: diapirs

related term

: diapiric
diary
(5 letter word)
plural

: diaries

related terms

: indiary, diarial
dignity
(7 letter word)
plural

: dignities

related terms

: condignity, condigness, condignness, condignly, indignity, indignify, indignance, indignant, indignation, indignly, overdignity, overdignify
din
(3 letter word)
plural

: dins

related terms

: bedin, indin, dinetic, dinette, dinic, Dinite, dinsome, diner, dinman
dint
(4 letter word)
plural

: dints

related term

: dintless
DISA
(4 letter word)
discant
(7 letter word)
plural

: discants

related term

: discanter
dish
(4 letter word)
plural

: dishes

related terms

: indish, underdish, dishful, dishlike, dishling, dishware, dishy, dishable, disher
display
(7 letter word)
divide
(6 letter word)
doctor
(6 letter word)
plural

: doctors

related terms

: demidoctor, Antidoctor, Multidoctor, Nondoctor, paradoctor, subdoctor, superdoctor, bedoctor, underdoctor, doctoral, doctordom, doctress, doctorhood, doctorial, Doctorish, doctorless, doctorlike, doctorship, doctorate, Doctorer, doctorize, doctorization, doctorly
DOEI
(4 letter word)
dog
(3 letter word)
doings
(6 letter word)
related terms

: misdoings, misdoer, doless, doling, doment, doable, doer, door, doty
dolmas
(6 letter word)
domain
(6 letter word)
plural

: domains

related terms

: Nanodomain, Microdomain, Monodomain, Multidomain, Nondomain, Polydomain, Subdomain, codomain, Interdomain, Macrodomain, domainal, Domainless, Domainer
doula
(5 letter word)
down
(4 letter word)
plural

: downs

related terms

: stepdown, bedown, underdown, downless, downlike, downness, downsome, downy, Downable, downer, downward
doze
(4 letter word)
plural

: dozes

related terms

: overdoze, dozen, dozer
drag
(4 letter word)
plural

: drags

related terms

: antidrag, redrag, underdrag, updrag, dragade, dragee, dragman
draw
(4 letter word)
plural

: draws

related terms

: Counterdraw, counter-draw, misdraw, outdraw, overdraw, overdrawer, predraw, predrawer, redraw, redrawer, underdraw, updraw, withdraw, withdrawal, withdrawment, withdrawable, withdrawer, drawee, drawish, drawling, drawable, drawer, drawly
drawing
(7 letter word)
plural

: drawings

related terms

: microdrawing, self-drawing, indrawing, indrawal, misdrawing, outdrawing, overdrawing, overdrawer, predrawing, predrawer, redrawing, redrawer, underdrawing, withdrawing, withdrawal, withdrawment, withdrawable, withdrawer, drawee, drawish, drawling, drawable, drawer, drawly
dresser
(7 letter word)
plural

: dressers

related terms

: redresser, redressal, redressless, redressment, redressable, redressible, redressor, redressive, Dresserite, Dresserlike, dressership
dribble
(7 letter word)
drift
(5 letter word)
plural

: drifts

related terms

: bedrift, underdrift, driftage, driftless, driftlet, drifty, drifter, driftman
drill
(5 letter word)
plural

: drills

related terms

: subdrill, counter-drill, predrill, redrill, redrilling, drill-like, Drillship, drillable, driller, drillman
drink
(5 letter word)
drip
(4 letter word)
plural

: drips

related terms

: Nondrip, bedrip, overdrip, dripless
drive
(5 letter word)
plural

: drives

related terms

: microdrive, Hyperdrive, Multidrive, self-drive, self-driven, counterdrive, misdrive, misdriven, outdrive, outdriven, overdrive, predrive, predriven, predriver, redrive, redriven, underdrive, driven, Driveless, Drivelike, driveling, driveable, driver
driving
(7 letter word)
plural

: drivings

related terms

: Nondriving, misdriving, misdriven, outdriving, outdriven, overdriving, overdriven, predriving, predriven, predriver, redriving, redriven, driven, Driveless, Drivelike, driveling, driveable, driver
DRMS
(4 letter word)
drop
(4 letter word)
dross
(5 letter word)
plural

: drosses

related terms

: drossless, drossy, drosser
drowse
(6 letter word)
plural

: drowses

related terms

: bedrowse, drowsy
drumlin
(7 letter word)
plural

: drumlins

related term

: drumlinoid
DS
(2 letter word, one of the shortest hyponyms for activity)
DSL
(3 letter word)
DTIC
(4 letter word)
ducking
(7 letter word)
duet
(4 letter word)
duty
(4 letter word)
plural

: duties

related terms

: dutiful, Dutiless, dutiable
earth
(5 letter word)
plural

: earths

related terms

: Super-Earth, inearth, Transearth, counterearth, counter-earth, underearth, under-earth, earthen, earthian, Earthite, earthless, earthlike, earthling, Earthware, earthy, Earther, earthman, Earthwoman, earthly, earthward
east
(4 letter word)
plural

: easts

related terms

: mideast, pro-East, pro-Eastern, eastern, Eastery, eastling, eastness, easter, eastman, eastward
eating
(6 letter word)
plural

: eatings

related terms

: self-eating, miseating, outeating, outeaten, overeating, undereating, eatage, eaten, eatery, eatable, eater
ebb
(3 letter word)
plural

: ebbs

related term

: ebbman
ecesis
(6 letter word)
echelon
(7 letter word)
plural

: echelons

related term

: echelonment
echo
(4 letter word)
ectopia
(7 letter word)
edge
(4 letter word)
plural

: edges

related terms

: Hyperedge, Pseudo-edge, disedge, outedge, overedge, underedge, edgy, edger
editing
(7 letter word)
related terms

: subediting, subeditor, coediting, coeditor, misediting, reediting, reedition, subeditor, edital, editable, editor, edition
edition
(7 letter word)
plural

: editions

related terms

: preedition, preeditor, pre-edition, pre-editor, reedition, edital, editable, editor
effigy
(6 letter word)
plural

: effigies

related terms

: semieffigy, effigial, effigiate, effigiation
efflux
(6 letter word)
plural

: effluxes

related term

: effluxion
effort
(6 letter word)
plural

: efforts

related terms

: self-effort, countereffort, overeffort, preeffort, pre-effort, effortful, effortless
elan
(4 letter word)
elution
(7 letter word)
emblem
(6 letter word)
plural

: emblems

related terms

: emblemish, emblemist, emblemize, emblement
emirate
(7 letter word)
plural

: emirates

related terms

: Emirian, emirship
enation
(7 letter word)
plural

: enations

related terms

: enatic, enatant
endgame
(7 letter word)
energy
(6 letter word)
ERA
(3 letter word)
eroding
(7 letter word)
related terms

: noneroding, nonerodent, erodable, erodible, erodent
erosion
(7 letter word)
erotica
(7 letter word)
escape
(6 letter word)
plural

: escapes

related terms

: nonescape, self-escape, preescape, pre-escape, re-escape, escapade, escapage, escapee, escapism, escapist, escapable
escort
(6 letter word)
plural

: escorts

related terms

: pre-escort, re-escort, escortage, escortee, Escortless, escortment
esprit
(6 letter word)
essay
(5 letter word)
plural

: essays

related terms

: semiessay, Photoessay, preessay, pre-essay, re-essay, essayette, essayish, essayism, essayist, essaylet, Essaylike
ethnos
(6 letter word)
plural

: ethnoses

related terms

: ethnocracy, Ethnocrat
etui
(4 letter word)
eupnea
(6 letter word)
eupnoea
(7 letter word)
example
(7 letter word)
plural

: examples

related terms

: Nonexample, self-example, counterexample, misexample, exampless
excreta
(7 letter word)
excuse
(6 letter word)
plural

: excuses

related terms

: self-excuse, preexcuse, pre-excuse, excusal, excusable, excuser, excussion, excusation, excusive, excusative
exhaust
(7 letter word)
plural

: exhausts

related terms

: multiexhaust, Nonexhaust, inexhaust, inexhaustless, inexhaustible, inexhaustive, preexhaust, preexhaustion, pre-exhaust, pre-exhaustion, re-exhaust, exhaustless, exhaustable, exhaustible, exhauster, exhaustion, exhaustive, Exhaustly
exudate
(7 letter word)
plural

: exudates

related terms

: exudence, exudation, exudative
FAA
(3 letter word)
face
(4 letter word)
plural

: faces

related terms

: Midface, uniface, unifacial, biface, bifacial, antiface, antifaction, Nonface, proface, subface, inface, Counterface, foreface, interface, interfacial, interfacer, Interfaction, outface, overface, postface, preface, prefacial, prefacist, prefacer, reface, refaction, surface, surfacy, surfacer, underface, underfaction, facette, Faceful, facial, faceless, Facelike, faceable, facer, Facety, faceman, facewise
facing
(6 letter word)
plural

: facings

related terms

: nonfacing, nonfacial, interfacing, interfacial, interfacer, Interfaction, outfacing, prefacing, prefacial, prefacist, prefacer, refacing, refaction, surfacing, surfacy, surfacer, underfacing, underfaction, facette, Faceful, facial, faceless, Facelike, faceable, facer, Facety, faceman, facewise
factory
(7 letter word)
plural

: factories

related terms

: Antifactory, nonfactory, Nonfactorial, subfactory, subfactorial, intrafactory, prefactory, subfactorial, factorial
fade
(4 letter word)
fadeout
(7 letter word)
faith
(5 letter word)
plural

: faiths

related terms

: Multifaith, disfaith, interfaith, misfaith, overfaith, overfaithful, Faith-based, faithful, faithless, faithwise
falafel
(7 letter word)
family
(6 letter word)
plural

: families

related terms

: Stepfamily, Antifamily, Epifamily, multifamily, multifamilial, nonfamily, nonfamilial, Profamily, subfamily, superfamily, Superfamilial, interfamily, Interfamilial, Intrafamily, Macrofamily, familial
fanfare
(7 letter word)
plural

: fanfares

related term

: fanfarade
farm
(4 letter word)
farming
(7 letter word)
plural

: farmings

related terms

: Antifarming, Nonfarming, self-farming, Refarming, farmage, farmery, Farmette, Farmlike, farmy, farmable, farmer, Farmward
fashion
(7 letter word)
plural

: fashions

related terms

: Antifashion, Nonfashion, semifashion, transfashion, Cyberfashion, disfashion, misfashion, prefashion, refashion, refashionment, refashioner, Retrofashion, fashional, Fashionese, fashionist, fashionless, Fashiony, fashionable, fashioner, fashionize, fashionative, Fashionwise
fault
(5 letter word)
plural

: faults

related terms

: forefault, interfault, misfault, overfault, Upfault, faultage, faultful, faultless, faulty, faulter
FDA
(3 letter word)
feedbag
(7 letter word)
feeding
(7 letter word)
plural

: feedings

related terms

: nonfeeding, Nonfeeder, self-feeding, self-feeder, outfeeding, overfeeding, Overfeeder, refeeding, underfeeding, underfeeder, Feedee, feedy, feedable, feeder, feedman
feel
(4 letter word)
plural

: feels

related terms

: forefeel, outfeel, overfeel, refeel, underfeel, feeless, feely, feelable, feeler
felafel
(7 letter word)
fencing
(7 letter word)
plural

: fencings

related terms

: E-Fencing, outfencing, fencible, fencer
fermata
(7 letter word)
plural

: fermate, fermatas
ferment
(7 letter word)
plural

: ferments

related terms

: antiferment, Apoferment, proferment, conferment, conferee, conference, coferment, counterferment, preferment, preferee, preferable, preference, Preferer, preferent, referment, referee, referable, reference, Referer, referent, fermental, fermentarian, fermentable, fermentate, fermenter, fermentor, fermentation, fermentive, fermentative
fetlock
(7 letter word)
FHA
(3 letter word)
fiefdom
(7 letter word)
field
(5 letter word)
plural

: fields

related terms

: midfield, midfielder, Antifield, Gyrofield, Multifield, Paleofield, Semifield, subfield, Superfield, infield, infielder, Contrafield, forefield, Hydrofield, misfield, outfield, outfielder, Photofield, upfield, fielden, fieldish, Fieldless, Fieldlike, fieldy, fielder, fieldman, fieldward
figure
(6 letter word)
plural

: figures

related terms

: demifigure, Multifigure, self-figure, semifigure, semifigurative, subfigure, configure, configural, configurable, configurate, configuration, configurative, exfigure, exfiguration, transfigure, transfigurate, transfiguration, transfigurative, Counterfigure, disfigure, disfigurer, disfiguration, disfigurative, forefigure, misfigure, outfigure, prefigure, prefigurate, prefigurer, prefiguration, prefigurative, refigure, figural, figurette, figurial, figurine, figurism, figurist, figury, figurable, figurate, figurer, figurize, figurant, figuration, figurative
file
(4 letter word)
filing
(6 letter word)
plural

: filings

related terms

: profiling, profilist, profiler, interfiling, interfilling, misfiling, refiling, refilling, filarian, filial, filelike, file-like, fileable, filer
filling
(7 letter word)
plural

: filling

related terms

: self-filling, infilling, interfilling, overfilling, refilling, underfilling, filly, fillable, filler
filth
(5 letter word)
plural

: filths

related terms

: befilth, filthify, filthless, filthy
fimbria
(7 letter word)
plural

: fimbriae, fimbrias

related term

: fimbriation
finance
(7 letter word)
plural

: finances

related terms

: Microfinance, Megafinance, Nonfinance, superfinance, superfinish, superfinite, Cyberfinance, E-Finance, Overfinance, prefinance, prefinal, prefinish, Prefinite, Prefinition, refinance, refinage, refinery, refinish, refinable, refiner, underfinance, financial, financist, financer
firedog
(7 letter word)
fireman
(7 letter word)
plural

: firemen

related term

: firemanship
firm
(4 letter word)
plural

: firms

related terms

: Superfirm, confirm, confirmee, confirmment, confirmable, confirmer, confirmor, confirmation, confirmity, confirmative, infirm, infirmarian, infirmness, infirmable, infirmate, infirmer, infirmation, infirmity, infirmative, infirmly, interfirm, firm-based, Firmish, firmless, firmness, firmware, firmance, firmer, firmation, firmity, firmly
first
(5 letter word)
plural

: firsts

related terms

: firstling, firstness, firstship, firster, firstly
fishery
(7 letter word)
fishing
(7 letter word)
plural

: fishings

related terms

: Antifishing, electrofishing, Electrofisher, Nonfishing, overfishing, fishery, fishful, fishhood, fishify, Fishish, fishless, fishlet, fishlike, fishling, fishy, fishable, fisher, fishman, fishwoman
fission
(7 letter word)
fit
(3 letter word)
plural

: fits

related terms

: Nonfit, profit, profitless, profitable, profiter, Profitwise, quasi-fit, semifit, superfit, Superfitness, befit, confit, confiture, confitent, infit, forefit, misfit, outfit, overfit, Photofit, refit, refitment, retrofit, Underfit, fitful, fitment, fitness, fitly
flank
(5 letter word)
plural

: flanks

related terms

: foreflank, outflank, outflanker, flankard, flanken, flanky, flanker, flankwise
flight
(6 letter word)
plural

: flights

related terms

: Midflight, Multiflight, inflight, counterflight, overflight, photoflight, Postflight, preflight, Flighten, flightful, flightless, flighty, flighter
fling
(5 letter word)
plural

: flings

related terms

: trifling, outfling, overfling, refling, upfling, flingy, flinger
flirt
(5 letter word)
plural

: flirts

related terms

: Superflirt, Cyberflirt, flirtish, flirtling, flirty, flirtable, flirter, flirtation
flood
(5 letter word)
floor
(5 letter word)
flow
(4 letter word)
flowage
(7 letter word)
flush
(5 letter word)
plural

: flushes

related terms

: Nonflush, subflush, outflush, overflush, reflush, flushness, flushy, flushable, flusher
flux
(4 letter word)
fluxion
(7 letter word)
plural

: fluxions

related terms

: influxion, influxionism, fluxional, fluxionist
focus
(5 letter word)
plural

: foci, focuses, focusses

related terms

: Microfocus, Apofocus, Hyperfocus, autofocus, Cryofocus, misfocus, prefocus, refocus, focusless, focusable, focuser
fold
(4 letter word)
folding
(7 letter word)
plural

: foldings

related terms

: self-folding, infolding, infoldment, infolder, refolding, upfolding, foldage, folden, foldless, foldure, foldy, foldable, folder
folium
(6 letter word)
folk
(4 letter word)
folly
(5 letter word)
plural

: follies

related terms

: superfolly, folliful, follily
fondu
(5 letter word)
fondue
(6 letter word)
foolery
(7 letter word)
foot
(4 letter word)
footing
(7 letter word)
plural

: footings

related terms

: outfooting, footage, footful, foot-free, footless, footlike, footling, footy, footer, footman, footmanship, Footly
forage
(6 letter word)
plural

: forages

related term

: forager
foray
(5 letter word)
force
(5 letter word)
plural

: forces

related terms

: Microforce, Semiforce, counterforce, counter-force, interforce, overforce, perforce, reforce, forcite, forcy, forcible, forcer, forcive
forge
(5 letter word)
plural

: forges

related terms

: reforge, reforger, reforgive, forgery, forgette, forger, forgive
forging
(7 letter word)
plural

: forgings

related terms

: Nanoforging, reforging, reforger, reforgive, forgery, forgette, forger, forgive
formula
(7 letter word)
forward
(7 letter word)
plural

: forwards

related terms

: overforward, overforwardness, overforwardly, reforward, forwardal, forwardness, Forwardable, forwarder, forwardation, forwardly
foxhunt
(7 letter word)
fractal
(7 letter word)
freak
(5 letter word)
plural

: freaks

related terms

: Ecofreak, Cyberfreak, freakdom, freakery, freakful, freakish, freaky
freeze
(6 letter word)
plural

: freezes

related terms

: antifreeze, nonfreeze, nonfreezable, befreeze, prefreeze, refreeze, freezy, freezable, freezer
freshet
(7 letter word)
frisk
(5 letter word)
plural

: frisks

related terms

: friskful, frisky, frisker
frolic
(6 letter word)
plural

: frolics

related terms

: frolicful, frolicness, frolicsome, frolicly
front
(5 letter word)
plural

: fronts

related terms

: bifront, bifrontal, Multifront, confront, confrontal, confrontment, confronter, confrontation, Confrontative, forefront, outfront, refront, upfront, frontage, frontal, frontless, frontlet, Frontness, fronture, frontate, fronter, Frontman, Frontwoman, frontward, frontwise
frying
(6 letter word)
plural

: fryings

related terms

: pan-frying, refrying, friese, friable, frier, friation
fueling
(7 letter word)
fumes
(5 letter word)
related terms

: perfumes, perfumery, perfumy, perfumer, fumette, fumify, fumeless, fumelike, fumer, fumous
fun
(3 letter word)
funeral
(7 letter word)
furor
(5 letter word)
furore
(6 letter word)
fusion
(6 letter word)
plural

: fusions

related terms

: demifusion, electrofusion, Hemifusion, Hyperfusion, Hypofusion, nonfusion, nonfusible, Perifusion, profusion, profuser, profusive, semifusion, superfusion, superfusible, confusion, confusable, confuser, confusive, infusion, infusible, Infusate, infuser, infusive, transfusion, transfusable, transfusible, transfuser, transfusive, Co-Fusion, interfusion, perfusion, perfusate, perfusive, Postfusion, refusion, refusal, refusable, refuser, refusive, surfusion, fusional, Fusionesque, fusionism, fusionist, fusionless, Fusionlike
fuss
(4 letter word)
plural

: fusses

related terms

: fussify, Fussless, fussy, fusser
fuzz
(4 letter word)
FWS
(3 letter word)
gambol
(6 letter word)
plural

: gambols

related terms

: gambolling, gamboler
game
(4 letter word)
gamebag
(7 letter word)
gaming
(6 letter word)
plural

: gamings

related terms

: Antigaming, Nongaming, Cybergaming, outgaming, Pre-Gaming, Retrogaming, Telegaming, gameful, gameless, gamelike, gameness, gamesome, gamey, gamer, gamely
GAO
(3 letter word)
garbage
(7 letter word)
garboil
(7 letter word)
gasbag
(6 letter word)
gasp
(4 letter word)
gassing
(7 letter word)
plural

: gassings

related terms

: outgassing, gassy, gasser
gauge
(5 letter word)
plural

: gauges

related terms

: Multigauge, Supergauge, autogauge, countergauge, countergauger, counter-gauge, misgauge, outgauge, regauge, undergauge, gauger
gayness
(7 letter word)
genre
(5 letter word)
gestalt
(7 letter word)
plural

: gestalten, gestalts

related terms

: gestalten, Gestaltism, gestaltist, gestalter
giggle
(6 letter word)
plural

: giggles

related terms

: begiggle, gigglish, giggly, giggler
ginger
(6 letter word)
gleet
(5 letter word)
plural

: gleets

related term

: gleety
go
(2 letter word, one of the shortest hyponyms for activity)
goalie
(6 letter word)
golfing
(7 letter word)
GPA
(3 letter word)
GPO
(3 letter word)
grant
(5 letter word)
gray
(4 letter word)
grey
(4 letter word)
plural

: greys

related terms

: nongrey, greese, greyish, greyling, greyness, greyware
grid
(4 letter word)
grocery
(7 letter word)
ground
(6 letter word)
plural

: grounds

related terms

: Midground, Nonground, foreground, misground, outground, overground, Preground, reground, underground, undergroundling, undergroundness, undergrounder, groundage, grounden, groundless, groundling, groundy, groundable, grounder, Groundation, groundman, groundly, groundward
group
(5 letter word)
plural

: groups

related terms

: Demogroup, Gyrogroup, Multigroup, Nongroup, Pseudogroup, Quasigroup, semigroup, Semigroupoid, subgroup, Subgroupoid, supergroup, ingroup, Cybergroup, intergroup, intergroupal, intragroup, intragroupal, outgroup, regroup, regroupment, Subgroupoid, groupage, groupist, grouplet, Grouplike, groupment, groupoid, groupware, groupable, groupwise
growth
(6 letter word)
plural

: growths

related terms

: Megagrowth, antigrowth, Hypergrowth, Nongrowth, ingrowth, intergrowth, misgrowth, outgrowth, overgrowth, pregrowth, regrowth, undergrowth, upgrowth, growthful, growthless, growthy, Growthwise
GSR
(3 letter word)
guard
(5 letter word)
plural

: guards

related terms

: nonguard, self-guard, beguard, counterguard, counter-guard, outguard, preguard, reguard, reguardant, underguard, underguardian, guardage, guardee, guardful, guardian, guardless, guardlike, guardship, guardable, guarder, guardant
guffaw
(6 letter word)
gun
(3 letter word)
gush
(4 letter word)
plural

: gushes

related terms

: Ingush, outgush, regush, upgush, gushy, gusher
gusto
(5 letter word)
plural

: gustoes

related term

: gustoish
habit
(5 letter word)
plural

: habits

related terms

: inhabit, inhabitable, inhabitate, inhabitance, inhabiter, Inhabitor, inhabitant, inhabitation, inhabitative, cohabit, Cohabitee, cohabitate, cohabiter, Cohabitor, cohabitant, cohabitation, dishabit, posthabit, underhabit, habiture, habitable, habitate, habitance, habitant, habitation, habitative
haggis
(6 letter word)
hair
(4 letter word)
plural

: hairs

related terms

: Nonhair, overhair, rehair, hairen, hairless, hairlet, hairlike, hairy
halitus
(7 letter word)
halogen
(7 letter word)
plural

: halogens

related terms

: dihalogen, Nonhalogen, polyhalogen, Polyhalogenation, pseudohalogen, Interhalogen, perhalogen, halogenoid, halogenate, halogenous, halogenation
hamming
(7 letter word)
related terms

: hamal, hamite, hamlet, Hamlike, hamate, hamous
hand
(4 letter word)
plural

: hands

related terms

: hindhand, semihand, forehand, overhand, overhandling, underhand, Underhandly, uphand, handful, handless, handlike, handling, handsome, handy, hander, Handly
Handel
(6 letter word)
hang
(4 letter word)
plural

: hangs

related terms

: self-hang, behang, overhang, rehang, underhang, underhangman, uphang, hangee, hangment, hangable, hanger, hangman, hangmanship, hangwoman
hanger
(6 letter word)
hanging
(7 letter word)
plural

: hangings

related terms

: Antihanging, Nonhanging, overhanging, rehanging, underhanging, underhangman, hangee, hangment, hangable, hanger, hangman, hangmanship, hangwoman
hare
(4 letter word)
plural

: hares, hare

related term

: harelike
harmony
(7 letter word)
plural

: harmonies

related terms

: nonharmony, nonharmonious, polyharmony, inharmony, inharmonious, disharmony, disharmonious, preharmony, preharmonious, harmonial, harmonious
harness
(7 letter word)
plural

: harnesses

related terms

: reharness, harish, harling, harman
harp
(4 letter word)
plural

: harps

related terms

: autoharp, Autoharpist, Harpage, harpist, harpless, harplike, harpy, harpwise
hash
(4 letter word)
hassle
(6 letter word)
hat
(3 letter word)
plural

: hats

related terms

: Behat, hatful, hatless, hatlike, hatable, hater
havoc
(5 letter word)
Haydn
(5 letter word)
head
(4 letter word)
plural

: heads

related terms

: hindhead, stephead, archhead, multihead, panhead, subhead, Subheader, behead, beheadal, beheader, cohead, forehead, overhead, overheady, overheadman, rehead, Subheader, underhead, Headage, headful, Headish, headless, headlike, headling, headship, heady, header, headman, headly, headward
header
(6 letter word)
heading
(7 letter word)
healing
(7 letter word)
plural

: healings

related terms

: Nonhealing, self-healing, Healee, healful, healless, healsome, healable, healer
heath
(5 letter word)
plural

: heaths

related terms

: heathen, heathery, heathless, heathlike, heathy, heather
heating
(7 letter word)
plural

: heatings

related terms

: self-heating, superheating, overheating, Photoheating, preheating, preheater, reheating, Reheatable, reheater, Teleheating, heaten, heatful, heatless, heatlike, heatable, heater
heaving
(7 letter word)
plural

: heavings

related terms

: upheaving, upheaval, upheaven, upheaver, heaven, heavy, heaver, heavity
heavy
(5 letter word)
plural

: heavies

related terms

: Nonheavy, superheavy, Ultraheavy, overheavy, overheaviness, overheavily, heaviness, heavisome, heavier, heavity, heavily
hedge
(5 letter word)
plural

: hedges

related terms

: behedge, rehedge, hedgy, hedger
hedging
(7 letter word)
helm
(4 letter word)
help
(4 letter word)
plural

: helps

related terms

: self-help, self-helpful, self-helpless, behelp, overhelp, overhelpful, underhelp, helpful, helpless, helpsome, helpable, helply
hemline
(7 letter word)
here
(4 letter word)
plural

: heres

related terms

: inhere, inherence, inherent, cohere, coheretic, coherence, coherer, coherent, Hereish, hereness, heroid, hereward
hero
(4 letter word)
plural

: heroes, heros

related terms

: Megahero, antihero, antiheroic, Antiheroine, antiheroism, anti-hero, anti-heroic, nonhero, nonheroic, subhero, superhero, Superherodom, superheroic, Superheroine, Superheroism, Cyberhero, heroess, herohood, heroic, heroics, heroify, heroine, heroism, herolike, heroship, heroize, heroization
heroics
(7 letter word)
related terms

: heroical, heroicness, heroicity, heroicly
heroine
(7 letter word)
hiding
(6 letter word)
plural

: hidings

related terms

: hideless, hideling, Hideable, hider
hijab
(5 letter word)
hipline
(7 letter word)
hit
(3 letter word)
hold
(4 letter word)
plural

: holds

related terms

: behold, beholden, beholdable, beholder, inhold, inholder, a-hold, forehold, outhold, overhold, underhold, uphold, upholden, Upholdable, upholder, withhold, withholdal, withholden, withholdment, withholdable, withholder, holden, holdable, holder, holdman
holdall
(7 letter word)
hole
(4 letter word)
home
(4 letter word)
hood
(4 letter word)
plural

: hoods

related terms

: sexhood, selfhood, self-hood, forehood, rehood, Underhood, hoodful, hoodless, hoodlike, hoody, hoodman, hoodwise
hoofing
(7 letter word)
related terms

: hoofish, hoofless, hooflet, hooflike, hoofy, hoofer
hook
(4 letter word)
plural

: hooks

related terms

: forehook, Pre-Hook, rehook, hookish, hookless, hooklet, hooklike, hooky, hooker, hookman, hookwise
hooking
(7 letter word)
related terms

: hookish, hookless, hooklet, hooklike, hooky, hooker, hookman, hookwise
horizon
(7 letter word)
plural

: horizons

related terms

: gyrohorizon, Subhorizon, Superhorizon, a-horizon, prehorizon, horizonal, horizonless, horizonward
horn
(4 letter word)
plural

: horns

related terms

: behorn, cohorn, dishorn, dishorner, outhorn, post-horn, hornful, hornify, hornish, hornist, hornless, hornlet, hornlike, horny, horner
host
(4 letter word)
house
(5 letter word)
housing
(7 letter word)
plural

: housings

related terms

: penthousing, Nonhousing, Cohousing, outhousing, rehousing, housage, housal, housling, housy, houser, housty, housman
hugging
(7 letter word)
related terms

: hugsome, hugy, huger, hugeous
hum
(3 letter word)
plural

: hums

related terms

: antihum, underhum, humic, humify, humite, humate, humor, humous, humation
humans
(6 letter word)
related terms

: subhumans, subhumanly, prehumans, subhumanly, humanhood, humanics, humanify, humanish, humanism, humanist, Humanless, humanlike, humanness, humanoid, Humanure, humanate, humaner, humanise, humanize, humanisation, humanization, Humanation, humanity, humanly
humor
(5 letter word)
plural

: humors

related terms

: dishumor, outhumor, prehumor, humoral, humoresque, humorful, humorism, humorist, humorless, humorsome, humorer, humorous, humorize
humour
(6 letter word)
plural

: humours

related terms

: dishumour, humoural, humourful, humourist, humourless, humoursome, humourous, humourize
hunt
(4 letter word)
plural

: hunts

related terms

: a-hunt, outhunt, overhunt, Huntite, huntable, hunter
hunting
(7 letter word)
icing
(5 letter word)
icon
(4 letter word)
idea
(4 letter word)
idle
(4 letter word)
related terms

: Nonidle, overidle, overidly, idlish, idly, idler
ikon
(4 letter word)
plural

: ikons

related terms

: eikon, Eikonal
image
(5 letter word)
plural

: images

related terms

: microimage, archimage, Orthoimage, self-image, Counterimage, outimage, preimage, preimagine, reimage, reimagine, imagen, imagery, imagine, imagism, imagist, imager
incline
(7 letter word)
plural

: inclines

related terms

: coincline, coinclination, disincline, disinclination, misincline, misinclination, overincline, overinclinable, overinclination, preincline, preinclination, reincline, reinclination, inclinable, incliner, inclination
inflow
(6 letter word)
influx
(6 letter word)
plural

: influxes

related terms

: influxable, influxible, influxious, influxion, influxive
ingenue
(7 letter word)
ingroup
(7 letter word)
injury
(6 letter word)
plural

: injuries

related terms

: noninjury, noninjurious, self-injury, self-injurious, preinjury, preinjurious, reinjury, injurious
innings
(7 letter word)
INR
(3 letter word)
INS
(3 letter word)
intake
(6 letter word)
plural

: intakes

related term

: intaker
IOC
(3 letter word)
ironing
(7 letter word)
plural

: ironings

related terms

: iron-free, ironic, ironish, ironism, ironist, ironless, ironlike, ironness, ironware, irony, Ironable, ironer, ironize, ironman, ironly
IRS
(3 letter word)
isogone
(7 letter word)
plural

: isogones

related terms

: isogonal, isogonic, isogonics, isogonism, isogony
isogram
(7 letter word)
issue
(5 letter word)
plural

: issues

related terms

: Nonissue, non-issue, outissue, overissue, Overissuance, preissue, preissuance, reissue, reissuable, reissuer, underissue, issuable, issuance, issuer, issuant
issuer
(6 letter word)
plural

: issuers

related term

: reissuer
issuing
(7 letter word)
related terms

: self-issuing, outissuing, overissuing, Overissuance, preissuing, preissuance, reissuing, reissuable, reissuer, issuable, issuance, issuer, issuant
jest
(4 letter word)
plural

: jests

related terms

: outjest, jestee, jestful, jester, jestwise
jet
(3 letter word)
jitter
(6 letter word)
job
(3 letter word)
join
(4 letter word)
joke
(4 letter word)
journal
(7 letter word)
jungle
(6 letter word)
kabob
(5 letter word)
kebab
(5 letter word)
khanate
(7 letter word)
kick
(4 letter word)
kinesis
(7 letter word)
plural

: kineses

related terms

: diakinesis, Aerokinesis, Biokinesis, chemokinesis, Electrokinesis, Geokinesis, heterokinesis, hyperkinesis, hypokinesis, metakinesis, parakinesis, psychokinesis, Pyrokinesis, autokinesis, Cryokinesis, Hydrokinesis, interkinesis, photokinesis, telekinesis
kinfolk
(7 letter word)
plural

: kinfolks, kinfolk
kingdom
(7 letter word)
plural

: kingdoms

related terms

: InfraKingdom, subkingdom, Superkingdom, vice-kingdom, underkingdom, kingdomful, kingdomless, kingdomship
kishke
(6 letter word)
kissing
(7 letter word)
knavery
(7 letter word)
plural

: knaveries

related term

: overknavery
lab
(3 letter word)
LABLINK
(7 letter word)
labor
(5 letter word)
plural

: labors

related terms

: antilabor, antilaborist, Nonlabor, prolabor, belabor, elabor, elaborate, elaboration, elaborative, mislabor, outlabor, overlabor, prelabor, laborage, labordom, laboress, laborhood, laborism, laborist, laborite, laborless, laborsome, laborable, laborer, laborous, laborious, laborant
labour
(6 letter word)
plural

: labours

related terms

: belabour, overlabour, Prelabour, labourage, labouress, labourism, labourist, labourite, labourless, laboursome, labourer
lack
(4 letter word)
plural

: lacks

related term

: lacker
land
(4 letter word)
plural

: lands

related terms

: midland, Midlander, midlandward, biland, bilander, Euroland, Nonland, inland, inlandish, inlander, Cyberland, eland, foreland, outland, outlandish, outlander, overland, overlander, reland, underland, upland, uplandish, uplander, landage, landless, landlike, landship, LANDY, landocracy, landocrat, Landable, lander, landman, landward
laniard
(7 letter word)
lanyard
(7 letter word)
lark
(4 letter word)
plural

: larks

related terms

: larkish, larklike, larkling, larksome, larky, larker
last
(4 letter word)
plural

: lasts

related terms

: belast, outlast, overlast, relast, relaster, lastage, lastness, lasty, laster, lastly
latria
(6 letter word)
lattice
(7 letter word)
laundry
(7 letter word)
leach
(5 letter word)
plural

: leaches

related terms

: leachy, leachable, leachate, leacher, leachman
lead
(4 letter word)
leading
(7 letter word)
plural

: leadings

related terms

: Nonleading, Subleading, misleading, misleadable, misleader, outleading, leadage, leaden, lead-free, leadless, Leadlike, leady, leadable, leader, leadman
leafing
(7 letter word)
related terms

: disleafing, leafage, leafdom, leafen, leafery, leafless, leaflet, leaflike, leaf-like, leafy, leafer
leak
(4 letter word)
plural

: leaks

related terms

: antileak, Antileakage, Superleak, inleak, inleakage, leakage, Leakee, leakless, leaky, leakance, leaker
leakage
(7 letter word)
leaker
(6 letter word)
lean
(4 letter word)
leaning
(7 letter word)
plural

: leanings

related terms

: leanish, leanness, leany, leaner, leanly
lechery
(7 letter word)
lecture
(7 letter word)
plural

: lectures

related terms

: Minilecture, belecture, prelecture, Telelecture, lecturee, lecturess, lecturette, lecturer
leeway
(6 letter word)
left
(4 letter word)
leg
(3 letter word)
plural

: legs

related terms

: midleg, Multileg, proleg, prolegate, foreleg, overleg, upleg, legal, legist, legless, leglet, leglike, legible, legate, leger, legation, legman, legative
lens
(4 letter word)
lesson
(6 letter word)
let
(3 letter word)
liaison
(7 letter word)
lie
(3 letter word)
lieu
(4 letter word)
life
(4 letter word)
lift
(4 letter word)
light
(5 letter word)
plural

: lights

related terms

: Microlight, Hyperlight, Multilight, self-light, Superlight, twilight, Twilightish, twilightless, twilightlike, twilighty, Ultralight, belight, Inlight, translight, counterlight, interlight, mislight, overlight, overlightness, overlightsome, overlightly, Prelight, relight, relighten, relightable, relighter, underlight, uplight, lightage, lighten, lightful, lightish, lightless, Lightlike, lightness, lightship, lightsome, lighty, lightable, lighter, lightman, lightmanship, lightly
line
(4 letter word)
plural

: lines

related terms

: picoline, picolinic, kiloline, petaline, midline, indoline, Amphiline, isoline, metaline, monoline, Multiline, Polyline, Periline, proline, Prolinate, pyroline, subline, superline, superliner, colline, collinal, Colliness, inline, Inlinable, A-line, Counterline, interline, interliner, intraline, outline, outliner, overline, reline, reliner, underline, underlinen, underliner, upline, lineage, linen, Lineic, lineless, linelet, linelike, liney, lineable, lineate, liner, linous, lineation, lineman
lineman
(7 letter word)
plural

: linemen

related term

: underlineman
linemen
(7 letter word)
related term

: underlinemen
liner
(5 letter word)
plural

: liners

related terms

: superliner, interliner, outliner, reliner, underliner, underlinen, linerless
lineup
(6 letter word)
lining
(6 letter word)
plural

: linings

related terms

: interlining, interliner, outlining, outliner, Overlining, relining, reliner, underlining, underlinen, underliner, lineage, linen, Lineic, lineless, linelet, linelike, liney, lineable, lineate, liner, linous, lineation, lineman
link
(4 letter word)
linocut
(7 letter word)
list
(4 letter word)
listing
(7 letter word)
livery
(6 letter word)
locking
(7 letter word)
related terms

: Nonlocking, self-locking, Autolocking, counterlocking, interlocking, interlocker, lockage, lockful, lockian, lockless, locklet, Locklike, locky, lockable, locker, lockman
lockup
(6 letter word)
locus
(5 letter word)
logging
(7 letter word)
plural

: loggings

related terms

: dialogging, dialogic, dialogism, dialogist, dialogite, dialoger, dialogize, Antilogging, Overlogging, logic, logics, loglet, loglike, logship, logy, logocracy, logman, logwise
looking
(7 letter word)
lookup
(6 letter word)
loop
(4 letter word)
looping
(7 letter word)
love
(4 letter word)
lowness
(7 letter word)
plural

: lownesses

related terms

: overlowness, lowery, Lowess, lowish, lowy, lowable, lowance, lower, lowman, lowly
lunacy
(6 letter word)
lustrum
(7 letter word)
lutfisk
(7 letter word)
lysis
(5 letter word)
plural

: lyses

related terms

: dialysis, antilysis, apolysis, biolysis, chemolysis, electrolysis, heterolysis, isolysis, paralysis, Protolysis, pyrolysis, thermolysis, autolysis, Colysis, hydrolysis, photolysis
machine
(7 letter word)
plural

: machines

related terms

: Femtomachine, Nanomachine, Micromachine, antimachine, antimachinery, antimachination, archmachine, multimachine, Nonmachine, semimachine, submachine, Supermachine, intermachine, intramachine, premachine, machinal, machinery, machinify, machinism, machinist, machinable, machinate, machiner, machinize, machinization, machination
macro
(5 letter word)
mailbag
(7 letter word)
maker
(5 letter word)
plural

: makers

related terms

: Demomaker, automaker, comaker, premaker, remaker, undermaker, makeress, makership
mall
(4 letter word)
mambo
(5 letter word)
man
(3 letter word)
plural

: men

related terms

: demiman, terman, angloman, turcoman, antiman, Cisman, nonman, Nonmanic, panman, pro-man, subman, submanic, submanor, superman, supermanhood, supermanism, supermanly, beman, Transman, automan, counterman, Cyberman, disman, foreman, foremanship, outman, Outmanage, overman, overmanage, overmany, postman, preman, premanhood, pre-man, reman, remanage, remanure, remanence, remanent, remanation, submanic, submanor, teleman, underman, manage, manal, mandom, maness, manful, manhood, manic, manics, manify, manism, manist, manless, manlet, manlike, manling, manness, manship, manure, many, manor, manent, mansion, manation, manty, manly, manward, manwise
manakin
(7 letter word)
mandala
(7 letter word)
manhood
(7 letter word)
plural

: manhoods

related terms

: supermanhood, premanhood
manhunt
(7 letter word)
plural

: manhunts

related term

: manhunter
manikin
(7 letter word)
plural

: manikins

related term

: manikinism
mankind
(7 letter word)
related terms

: premankind, mankindly
manner
(6 letter word)
plural

: manners

related terms

: Overmanner, mannerhood, mannerism, mannerist, mannerless, mannersome, mannerable, mannerize, mannerly
manners
(7 letter word)
related terms

: mismanners, mannerhood, mannerism, mannerist, mannerless, mannersome, mannerable, mannerize, mannerly
manual
(6 letter word)
plural

: manuals

related terms

: unimanual, bimanual, nonmanual, automanual, Manualette, manualism, manualist, Manualize, manually
map
(3 letter word)
mapping
(7 letter word)
margin
(6 letter word)
plural

: margins

related terms

: remargin, marginal, Marginless, marginate, margination
Marines
(7 letter word)
related terms

: submarines, submarinism, submarinist, submariner, submarinism, submarinist, submariner, marinade, marinal, marinist, marinate, mariner, marination
market
(6 letter word)
plural

: markets

related terms

: Megamarket, Minimarket, Midmarket, Antimarket, hypermarket, Multimarket, nonmarket, nonmarketable, Nonmarketer, Promarket, Submarket, supermarket, Supermarketlike, supermarketer, Comarket, Cybermarket, dismarket, Overmarket, Postmarket, Premarket, remarket, Telemarket, upmarket, Marketese, Marketless, marketable, marketer, Marketize, Marketization, marketman, marketwise
marking
(7 letter word)
plural

: markings

related terms

: semimarking, mismarking, overmarking, postmarking, remarking, remarkable, remarker, markery, markless, markable, marker, markman
markup
(6 letter word)
mart
(4 letter word)
mask
(4 letter word)
masking
(7 letter word)
plural

: maskings

related terms

: maskery, maskette, Maskless, masklike, maskoid, maskable, masker
mass
(4 letter word)
plural

: masses

related terms

: biomass, remass, massage, Massify, massless, masslike, massy, masser, massive
masses
(6 letter word)
related terms

: biomasses, massage, Massify, massless, masslike, massy, masser, massive
massif
(6 letter word)
plural

: massifs

related term

: Massify
master
(6 letter word)
plural

: masters

related terms

: submaster, vice-master, bemaster, Comaster, outmaster, overmaster, Permaster, postmaster, postmastoid, Premaster, remaster, remastery, surmaster, undermaster, masterdom, masterful, masterhood, masterless, masterlike, masterling, mastership, mastery, masterable, masterate, masterer, masterous, masterman, masterly
mastery
(7 letter word)
plural

: masteries

related terms

: nonmastery, self-mastery, premastery, remastery
mastoid
(7 letter word)
plural

: mastoids

related terms

: bimastoid, paramastoid, intermastoid, intramastoid, postmastoid, retromastoid, mastoidal
matinee
(7 letter word)
plural

: matinees

related terms

: matinal, matiness
mating
(6 letter word)
plural

: matings

related terms

: decimating, Nonmating, mismating, outmating, premating, premature, matehood, mateless, mateship, mature, matey, mater, mately
matter
(6 letter word)
plural

: matters

related terms

: antimatter, nonmatter, overmatter, mattress, matterful, matterless, Matterlike, mattery, matterate, matterative
Maundy
(6 letter word)
mayhem
(6 letter word)
MCIA
(4 letter word)
measure
(7 letter word)
plural

: measures

related terms

: commeasure, commeasurable, countermeasure, intermeasure, intermeasurable, mismeasure, outmeasure, overmeasure, premeasure, remeasure, undermeasure, measurage, measurable, measurer, measuration
medium
(6 letter word)
plural

: media, mediums

related terms

: epimedium, Multimedium, intermedium, Postmedium, remedium, mediumism, mediumship, mediumize, mediumization, mediumly
melee
(5 letter word)
plural

: melees

related term

: meloid
melody
(6 letter word)
plural

: melodies

related terms

: Countermelody, undermelody, melodial, melodious
melt
(4 letter word)
plural

: melts

related terms

: foremelt, intermelt, overmelt, remelt, meltage, Melty, meltable, melter
melting
(7 letter word)
memory
(6 letter word)
plural

: memories

related terms

: Nonmemory, pseudomemory, memorial, memorious
menses
(6 letter word)
method
(6 letter word)
plural

: methods

related terms

: micromethod, antimethod, antimethodic, Metamethod, Multimethod, macromethod, methodic, methodics, methodism, methodist, methodless, methodise, methodize, methodization
metier
(6 letter word)
metric
(6 letter word)
plural

: metrics

related terms

: Nanometric, micrometric, micrometry, Centimetric, Decimetric, decametric, kilometric, kilometrage, minimetric, diametric, diametral, Bimetric, dimetric, trimetric, tetrametric, Pentametric, hexametric, hexametral, hexametrist, hexametrize, aerometric, aerometry, Antimetric, astrometric, astrometry, biometric, biometrics, biometrist, biometry, Chemometric, electrometric, electrometry, Extrametric, geometric, Geometrics, geometrine, geometroid, geometry, geometrise, geometrize, Geometrization, Gyrometric, heterometric, hypermetric, isometric, isometrics, isometry, monometric, Multimetric, nonmetric, non-metric, orthometric, orthometry, Polymetric, parametric, parametral, Parametrial, Parametrise, parametrize, parametrization, perimetric, perimetral, perimetry, pseudometric, psychometric, psychometrics, psychometrist, psychometry, psychometrize, pyrometric, pyrometry, sociometric, sociometry, thermometric, thermometry, Ultrametric, autometric, autometry, Contrametric, Cryometric, hydrometric, hydrometry, Intrametric, micrometry, photometric, photometrist, photometry, Premetric, telemetric, telemetrist, telemetry, metrical, metrician, metricism, metricist, metricate, metricise, metricize, metrication, metricity
mihrab
(6 letter word)
mill
(4 letter word)
mime
(4 letter word)
plural

: mimes

related terms

: archmime, Mimelike, mimer
mint
(4 letter word)
misdeed
(7 letter word)
plural

: misdeeds

related term

: misdial
mission
(7 letter word)
plural

: missions

related terms

: dimission, antimission, extramission, submission, submissness, submissible, submissive, submissly, commission, commissure, commissive, immission, transmission, transmissible, transmissive, countermission, dismission, dismissal, dismissable, dismissible, dismisser, dismissive, emission, emissive, intermission, intermissive, permission, permissable, permissible, permissive, remission, remissful, remissness, remissible, remissive, remissly, submissness, submissible, submissive, submissly, missional, missioner, missionize, missionization
misuse
(6 letter word)
plural

: misuses

related terms

: misusage, misuser
mitsvah
(7 letter word)
mitzvah
(7 letter word)
plural

: mitzvoth, mitzvahs
model
(5 letter word)
plural

: models

related terms

: antimodel, Metamodel, Multimodel, Nonmodel, Submodel, supermodel, Countermodel, Intermodel, premodel, remodel, remodelling, remodelment, remodeler, Modeldom, Modelesque, modeless, modelist, modelling, modeler, modelize, Modelization, Modelly
mold
(4 letter word)
plural

: molds

related terms

: transmold, premold, premolder, remold, moldery, Moldlike, moldy, moldable, molder
momism
(6 letter word)
mongrel
(7 letter word)
plural

: mongrels

related terms

: mongreldom, mongrelish, mongrelism, mongrelness, mongrelise, mongrelize, mongrelisation, mongrelization, mongrelity, mongrelly
monody
(6 letter word)
monster
(7 letter word)
plural

: monsters

related terms

: semimonster, Supermonster, bemonster, monsterhood, Monsterless, monsterlike, monstership
mooring
(7 letter word)
mores
(5 letter word)
mosaic
(6 letter word)
plural

: mosaics

related terms

: Micromosaic, Nonmosaic, photomosaic, Post-mosaic, premosaic, pre-Mosaic, mosaical, mosaicism, mosaicist, Mosaiclike, Mosaicity
motif
(5 letter word)
plural

: motifs

related term

: motific
motive
(6 letter word)
plural

: motives

related terms

: electromotive, electromotor, electromotion, promotive, Promotee, promotable, promoter, promotor, promotion, self-motive, self-motion, submotive, thermomotive, thermomotor, commotive, commotion, immotive, automotive, automotor, emotive, emoter, emotion, remotive, remoter, remotion, motivic, motivate, motivation, motivity, motivative
mould
(5 letter word)
plural

: moulds

related terms

: transmould, remould, mouldery, mouldy, Mouldable, moulder
mound
(5 letter word)
mousse
(6 letter word)
mouth
(5 letter word)
move
(4 letter word)
Mozart
(6 letter word)
ms
(2 letter word, one of the shortest hyponyms for activity)
mulch
(5 letter word)
plural

: mulches

related term

: mulcher
muse
(4 letter word)
plural

: muses

related terms

: bemuse, overmuse, musal, musery, musette, museful, musial, museist, museless, muselike, muser, musive
music
(5 letter word)
musical
(7 letter word)
plural

: musicals

related terms

: Megamusical, Minimusical, antimusical, Antimusic, Biomusical, extramusical, nonmusical, Nonmusic, Pseudomusical, Quasimusical, quasi-musical, Supermusical, immusical, premusical, musician, musicless, musiclike, music-like, musicate
myotomy
(7 letter word)
nap
(3 letter word)
plural

: naps

related terms

: surnap, napal, napery, napless
nature
(6 letter word)
plural

: natures

related terms

: Antinature, Nonnature, supernature, supernatural, vice-nature, connature, connatural, transnature, transnatural, transnaturation, disnature, disnatural, renature, renaturation, natural, naturism, naturist, naturize
nauch
(5 letter word)
nautch
(6 letter word)
navy
(4 letter word)
plural

: navies

related term

: pronavy
NCDC
(4 letter word)
nebula
(6 letter word)
necking
(7 letter word)
plural

: neckings

related terms

: neckful, neckless, necklet, necklike, necker, neckward
NGA
(3 letter word)
NGB
(3 letter word)
NGO
(3 letter word)
NIH
(3 letter word)
NIST
(4 letter word)
nisus
(5 letter word)
NOAA
(4 letter word)
none
(4 letter word)
norm
(4 letter word)
normal
(6 letter word)
plural

: normals

related terms

: centinormal, decinormal, decanormal, binormal, antinormal, extranormal, hypernormal, nonnormal, nonnormative, orthonormal, paranormal, Perinormal, Quasinormal, quasi-normal, seminormal, subnormal, supernormal, transnormal, conormal, Malnormal, overnormal, normalcy, Normalish, normalism, normalist, normalness, normalise, normalize, normalisation, normalization, normality, normally
north
(5 letter word)
plural

: norths

related terms

: pro-North, pro-Northern, benorth, northen, northern, northness, norther, northman, northward
nosebag
(7 letter word)
notch
(5 letter word)
plural

: notches

related terms

: notchful, notchy, notcher
NPC
(3 letter word)
NSW
(3 letter word)
NSWC
(4 letter word)
NTIS
(4 letter word)
nucleus
(7 letter word)
plural

: nuclei, nucleuses

related terms

: micronucleus, meganucleus, Trinucleus, Antinucleus, amphinucleus, Hypernucleus, paranucleus, pronucleus, subnucleus, macronucleus
nudism
(6 letter word)
nursing
(7 letter word)
plural

: nursings

related terms

: Nonnursing, overnursing, Prenursing, nursery, nursling, nursy, nursable, nurser
NUWC
(4 letter word)
obsequy
(7 letter word)
plural

: obsequies

related terms

: obsequial, obsequent
occult
(6 letter word)
plural

: occults

related terms

: nonoccult, Occultic, occultism, occultist, occultness, occultate, occulter, occultation, occultly
octet
(5 letter word)
octette
(7 letter word)
offence
(7 letter word)
plural

: offences

related term

: self-offence
offense
(7 letter word)
plural

: offenses

related terms

: self-offense, preoffense, preoffensive, reoffense, offensible, offensive
offer
(5 letter word)
plural

: offers

related terms

: counteroffer, preoffer, reoffer, offeree, offerable, offerer, offeror
office
(6 letter word)
plural

: offices

related terms

: Nonoffice, suboffice, subofficial, subofficer, interoffice, intraoffice, outoffice, postoffice, subofficial, subofficer, official, officiate, officer, officious
OIS
(3 letter word)
omelet
(6 letter word)
ONI
(3 letter word)
onrush
(6 letter word)
onset
(5 letter word)
oomph
(5 letter word)
ooze
(4 letter word)
plural

: oozes

related terms

: oozoid, oozy
oozing
(6 letter word)
related terms

: oozoid, oozy
opening
(7 letter word)
plural

: openings

related terms

: nonopening, self-opening, self-opener, counteropening, counter-opening, preopening, reopening, Reopenable, reopener, openness, openable, opener, openly
opus
(4 letter word)
order
(5 letter word)
plural

: orders

related terms

: Metaorder, quasiorder, suborder, superorder, Inorder, co-order, counterorder, disorder, foreorder, misorder, overorder, postorder, preorder, reorder, Reorderer, Underorder, orderless, orderable, orderer, orderly
organ
(5 letter word)
plural

: organs

related terms

: biorgan, Multiorgan, Interorgan, organal, organette, organic, organics, organify, organism, organist, organless, Organlike, organoid, organy, organer, organise, organize, organisation, organization, organity
origin
(6 letter word)
plural

: origins

related terms

: co-origin, co-original, original, originist, Originless, originable, originate, originant, origination, originative
orogeny
(7 letter word)
orphan
(6 letter word)
plural

: orphans

related terms

: Nonorphan, orphanage, orphancy, orphandom, orphanhood, orphanism, Orphanlike, orphanship, orphanize, Orphanity
OSHA
(4 letter word)
osmosis
(7 letter word)
plural

: osmoses

related terms

: diosmosis, electroosmosis, electro-osmosis, isoosmosis, exosmosis
ostomy
(6 letter word)
outfall
(7 letter word)
outflow
(7 letter word)
outlet
(6 letter word)
overlap
(7 letter word)
overlay
(7 letter word)
pack
(4 letter word)
plural

: packs

related terms

: Megapack, Midpack, bipack, tripack, Multipack, impack, impackment, overpack, Overpackage, prepack, prepackage, repack, repackage, repacker, retropack, package, packery, packless, Packlike, packness, packware, packable, packer, packman, packmanship, packly
paella
(6 letter word)
pageant
(7 letter word)
pains
(5 letter word)
painter
(7 letter word)
plural

: painters

related terms

: nonpainter, self-painter, paintress, painterish, Painterless, painterlike, paintership, Paintery, painterly
pair
(4 letter word)
pairing
(7 letter word)
plural

: pairings

related terms

: impairing, impairment, impairable, impairer, Mispairing, repairing, repairable, repairer, repairman, Repairwoman, pairial, pairment, pairer, pairwise
pannier
(7 letter word)
pant
(4 letter word)
panting
(7 letter word)
papers
(6 letter word)
papilla
(7 letter word)
papism
(6 letter word)
plural

: papisms

related terms

: antipapism, antipapal, antipapist
par
(3 letter word)
plural

: pars

related terms

: nonpar, Nonparish, nonparous, nonparent, nonparity, nonparty, subpar, subparty, compar, comparable, comparate, comparer, comparition, comparative, impar, imparling, imparity, impartive, dispar, disparage, disparish, disparate, disparation, disparition, disparity, subparty, parade, parage, PAREE, paren, paretic, parial, parian, parify, parine, parish, parling, parure, parable, parate, parer, parous, parent, parity, party, parly
parade
(6 letter word)
plural

: parades

related terms

: Miniparade, counter-parade, parader, paradise
parley
(6 letter word)
parole
(6 letter word)
plural

: paroles

related terms

: counterparole, counter-parole, parolee, parolist, parolable, paroler
part
(4 letter word)
plural

: parts

related terms

: Micropart, unipart, unipartite, tripart, tripartite, tripartible, tripartition, antipart, Antiparty, Multipart, subpart, subparty, subpartition, bepart, compart, compartment, compartition, impart, impartial, impartite, impartment, impartable, impartible, impartance, imparter, impartation, impartive, copart, coparty, counterpart, Counterparty, dispart, dispartment, forepart, mispart, outpart, overpart, overpartial, overparty, repart, repartee, repartable, repartition, subparty, subpartition, underpart, partage, parten, Parthood, partial, partite, partless, partlet, parture, party, Partocracy, partable, partible, parter, partition, partitive, partly
parting
(7 letter word)
plural

: partings

related terms

: Biparting, comparting, compartment, compartition, imparting, impartial, impartite, impartment, impartable, impartible, impartance, imparter, impartation, impartive, disparting, dispartment, misparting, partage, parten, Parthood, partial, partite, partless, partlet, parture, party, Partocracy, partable, partible, parter, partition, partitive, partly
partita
(7 letter word)
party
(5 letter word)
plural

: parties

related terms

: biparty, bipartient, bipartition, Antiparty, Demoparty, multiparty, Multipartition, nonparty, nonpartial, Nonpartitive, subparty, subpartition, coparty, copartiment, Counterparty, counter-party, interparty, intraparty, overparty, overpartial, Preparty, subpartition, partial, Partier, partition, partitive
pass
(4 letter word)
plural

: passes

related terms

: antipass, multipass, Multi-Pass, subpass, subpassage, compass, compassless, compassment, compassable, compasser, compassive, transpass, forepass, interpass, Interpassive, outpass, overpass, repass, repassage, repassable, repasser, repassant, subpassage, surpass, surpassable, surpasser, underpass, passade, passage, passee, passen, passless, passable, passible, passer, passant, passman, passwoman, passive
passage
(7 letter word)
plural

: passages

related terms

: subpassage, superpassage, repassage, passager
passing
(7 letter word)
plural

: passings

related terms

: compassing, compassless, compassment, compassable, compasser, compassive, outpassing, overpassing, repassing, repassage, repassable, repasser, repassant, surpassing, surpassable, surpasser, passade, passage, passee, passen, passless, passable, passible, passer, passant, passman, passwoman, passive
pasta
(5 letter word)
pastime
(7 letter word)
plural

: pastimes

related term

: pastimer
path
(4 letter word)
plural

: paths

related terms

: Amphipath, multipath, orthopath, orthopathic, orthopathy, psychopath, psychopathic, psychopathist, psychopathy, sociopath, sociopathic, sociopathy, Subpath, Superpath, hydropath, hydropathic, hydropathist, hydropathy, outpath, telepath, Telepathetic, telepathic, Telepathine, telepathist, telepathy, telepathise, telepathize, pathetic, pathic, pathless, pathlet, Pathlike, pathment, pathy, Pathwise
patrol
(6 letter word)
plural

: patrols

related terms

: repatrol, repatrolling, patrolling, patrolman, patrolwoman
patter
(6 letter word)
plural

: patters

related terms

: patterist, patterer
pattern
(7 letter word)
plural

: patterns

related terms

: Nanopattern, Micropattern, Antipattern, Multipattern, protopattern, subpattern, Prepattern, repattern, patternless, patternlike, patterny, patternable, patterner, patternize, patternwise
patty
(5 letter word)
pavan
(5 letter word)
pavane
(6 letter word)
pawn
(4 letter word)
plural

: pawns

related terms

: impawn, counter-pawn, repawn, pawnage, pawnee, Pawnless, pawnable, pawner, pawnor
pelting
(7 letter word)
plural

: peltings

related terms

: peltish, peltless, peltate, pelter, peltation
peonage
(7 letter word)
people
(6 letter word)
plural

: peoples

related terms

: Antipeople, Cispeople, impeople, dispeople, dispeopler, outpeople, overpeople, prepeople, repeople, peoplish, peopler
pep
(3 letter word)
plural

: peps

related terms

: pepful, pepless
percept
(7 letter word)
plural

: percepts

related terms

: repercept, reperception, perceptible, perception, perceptive
perch
(5 letter word)
period
(6 letter word)
plural

: periods

related terms

: Midperiod, Nonperiod, subperiod, thermoperiod, thermoperiodic, thermoperiodism, foreperiod, hydroperiod, photoperiod, photoperiodic, photoperiodism, periodic, Periodlike, periodate, periodize, periodization
petting
(7 letter word)
photo
(5 letter word)
phrase
(6 letter word)
plural

: phrases

related terms

: Midphrase, hemiphrase, metaphrase, paraphrase, paraphrasian, paraphrasist, paraphrasable, paraphraser, periphrase, Periphrasic, bephrase, misphrase, rephrase, phrasal, phrasify, phraseless, phrasey, phraseable, phraser, phraseman
phratry
(7 letter word)
plural

: phratries

related terms

: subphratry, phratrial
PHS
(3 letter word)
pic
(3 letter word)
picture
(7 letter word)
plural

: pictures

related terms

: Multipicture, bepicture, impicture, counterpicture, overpicture, repicture, telepicture, pictural, picturesque, pictury, picturable, picturer, picturize, picturization
piece
(5 letter word)
plural

: pieces

related terms

: Midpiece, archpiece, Multipiece, bepiece, dispiece, forepiece, interpiece, repiece, piecen, piecette, piecer
pier
(4 letter word)
plural

: piers

related terms

: polypier, Polypiarian, polypidom, ex-pier, copier, underpier, pierage, pierian, pierine, pierless, pierlike
pieta
(5 letter word)
pilaf
(5 letter word)
pilaff
(6 letter word)
pilau
(5 letter word)
pilaw
(5 letter word)
pinball
(7 letter word)
pinch
(5 letter word)
pinhole
(7 letter word)
piping
(6 letter word)
plural

: pipings

related terms

: outpiping, pipeage, pipal, pipery, pipette, pipeful, pipeless, pipelike, pipey, piper, pipeman
piscary
(7 letter word)
pit
(3 letter word)
pitch
(5 letter word)
plural

: pitches

related terms

: monopitch, outpitch, overpitch, repitch, underpitch, pitchery, Pitchless, pitchlike, pitchy, pitchable, pitcher, pitchman, Pitchwoman
pitcher
(7 letter word)
plural

: pitchers

related terms

: Nonpitcher, pitcherful, pitcherlike, pitchery, pitcherman
pizza
(5 letter word)
pizzaz
(6 letter word)
pizzazz
(7 letter word)
place
(5 letter word)
plural

: places

related terms

: biplace, monoplace, Nonplace, transplace, displace, displacer, Displacive, foreplace, interplace, misplace, outplace, overplace, postplace, preplace, replace, Replacee, replacer, placeful, Placify, placeless, placement, placoid, placeable, placer, placeman, placemanship, placewoman
plan
(4 letter word)
plural

: plans

related terms

: Megaplan, multiplan, counterplan, foreplan, outplan, preplan, replan, underplan, planarian, planetic, planful, planish, planless, planable, planate, planer, planation, planity
plate
(5 letter word)
plural

: plates

related terms

: Nanoplate, Microplate, demiplate, electroplate, nonplate, subplate, implate, Interplate, Intraplate, replate, underplate, platen, platery, plateful, plateless, platelet, platelike, platoid, Plateable, plater, Plator, plateman
play
(4 letter word)
playing
(7 letter word)
plural

: playings

related terms

: Nonplaying, self-playing, displaying, interplaying, misplaying, outplaying, overplaying, Postplaying, replaying, underplaying, Playette, playless, playlet, playlike, playsome, playman, playwoman, playward
playlet
(7 letter word)
plaza
(5 letter word)
plinth
(6 letter word)
plural

: plinths

related terms

: subplinth, plinthless, plinthlike, plinther
plosion
(7 letter word)
plural

: plosions

related terms

: biplosion, biplosive, implosion, implosive, explosion, explosible, explosive, displosion
plum
(4 letter word)
plural

: plums

related terms

: triplum, replum, plumade, plumage, plumery, plumette, plumify, plumist, plumless, plumlet, plumlike, plumy, plumate, plumer, plumous, plumeous
poi
(3 letter word)
plural

: poi, pois

related term

: poietic
point
(5 letter word)
plural

: points

related terms

: midpoint, Tripoint, Quadripoint, Multipoint, Subpoint, autopoint, counterpoint, dispoint, forepoint, forepointer, interpoint, mispoint, outpoint, repoint, underpoint, uppoint, pointage, pointal, Pointee, pointful, pointless, pointlet, Pointlike, Pointling, pointment, pointure, pointy, pointable, pointer, pointman, pointwise
poke
(4 letter word)
plural

: pokes

related terms

: pokeful, pokey, poker
policy
(6 letter word)
polish
(6 letter word)
plural

: polishes

related terms

: Anti-polish, electropolish, Non-polish, Pro-polish, Pseudo-polish, expolish, interpolish, overpolish, prepolish, pre-Polish, repolish, polishment, Polishness, polishable, polisher
polity
(6 letter word)
plural

: polities

related terms

: isopolity, isopolite, isopoly, interpolity, interpolish, interpolable, interpolate, interpolant, interpolation, interpolative
polls
(5 letter word)
related terms

: outpolls, outpolling, pollage, pollard, pollee, pollen, pollette, pollist, polly, pollable, poller, pollent
pool
(4 letter word)
popery
(6 letter word)
plural

: poperies

related terms

: antipopery, nonpopery, propopery
porn
(4 letter word)
porno
(5 letter word)
plural

: pornos

related terms

: pornocracy, pornocrat
pose
(4 letter word)
plural

: poses

related terms

: infrapose, infraposition, polypose, Polyposic, propose, proposal, proposable, proposer, proposant, proposition, Propositive, superpose, superposable, superposition, superpositive, compose, composal, composite, composure, composable, composer, composant, composition, Composty, compositive, impose, imposal, imposure, imposable, imposer, imposition, impositive, expose, exposal, exposure, exposable, exposer, exposition, expositive, transpose, transposal, transposable, transposer, transposition, transpositive, contrapose, contraposition, contrapositive, counterpose, counterposition, dispose, disposal, disposure, disposable, disposer, disposition, dispositive, interpose, interposal, interposure, interposable, interposer, interposition, Interpositive, postpose, postposition, postpositive, prepose, preposition, prepositive, repose, reposal, reposure, reposer, reposition, re-pose, underpose, posement, posey, poser
poser
(5 letter word)
plural

: posers

related terms

: proposer, proposal, proposable, proposant, proposition, Propositive, composer, composal, composite, composure, composable, composant, composition, Composty, compositive, imposer, imposal, imposure, imposable, imposition, impositive, exposer, exposal, exposure, exposable, exposition, expositive, transposer, transposal, transposable, transposition, transpositive, disposer, disposal, disposure, disposable, disposition, dispositive, interposer, interposal, interposure, interposable, interposition, Interpositive, reposer, reposal, reposure, reposition
post
(4 letter word)
plural

: posts

related terms

: Multipost, subpost, compost, Compostlike, composture, Composty, Compostable, Composter, impost, imposture, imposter, impostor, A-Post, dispost, forepost, outpost, overpost, repost, telepost, postage, postal, postern, post-free, postic, postless, postlike, posture, postable, poster, postman, postwoman, postward, postwise
postbag
(7 letter word)
potency
(7 letter word)
plural

: potencies

related terms

: Unipotency, Biopotency, Multipotency, omnipotency, omnipotence, omnipotent, subpotency, subpotent, impotency, impotable, impotence, impotent, counterpotency, counterpotence, counterpotent, overpotency, overpotent, prepotency, prepotence, prepotent, subpotent
potpie
(6 letter word)
pouch
(5 letter word)
plural

: pouches

related terms

: pouchful, pouchless, pouchlike, pouchy
pounce
(6 letter word)
plural

: pounces

related terms

: pouncy, pouncer
PPP
(3 letter word)
praise
(6 letter word)
plural

: praises

related terms

: self-praise, superpraise, bepraise, bepraiser, dispraise, dispraiser, mispraise, outpraise, overpraise, overpray, repraise, underpraise, praisable, praiser
prank
(5 letter word)
plural

: pranks

related terms

: beprank, prankful, prankish, pranksome, pranky, pranker
prayer
(6 letter word)
plural

: prayers

related terms

: prayerful, prayerless, Prayerlike, prayerwise
prelacy
(7 letter word)
prelude
(7 letter word)
plural

: preludes

related terms

: preludial, preluder, preludious, preludize
prick
(5 letter word)
plural

: pricks

related terms

: counterprick, overprick, upprick, prickish, prickless, prickling, pricky, pricker, prickant, prickly
priming
(7 letter word)
plural

: primings

related terms

: antipriming, antiprimer, self-priming, self-primer, Mispriming, repriming, reprimer, primal, primarian, Primehood, primeness, primer, primely
process
(7 letter word)
plural

: processes

related terms

: Bioprocess, multiprocess, multiprocessor, subprocess, Subprocessor, Superprocess, transprocess, counterprocess, interprocess, Interprocessor, intraprocess, intraprocessor, Misprocess, Overprocess, photoprocess, postprocess, postprocessor, preprocess, preprocessor, reprocess, Reprocessor, Subprocessor, Underprocess, processal, processable, processible, processer, processor, processive
product
(7 letter word)
plural

: products

related terms

: Nanoproduct, Bioproduct, Multiproduct, subproduct, Ultraproduct, coproduct, coproduction, foreproduct, photoproduct, photoproduction, productoid, productible, productor, Productize, Productization, production, productive
project
(7 letter word)
plural

: projects

related terms

: Megaproject, subproject, counterproject, Interproject, reproject, projecture, projectable, projector, projection, projective
proof
(5 letter word)
plural

: proofs

related terms

: Nonproof, quasi-proof, semiproof, subproof, improof, counterproof, counter-proof, disproof, overproof, reproof, reproofless, re-proof, underproof, proofful, proofless, prooflike, proofness, proofy, proofer
prop
(4 letter word)
plural

: props

related terms

: multi-prop, contraprop, underprop, upprop, proparian, propine, propless, propman
psyop
(5 letter word)
pudding
(7 letter word)
plural

: puddings

related terms

: pudic, Pudor, pudent
puff
(4 letter word)
plural

: puffs

related terms

: bepuff, overpuff, repuff, uppuff, puffery, pufflet, puffy, puffer
pull
(4 letter word)
pun
(3 letter word)
plural

: puns

related terms

: bepun, punese, punic, punish, punless, punlet, puny, punition, punty, punitive
punning
(7 letter word)
plural

: punnings

related terms

: punese, punic, punish, punless, punlet, puny, punition, punty, punitive
purse
(5 letter word)
plural

: purses

related terms

: dispurse, outpurse, purslet, pursy, purser, pursive
pursuit
(7 letter word)
putt
(4 letter word)
putting
(7 letter word)
puzzle
(6 letter word)
quango
(6 letter word)
quantum
(7 letter word)
quartet
(7 letter word)
quest
(5 letter word)
plural

: quests

related terms

: uniquest, Subquest, bequest, conquest, inquest, perquest, request, Requestable, requester, requestor, requestion, questful, Questlike, quester, questor, Questant, question, questman
queue
(5 letter word)
quintet
(7 letter word)
quote
(5 letter word)
plural

: quotes

related terms

: semiquote, Semi-Quote, superquote, bequote, misquote, misquoter, misquotation, outquote, prequote, prequotation, requote, requotation, underquote, quotee, quotable, quoter, quotation, quotity, quotative
rabbit
(6 letter word)
race
(4 letter word)
rack
(4 letter word)
plural

: racks

related terms

: Multirack, overrack, rerack, reracker, rackful, rackless, racker, rackman
racket
(6 letter word)
plural

: rackets

related terms

: racketlike, rackety, racketer
radical
(7 letter word)
plural

: radicals

related terms

: uniradical, uniradial, uniradiate, Biradical, Diradical, Triradical, antiradical, archradical, Extraradical, Heteroradical, Hyperradical, multiradical, multiradial, multiradiate, nonradical, Nonradial, Nonradiate, Polyradical, Pseudoradical, quasi-radical, semiradical, semiradial, semiradiate, subradical, subradial, subradiate, superradical, ultraradical, coradical, equiradical, equiradial, equiradiate, Intraradical, Macroradical, subradial, subradiate, radicate, radicant, radication
radius
(6 letter word)
plural

: radii, radiuses

related terms

: Diradius, triradius, Gyroradius, hyporadius, subradius, inradius, exradius, interradius, perradius
ragbag
(6 letter word)
railway
(7 letter word)
rain
(4 letter word)
plural

: rains

related terms

: terrain, berain, rainful, rainless, Rainlike, rainy, rainer
rally
(5 letter word)
ramekin
(7 letter word)
rampage
(7 letter word)
plural

: rampages

related terms

: rampager, rampageous, rampagious
range
(5 letter word)
plural

: ranges

related terms

: midrange, Multirange, omnirange, subrange, disrange, outrange, overrange, rangy, ranger, Rangant
rank
(4 letter word)
plural

: ranks

related terms

: disrank, forerank, outrank, overrank, overrankness, rerank, rankine, rankish, Rankism, rankless, rankling, rankness, ranker, rankly, rankwise
rarebit
(7 letter word)
rash
(4 letter word)
plural

: rashes

related terms

: midrash, midrashic, overrash, overrashness, overrashly, rashful, rashlike, rashness, rasher, rashly
raster
(6 letter word)
rat
(3 letter word)
ratlin
(6 letter word)
plural

: ratlins

related term

: ratliner
ratline
(7 letter word)
plural

: ratlines

related term

: ratliner
razzle
(6 letter word)
plural

: razzles

related term

: razzly
reading
(7 letter word)
plural

: readings

related terms

: nonreading, nonreadable, nonreader, self-reading, forereading, misreading, Misreadable, misreader, outreading, overreading, overready, overreader, rereading, rereader, ready, readable, reader
ready
(5 letter word)
plural

: readies

related terms

: overready, overreadiness, overreadily, preready, prereadiness, readiness, readier, readily
rear
(4 letter word)
plural

: rears

related terms

: uprear, rearling, rearer, rearise, rearly, rearward
rebound
(7 letter word)
plural

: rebounds

related terms

: Outrebound, surrebound, reboundable, rebounder, reboundant
recipe
(6 letter word)
redox
(5 letter word)
reflex
(6 letter word)
plural

: reflexes

related terms

: chemoreflex, idioreflex, multireflex, Nonreflex, psychoreflex, semireflex, semireflexive, reflexism, reflexness, reflexible, reflexion, reflexive, reflexly
reflux
(6 letter word)
reform
(6 letter word)
plural

: reforms

related terms

: antireform, Antireformism, antireformist, antireformer, Anti-Reform, Nonreform, proreform, proreformist, self-reform, self-reformation, superreform, superreformation, counterreform, Counterreformer, counterreformation, misreform, prereform, prereformation, re-reform, re-reformation, reformism, reformist, reformable, reformate, reformer, reformation, reformative
refrain
(7 letter word)
plural

: refrains

related terms

: refrainment, refrainer
refuge
(6 letter word)
plural

: refuges

related term

: refugee
refuse
(6 letter word)
plural

: refuses

related terms

: prerefuse, prerefusal, re-refuse, re-refusal, refusal, refusable, refuser, refusive
regency
(7 letter word)
plural

: regencies

related terms

: omniregency, omniregent, viceregency, viceregal, viceregent, vice-regency, vice-regal, vice-regent, coregency, coregence, coregent, interregency, interregal, interregent
region
(6 letter word)
plural

: regions

related terms

: Nanoregion, Microregion, euroregion, Bioregion, Eco-Region, subregion, subregional, Superregion, Macroregion, Micro-Region, subregional, underregion, regional, Regionless
rein
(4 letter word)
plural

: reins

related terms

: surrein, uprein, reinette, reinless
release
(7 letter word)
plural

: releases

related terms

: nonrelease, Nonreleasable, prorelease, Photorelease, Postrelease, prerelease, rerelease, re-release, releasee, releasable, releasible, releaser, releasor
relict
(6 letter word)
plural

: relicts

related term

: reliction
relief
(6 letter word)
plural

: reliefs

related terms

: demirelief, semirelief, outrelief, photorelief, reliefless, Relieflike, reliefer
relish
(6 letter word)
plural

: relishes

related terms

: self-relish, disrelish, disrelishable, re-relish, relishsome, relishy, relishable, relisher
remake
(6 letter word)
plural

: remakes

related term

: remaker
removal
(7 letter word)
plural

: removals

related terms

: preremoval, re-removal, removable, remover
resort
(6 letter word)
rest
(4 letter word)
plural

: rests

related terms

: direst, disrest, uprest, restage, restful, restless, resty, restable, restate, rester, restant, restation, restive, restward
retort
(6 letter word)
plural

: retorts

related terms

: retorture, retortable, retorter, retortion, retortive
return
(6 letter word)
plural

: returns

related terms

: nonreturn, nonreturnable, prereturn, re-return, returnee, returnless, returnable, returner
review
(6 letter word)
plural

: reviews

related terms

: prereview, reviewage, reviewal, Reviewee, reviewish, reviewless, reviewable, reviewer
rewrite
(7 letter word)
plural

: rewrites

related terms

: Rewritable, rewriter
rheum
(5 letter word)
plural

: rheums, Rhea

related terms

: rheumic, rheumy, rheumative
rhumb
(5 letter word)
plural

: rhumbs

related term

: demirhumb
rib
(3 letter word)
plural

: ribs

related terms

: midrib, forerib, outrib, ribless, riblet, riblike
ridge
(5 letter word)
plural

: ridges

related terms

: InterRidge, upridge, ridgling, ridgy, ridger
rifling
(7 letter word)
plural

: rifling

related terms

: riflery, rifler
rig
(3 letter word)
plural

: rigs

related terms

: outrig, rerig, riglet, rigling, rigor, rigation
rigging
(7 letter word)
plural

: riggings

related terms

: forerigging, outrigging, riglet, rigling, rigor, rigation
right
(5 letter word)
plural

: rights

related terms

: hyporight, Nonright, self-right, self-righter, self-righteous, Ultraright, E-Right, foreright, interright, outright, outrightness, outrightly, overright, overrighteous, upright, uprightish, uprightness, uprighteous, uprightman, uprightly, Rightard, righten, rightful, rightish, rightism, rightist, rightless, rightness, rightship, righty, rightable, righter, righteous, rightly, rightward
riposte
(7 letter word)
plural

: ripostes

related terms

: counterriposte, counter-riposte
ripple
(6 letter word)
plural

: ripples

related terms

: Nanoripple, a-ripple, ripply, rippler
risotto
(7 letter word)
rissole
(7 letter word)
rite
(4 letter word)
plural

: rites

related terms

: Hectorite, pentrite, irrite, irritable, irritate, irritant, irritation, irritative, riteless, ritely
ritual
(6 letter word)
plural

: rituals

related terms

: antiritual, proritual, Ritualic, ritualism, ritualist, ritualless, ritualise, ritualize, ritualization, rituality, ritually
road
(4 letter word)
rocker
(6 letter word)
plural

: rockers

related term

: rockery
role
(4 letter word)
plural

: roles

related terms

: multirole, Roleless
Rome
(4 letter word)
plural

: Romes

related terms

: romal, romeine, romeite, romeward
romp
(4 letter word)
plural

: romps

related terms

: rompee, rompish, rompy
roof
(4 letter word)
plural

: roofs

related terms

: Nonroof, disroof, overroof, reroof, underroof, roofage, roofless, rooflet, rooflike, roofy, roofer, roofman, roofward, roofwise
room
(4 letter word)
root
(4 letter word)
plural

: roots

related terms

: subroot, a-root, disroot, outroot, reroot, underroot, uproot, uprootal, uprooter, rootage, rootery, rootless, rootlet, rootlike, rootling, rooty, Rootable, rooter, rootward, rootwise
rooting
(7 letter word)
plural

: rootings

related terms

: disrooting, outrooting, uprooting, uprootal, uprooter, rootage, rootery, rootless, rootlet, rootlike, rootling, rooty, Rootable, rooter, rootward, rootwise
rope
(4 letter word)
plural

: ropes

related terms

: rerope, ropery, Ropeless, ropelike, ropey, ropeable, roper, ropeman
roseola
(7 letter word)
rot
(3 letter word)
plural

: rots

related terms

: epirot, Perrot, rotal, rotarian, roture, rotate, roter, rotor, rotation, rotative
rotting
(7 letter word)
related terms

: Nonrotting, rotal, rotarian, roture, rotate, roter, rotor, rotation, rotative
roulade
(7 letter word)
route
(5 letter word)
routine
(7 letter word)
plural

: routines

related terms

: nonroutine, subroutine, coroutine, preroutine, routinish, routinism, routinist, routinize, routinization
row
(3 letter word)
plural

: rows

related terms

: Multirow, a-row, outrow, rerow, rowen, rowlet, rowy, rowable, rower, rowty
rubbing
(7 letter word)
plural

: rubbings

related terms

: Ruben, rubian, rubify, rubine, ruby, rubible, rubiate, rubor, rubious
rubbish
(7 letter word)
plural

: rubbishes

related terms

: rubbishy, Rubbisher, rubbishly
Rubicon
(7 letter word)
rubric
(6 letter word)
plural

: rubrics

related terms

: rubrical, rubrician, rubricism, rubricist, rubricate, rubricize, rubrication, rubricity
ruckus
(6 letter word)
ruction
(7 letter word)
plural

: ructions

related terms

: eruction, eructate, eructance, eructation, eructative
ruff
(4 letter word)
plural

: ruffs

related terms

: overruff, Underruff, ruffian, rufflike, ruffling, ruffable, ruffer, ruffly
ruin
(4 letter word)
plural

: ruins

related terms

: self-ruin, semiruin, counterruin, ruinlike, ruinable, ruinate, ruiner, ruinous, ruination
rule
(4 letter word)
plural

: rules

related terms

: metarule, self-rule, subrule, subruler, interrule, misrule, misruly, misruler, overrule, overruler, subruler, underrule, underruler, Rule-Based, ruledom, ruleless, ruler
ruler
(5 letter word)
plural

: rulers

related terms

: archruler, subruler, coruler, misruler, misruly, overruler, underruler, rulership
rummage
(7 letter word)
plural

: rummages

related terms

: rerummage, rummagy, rummager
rumpus
(6 letter word)
run
(3 letter word)
running
(7 letter word)
plural

: runnings

related terms

: Nonrunning, inrunning, forerunning, interrunning, outrunning, overrunning, rerunning, underrunning, runic, runite, runless, runlet, runer, runty, runman
runoff
(6 letter word)
rush
(4 letter word)
plural

: rushes

related terms

: inrush, outrush, overrush, uprush, rushee, rushen, rushlike, rush-like, rushy, rusher
sachet
(6 letter word)
sack
(4 letter word)
sailing
(7 letter word)
plural

: sailing

related terms

: Nonsailing, parasailing, outsailing, resailing, sailage, sailless, sailship, saily, sailable, sailer, sailor
salaah
(6 letter word)
salaat
(6 letter word)
salad
(5 letter word)
salah
(5 letter word)
salat
(5 letter word)
salvo
(5 letter word)
sandbag
(7 letter word)
sashimi
(7 letter word)
saute
(5 letter word)
plural

: sautes

related terms

: saucy, sauty, sauter
saving
(6 letter word)
plural

: savings

related terms

: nonsaving, dissaving, dissavage, Dissaver, oversaving, savement, savey, saveable, saver, savor
scale
(5 letter word)
plural

: scales

related terms

: Picoscale, Nanoscale, microscale, Megascale, TeraScale, Petascale, Exascale, midscale, antiscale, Multiscale, subscale, counterscale, counter-scale, Interscale, macroscale, Overscale, rescale, underscale, upscale, Upscalable, scalarian, scaleful, scaleless, scalelet, scalelike, scaley, scaler, scaleman, scalewise
scaling
(7 letter word)
plural

: scalings

related terms

: Hyperscaling, Isoscaling, Multiscaling, nonscaling, Nonscaly, Nonscalable, rescaling, scalarian, scaleful, scaleless, scalelet, scalelike, scaley, scaler, scaleman, scalewise
scampi
(6 letter word)
plural

: scampi, scampies, scampis
scanner
(7 letter word)
scene
(5 letter word)
scenery
(7 letter word)
schema
(6 letter word)
plural

: schemata, schemas

related terms

: Microschema, Astroschema, Dysschema, Heteroschema, Idioschema, Multischema, Orthoschema, Paraschema, subschema, Schemaless, Schemalike
scheme
(6 letter word)
plural

: schemes

related terms

: Multischeme, subscheme, underscheme, schemery, schemeful, schemeless, Schemey, schemer
school
(6 letter word)
plural

: schools

related terms

: Minischool, antischool, extraschool, Multischool, Nonschool, proschool, subschool, Cyberschool, foreschool, interschool, intraschool, postschool, preschool, preschooler, reschool, underschool, schoolage, schooldom, schoolery, schoolful, schoolish, schoolless, schoollike, Schoolship, Schooly, schoolable, schooler, schoolman, schoolward, Schoolwise
schtick
(7 letter word)
schtik
(6 letter word)
sclaff
(6 letter word)
score
(5 letter word)
plural

: scores, score

related terms

: Subscore, outscore, overscore, prescore, rescore, underscore, scorify, scoreless, scorer, scorious
scrap
(5 letter word)
plural

: scraps

related terms

: scraplet, scrapling, scrapy, scrapable, scrapman
scraps
(6 letter word)
related terms

: scraplet, scrapling, scrapy, scrapable, scrapman
scratch
(7 letter word)
plural

: scratches

related terms

: bescratch, overscratch, rescratch, scratchless, scratchlike, scratchy, scratchable, scratcher, scratchman
scree
(5 letter word)
plural

: screes

related terms

: screen, Screelike, screeman
screed
(6 letter word)
screen
(6 letter word)
plural

: screens

related terms

: Miniscreen, multiscreen, Subscreen, Superscreen, bescreen, Overscreen, Prescreen, rescreen, telescreen, screenage, screendom, screenful, screenless, screenlike, screeny, screenable, screener, screenman, screenwise
script
(6 letter word)
plural

: scripts

related terms

: antescript, proscript, proscription, proscriptive, subscript, subscripture, subscription, subscriptive, superscript, superscription, conscript, conscription, conscriptive, inscript, inscriptible, inscription, inscriptive, exscript, transcript, transcription, transcriptive, escript, forescript, misscript, postscript, prescript, prescriptible, prescription, prescriptive, rescript, rescription, rescriptive, subscripture, subscription, subscriptive, telescript, telescriptor, underscript, Scriptless, Scriptlike, Scriptment, scripture, Scriptable, scripter, scriptor, scription, scriptive
sealing
(7 letter word)
plural

: sealing

related terms

: self-sealing, self-sealer, resealing, resealable, sealery, sealess, sealette, sealine, sealless, seallike, Sealship, sealy, sealable, sealer, sealant
search
(6 letter word)
plural

: searches

related terms

: Metasearch, insearch, outsearch, oversearch, presearch, research, researchful, researchist, Researchy, researchable, researcher, re-search, undersearch, searchful, searchless, searchment, searchable, searcher, searchant
seat
(4 letter word)
plural

: seats

related terms

: coseat, disseat, foreseat, misseat, reseat, seatless, seater
seating
(7 letter word)
plural

: seatings

related terms

: disseating, misseating, reseating, seatless, seater
second
(6 letter word)
plural

: seconds

related terms

: attosecond, femtosecond, picosecond, nanosecond, microsecond, Centisecond, Decisecond, Decasecond, Hectosecond, Kilosecond, Megasecond, gigasecond, Terasecond, Petasecond, Exasecond, demisecond, Secondee, secondine, secondment, secondness, seconder, secondly
section
(7 letter word)
plural

: sections

related terms

: microsection, midsection, bisection, Bisectarian, bisector, trisection, trisector, quadrisection, hemisection, multisection, Multisectarian, multisector, prosection, prosector, semisection, subsection, Subsector, insection, Insectdom, insectine, Insectless, insectlike, Insectoid, Insecty, insectation, exsection, exsector, transection, Cryosection, dissection, Dissectable, dissectible, dissector, dissective, intersection, Intersectarian, intersector, intersectant, resection, resectable, Subsector, Upsection, sectional, sectionist, Sectionable, sectionize
seeking
(7 letter word)
related terms

: self-seeking, self-seeker, outseeking, reseeking, Seekable, seeker
seepage
(7 letter word)
seizing
(7 letter word)
plural

: seizings

related terms

: reseizing, reseizure, reseizer, seizure, seizable, seizer, seizor
sender
(6 letter word)
plural

: senders

related term

: autosender
sensing
(7 letter word)
plural

: sensings

related terms

: Microsensing, Biosensing, insensing, insensuous, insensible, insensate, insensitive, Autosensing, sensal, sensify, sensism, sensist, sensuous, sensable, sensible, sensate, sensor, sensize, sensation, sensive, sensitive
sept
(4 letter word)
plural

: septs

related terms

: subsept, subseptate, transept, transeptal, subseptate, septal, septarian, septette, septic, septics, septship, septate, septation
septet
(6 letter word)
series
(6 letter word)
related terms

: miniseries, Miniserial, subseries, Preseries, serial, seriate, serious, seriation
serif
(5 letter word)
plural

: serifs

related terms

: nonserif, serific
seriph
(6 letter word)
service
(7 letter word)
plural

: services

related terms

: Triservice, Metaservice, monoservice, Multiservice, self-service, superservice, ex-service, counterservice, Cyberservice, disservice, E-Service, interservice, misservice, overservice, Postservice, Preservice, reservice, underservice, servicer
sestet
(6 letter word)
set
(3 letter word)
plural

: sets

related terms

: Miniset, Midset, biset, bisetous, Antiset, Multiset, self-set, subset, superset, thermoset, beset, besetment, inset, coset, foreset, interset, misset, outset, overset, photoset, photo-set, preset, Pre-Set, reset, underset, upset, upsetment, Upsetness, withset, setal, secy, Setlike, setling, setness, Setoid, setous, setation, setwise
setting
(7 letter word)
plural

: settings

related terms

: nonsetting, subsetting, thermosetting, besetting, besetment, insetting, intersetting, missetting, outsetting, oversetting, photosetting, photo-setting, presetting, resetting, undersetting, upsetting, upsetment, Upsetness, setal, secy, Setlike, setling, setness, Setoid, setous, setation, setwise
sewage
(6 letter word)
sex
(3 letter word)
plural

: sexes

related terms

: Midsex, unisex, antisex, Antisexism, antisexist, heterosex, heterosexism, Heterosexist, Nonsex, supersex, Supersexy, cybersex, intersex, Postsex, Presex, resex, Sexaholic, sexern, Sexful, sexhood, Sexify, sexine, sexism, sexist, sexless, sexlike, Sexship, sexuous, sexy, Sexer, sexly
sextet
(6 letter word)
shade
(5 letter word)
plural

: shades

related terms

: Multishade, semishade, semishady, beshade, inshade, countershade, intershade, overshade, shadeful, shadeless, shader
shaft
(5 letter word)
plural

: shafts

related terms

: Microshaft, nonshaft, semishaft, subshaft, countershaft, foreshaft, upshaft, shaftless, shaftlike, shaftment, shafty, shafter, shaftman
shakeup
(7 letter word)
shank
(5 letter word)
plural

: shanks

related terms

: hindshank, foreshank, shanker
shaping
(7 letter word)
plural

: shapings

related terms

: Autoshaping, misshaping, misshapen, outshaping, preshaping, reshaping, Reshapable, shapen, shapeful, shapeless, Shapelet, shapeable, shaper, shapely
share
(5 letter word)
sheath
(6 letter word)
plural

: sheaths

related terms

: demisheath, Astrosheath, insheath, exsheath, cosheath, Resheath, upsheath, sheathery, sheathless, sheathlike, sheathy, Sheathable, sheather
sheet
(5 letter word)
plural

: sheets

related terms

: Nanosheet, foresheet, Intersheet, oversheet, Undersheet, sheetage, sheetful, sheetless, sheetlet, sheetlike, sheetling, sheety, sheeter, sheetwise
shelf
(5 letter word)
shelter
(7 letter word)
plural

: shelters

related terms

: self-shelter, preshelter, shelterage, shelterless, sheltery, shelterer
shield
(6 letter word)
plural

: shields

related terms

: beshield, undershield, shieldless, shieldlike, shieldling, shieldable, shielder, Shieldman, Shieldwise
shining
(7 letter word)
related terms

: self-shining, inshining, outshining, outshiner, overshining, reshining, undershining, shineless, shiner
shoes
(5 letter word)
shoji
(5 letter word)
shop
(4 letter word)
plural

: shops

related terms

: bishop, bishopdom, bishopess, bishopful, bishophood, bishopless, bishoplet, bishoplike, bishopling, bishopship, Multishop, Cybershop, E-Shop, foreshop, intershop, intrashop, Outshop, Overshop, Photoshop, shopaholic, shopful, Shopless, shoplet, shoplike, shopocracy, shopocrat, shopman, shopwoman, Shopward
shore
(5 letter word)
plural

: shores

related terms

: inshore, foreshore, undershore, upshore, shoreless, Shorelike, shorer, shoreman, shoreward
shoring
(7 letter word)
short
(5 letter word)
plural

: shorts

related terms

: Supershort, ultrashort, overshort, overshorten, overshortness, overshortly, shortage, shorten, shortish, shortite, shortness, shortsome, shorty, shorter, shortly
shot
(4 letter word)
plural

: shots, shot

related terms

: Midshot, multishot, self-shot, countershot, foreshot, intershot, outshot, overshot, Preshot, reshot, Re-Shot, undershot, upshot, shot-free, shotless, shotlike, shotman
shroud
(6 letter word)
plural

: shrouds

related terms

: beshroud, disshroud, foreshroud, overshroud, shroudless, shroudlike, shroudy
shtick
(6 letter word)
plural

: shticks

related term

: Shticky
shtik
(5 letter word)
siamese
(7 letter word)
related term

: Pro-siamese
sickbag
(7 letter word)
side
(4 letter word)
plural

: sides

related terms

: geoside, heteroside, panside, subside, subsidist, subsidy, subsidence, subsider, subsidise, subsidize, subsidisation, subsidization, subsident, beside, inside, Insidery, insidiate, insider, insidious, insident, A-Side, counterside, foreside, outside, outsider, overside, preside, presidial, presidy, presidence, presider, president, reside, residuous, residence, resider, resident, subsidist, subsidy, subsidence, subsider, subsidise, subsidize, subsidisation, subsidization, subsident, underside, upside, sideage, sideless, sideling, sideness, sider, sideman, sideward, sidewise
sight
(5 letter word)
plural

: sights

related terms

: hindsight, Hindsightly, insight, insightful, Insightless, autosight, dissight, dissightly, foresight, foresightful, foresightless, Foresighty, Foresightly, outsight, oversight, resight, undersight, sighten, sightful, sightless, sighty, sightable, sighter, sightly, Sightwise
sink
(4 letter word)
site
(4 letter word)
skank
(5 letter word)
skin
(4 letter word)
skit
(4 letter word)
plural

: skits

related term

: skiter
skyline
(7 letter word)
slack
(5 letter word)
slavery
(7 letter word)
plural

: slaveries

related terms

: antislavery, proslavery, Postslavery, preslavery
slice
(5 letter word)
slicing
(7 letter word)
plural

: slicings

related terms

: sliceable, slicer
slop
(4 letter word)
plural

: slops

related terms

: overslop, slopy
slope
(5 letter word)
slot
(4 letter word)
smelter
(7 letter word)
plural

: smelters

related terms

: smeltery, smelterman
smithy
(6 letter word)
plural

: smithies

related term

: smithier
smoke
(5 letter word)
plural

: smokes

related terms

: Antismoke, besmoke, outsmoke, oversmoke, smokery, smoke-free, smokeless, smokelike, smokey, smokeable, smoker
smoking
(7 letter word)
plural

: smokings

related terms

: antismoking, Antismoker, Anti-Smoking, nonsmoking, nonsmoker, Non-Smoking, besmoking, outsmoking, Presmoking, smokery, smoke-free, smokeless, smokelike, smokey, smokeable, smoker
smut
(4 letter word)
plural

: smuts

related terms

: antismut, besmut, smut-free, smutless
snatch
(6 letter word)
plural

: snatches

related terms

: outsnatch, resnatch, upsnatch, snatchy, snatchable, snatcher
snicker
(7 letter word)
plural

: snickers

related terms

: snickery, snickerer
sniffle
(7 letter word)
plural

: sniffles

related terms

: sniffly, sniffler
snigger
(7 letter word)
plural

: sniggers

related terms

: Sniggery, sniggerer
snivel
(6 letter word)
plural

: snivels

related terms

: besnivel, snivelling, snively, sniveler, snivelly
snooze
(6 letter word)
plural

: snoozes

related terms

: snoozling, snoozy, snoozer
snore
(5 letter word)
plural

: snores

related terms

: outsnore, snoreless, snorer
snoring
(7 letter word)
plural

: snorings

related terms

: outsnoring, snoreless, snorer
snort
(5 letter word)
plural

: snorts

related terms

: a-snort, snorty, Snortable, snorter
snuffle
(7 letter word)
plural

: snuffles

related terms

: snuffless, snuffly, snuffler
soak
(4 letter word)
plural

: soaks

related terms

: a-soak, oversoak, presoak, resoak, upsoak, soakage, soaken, soaky, soaker, soakman
soakage
(7 letter word)
soaking
(7 letter word)
plural

: soakings

related terms

: oversoaking, presoaking, soakage, soaken, soaky, soaker, soakman
sob
(3 letter word)
plural

: sobs

related terms

: sobful, sober
sobbing
(7 letter word)
plural

: sobbings

related terms

: sobful, sober
socage
(6 letter word)
plural

: socages

related term

: socager
sodom
(5 letter word)
plural

: sodoms

related terms

: sodomic, sodomist, sodomite, sodomy, sodomise, sodomize
sodomy
(6 letter word)
solo
(4 letter word)
plural

: soli, solos

related terms

: Soloism, soloist
sort
(4 letter word)
plural

: sorts

related terms

: subsort, subsorter, besort, consort, consortial, consortism, consortship, consortable, consorter, consortion, missort, Presort, resort, Resortlike, resorter, re-sort, re-sorter, subsorter, undersort, sortal, sortment, sorty, sortable, sortance, sorter, sortation, sortition, sortly
sorting
(7 letter word)
plural

: sortings

related terms

: consorting, consortial, consortism, consortship, consortable, consorter, consortion, missorting, resorting, Resortlike, resorter, sortal, sortment, sorty, sortable, sortance, sorter, sortation, sortition, sortly
souffle
(7 letter word)
soup
(4 letter word)
plural

: soups

related terms

: Nonsoup, soupless, souplike, soupling, soupy
source
(6 letter word)
south
(5 letter word)
plural

: souths

related terms

: pro-South, Pro-southern, besouth, a-south, southard, southern, southness, souther, southly, southward
space
(5 letter word)
plural

: spaces

related terms

: microspace, midspace, dispace, aerospace, antispace, Geospace, hyperspace, Metaspace, monospace, Nonspace, Semispace, subspace, Superspace, cyberspace, espace, hydrospace, interspace, misspace, respace, spaceful, spacial, spaceless, Spacelike, Spaceling, spaceship, spacey, spacer, spacious, spaceman, spacemanship, spacewoman, spaceward
spacing
(7 letter word)
plural

: spacings

related terms

: microspacing, Non-Spacing, self-spacing, interspacing, misspacing, respacing, spaceful, spacial, spaceless, Spacelike, Spaceling, spaceship, spacey, spacer, spacious, spaceman, spacemanship, spacewoman, spaceward
span
(4 letter word)
sparge
(6 letter word)
spate
(5 letter word)
plural

: spates

related terms

: bespate, spatial
special
(7 letter word)
plural

: specials

related terms

: Extraspecial, extra-special, nonspecial, nonspecious, Superspecial, especial, interspecial, specialism, specialist, specialness, specialer, specialise, specialize, specialisation, specialization, speciality, specialty, specially
speech
(6 letter word)
plural

: speeches

related terms

: Midspeech, Nonspeech, self-speech, bespeech, Cyberspeech, forespeech, interspeech, misspeech, outspeech, overspeech, speechful, speechify, speechless, Speechlike, speechment, speecher
spicule
(7 letter word)
plural

: spicules

related terms

: Macrospicule, spiculate, spiculous, spiculation
spiel
(5 letter word)
plural

: spiels

related term

: spieler
spill
(5 letter word)
spine
(5 letter word)
plural

: spines

related terms

: diaspine, spinal, spineless, spinelet, spinelike, spinoid, spinor, spinous
spirit
(6 letter word)
plural

: spirits

related terms

: dispirit, dispiritment, archspirit, nonspirit, nonspirituous, nonspiritous, bespirit, inspirit, inspiritment, inspiriter, disspirit, outspirit, respirit, spirital, spiritdom, spiritful, spirithood, spiritism, spiritist, spiritless, spiritlike, spiritsome, spirituous, spirity, spiriter, spiritous, spiritise, spiritize
spirt
(5 letter word)
splash
(6 letter word)
plural

: splashes

related terms

: besplash, oversplash, upsplash, splashy, splasher
split
(5 letter word)
spoke
(5 letter word)
plural

: spokes

related terms

: Multispoke, bespoke, bespoken, inspoke, inspoken, forespoke, forespoken, misspoke, misspoken, outspoke, outspoken, overspoke, overspoken, respoke, Withspoke, spoken, spokeless, spokewise
sport
(5 letter word)
plural

: sports

related terms

: disport, disportment, disportive, Antisport, Multisport, Nonsport, prosport, semisport, Supersport, transport, transportal, transportee, transportment, transportable, transportance, transporter, transportation, transportive, transportative, Autosport, outsport, sportful, sportless, Sportlike, sportling, sportsome, sporty, sportable, sportance, sporter, sportive, sportly
spot
(4 letter word)
plural

: spots

related terms

: bespot, respot, spotless, spotlike
sprawl
(6 letter word)
plural

: sprawls

related terms

: Antisprawl, a-sprawl, sprawly, sprawler
spring
(6 letter word)
plural

: springs

related terms

: antespring, bespring, outspring, overspring, respring, underspring, upspring, springal, springful, springless, springlet, springlike, Spring-Like, springling, springy, springer, springly
spur
(4 letter word)
plural

: spurs

related terms

: prespur, spurless, spurlet, spurlike, spurling, spurious, spurtive
spurt
(5 letter word)
plural

: spurts

related terms

: bespurt, outspurt, upspurt, spurter, spurtive
squeeze
(7 letter word)
plural

: squeezes

related terms

: besqueeze, intersqueeze, squeezy, squeezable, squeezer
squirt
(6 letter word)
plural

: squirts

related terms

: besquirt, squirtish, squirty, squirter
stab
(4 letter word)
plural

: stabs

related terms

: Antistab, bestab, estab, restab, restabling, stabling, stably
stair
(5 letter word)
plural

: stairs

related terms

: forestair, outstair, Understair, upstair, stairless, stairlike, stairy, stairwise
stalk
(5 letter word)
plural

: stalks

related terms

: Cyberstalk, Stalkee, stalkless, stalklet, stalklike, stalky, stalkable, stalker
stance
(6 letter word)
stand
(5 letter word)
plural

: stands

related terms

: bestand, counterstand, outstand, outstander, overstand, perstand, understand, understandable, understander, upstand, upstander, withstand, Withstandable, withstander, standage, standard, standee, standish, stander
starch
(6 letter word)
plural

: starches

related terms

: nonstarch, overstarch, starchless, starchlike, starchness, starchy, starcher, starchman, starchly
start
(5 letter word)
static
(6 letter word)
plural

: statics

related terms

: diastatic, Bistatic, aerostatic, aerostatics, aerostation, antistatic, antistatism, antistatist, antistater, apostatic, apostacy, apostatism, apostatise, apostatize, biostatic, biostatics, electrostatic, electrostatics, epistatic, geostatic, geostatics, gyrostatic, gyrostatics, heterostatic, hyperstatic, hypostatic, hypostatise, hypostatize, hypostatisation, hypostatization, idiostatic, isostatic, isostacy, metastatic, Monostatic, nonstatic, nonstative, orthostatic, parastatic, Parastatal, prostatic, prostatism, psychostatic, psychostatics, Quasistatic, sociostatic, thermostatic, thermostatics, Cryostatic, hydrostatic, hydrostatics, photostatic, photostater, statical, Staticity
station
(7 letter word)
plural

: stations

related terms

: aerostation, Multistation, substation, Superstation, forestation, interstation, outstation, outstature, outstater, prestation, restation, Telestation, stational, stationery, Stationless, Stationlike, stationer, stationman, Stationward
stead
(5 letter word)
plural

: steads

related terms

: midstead, bestead, instead, steadite, steady, steadable, steadman
stealth
(7 letter word)
plural

: stealths

related terms

: stealthful, stealthless, stealthlike, stealthy, stealthwise
stem
(4 letter word)
step
(4 letter word)
stertor
(7 letter word)
plural

: stertors

related terms

: stertorous, stertorious
stew
(4 letter word)
plural

: stews

related terms

: steward, stewish, Stewlike, stewy, stewable
stewing
(7 letter word)
plural

: stewings

related terms

: steward, stewish, Stewlike, stewy, stewable
still
(5 letter word)
plural

: stills

related terms

: distill, distilery, distilling, distilment, semistill, bestill, instill, instilling, instilment, exstill, stillage, stillery, stillish, stillness, stilly, stiller, stillman
sting
(5 letter word)
plural

: stings

related terms

: Demisting, twisting, besting, costing, contrasting, foresting, outsting, resting, stingless, stingy, stinger
stint
(5 letter word)
plural

: stints

related terms

: stintless, stinty, stinter
stir
(4 letter word)
plural

: stirs

related terms

: bestir, overstir, restir, upstir, stirless, stirling
stirrup
(7 letter word)
plural

: stirrups

related terms

: stirrupless, stirruplike, stirrupwise
stock
(5 letter word)
plural

: stocks

related terms

: Microstock, pentstock, antistock, nonstock, semistock, substock, bestock, counterstock, overstock, prestock, restock, Restocker, understock, stockade, stockage, Stocken, stockish, stockist, stockless, stocklike, stocky, stocker, stockman
stopper
(7 letter word)
plural

: stoppers

related terms

: restopper, stopperless
storage
(7 letter word)
plural

: storages

related terms

: nonstorage, Self-Storage, prestorage
store
(5 letter word)
plural

: stores

related terms

: nanostore, microstore, microstress, Megastore, Multistore, Nonstore, substore, substory, superstore, bestore, instore, Cyberstore, E-Store, microstress, overstore, overstress, overstory, prestore, prestorage, prestress, restore, restoral, restress, restorable, restorer, restoration, restorative, re-store, substory, storial, storify, Storeless, Storelike, storeship, storey, storer, storeman, Storeward
storm
(5 letter word)
plural

: storms

related terms

: Midstorm, Substorm, Superstorm, bestorm, outstorm, Poststorm, Prestorm, stormful, stormish, stormless, stormlike, stormy, stormable, stormer, stormward, stormwise
strain
(6 letter word)
plural

: strains

related terms

: Microstrain, distrain, distrainee, distrainment, distrainable, distrainer, distrainor, Isostrain, Multistrain, superstrain, constrain, constrainment, constrainable, constrainer, a-strain, Interstrain, outstrain, overstrain, prestrain, restrain, restrainable, restrainer, re-strain, understrain, withstrain, strainless, strainable, strainer
strand
(6 letter word)
streak
(6 letter word)
plural

: streaks

related terms

: bestreak, interstreak, Restreak, Streakless, streaklike, streaky, streaker, streakwise
stream
(6 letter word)
plural

: streams

related terms

: midstream, distream, Multistream, substream, bestream, Instream, counterstream, interstream, outstream, overstream, restream, understream, upstream, upstreamward, streamful, streamless, streamlet, streamlike, streamling, streamy, Streamable, streamer, streamward, Streamwise
stretch
(7 letter word)
plural

: stretches

related terms

: Midstretch, Nonstretch, outstretch, outstretcher, overstretch, prestretch, restretch, upstretch, stretchy, stretchable, stretcher
stroke
(6 letter word)
plural

: strokes

related terms

: Ministroke, midstroke, instroke, counterstroke, Interstroke, outstroke, restroke, understroke, upstroke, Strokelike, stroker
studio
(6 letter word)
study
(5 letter word)
plural

: studies

related terms

: Metastudy, nonstudy, nonstudious, self-study, Substudy, Counterstudy, Cyberstudy, estudy, forestudy, outstudy, overstudy, overstudious, prestudy, prestudious, restudy, understudy, studiable, studier, studious
stunt
(5 letter word)
style
(5 letter word)
plural

: styles

related terms

: decastyle, diastyle, distyle, tetrastyle, tetrastylic, tetrastylous, pentastyle, hexastyle, Octostyle, Antistyle, epistyle, hypostyle, metastyle, neostyle, orthostyle, polystyle, polystylous, parastyle, peristyle, prostyle, substyle, instyle, Cyberstyle, macrostyle, macrostylous, misstyle, restyle, surstyle, Upstyle, styledom, styleless, stylelike, styloid, styler
stymie
(6 letter word)
stymy
(5 letter word)
subbing
(7 letter word)
plural

: subbings

related terms

: subage, sublet, subling, subness, suber, subman
subset
(6 letter word)
succor
(6 letter word)
plural

: succors

related terms

: nonsuccor, succorful, succorless, succory, succorable, succorer
succour
(7 letter word)
plural

: succours

related terms

: nonsuccour, succourful, succourless, succourable, succourer
suck
(4 letter word)
sucking
(7 letter word)
plural

: suckings

related terms

: suckage, sucken, suckless, suckling, Sucky, suckable, sucker
suction
(7 letter word)
plural

: suctions

related terms

: nonsuction, exsuction, suctional
suite
(5 letter word)
sum
(3 letter word)
plural

: sums

related terms

: outsum, oversum, sumage, sumen, sumless, sumer
supply
(6 letter word)
plural

: supplies

related terms

: oversupply, presupply, resupply, undersupply, supplial, suppliable, suppliance, supplier, suppliant
support
(7 letter word)
plural

: supports

related terms

: nonsupport, nonsupportable, nonsupporter, Nonsupportive, prosupport, self-support, self-supportless, presupport, resupport, undersupport, supportful, supportless, supportable, supportance, supporter, supportation, supportive
surge
(5 letter word)
plural

: surges

related terms

: Microsurge, insurge, insurgence, insurgent, exsurge, exsurgent, Countersurge, oversurge, Postsurge, Presurge, resurge, resurgence, resurgent, upsurge, upsurgence, surgery, surgy, surger, surgent, Surgation
sushi
(5 letter word)
swallow
(7 letter word)
plural

: swallows

related terms

: Midswallow, preswallow, reswallow, upswallow, swallowlike, swallowling, swallowable, swallower
swarm
(5 letter word)
plural

: swarms

related terms

: beswarm, a-swarm, outswarm, overswarm, reswarm, upswarm, swarmy, swarmer
sweat
(5 letter word)
plural

: sweats

related terms

: a-sweat, foresweat, resweat, undersweat, sweatful, sweatless, Sweatlike, sweaty, sweater
swerve
(6 letter word)
plural

: swerves

related terms

: swervable, swerver
swing
(5 letter word)
switch
(6 letter word)
plural

: switches

related terms

: Nanoswitch, microswitch, thermoswitch, beswitch, Photoswitch, Switchless, switchlike, switchy, switchable, switcher, switchman
synergy
(7 letter word)
plural

: synergies

related term

: dyssynergy
synset
(6 letter word)
system
(6 letter word)
plural

: systems

related terms

: Nanosystem, Microsystem, diasystem, Diasystemic, Biosystem, Cryptosystem, ecosystem, Ecosystemic, Metasystem, multisystem, Multisystemic, nonsystem, Nonsystemic, subsystem, Subsystemic, supersystem, Cybersystem, intersystem, Macrosystem, Photosystem, Subsystemic, systemic, systemics, systemist, systemless, Systemness, systemoid, systemise, systemize, systemisation, systemization, Systemative, systemwise
tack
(4 letter word)
plural

: tacks

related terms

: subtack, countertack, foretack, retack, tackify, tackless, tackling, tacky, tacker
taco
(4 letter word)
tail
(4 letter word)
talus
(5 letter word)
tamal
(5 letter word)
tamale
(6 letter word)
Tammany
(7 letter word)
tandem
(6 letter word)
plural

: tandems

related terms

: semitandem, tandemist, tandemer, tandemize, Tandemly, tandemwise
tannery
(7 letter word)
tanning
(7 letter word)
plural

: tannings

related terms

: nontanning, pretanning, retanning, tanist, tanling, TANER
taproot
(7 letter word)
task
(4 letter word)
plural

: tasks

related terms

: Hypertask, Metatask, multitask, Multitaskable, Multitasker, subtask, Supertask, betask, intertask, outtask, overtask, taskage, taskless, tasklike, tasker
tattoo
(6 letter word)
taxis
(5 letter word)
tearing
(7 letter word)
related terms

: outtearing, retearing, uptearing, tearage, tearful, tearless, tearlet, tearlike, teary, tearable, tearer
tears
(5 letter word)
related terms

: uptears, tearage, tearful, tearless, tearlet, tearlike, teary, tearable, tearer
teasing
(7 letter word)
plural

: teasings

related terms

: outteasing, teasy, teasable, teaser
tee
(3 letter word)
plural

: tees

related terms

: picotee, Demotee, withtee, teal, teen, teer, teety
teeoff
(6 letter word)
teeth
(5 letter word)
related terms

: foreteeth, teethful, teethless, teethlike, teethy, teether, Teethly
tempest
(7 letter word)
plural

: tempests

related terms

: Tempestite, tempestuous, tempesty, tempestive
tempura
(7 letter word)
tender
(6 letter word)
plural

: tenders

related terms

: Ultratender, contender, contendent, intender, intendment, intendible, intendance, intendence, intendant, extender, extendable, extendible, distender, E-Tender, overtender, pretender, pretendant, retender, tenderee, tenderful, tenderish, tenderling, tenderness, tendersome, tenderable, tenderer, tenderise, tenderize, tenderisation, tenderization, tenderly
tending
(7 letter word)
related terms

: protending, subtending, contending, contender, contendent, intending, intendment, intendible, intendance, intendence, intender, intendant, extending, extendable, extendible, extender, distending, distender, mistending, pretending, pretender, pretendant, tendment, tendable, tendance, tendence, tender, tendant, tendent
terms
(5 letter word)
related terms

: midterms, misterms, termage, termal, termen, termine, termite, termless, termer, termor, termly, termwise
terrine
(7 letter word)
test
(4 letter word)
plural

: tests

related terms

: Bitest, tritest, electrotest, Multitest, Nontest, protest, protestable, protester, protestor, protestant, protestation, protestive, contest, contestee, contestless, contestable, contestate, contester, contestant, contestation, Autotest, overtest, pertest, posttest, pretest, pretestify, Pre-Test, retest, retestify, undertest, testee, testify, testy, testable, testate, tester, testor, testation
testudo
(7 letter word)
thanks
(6 letter word)
related terms

: bethanks, outthanks, thankee, thankful, thankless, thanker
thaw
(4 letter word)
plural

: thaws

related terms

: rethaw, underthaw, thawless, thawy, thawable, thawer
thawing
(7 letter word)
plural

: thawings

related terms

: thawless, thawy, thawable, thawer
theme
(5 letter word)
there
(5 letter word)
third
(5 letter word)
plural

: thirds

related terms

: thirdling, thirdness, Thirdy, thirdly
throne
(6 letter word)
plural

: thrones

related terms

: vice-throne, inthrone, inthronize, inthronization, disthrone, Disthronize, rethrone, thronal, thronedom, throneless, thronelet, thronelike, throneward
throw
(5 letter word)
plural

: throws

related terms

: Bethrow, inthrow, misthrow, outthrow, overthrow, overthrowal, overthrowable, overthrower, rethrow, Underthrow, upthrow, Throwable, thrower
ticket
(6 letter word)
tide
(4 letter word)
plural

: tides

related terms

: Tritide, protide, betide, counter-tide, mistide, overtide, undertide, uptide, tidal, tideful, tide-free, tideless, tidelike, tideling, tidely, tideward
tilt
(4 letter word)
timbale
(7 letter word)
title
(5 letter word)
plural

: titles

related terms

: Multititle, nontitle, subtitle, Subtitler, supertitle, betitle, intitle, distitle, Intertitle, mistitle, overtitle, retitle, Subtitler, surtitle, undertitle, Titless, titlist, titler
titter
(6 letter word)
plural

: titters

related terms

: tittery, titterer, titteration
TLC
(3 letter word)
toecap
(6 letter word)
toehold
(7 letter word)
toggle
(6 letter word)
plural

: toggles

related terms

: Togglable, toggler
toil
(4 letter word)
plural

: toils

related terms

: betoil, outtoil, overtoil, toilette, toilful, toilless, toilsome, toiler
toilet
(6 letter word)
plural

: toilets

related terms

: demitoilet, Toiletless, toiletware
tool
(4 letter word)
tooth
(5 letter word)
plural

: teeth

related terms

: unitooth, Multitooth, foretooth, retooth, retoother, toothful, toothless, toothlet, toothlike, toothsome, toothy, toother, Toothly
top
(3 letter word)
plural

: tops

related terms

: Antitop, Archtop, countertop, foretop, foretopman, outtop, overtop, topee, topful, topic, topics, topless, toplike, Topness, topman, topwise
tort
(4 letter word)
plural

: torts

related terms

: Nontort, contort, contortion, contortive, intort, intortion, extort, extorter, extortion, extortive, distort, distortable, distorter, distortion, distortive, retort, retorture, retortable, retorter, retortion, retortive, Retrotort, torten, Tortness, tortuous, torture, tortor, tortious, tortive
tostada
(7 letter word)
tote
(4 letter word)
plural

: totes

related terms

: total, totery, Toteless, toter
tourism
(7 letter word)
towline
(7 letter word)
towrope
(7 letter word)
toying
(6 letter word)
plural

: toyings

related terms

: toydom, toyish, toyless, toylike, toysome, toise, toyman, toywoman
trace
(5 letter word)
plural

: traces

related terms

: Multitrace, Supertrace, betrace, foretrace, intertrace, mistrace, overtrace, pretrace, retrace, retraction, retractive, re-trace, uptrace, tracery, Tracial, traceless, traceable, tracer
track
(5 letter word)
plural

: tracks

related terms

: Nanotrack, minitrack, Midtrack, Multitrack, peritrack, Intertrack, overtrack, retrack, uptrack, trackage, Trackee, trackless, Tracklike, trackable, tracker, trackman, trackmanship
trade
(5 letter word)
plural

: trades

related terms

: antitrade, antitradition, anti-trade, nontrade, Nontradable, nontrader, nontradition, protrade, protradition, contrade, contradance, Countertrade, E-Trade, intertrade, outtrade, overtrade, overtrader, retrade, retradition, undertrade, undertrader, tradal, tradeful, tradeless, tradeable, trader
trapeze
(7 letter word)
plural

: trapezes

related terms

: trapezial, trapezian, trapezist, trapezoid, trapezate
trash
(5 letter word)
triad
(5 letter word)
plural

: triads

related terms

: triadic, triadics, triadism, triadist
trial
(5 letter word)
plural

: trials

related terms

: Megatrial, Minitrial, Midtrial, nontrial, self-trial, Counter-Trial, Intertrial, mistrial, Posttrial, pretrial, retrial, Undertrial, trialism, trialist, Trialless, Trialling, Trialware, trialate, triality
trick
(5 letter word)
plural

: tricks

related terms

: outtrick, overtrick, undertrick, trickery, trickful, trickish, trickless, tricklet, tricklike, trickling, trickment, tricksome, tricky, tricker, trickly
trickle
(7 letter word)
plural

: trickles

related terms

: trickless, trickly
trio
(4 letter word)
plural

: trios

related term

: triolet
triple
(6 letter word)
plural

: triples

related terms

: Tripline, triplite, triploid, triply, tripler
triplet
(7 letter word)
tropism
(7 letter word)
plural

: tropisms

related terms

: diatropism, diatropic, aerotropism, aerotropic, chemotropism, chemotropic, Ecotropism, electrotropism, electrotropic, geotropism, geotropic, geotropy, hemitropism, hemitropal, hemitropic, hemitropy, hemitropous, isotropism, isotropic, isotropy, isotropous, Isotropize, Isotropization, orthotropism, orthotropal, orthotropic, orthotropy, orthotropous, thermotropism, thermotropic, thermotropy, autotropism, autotropic, hydrotropism, hydrotropic, phototropism, phototropic, phototropy
trouble
(7 letter word)
plural

: troubles

related terms

: distrouble, overtrouble, troubly, troubler, troublous
troupe
(6 letter word)
plural

: troupes

related term

: troupial
try
(3 letter word)
TSA
(3 letter word)
tuck
(4 letter word)
plural

: tucks

related terms

: retuck, uptuck, tucky, Tuckable, tucker
tucket
(6 letter word)
tuition
(7 letter word)
plural

: tuitions

related terms

: Nontuition, self-tuition, intuition, intuitable, intuitive, tuitional, tuitionless
tumult
(6 letter word)
plural

: tumults

related terms

: tumultuous, tumulter
tune
(4 letter word)
tuning
(6 letter word)
plural

: tunings

related terms

: mistuning, Phototuning, retuning, Retunable, undertuning, undertunic, tunal, tuneful, tuneless, Tunelike, tunesome, tuneable, tuner
turmoil
(7 letter word)
plural

: turmoils

related term

: turmoiler
turn
(4 letter word)
plural

: turns

related terms

: multiturn, inturn, counterturn, counter-turn, disturn, foreturn, misturn, outturn, overturn, overturnable, overturner, return, returnee, returnless, returnable, returner, re-turn, underturn, upturn, withturn, turnery, turnable, turner, turnor
turning
(7 letter word)
plural

: turnings

related terms

: inturning, autoturning, overturning, overturnable, overturner, returning, returnee, returnless, returnable, returner, upturning, turnery, turnable, turner, turnor
turnoff
(7 letter word)
twiddle
(7 letter word)
plural

: twiddles

related terms

: twiddly, twiddler
typing
(6 letter word)
plural

: typings

related terms

: electrotyping, electrotypic, electrotypist, electrotypy, polytyping, polytypic, polytypism, polytypy, prototyping, prototypal, prototypic, Pseudotyping, mistyping, retyping, teletyping, teletypist, typal, Typeful, typify, typeless, typey, typeable, typer
tyranny
(7 letter word)
plural

: tyrannies

related terms

: pretyranny, tyrannial
union
(5 letter word)
plural

: unions

related terms

: triunion, antiunion, antiunionist, Multiunion, nonunion, nonunionism, nonunionist, non-union, prounion, prounionism, prounionist, self-union, disunion, disunionism, disunionist, interunion, Intraunion, malunion, misunion, preunion, reunion, Reunionese, reunionism, reunionist, unionic, unionism, unionist, Unionless, unionoid, unionise, unionize, unionisation, unionization
unit
(4 letter word)
update
(6 letter word)
plural

: updates

related terms

: updatable, updater, Updation
upkeep
(6 letter word)
UPPP
(4 letter word)
uproar
(6 letter word)
plural

: uproars

related terms

: uproarer, uproarious
upset
(5 letter word)
upsurge
(7 letter word)
plural

: upsurges

related term

: upsurgence
uptake
(6 letter word)
urocele
(7 letter word)
urolith
(7 letter word)
plural

: uroliths

related term

: urolithic
USA
(3 letter word)
USAF
(4 letter word)
usage
(5 letter word)
plural

: usages

related terms

: nonusage, disusage, misusage, Usagist, usager
usance
(6 letter word)
plural

: usances

related terms

: conusance, conusee, conusable, conusor, conusant, disusance, disusage
USCB
(4 letter word)
use
(3 letter word)
USN
(3 letter word)
utility
(7 letter word)
plural

: utilities

related terms

: nonutility, nonutilization, inutility, disutility, disutilize, utilise, utilize, utilisation, utilization
value
(5 letter word)
plural

: values

related terms

: MultiValue, nonvalue, nonvaluable, nonvaluation, supervalue, Supervaluation, transvalue, transvaluate, transvaluation, countervalue, disvalue, disvaluation, evalue, evaluable, evaluate, evaluation, evaluative, equivalue, equivaluer, forevalue, misvalue, misvaluation, outvalue, overvalue, overvaluable, overvaluation, prevalue, prevaluation, revalue, Revaluable, revaluate, revaluation, undervalue, undervaluer, undervaluation, Upvalue, valuable, valuate, valuer, valuation, valuative
valve
(5 letter word)
plural

: valves

related terms

: univalve, univalvate, bivalve, bivalvian, bivalvous, trivalve, quadrivalve, epivalve, hypovalve, multivalve, nonvalve, autovalve, equivalve, undervalve, valval, valvate
vamp
(4 letter word)
plural

: vamps

related terms

: revamp, revampment, vampish, Vampy
vantage
(7 letter word)
plural

: vantages

related term

: disvantage
vapor
(5 letter word)
plural

: vapors

related terms

: vaporish, vaporless, vaporlike, vaporware, vapory, vaporable, vaporate, vaporer, vaporous, vaporise, vaporize, vaporisation, vaporization
vapour
(6 letter word)
plural

: vapours

related terms

: Vapourette, vapourish, Vapourware, vapoury, vapourable, vapourer, vapourous, vapourise, vapourize, vapourization
varna
(5 letter word)
veering
(7 letter word)
plural

: veerings

related terms

: veery, veerable
vein
(4 letter word)
plural

: veins

related terms

: midvein, subvein, invein, intervein, interveinal, interveinous, veinage, veinal, veinery, veinless, veinlet, veinlike, veiny, veiner, veinous, veinwise
venison
(7 letter word)
plural

: venisons

related term

: venisonlike
vent
(4 letter word)
plural

: vents

related terms

: paravent, provent, subvent, convent, convention, invent, inventful, inventable, inventible, inventer, inventor, Inventious, invention, inventive, covent, event, eventful, Eventhood, Eventify, eventless, Eventlike, Eventer, Eventive, intervent, prevent, preventure, preventable, preventible, preventer, prevention, preventive, preventative, revent, reventure, ventage, ventless, venture, venter
venting
(7 letter word)
plural

: ventings

related terms

: conventing, convention, inventing, inventful, inventable, inventible, inventer, inventor, Inventious, invention, inventive, Eventing, preventing, preventure, preventable, preventible, preventer, prevention, preventive, preventative, ventage, ventless, venture, venter
venture
(7 letter word)
plural

: ventures

related terms

: disventure, misventure, misventurous, preventure, reventure, venturine, venturer, venturous
verse
(5 letter word)
plural

: verses

related terms

: midverse, universe, universal, Universism, Universist, universite, university, diverse, diversify, diversity, diversly, Metaverse, multiverse, Multiversal, multiversant, multiversity, Nonverse, Omniverse, subverse, subversal, subversive, beverse, converse, conversable, conversible, Conversate, conversance, converser, conversant, conversation, conversive, conversative, inverse, inversable, inversor, inversive, transverse, transversal, transverser, Transversity, transversive, Cyberverse, everse, eversible, eversive, malverse, malversate, malversation, perverse, perversite, perversity, perversive, reverse, reversal, reversify, Reversine, reversist, reversable, reversible, reverser, reversive, retroverse, subversal, subversive, underverse, versal, versette, versify, versine, versable, versate, verser, versor, versant, versation, versative
version
(7 letter word)
plural

: versions

related terms

: Miniversion, diversion, diversify, diversity, diversly, ambiversion, ambiversive, anteversion, extraversion, extraversive, multiversion, Multiversal, multiversant, multiversity, subversion, subversal, subversive, conversion, conversable, conversible, Conversate, conversance, converser, conversant, conversation, conversive, conversative, inversion, inversable, inversor, inversive, transversion, transversal, transverser, Transversity, transversive, contraversion, Contraversive, eversion, eversible, eversive, interversion, perversion, perversite, perversity, perversive, preversion, reversion, reversal, reversify, Reversine, reversist, reversable, reversible, reverser, reversive, retroversion, subversal, subversive, versional, versionist, versioner, versionize
vesper
(6 letter word)
plural

: vespers

related terms

: vesperal, vesperian, vespery
viand
(5 letter word)
plural

: viands

related terms

: vianden, viander
vigor
(5 letter word)
plural

: vigors

related terms

: invigor, invigorate, invigorant, invigoration, invigorative, revigor, revigorate, revigoration, vigorish, vigorist, vigorless, vigorous
vigour
(6 letter word)
plural

: vigours

related terms

: invigour, revigour
villain
(7 letter word)
plural

: villains

related terms

: archvillain, archvillainy, arch-villain, Nonvillain, protovillain, subvillain, Supervillain, bevillain, outvillain, undervillain, villainage, villaindom, villainess, villainist, villainy, villainous, villainize
villus
(6 letter word)
plural

: villi

related term

: microvillus
vim
(3 letter word)
plural

: vims

related terms

: vimen, vimful, Vimless
virus
(5 letter word)
plural

: viruses

related terms

: antivirus, Astrovirus, Nonvirus, provirus, Pseudovirus, Supervirus, ultravirus, Countervirus, Macrovirus, retrovirus, viruslike, virusoid
vocal
(5 letter word)
plural

: vocals

related terms

: univocal, Univocate, univocity, bivocal, multivocal, nonvocal, nonvocable, semivocal, subvocal, equivocal, equivocate, equivocation, intervocal, prevocal, televocal, Vocalese, vocalic, vocalics, vocalism, vocalist, vocalness, vocalise, vocalize, vocalisation, vocalization, vocality, vocally
voice
(5 letter word)
plural

: voices

related terms

: demivoice, nonvoice, invoice, Invoicer, disvoice, outvoice, revoice, undervoice, voicer
voiding
(7 letter word)
plural

: voidings

related terms

: voidage, voidee, voidless, voidness, voidable, voidance, voider, voidly
volume
(6 letter word)
vote
(4 letter word)
voting
(6 letter word)
related terms

: nonvoting, Nonvotable, nonvoter, Supervoting, outvoting, outvoter, overvoting, prevoting, prevotal, revoting, votal, voteless, voteable, voter, votive
wager
(5 letter word)
plural

: wagers

related terms

: superwager, counterwager, rewager, wagerer
waggery
(7 letter word)
Wagner
(6 letter word)
related terms

: wagnerian, Wagnerism, wagnerite
wailing
(7 letter word)
plural

: wailings

related terms

: bewailing, bewailment, bewailable, bewailer, wailful, wailment, wailsome, waily, wailer
wall
(4 letter word)
want
(4 letter word)
war
(3 letter word)
plural

: wars

related terms

: Miniwar, antewar, antiwar, antiwarlike, anti-war, Ecowar, nonwar, Nonwarlike, prowar, Pro-War, subwar, A-war, Counterwar, cyberwar, interwar, Inter-War, outwar, postwar, Post-war, prewar, Pre-War, warful, warine, warish, warless, warlike, warling, warship, wary, warty, warman, warly
warming
(7 letter word)
wash
(4 letter word)
washing
(7 letter word)
plural

: washings

related terms

: diswashing, prewashing, rewashing, washen, washery, Washlet, washy, washable, washer, washman, washwoman
waste
(5 letter word)
plural

: wastes

related terms

: antiwaste, bewaste, E-Waste, outwaste, wastage, wastern, wastery, wastine, wasty, wastable, waster
waterer
(7 letter word)
plural

: waterers

related terms

: waterage, water-free, waterish, waterless, waterlike, watery, Waterable, waterman, watermanship, waterwoman, waterward, waterwise
WATS
(4 letter word)
way
(3 letter word)
plural

: ways

related terms

: midway, stepway, archway, multiway, subway, Foreway, misway, outway, overway, underway, upway, wayless, wayment, waer, waise, wayman, waily, wayward
wearing
(7 letter word)
plural

: wearings

related terms

: outwearing, outweary, overwearing, overweary, rewearing, wearish, weary, wearable, wearer
weave
(5 letter word)
plural

: weaves

related terms

: inweave, interweave, interweaver, outweave, overweave, reweave, weavable, weaver
wedding
(7 letter word)
weeping
(7 letter word)
plural

: weepings

related terms

: beweeping, outweeping, weepful, weepy, weepable, weeply
welfare
(7 letter word)
plural

: welfares

related terms

: Antiwelfare, welfarism, welfarist
well
(4 letter word)
west
(4 letter word)
plural

: wests

related terms

: midwest, midwestern, midwestward, prowest, pro-West, Pro-western, bewest, a-west, ewest, Westen, western, westling, westness, westy, wester, westward
wheeze
(6 letter word)
plural

: wheezes

related terms

: wheezy, wheezer
whirl
(5 letter word)
plural

: whirls

related terms

: a-whirl, outwhirl, overwhirl, rewhirl, upwhirl, whirly, whirler
wicker
(6 letter word)
willing
(7 letter word)
related terms

: quasi-willing, counterwilling, outwilling, overwilling, overwily, prewilling, willard, willful, willness, willy, willable, willer
winery
(6 letter word)
wing
(4 letter word)
plural

: wings

related terms

: indowing, parawing, a-wing, cowing, cowage, cowal, coward, cowish, Cowless, cowlike, cowling, cowy, cower, cowman, ewing, ewery, ewer, forewing, foreward, forewish, forewent, outwing, outward, outwish, outwent, overwing, overwade, overward, overwise, overwent, rewing, rewade, reward, rewish, underwing, underwage, underward, underwent, wingless, winglet, winglike, wingy, wingable, wingate, winger, wingman, wingmanship
wings
(5 letter word)
related terms

: forewings, foreward, forewish, forewent, Underwings, wingless, winglet, winglike, wingy, wingable, wingate, winger, wingman, wingmanship
words
(5 letter word)
work
(4 letter word)
plural

: works

related terms

: Antiwork, Nonwork, bework, inwork, a-work, co-work, co-worker, counterwork, counterworker, interwork, outwork, outworker, overwork, Postwork, Prework, rework, Telework, underwork, underworker, underworkman, upwork, workaholic, workful, workless, Worklike, workship, worksome, worky, workable, worker, workman, workmanship, workwoman, Workly, workwise
workout
(7 letter word)
works
(5 letter word)
related terms

: semiworks, Semi-Works, inworks, interworks, outworks, outworker, overworks, reworks, workaholic, workful, workless, Worklike, workship, worksome, worky, workable, worker, workman, workmanship, workwoman, Workly, workwise
world
(5 letter word)
plural

: worlds

related terms

: NanoWorld, Microworld, demiworld, antiworld, Nonworld, Subworld, Transworld, CyberWorld, foreworld, interworld, Macroworld, outworld, overworld, underworld, worldful, Worldhood, worldish, worldless, worldlet, worldlike, worldling, worldy, worldman, worldly, worldward
worship
(7 letter word)
plural

: worships

related terms

: nonworship, self-worship, beworship, co-worship, disworship, misworship, overworship, preworship, worshipful, worshipless, worshipable
worst
(5 letter word)
writing
(7 letter word)
plural

: writings

related terms

: Nonwriting, self-writing, Bewriting, miswriting, outwriting, overwriting, Overwriter, Prewriting, rewriting, Rewritable, rewriter, underwriting, underwriter, writee, writeable, writer
XT
(2 letter word, one of the shortest hyponyms for activity)
yaw
(3 letter word)
plural

: yaws

related terms

: yawling, yawy
yoga
(4 letter word)
yoke
(4 letter word)
plural

: yokes

related terms

: inyoke, disyoke, misyoke, reyoke, underyoke, upyoke, yokeage, yokeless, Yokelet, yokeable, yoker, yokewise
zest
(4 letter word)
plural

: zests

related terms

: zestful, zestless, zesty, Zester
zing
(4 letter word)
plural

: zings

related terms

: cozing, cozen, cozey, zingy, zinger
zymosis
(7 letter word)
More specific words for the noun activity, that have the same number of characters:
abidance

(8 letter word)
plural

: abidances

related terms

: abidal, abider
ablation
(8 letter word)
plural

: ablations

related terms

: Cryoablation, ablator, ablative
abutment
(8 letter word)
acromion
(8 letter word)
plural

: acromia, acromions
acrosome
(8 letter word)
actinide
(8 letter word)
actinoid
(8 letter word)
adhesion
(8 letter word)
plural

: adhesions

related terms

: nonadhesion, nonadhesive, self-adhesion, self-adhesive, inadhesion, inadhesive, readhesion, adhesive
advocacy
(8 letter word)
plural

: advocacies

related terms

: nonadvocacy, Cyberadvocacy, preadvocacy
aeration
(8 letter word)
plural

: aerations

related terms

: subaeration, subaerial, subaerate, reaeration, subaerial, subaerate, Aeratable, aerator
airforce
(8 letter word)
airiness
(8 letter word)
plural

: airinesses

related terms

: airier, airily
alacrity
(8 letter word)
plural

: alacrities

related terms

: inalacrity, alacrify, alacrious
alliance
(8 letter word)
plural

: alliances

related terms

: proalliance, suballiance, counteralliance, interalliance, misalliance, prealliance, realliance, alliancer
alluvion
(8 letter word)
plural

: alluvions, alluvia
analecta
(8 letter word)
analects
(8 letter word)
anthesis
(8 letter word)
antitype
(8 letter word)
plural

: antitypes

related terms

: antitypal, antitypic, antitypy, antitypous
appendix
(8 letter word)
approach
(8 letter word)
plural

: approaches

related terms

: counterapproach, counter-approach, reapproach, reapproachable, approachless, approachment, approachable, approacher
approval
(8 letter word)
plural

: approvals

related terms

: nonapproval, Nonapprovable, proapproval, self-approval, self-approver, disapproval, disapprovable, disapprover, Postapproval, preapproval, reapproval, approvable, approvance, approver
archness
(8 letter word)
armguard
(8 letter word)
ascender
(8 letter word)
plural

: ascenders

related terms

: ascendable, ascendible, ascendance, ascendence, ascendant, ascendent
attender
(8 letter word)
plural

: attenders

related terms

: nonattender, attendee, attendment, attendance, attendant
backbone
(8 letter word)
backflow
(8 letter word)
backlash
(8 letter word)
backpack
(8 letter word)
backrest
(8 letter word)
backwash
(8 letter word)
plural

: backwashes

related term

: backwasher
bakeshop
(8 letter word)
balkline
(8 letter word)
baluster
(8 letter word)
barbecue
(8 letter word)
barbeque
(8 letter word)
baseline
(8 letter word)
basement
(8 letter word)
plural

: basements

related terms

: nonbasement, Nonbasal, nonbasic, semibasement, semibastion, subbasement, subbasal, subbasal, surbasement, basementless, Basementlike, basementward
bastardy
(8 letter word)
beagling
(8 letter word)
behavior
(8 letter word)
plural

: behaviors

related terms

: malbehavior, misbehavior, behavioral, behaviorism, behaviorist, Behaviorwise
betrayer
(8 letter word)
plural

: betrayers

related terms

: betrayal, betrayment, betraise
bishopry
(8 letter word)
related term

: archbishopry
blessing
(8 letter word)
plural

: blessings

related terms

: outblessing, preblessing, Blessee, blesser
boundary
(8 letter word)
braising
(8 letter word)
breeding
(8 letter word)
plural

: breedings

related terms

: nonbreeding, nonbreeder, inbreeding, inbreeder, interbreeding, Interbreeder, outbreeding, overbreeding, postbreeding, rebreeding, underbreeding, Breedism, Breedist, breedling, breedy, breedable, breeder
broiling
(8 letter word)
related terms

: pan-broiling, broilery, broiler
browning
(8 letter word)
plural

: brownings

related terms

: Antibrowning, imbrowning, brownian, brownish, brownism, Brownite, brownness, browny, browner, brownly
building
(8 letter word)
plural

: buildings

related terms

: Megabuilding, Multibuilding, Nonbuilding, probuilding, A-Building, counterbuilding, Interbuilding, Intrabuilding, misbuilding, outbuilding, overbuilding, Overbuilder, rebuilding, Rebuildable, rebuilder, underbuilding, underbuilder, upbuilding, upbuilder, buildable, builder
buoyancy
(8 letter word)
plural

: buoyancies

related term

: nonbuoyancy
business
(8 letter word)
plural

: businesses

related terms

: Microbusiness, Megabusiness, Antibusiness, nonbusiness, nonbusily, probusiness, Superbusiness, Cyberbusiness, E-Business, overbusiness, overbusily, Prebusiness, Telebusiness, busier, busily
busyness
(8 letter word)
plural

: busynesses

related terms

: nonbusyness, nonbusily, overbusyness, overbusily, busyish, busily
busywork
(8 letter word)
butchery
(8 letter word)
buttress
(8 letter word)
plural

: buttresses

related terms

: arch-buttress, buttressless, buttresslike
calendar
(8 letter word)
campaign
(8 letter word)
capacity
(8 letter word)
plural

: capacities

related terms

: self-capacity, incapacity, incapacious, overcapacity, capacify, capacious, capacitive
capriole
(8 letter word)
carillon
(8 letter word)
carnival
(8 letter word)
plural

: carnivals

related terms

: Noncarnival, procarnival, precarnival
carryall
(8 letter word)
caruncle
(8 letter word)
catching
(8 letter word)
plural

: catchings

related terms

: forecatching, outcatching, catchment, catchy, catchable, catcher
catering
(8 letter word)
plural

: caterings

related terms

: self-catering, catery, caterer
centesis
(8 letter word)
plural

: centeses

related term

: paracentesis
ceremony
(8 letter word)
plural

: ceremonies

related terms

: preceremony, preceremonial, ceremonial, ceremonious
chilling
(8 letter word)
plural

: chillings

related terms

: prechilling, chillish, chillness, chillsome, chilly, Chillable, chiller
citation
(8 letter word)
plural

: citations

related terms

: noncitation, Noncity, noncitable, concitation, incitation, incitable, incitate, inciter, incitant, incitive, incitative, excitation, excitable, excitate, exciter, excitor, excitant, excitive, excitative, Co-citation, miscitation, precitation, recitation, recital, recitable, reciter, recitative, citator
cladding
(8 letter word)
cleanser
(8 letter word)
clearing
(8 letter word)
plural

: clearings

related terms

: clearage, clearish, clearness, Cleary, clearable, clearance, clearer, clearly
cleavage
(8 letter word)
clipping
(8 letter word)
plural

: clippings

related terms

: inclipping, Clipless, clipsome
clocking
(8 letter word)
clotting
(8 letter word)
plural

: clottings

related terms

: Anticlotting, nonclotting, cloture
clowning
(8 letter word)
plural

: clownings

related terms

: beclowning, clownade, clownage, clownery, clownish, clownlike, clownship
coaching
(8 letter word)
plural

: coachings

related terms

: Noncoaching, coachee, coachful, Coachless, coachlet, Coachlike, coachy, coachable, coacher, coachman, coachmanship, coachwoman, coachwise
cohesion
(8 letter word)
plural

: cohesions

related terms

: noncohesion, noncohesive, incohesion, incohesive, intercohesion, Cohesure, cohesible, cohesive
colliery
(8 letter word)
comeback
(8 letter word)
plural

: comebacks

related term

: comebacker
comforts
(8 letter word)
related terms

: discomforts, discomfortable, discomforter, comfortful, comfortless, comfortable, comforter, comfortation, comfortative
conquest
(8 letter word)
plural

: conquests

related terms

: Anticonquest, proconquest, self-conquest, counterconquest, postconquest, Post-conquest, preconquest, preconquestal, pre-Conquest, pre-conquestal, reconquest
coquetry
(8 letter word)
coquille
(8 letter word)
plural

: coquilles

related term

: coquillage
coupling
(8 letter word)
courante
(8 letter word)
coursing
(8 letter word)
plural

: coursings

related terms

: discoursing, discourser, discoursive, undercoursing, coursy, courser
couscous
(8 letter word)
covering
(8 letter word)
cracking
(8 letter word)
creamery
(8 letter word)
creation
(8 letter word)
plural

: creations

related terms

: anticreation, noncreation, Noncreator, noncreative, procreation, procreator, procreative, self-creation, self-creative, excreation, Transcreation, Cocreation, discreation, miscreation, miscreator, miscreative, precreation, precreative, recreation, recreatable, recreator, recreative, re-creation, re-creator, re-creative, creational, creationism, creationist
cuddling
(8 letter word)
curdling
(8 letter word)
plural

: curdling

related terms

: noncurdling, curdly, curdler
curlicue
(8 letter word)
cytogeny
(8 letter word)
dangling
(8 letter word)
plural

: dangling

related terms

: Dangly, dangler
dateline
(8 letter word)
deanship
(8 letter word)
decision
(8 letter word)
plural

: decisions

related terms

: nondecision, nondecisive, Semidecision, indecision, indecisive, counterdecision, misdecision, predecision, predecisive, redecision, decisive
decrease
(8 letter word)
defining
(8 letter word)
related terms

: nondefining, nondefinite, nondefinable, nondefiner, nondefinition, nondefinitive, self-defining, self-definition, misdefining, predefining, predefinite, predefinition, redefining, Redefinable, Redefiner, redefinition, definish, definite, definable, definer, definition, definitive
delegacy
(8 letter word)
delicacy
(8 letter word)
plural

: delicacies

related terms

: hyperdelicacy, indelicacy, overdelicacy
delirium
(8 letter word)
plural

: deliriums, deliria

related terms

: semidelirium, subdelirium
devotion
(8 letter word)
plural

: devotions

related terms

: self-devotion, superdevotion, indevotion, misdevotion, overdevotion, predevotion, redevotion, devotee, devoter
diagonal
(8 letter word)
plural

: diagonals

related terms

: bidiagonal, tridiagonal, Antidiagonal, Gyrodiagonal, nondiagonal, orthodiagonal, equidiagonal, macrodiagonal, diagonial, diagonic
Diaspora
(8 letter word)
disguise
(8 letter word)
plural

: disguises

related terms

: predisguise, disguisal, disguisable, disguiser
document
(8 letter word)
plural

: documents

related terms

: redocument, documental, documentarian, documentable, documenter, documentor, documentize, documentation, Documentative
dominion
(8 letter word)
plural

: dominions

related terms

: Pro-dominion, self-dominion, Predominion, dominionism, dominionist
drafting
(8 letter word)
plural

: draftings

related terms

: redrafting, draftage, draftee, drafty, draftable, drafter, draftman, draftmanship, draftwoman
drinking
(8 letter word)
plural

: drinkings

related terms

: Antidrinking, nondrinking, nondrinkable, nondrinker, self-drinking, outdrinking, overdrinking, drinkery, drinkless, Drinkware, drinky, drinkable, drinker
drippage
(8 letter word)
dripping
(8 letter word)
drollery
(8 letter word)
dynamism
(8 letter word)
easiness
(8 letter word)
plural

: easinesses

related terms

: overeasiness, overeasily, easier, easily
effluent
(8 letter word)
plural

: effluents

related terms

: supereffluent, supereffluence, coeffluent, coeffluential, effluency
election
(8 letter word)
plural

: elections

related terms

: nonelection, nonelector, nonelective, self-election, self-elective, subelection, coelection, coelector, postelection, preelection, preelective, pre-election, pre-elective, reelection, re-election, electee, electic, electable, elector, electant, elective, electly
eminence
(8 letter word)
plural

: eminences

related terms

: supereminence, supereminent, preeminence, preeminent, pre-eminence, pre-eminent, eminent
emission
(8 letter word)
plural

: emissions

related terms

: nonemission, Nonemissive, photoemission, photoemissive, reemission, re-emission, emissive
emporium
(8 letter word)
plural

: emporia, emporiums
enanthem
(8 letter word)
endeavor
(8 letter word)
plural

: endeavors

related terms

: misendeavor, preendeavor, pre-endeavor, Endeavorment, endeavorer
enforcer
(8 letter word)
plural

: enforcers

related terms

: re-enforcer, enforcible, enforcive
envelope
(8 letter word)
plural

: envelopes

related term

: envelopment
epidemic
(8 letter word)
plural

: epidemics

related terms

: Hyperepidemic, Nonepidemic, interepidemic, preepidemic, pre-epidemic, epidemial, epidemics, epidemy
equality
(8 letter word)
plural

: equalities

related terms

: Nonequality, proequality, subequality, subequal, Subequation, inequality, inequal, inequable, inequation, inequity, coequality, coequalness, coequalize, coequally, disequality, subequal, Subequation, Equalism, equalist, equalling, equalness, equalable, equalise, equalize, equalisation, equalization, equally
equation
(8 letter word)
plural

: equations

related terms

: nonequation, nonequal, Nonequine, nonequable, Nonequity, Subequation, inequation, inequal, inequable, inequity, coequation, equatable, equator, equative
eruption
(8 letter word)
plural

: eruptions

related terms

: noneruption, noneruptive, Supereruption, maleruption, preeruption, preeruptive, pre-eruption, pre-eruptive, reeruption, eruptible, eruptive
escapade
(8 letter word)
escapism
(8 letter word)
plural

: escapisms

related terms

: escapade, escapage, escapee, escapist, escapable
eurythmy
(8 letter word)
eversion
(8 letter word)
plural

: eversions

related terms

: eversible, eversive
exaction
(8 letter word)
plural

: exactions

related terms

: nonexaction, nonexactable, preexaction, pre-exaction, exactment, exactness, exactable, exacter, exactor, exactive, exactly
exanthem
(8 letter word)
exchange
(8 letter word)
plural

: exchanges

related terms

: Multiexchange, Nonexchange, Superexchange, interexchange, Photoexchange, preexchange, pre-exchange, reexchange, re-exchange, exchangee, exchanger
excision
(8 letter word)
plural

: excisions

related terms

: excisable, excisor
exercise
(8 letter word)
plural

: exercises

related terms

: nonexercise, proexercise, counterexercise, disexercise, overexercise, reexercise, re-exercise, underexercise, exercite, exercent, Exercitive
exposure
(8 letter word)
plural

: exposures

related terms

: nonexposure, proexposure, self-exposure, semiexposure, inexposure, Coexposure, overexposure, preexposure, pre-exposure, reexposure, re-exposure, underexposure
facility
(8 letter word)
plural

: facilities

related terms

: nonfacility, Infacility, overfacility, facily
favorite
(8 letter word)
plural

: favorites

related terms

: nonfavorite, Cofavorite, prefavorite, favoritism
feedback
(8 letter word)
plural

: feedbacks

related terms

: biofeedback, Feedbacker
feminism
(8 letter word)
plural

: feminisms

related terms

: antifeminism, Antifeminine, antifeminist, Ecofeminism, Nonfeminism, profeminism, profeminist, Protofeminism, Pseudofeminism, Cyberfeminism, Postfeminism, Prefeminism, feminal, feminine, feminist, Feminoid, feminate, feminise, feminize, feminisation, feminization, feminity
flirting
(8 letter word)
plural

: flirtings

related terms

: Cyberflirting, flirtish, flirtling, flirty, flirtable, flirter, flirtation
flourish
(8 letter word)
plural

: flourishes

related terms

: outflourish, overflourish, reflourish, reflourishment, flourishment, flourishy, flourishable, flourisher
focusing
(8 letter word)
related terms

: Nanofocusing, self-focusing, Cryofocusing, misfocusing, prefocusing, refocusing, focusless, focusable, focuser
followup
(8 letter word)
fondling
(8 letter word)
plural

: fondling

related terms

: overfondling, overfondly, fondly, fondler
foothold
(8 letter word)
footwork
(8 letter word)
foraging
(8 letter word)
foreplay
(8 letter word)
fountain
(8 letter word)
plural

: fountains

related terms

: self-fountain, fountainless, fountainlet, fountainlike, fountainous, fountainwise
freezing
(8 letter word)
plural

: freezings

related terms

: antifreezing, nonfreezing, nonfreezable, subfreezing, prefreezing, refreezing, freezy, freezable, freezer
friction
(8 letter word)
plural

: frictions

related terms

: Nanofriction, antifriction, nonfriction, self-friction, Infriction, interfriction, frictional, frictionless, frictionable, frictionize
frisking
(8 letter word)
plural

: friskings

related terms

: friskful, frisky, frisker
frittata
(8 letter word)
fruition
(8 letter word)
plural

: fruitions

related terms

: nonfruition, self-fruition, self-fruitful
futurism
(8 letter word)
plural

: futurisms

related terms

: futural, futuric, futurist, futurable, Futurate, futurize, futurition, futurity
gambling
(8 letter word)
gasworks
(8 letter word)
geodesic
(8 letter word)
Golconda
(8 letter word)
goldmine
(8 letter word)
plural

: goldmines

related term

: goldminer
governor
(8 letter word)
plural

: governors

related terms

: archgovernor, subgovernor, subgovernorship, vice-governor, vice-governorship, ex-governor, cogovernor, misgovernor, subgovernorship, undergovernor, governorship, governorate
gradient
(8 letter word)
grasping
(8 letter word)
related terms

: overgrasping, graspless, graspable
grilling
(8 letter word)
plural

: grillings

related terms

: grillade, grillage, grillee, grilly, Grillable, griller
gripsack
(8 letter word)
grooming
(8 letter word)
plural

: groomings

related terms

: nongrooming, Groomee, groomish, groomlet, groomling, groomy, groomer
grooving
(8 letter word)
related terms

: regrooving, Regroover, groovy, groover
grouping
(8 letter word)
plural

: groupings

related terms

: Subgrouping, regrouping, regroupment, groupage, groupist, grouplet, Grouplike, groupment, groupoid, groupware, groupable, groupwise
guidance
(8 letter word)
plural

: guidances

related terms

: nonguidance, nonguidable, self-guidance, foreguidance, misguidance, misguider, preguidance
gunstock
(8 letter word)
plural

: gunstocks

related term

: gunstocker
gyration
(8 letter word)
plural

: gyrations

related term

: gyrator
habitude
(8 letter word)
haircare
(8 letter word)
hairline
(8 letter word)
handrest
(8 letter word)
handwork
(8 letter word)
plural

: handworks

related terms

: handworker, handworkman
hangover
(8 letter word)
headship
(8 letter word)
helpdesk
(8 letter word)
heritage
(8 letter word)
plural

: heritages

related terms

: Nonheritage, inheritage, coheritage
hidrosis
(8 letter word)
plural

: hidroses

related terms

: hyperhidrosis, hypohidrosis, polyhidrosis, panhidrosis
highlife
(8 letter word)
holdover
(8 letter word)
humanity
(8 letter word)
plural

: humanities

related terms

: omnihumanity, superhumanity, superhumanness, superhumanize, superhumanly, inhumanity, inhumanism, inhumanness, inhumanize, inhumanly, overhumanity, overhumanize, humanhood, humanics, humanify, humanish, humanism, humanist, Humanless, humanlike, humanness, humanoid, Humanure, humanate, humaner, humanise, humanize, humanisation, humanization, Humanation, humanly
hypopnea
(8 letter word)
idolatry
(8 letter word)
plural

: idolatries

related term

: self-idolatry
imbibing
(8 letter word)
related terms

: preimbibing, imbiber, imbibition
immunity
(8 letter word)
plural

: immunities

related terms

: hyperimmunity, hyperimmunize, hyperimmunization, isoimmunity, isoimmunize, isoimmunization, nonimmunity, nonimmunization, panimmunity, proimmunity, self-immunity, autoimmunity, autoimmunize, autoimmunization, immunist, immunise, immunize, immunisation, immunization
impurity
(8 letter word)
plural

: impurities

related terms

: impurify, impuration
incident
(8 letter word)
plural

: incidents

related terms

: nonincident, subincident, coincident, coincidence, coincider, Preincident, incidence
increase
(8 letter word)
plural

: increases

related terms

: nonincrease, nonincreasable, proincrease, superincrease, disincrease, preincrease, reincrease, increasable, increaser
industry
(8 letter word)
plural

: industries

related terms

: Microindustry, Bioindustry, Multiindustry, Nonindustry, proindustry, proindustrial, Subindustry, superindustry, superindustrious, Cyberindustry, preindustry, preindustrial, industrial, industrious
informer
(8 letter word)
plural

: informers

related terms

: archinformer, Disinformer, misinformer, misinformant, misinformation, misinformative, informal, Informee, informable, informous, informant, information, informity, informative
infusion
(8 letter word)
plural

: infusions

related terms

: superinfusion, autoinfusion, reinfusion, infusible, Infusate, infuser, infusive
iniquity
(8 letter word)
plural

: iniquities

related term

: iniquous
interest
(8 letter word)
plural

: interests

related terms

: Noninterest, self-interest, cointerest, counterinterest, disinterest, overinterest, preinterest, reinterest, interestless, Interestable, interester
interval
(8 letter word)
plural

: intervals

related terms

: subinterval, Intervise, intervent
intrigue
(8 letter word)
plural

: intrigues

related terms

: counterintrigue, intriguery, intriguess, intriguer, intriguant
ironwork
(8 letter word)
plural

: ironworks

related term

: ironworker
isarithm
(8 letter word)
isopleth
(8 letter word)
plural

: isopleths

related term

: isoplethic
issuance
(8 letter word)
jocosity
(8 letter word)
joystick
(8 letter word)
jugglery
(8 letter word)
kedgeree
(8 letter word)
keystone
(8 letter word)
kinsfolk
(8 letter word)
plural

: kinsfolks, kinsfolk
knapsack
(8 letter word)
lacework
(8 letter word)
plural

: laceworks

related term

: laceworker
landline
(8 letter word)
landmark
(8 letter word)
latitude
(8 letter word)
plural

: latitudes

related terms

: midlatitude, Paleolatitude, colatitude, co-latitude
laughter
(8 letter word)
plural

: laughters

related terms

: laughterful, laughterless
lavation
(8 letter word)
lavatory
(8 letter word)
plural

: lavatories

related term

: lavatorial
leaching
(8 letter word)
plural

: leachings

related terms

: Bioleaching, leachy, leachable, leachate, leacher, leachman
learning
(8 letter word)
plural

: learnings

related terms

: Microlearning, Antilearning, Nonlearning, Self-Learning, semi-learning, Autolearning, Cyberlearning, E-learning, mislearning, outlearning, relearning, learnable, learner
legation
(8 letter word)
plural

: legations

related terms

: relegation, relegable, relegate, legacy, legatee, legatine, legature, legator, legative
lifeline
(8 letter word)
linchpin
(8 letter word)
lobbyism
(8 letter word)
locating
(8 letter word)
related terms

: self-locating, collocating, collocal, Collocable, collocate, collocation, collocative, translocating, translocate, translocation, Translocative, colocating, colocate, dislocating, dislocable, dislocate, dislocation, interlocating, interlocal, interlocate, interlocation, mislocating, mislocate, mislocation, prelocating, prelocate, relocating, relocable, relocate, relocation, locatable, locater, locator, location, locative
location
(8 letter word)
plural

: locations

related terms

: bilocation, Bilocal, Bilocate, antelocation, Electrolocation, Geolocation, multilocation, Multilocal, nonlocation, nonlocal, Nonlocative, collocation, collocal, Collocable, collocate, collocative, translocation, translocate, Translocative, Co-location, dislocation, dislocable, dislocate, elocation, equilocation, interlocation, interlocal, interlocate, mislocation, mislocate, relocation, relocable, relocate, retrolocation, locatable, locater, locator, locative
longueur
(8 letter word)
lutefisk
(8 letter word)
lynchpin
(8 letter word)
mainstay
(8 letter word)
maleness
(8 letter word)
maneuver
(8 letter word)
plural

: maneuvers

related terms

: countermaneuver, outmaneuver
manicure
(8 letter word)
plural

: manicures

related term

: manicurist
mannikin
(8 letter word)
plural

: mannikins

related term

: mannikinism
meatball
(8 letter word)
meatloaf
(8 letter word)
ministry
(8 letter word)
modeling
(8 letter word)
plural

: modeling

related terms

: Metamodeling, premodeling, remodeling, remodelling, remodelment, remodeler, Modeldom, Modelesque, modeless, modelist, modelling, modeler, modelize, Modelization, Modelly
monition
(8 letter word)
plural

: monitions

related terms

: submonition, commonition, premonition, premonitor, premonitive, monitor, monitive
monopoly
(8 letter word)
plural

: monopolies

related terms

: antimonopoly, promonopoly, semimonopoly, premonopoly
mourning
(8 letter word)
plural

: mournings

related terms

: quasi-mourning, mournful, mournsome, mourner
moussaka
(8 letter word)
naturism
(8 letter word)
plural

: naturisms

related terms

: natural, naturist, naturize
NAWCWPNS
(8 letter word)
neurosis
(8 letter word)
plural

: neuroses

related terms

: aeroneurosis, aponeurosis, psychoneurosis, thermoneurosis
nightcap
(8 letter word)
nobility
(8 letter word)
plural

: nobilities

related terms

: nonnobility, nobilify
noblesse
(8 letter word)
nomogram
(8 letter word)
notation
(8 letter word)
plural

: notations

related terms

: subnotation, connotation, connotate, connotive, connotative, prenotation, prenotify, prenotion, renotation, renotify, notator, notative
nuptials
(8 letter word)
related terms

: internuptials, internuptial, nuptialize, nuptiality, nuptially
omelette
(8 letter word)
ontology
(8 letter word)
plural

: ontologies

related terms

: ontologic, ontologism, ontologist, ontologise, ontologize
openwork
(8 letter word)
ordering
(8 letter word)
plural

: orderings

related terms

: disordering, disorder, preordering, reordering, Reorderer, orderless, orderable, orderer, orderly
original
(8 letter word)
plural

: originals

related terms

: nonoriginal, quasi-original, Coöriginal, co-original, preoriginal, originist, Originless, originable, originate, originant, origination, originative
outburst
(8 letter word)
overflow
(8 letter word)
plural

: overflows

related terms

: reoverflow, overflowable, overflower
overkill
(8 letter word)
plural

: overkills

related term

: overkilling
overture
(8 letter word)
packsack
(8 letter word)
paradigm
(8 letter word)
parallel
(8 letter word)
plural

: parallels

related terms

: demiparallel, antiparallel, Antiparallelly, nonparallel, nonparallelism, pseudoparallel, pseudoparallelism, Quasiparallel, semiparallel, subparallel, Superparallel, ultraparallel, coparallel, counterparallel, Teleparallel, parallelism, parallelist, parallelless, parallelling, parallelable, paralleler, parallelise, parallelize, parallelisation, parallelization, parallelly, parallelwise
pedagogy
(8 letter word)
pedestal
(8 letter word)
pedicure
(8 letter word)
plural

: pedicures

related terms

: pedicurism, pedicurist
pertness
(8 letter word)
plural

: pertnesses

related terms

: expertness, expertism, expertship, expertise, expertize, expertly, percy, perten, pertish, perty, perter, pertly
phrasing
(8 letter word)
plural

: phrasings

related terms

: metaphrasing, paraphrasing, paraphrasian, paraphrasist, paraphrasable, paraphraser, periphrasing, Periphrasic, misphrasing, rephrasing, phrasal, phrasify, phraseless, phrasey, phraseable, phraser, phraseman
pinprick
(8 letter word)
pitching
(8 letter word)
planning
(8 letter word)
plural

: plannings

related terms

: outplanning, Overplanning, preplanning, replanning, planarian, planetic, planful, planish, planless, planable, planate, planer, planation, planity
planting
(8 letter word)
plural

: plantings

related terms

: implanting, implantable, implanter, implantation, explanting, explantation, transplanting, transplantee, transplantable, transplanter, transplantation, displanting, foreplanting, interplanting, misplanting, preplanting, replanting, replantable, replanter, replantation, underplanting, plantage, plantal, plantdom, Planthood, plantless, plantlet, plantlike, plantling, plantocracy, plantable, planter, plantation, Plantwise
pleasure
(8 letter word)
plumbing
(8 letter word)
plural

: plumbings

related terms

: plumbage, plumbery, Plumbian, plumbic, plumbism, plumbite, plumbless, plumbness, plumbable, plumbate, plumber, plumbous, plumbeous
poaching
(8 letter word)
plural

: poachings

related terms

: Antipoaching, poachard, poachy, poachable, poacher
politics
(8 letter word)
related terms

: Micropolitics, antipolitics, Biopolitics, Ecopolitics, geopolitics, geopolitic, geopolitist, metapolitics, metapolitic, propolitics, Psychopolitics, Cyberpolitics, policy, politic, politist, politure, polity, politer, politize
porridge
(8 letter word)
plural

: porridges

related term

: porridgy
position
(8 letter word)
plural

: positions

related terms

: ambiposition, anteposition, antiposition, extraposition, infraposition, Multiposition, proposition, Propositive, superposition, superpositive, composition, compositure, compositor, compositous, compositive, imposition, impositive, exposition, expositor, expositive, transposition, transpositor, transpositive, contraposition, contrapositive, counterposition, disposition, dispositor, dispositive, interposition, Interpositive, malposition, misposition, postposition, postpositive, preposition, prepositure, prepositor, prepositive, reposition, repositor, retroposition, positure, positor, positive
potlatch
(8 letter word)
practice
(8 letter word)
plural

: practices

related terms

: archpractice, nonpractice, nonpractical, nonpracticable, counterpractice, dispractice, malpractice, mispractice, outpractice, overpractice, Postpractice, prepractice, prepractical, repractice, practical, practician, practicable, practicer, practicant
pricking
(8 letter word)
plural

: prickings

related terms

: prickish, prickless, prickling, pricky, pricker, prickant, prickly
primping
(8 letter word)
printing
(8 letter word)
plural

: printings

related terms

: Microprinting, Bioprinting, nonprinting, nonprintable, superprinting, Thermoprinting, imprinting, imprinter, misprinting, overprinting, photoprinting, photoprinter, preprinting, reprinting, Reprintable, reprinter, surprinting, Teleprinting, printery, printless, Printlike, printable, printer
prompter
(8 letter word)
plural

: prompters

related terms

: teleprompter, underprompter, promptress
psilosis
(8 letter word)
ptyalith
(8 letter word)
puncture
(8 letter word)
plural

: punctures

related terms

: micropuncture, electropuncture, electropuncturation, pyropuncture, counterpuncture, puncturable, puncturer, puncturation
quadrant
(8 letter word)
plural

: quadrants

related terms

: quadrantal, quadrantlike, quadrantly
railroad
(8 letter word)
plural

: railroads

related terms

: Antirailroad, monorailroad, Nonrailroad, prorailroad, prerailroad, prerailroadite, railroadish, railroadship, railroader
rallying
(8 letter word)
plural

: rallyings

related terms

: ralliance, rallier
ramequin
(8 letter word)
razmataz
(8 letter word)
reaction
(8 letter word)
plural

: reactions

related terms

: microreaction, Microreactor, antireaction, antireactive, bioreaction, Bioreactor, nonreaction, nonreactor, nonreactive, Polyreaction, superreaction, counterreaction, Interreaction, macroreaction, Microreactor, overreaction, overreactive, Photoreaction, Postreaction, re-reaction, Underreaction, reactional, reactionism, reactionist
readying
(8 letter word)
related terms

: readiness, readier, readily
receiver
(8 letter word)
plural

: receivers

related terms

: coreceiver, Photoreceiver, prereceiver, underreceiver, receival, receivable
recourse
(8 letter word)
plural

: recourses

related term

: nonrecourse
recovery
(8 letter word)
plural

: recoveries

related term

: nonrecovery
reducing
(8 letter word)
related terms

: antireducing, antireducer, antireduction, antireductive, nonreducing, nonreducible, nonreduction, nonreductive, overreducing, overreduction, reducible, reducer, Reducant, reducent, reduction, reductive
refinery
(8 letter word)
relation
(8 letter word)
plural

: relations

related terms

: steprelation, Metarelation, nonrelation, nonrelative, self-relation, self-relish, subrelation, correlation, correlate, correlative, irrelation, irrelate, irrelative, corelation, coreless, corelate, corelative, co-relation, disrelation, disrelish, disrelate, interrelation, interrelate, intrarelation, misrelation, misrely, misrelate, prerelation, prerelate, re-relation, re-relish, re-rely, re-relate, relatable, relater, relator, relative
religion
(8 letter word)
plural

: religions

related terms

: antireligion, antireligionist, nonreligion, Parareligion, Pseudoreligion, subreligion, irreligion, irreligionism, irreligionist, irreligionize, counterreligion, misreligion, overreligion, religionism, religionist, religionless, Religionlike, religionate, religioner, religionize
remaking
(8 letter word)
related terms

: coremaking, coremaker, remaker
rescript
(8 letter word)
plural

: rescripts

related terms

: rescription, rescriptive
response
(8 letter word)
plural

: responses

related terms

: Multiresponse, Nonresponse, Autoresponse, Photoresponse, re-response, responsal, responsable, responsible, responser, responsor, responsive
reticule
(8 letter word)
plural

: reticules

related terms

: reticularian, reticulate, reticulation
reuptake
(8 letter word)
reversal
(8 letter word)
plural

: reversals

related terms

: Photoreversal, prereversal, re-reversal, reversify, Reversine, reversist, reversable, reversible, reverser, reversive
revision
(8 letter word)
plural

: revisions

related terms

: nonrevision, prorevision, prerevision, re-revision, revisal, revisee, revisable, revisible, reviser, revisor
rhapsody
(8 letter word)
roasting
(8 letter word)
plural

: roastings

related terms

: overroasting, Roastery, roastable, roaster
ropewalk
(8 letter word)
plural

: ropewalks

related term

: ropewalker
rotation
(8 letter word)
plural

: rotations

related terms

: Microrotation, birotation, Birotate, Electrorotation, Gyrorotation, Isorotation, multirotation, nonrotation, nonrotative, Pseudorotation, Superrotation, autorotation, autorotate, corotation, corotate, contrarotation, malrotation, Prerotation, rotatable, rotator, rotative
rucksack
(8 letter word)
sampling
(8 letter word)
saraband
(8 letter word)
sauteing
(8 letter word)
related terms

: saucy, sauty, sauter
scansion
(8 letter word)
plural

: scansions

related term

: scansionist
scouring
(8 letter word)
plural

: scourings

related terms

: bescouring, outscouring, scourage, scouress, scoury, Scourable, scourer
scrapple
(8 letter word)
plural

: scrapples

related term

: scrappler
septette
(8 letter word)
services
(8 letter word)
related terms

: disservices, servicer
sewerage
(8 letter word)
sextette
(8 letter word)
shipping
(8 letter word)
plural

: shippings

related terms

: antishipping, nonshipping, Nonshipment, transhipping, transhipment, misshipping, misshipment, preshipping, preshipment, reshipping, reshipment, shipful, shipless, shiplet, Shiplike, shipment, shipman, shipmanship, shipward
shipyard
(8 letter word)
shitwork
(8 letter word)
sideline
(8 letter word)
plural

: sidelines

related term

: sideliner
sidesman
(8 letter word)
sinecure
(8 letter word)
plural

: sinecures

related terms

: sinecural, sinecurism, sinecurist
skincare
(8 letter word)
sleeping
(8 letter word)
smeltery
(8 letter word)
solution
(8 letter word)
plural

: solutions

related terms

: Multisolution, nonsolution, protosolution, pseudosolution, Subsolution, exsolution, dissolution, dissolutive, presolution, resolution, resoluter, resolutive, re-solution, Solutal, solutize, solutive
sorption
(8 letter word)
sounding
(8 letter word)
spiculum
(8 letter word)
spillage
(8 letter word)
splasher
(8 letter word)
plural

: splashers

related term

: antisplasher
spoilage
(8 letter word)
spoiling
(8 letter word)
related terms

: spoilage, spoilful, spoilless, spoilment, spoilable, spoilate, spoiler, spoilation
spraying
(8 letter word)
sprinkle
(8 letter word)
plural

: sprinkles

related terms

: besprinkle, besprinkler, intersprinkle, oversprinkle, presprinkle, resprinkle, upsprinkle, Sprinkly, sprinkler
squealer
(8 letter word)
squiggle
(8 letter word)
plural

: squiggles

related terms

: squiggly, Squiggler
stalking
(8 letter word)
plural

: stalkings

related terms

: Stalkee, stalkless, stalklet, stalklike, stalky, stalkable, stalker
standing
(8 letter word)
plural

: standings

related terms

: Selfstanding, instanding, outstanding, outstander, overstanding, understanding, understandable, understander, upstanding, upstander, withstanding, Withstandable, withstander, standage, standard, standee, standish, stander
starting
(8 letter word)
plural

: startings

related terms

: nonstarting, nonstarter, self-starting, self-starter, misstarting, outstarting, outstartling, outstarter, restarting, restartable, upstarting, upstartism, upstartness, startful, startish, startling, starty, Startable, starter, startor, startly
stealing
(8 letter word)
plural

: stealings

related terms

: instealing, outstealing, stealage, stealy, stealable, stealer
steerage
(8 letter word)
steering
(8 letter word)
plural

: steerings

related terms

: Countersteering, missteering, outsteering, steerage, steerless, steerling, steery, steerable, steerer, steerman, steermanship
stocking
(8 letter word)
stopping
(8 letter word)
plural

: stoppings

related terms

: estopping, misstopping, stopen, stopless, stopship
straddle
(8 letter word)
plural

: straddles

related terms

: bestraddle, a-straddle, straddler
straggle
(8 letter word)
plural

: straggles

related terms

: straggly, straggler
striving
(8 letter word)
plural

: strivings

related terms

: interstriving, interstriven, outstriving, outstriven, overstriving, overstriven, restriving, restriven, striven, striver
struggle
(8 letter word)
plural

: struggles

related terms

: counterstruggle, prestruggle, upstruggle, struggler
subgroup
(8 letter word)
sudation
(8 letter word)
plural

: sudations

related terms

: transudation, transudate, transudative, resudation
sukiyaki
(8 letter word)
sunburst
(8 letter word)
surprise
(8 letter word)
plural

: surprises

related terms

: supersurprise, countersurprise, presurprise, resurprise, surprisal, surprisable, surpriser
survival
(8 letter word)
plural

: survivals

related terms

: Antisurvival, nonsurvival, nonsurvivor, survivable, survivance, surviver, survivor, survivant
sweating
(8 letter word)
plural

: sweatings

related terms

: nonsweating, pseudosweating, sweatful, sweatless, Sweatlike, sweaty, sweater
swelling
(8 letter word)
plural

: swellings

related terms

: overswelling, upswelling, swellage, swelldom, swellish, swellness, swelly, Swellable, sweller
swerving
(8 letter word)
plural

: swervings

related terms

: swervable, swerver
takeaway
(8 letter word)
teaching
(8 letter word)
plural

: teachings

related terms

: nonteaching, nonteachable, nonteacher, self-teaching, self-teacher, Cyberteaching, misteaching, misteacher, overteaching, preteaching, reteaching, underteaching, underteacher, teachery, teachless, teachment, teachy, teachable, teacher
teething
(8 letter word)
plural

: teethings

related terms

: teethful, teethless, teethlike, teethy, teether, Teethly
telemark
(8 letter word)
tentacle
(8 letter word)
teriyaki
(8 letter word)
timework
(8 letter word)
plural

: timeworks

related term

: timeworker
toasting
(8 letter word)
plural

: toastings

related terms

: toastee, Toastlike, toasty, toastable, toaster
toilette
(8 letter word)
training
(8 letter word)
plural

: trainings

related terms

: nontraining, Nontrainable, self-training, distraining, distrainee, distrainment, distrainable, distrainer, distrainor, overtraining, Posttraining, pretraining, retraining, retrainee, retrainable, Retrainer, trainage, trainee, trainful, trainless, Trainlike, trainy, trainable, trainer, trainant, trainman
treatise
(8 letter word)
plural

: treatises

related term

: treatiser
trespass
(8 letter word)
triskele
(8 letter word)
trumping
(8 letter word)
related terms

: outtrumping, trumpery, Trumpian, trumpless, trumplike
tubercle
(8 letter word)
turnover
(8 letter word)
tutelage
(8 letter word)
upheaval
(8 letter word)
plural

: upheavals

related terms

: upheaven, upheaver
vanguard
(8 letter word)
plural

: vanguards

related terms

: Vanguardism, vanguardist
variance
(8 letter word)
plural

: variances

related terms

: Univariance, Multivariance, nonvariance, nonvariable, nonvarious, nonvariant, nonvariation, self-variance, self-variation, Semivariance, invariance, invariable, invariant, covariance, covariable, covariate, covariant, covariation, Contravariance, Equivariance, variancy
vocation
(8 letter word)
plural

: vocations

related terms

: provocation, provocant, provocative, convocation, convocate, convocant, convocative, invocation, invocable, invocate, invocant, invocative, evocation, evocable, evocate, evocative, equivocation, equivocal, equivocate, revocation, revocable, revocate, revocative, vocative
volition
(8 letter word)
plural

: volitions

related terms

: antivolition, nonvolition, supervolition, countervolition, malvolition, volitate, volitant, volitation, volitive
volution
(8 letter word)
plural

: volutions

related terms

: Extravolution, convolution, convolutive, involution, evolution, evolutoid, evolutive, intervolution, revolution, volutoid, volutate, volutation
washbowl
(8 letter word)
watering
(8 letter word)
plural

: waterings

related terms

: waterage, water-free, waterish, waterless, waterlike, watery, Waterable, waterer, waterman, watermanship, waterwoman, waterward, waterwise
wellhead
(8 letter word)
witching
(8 letter word)
plural

: witchings

related terms

: bewitching, bewitchery, bewitchful, bewitchment, Bewitchable, bewitcher, witchen, witchery, witchhood, witchlike, Witchling, witchy, witcher, witchman, witchwoman
woodwork
(8 letter word)
plural

: woodworks

related term

: woodworker
wordplay
(8 letter word)
workload
(8 letter word)
workshop
(8 letter word)
zoolatry
(8 letter word)
More specific words for the noun activity, that have more characters:
abduction

(9 letter word)
aberration
(10 letter word)
plural

: aberrations

related terms

: aberrate, aberrance, aberrant, aberrative
ablactation
(11 letter word)
absentmindedness
(16 letter word)
plural

: absentmindednesses

related term

: absentmindedly
absolutism
(10 letter word)
plural

: absolutisms

related terms

: Hyperabsolutism, proabsolutism, proabsolutist, absolutist, absoluter, absolutize, absolutization, absolution, absolutive
absorption
(10 letter word)
plural

: absorptions

related terms

: Bioabsorption, Electroabsorption, hyperabsorption, Isoabsorption, nonabsorption, nonabsorptive, self-absorption, interabsorption, malabsorption, overabsorption, Photoabsorption, Preabsorption, reabsorption, absorptance, absorptive
abstractedness
(14 letter word)
plural

: abstractednesses

related terms

: nonabstractedness, nonabstractedly, abstractedly
abstraction
(11 letter word)
plural

: abstractions

related terms

: semiabstraction, semi-abstraction, Abstractify, abstractness, abstractable, abstracter, abstractor, abstractive, abstractly
abstractionism
(14 letter word)
plural

: abstractionisms

related terms

: abstractional, abstractionist
academicianship
(15 letter word)
accommodation
(13 letter word)
plural

: accommodations

related terms

: disaccommodation, disaccommodate, preaccommodation, preaccommodate, accommodable, accommodate, accommodative
accompaniment
(13 letter word)
plural

: accompaniments

related terms

: nonaccompaniment, accompanier
accomplice
(10 letter word)
plural

: accomplices

related term

: accomplicity
accountancy
(11 letter word)
plural

: accountancies

related terms

: accountment, accountable, accounter, accountant
accountantship
(14 letter word)
accounting
(10 letter word)
plural

: accountings

related terms

: Nonaccounting, foreaccounting, preaccounting, accountment, accountable, accounter, accountant
acculturation
(13 letter word)
plural

: acculturations

related terms

: accultural, acculturate, acculturize, acculturative
accumulation
(12 letter word)
plural

: accumulations

related terms

: bioaccumulation, Bioaccumulate, Bioaccumulative, Hyperaccumulation, nonaccumulation, nonaccumulative, superaccumulation, superaccumulate, Coaccumulation, overaccumulation, overaccumulate, preaccumulation, preaccumulate, reaccumulation, reaccumulate, accumulable, accumulate, accumulative
acidification
(13 letter word)
plural

: acidifications

related terms

: reacidification, reacidify, acidific, acidify
actinometry
(11 letter word)
plural

: actinometries

related term

: actinometricy
activating
(10 letter word)
related terms

: self-activating, superactivating, superactivate, superactivity, inactivating, inactivate, inactivation, inactivity, Transactivating, overactivating, overactivate, Overactivation, overactivity, reactivating, Reactivable, reactivate, reactivation, reactivity, activism, activist, activable, activate, activize, activation, activity
activation
(10 letter word)
plural

: activations

related terms

: Bioactivation, Hyperactivation, nonactivation, nonactivity, inactivation, inactivate, inactivity, Transactivation, autoactivation, Autoactivate, Coactivation, Cryoactivation, Overactivation, photoactivation, photoactivate, photoactivity, Preactivation, reactivation, Reactivable, reactivate, reactivity, activism, activist, activable, activate, activize, activity
acylation
(9 letter word)
adaptation
(10 letter word)
plural

: adaptations

related terms

: dysadaptation, nonadaptation, nonadaptable, nonadapter, nonadaptor, nonadaptive, Pseudoadaptation, inadaptation, inadaptable, inadaptive, coadaptation, co-adaptation, interadaptation, interadaption, maladaptation, maladaptive, misadaptation, preadaptation, preadaptable, preadaptive, readaptation, readaptable, readaptive, Adaptness, adaptable, adapter, adaptor, adaption, adaptive, adaptative, Adaptly
adherence
(9 letter word)
plural

: adherences

related terms

: nonadherence, nonadherent, preadherence, preadherent, adherer, adherant, adherent
adhocracy
(9 letter word)
adjustment
(10 letter word)
plural

: adjustments

related terms

: nonadjustment, nonadjustable, nonadjuster, nonadjustor, nonadjustive, self-adjustment, self-adjustable, coadjustment, maladjustment, maladjustive, misadjustment, preadjustment, preadjustable, readjustment, readjustable, readjuster, underadjustment, adjustage, adjustable, adjuster, adjustor, adjustation, adjustive
admiralty
(9 letter word)
plural

: admiralties

related term

: vice-admiralty
adoration
(9 letter word)
adoxography
(11 letter word)
adsorption
(10 letter word)
adumbration
(11 letter word)
plural

: adumbrations

related terms

: adumbral, adumbrate, adumbrant, adumbrative
advection
(9 letter word)
plural

: advections

related term

: advective
advertising
(11 letter word)
plural

: advertisings

related terms

: Antiadvertising, Nonadvertising, proadvertising, self-advertising, self-advertiser, Counteradvertising, preadvertising, preadvertiser, readvertising, advertisee, advertisable, advertiser
affiliate
(9 letter word)
plural

: affiliates

related terms

: Nonaffiliate, disaffiliate, disaffiliation, interaffiliate, interaffiliation, preaffiliate, preaffiliation, reaffiliate, reaffiliation, affiliable, affiliation, Affiliative
affixation
(10 letter word)
plural

: affixations

related terms

: affixal, affixial, affixment, affixoid, affixable, affixer, affixion, Affixative
agglutination
(13 letter word)
plural

: agglutinations

related terms

: antiagglutination, antiagglutinant, antiagglutinative, isoagglutination, isoagglutinative, autoagglutination, interagglutination, interagglutinate, agglutinoid, agglutinable, agglutinate, agglutinize, agglutinant, agglutinative
aggregation
(11 letter word)
plural

: aggregations

related terms

: subaggregation, subaggregate, subaggregative, coaggregation, coaggregate, disaggregation, disaggregate, disaggregative, reaggregation, reaggregate, subaggregate, subaggregative, aggregable, aggregate, aggregant, aggregative
aggression
(10 letter word)
plural

: aggressions

related terms

: antiaggression, antiaggressive, nonaggression, Nonaggressor, nonaggressive, Counteraggression, preaggression, preaggressive, aggressor, aggressive
agitation
(9 letter word)
plural

: agitations

related terms

: proagitation, superagitation, exagitation, exagitate, counteragitation, counteragitate, overagitation, overagitate, preagitation, preagitate, reagitation, reagitate, underagitation, agitable, agitate, agitant, agitative
agreement
(9 letter word)
plural

: agreements

related terms

: nonagreement, nonagrarian, Nonagrian, proagreement, disagreement, disagree, interagreement, interagree, preagreement, reagreement
agribusiness
(12 letter word)
agriculture
(11 letter word)
plural

: agricultures

related terms

: preagriculture, preagricultural, agricultural, agriculturist, agriculturer, Agriculturize
airstream
(9 letter word)
algometry
(9 letter word)
alignment
(9 letter word)
plural

: alignments

related terms

: nonalignment, nonalignable, self-alignment, disalignment, malalignment, misalignment, Photoalignment, realignment, Alignable, aligner
alimentation
(12 letter word)
plural

: alimentations

related terms

: hyperalimentation, hypoalimentation, subalimentation, superalimentation, suralimentation, alimental, alimentic, alimenter, alimentive, alimentative
alinement
(9 letter word)
plural

: alinements

related terms

: nonalinement, self-alinement, aliner
allomerism
(10 letter word)
plural

: allomerisms

related terms

: allomerous, allomerize, allomerization
allowance
(9 letter word)
plural

: allowances

related terms

: superallowance, disallowance, disallowable, misallowance, preallowance, preallowable, reallowance, allowable, allower
alternation
(11 letter word)
plural

: alternations

related terms

: subalternation, subalternate, subalternant, subalternity, coalternation, coalternate, coalternative, subalternate, subalternant, subalternity, alternate, alternance, alternize, alternant, alternity, alternative
ambassadorship
(14 letter word)
amelogenesis
(12 letter word)
amenities
(9 letter word)
related terms

: amenage, amenable, amenance, amenity, amenty
Americanisation
(15 letter word)
Americanism
(11 letter word)
plural

: Americanisms

related terms

: Anglo-Americanism, Anti-americanism, Pan-Americanism, Pro-americanism, Americanese, americanist, Americanness, americanise, americanize, americanisation, americanization
Americanization
(15 letter word)
amputation
(10 letter word)
plural

: amputations

related terms

: nonamputation, Nonamputee, self-amputation, Autoamputation, reamputation, amputee, amputate, amputative
amusement
(9 letter word)
plural

: amusements

related terms

: antiamusement, proamusement, self-amusement, amusee, amusette, amusable, amuser, amusive
amylolysis
(10 letter word)
anabolism
(9 letter word)
plural

: anabolisms

related terms

: hyperanabolism, hyperanabolic, anabolic, anabolite, anaboly, anabolize
anachronism
(11 letter word)
plural

: anachronisms

related terms

: anachronic, anachronist, anachronous, anachronize
anaplasty
(9 letter word)
anastalsis
(10 letter word)
androgyny
(9 letter word)
anemography
(11 letter word)
anemometry
(10 letter word)
angiogenesis
(12 letter word)
angioplasty
(11 letter word)
Anglicisation
(13 letter word)
related terms

: anglicism, anglicist, anglicise, anglicize, anglicization
Anglicism
(9 letter word)
Anglicization
(13 letter word)
plural

: anglicizations

related terms

: anglicism, anglicist, anglicise, anglicize, anglicisation
angulation
(10 letter word)
plural

: angulations

related terms

: triangulation, Triangulite, trianguloid, Triangulable, triangulate, Quadrangulation, subangulation, subangulate, subangulate, angulate, angulous
animation
(9 letter word)
plural

: animations

related terms

: nonanimation, nonanimal, nonanimate, inanimation, inanimate, exanimation, exanimate, transanimation, transanimate, disanimation, disanimal, disanimate, overanimation, reanimation, reanimate, animal, Animesque, animine, animism, animist, animable, animate, animous, animise, animize, animant, animative
annealing
(9 letter word)
plural

: annealings

related terms

: Nonannealing, self-annealing, annealer
annulment
(9 letter word)
plural

: annulments

related terms

: nonannulment, disannulment, disannulling, annulism, annulling, annuloid, annulate, annuler, annulation
anteriority
(11 letter word)
plural

: anteriorities

related terms

: anteriorness, anteriorly
anthropolatry
(13 letter word)
anthropometry
(13 letter word)
antiphony
(9 letter word)
antiredeposition
(16 letter word)
apophysis
(9 letter word)
plural

: apophyses

related terms

: diapophysis, diapophysial, hyperapophysis, hyperapophysial, apophysial
apostleship
(11 letter word)
apotheosis
(10 letter word)
appearance
(10 letter word)
plural

: appearances

related terms

: nonappearance, nonappearer, non-appearance, subappearance, coappearance, disappearance, disappearer, misappearance, preappearance, reappearance, appearer
applecart
(9 letter word)
applesauce
(10 letter word)
application
(11 letter word)
plural

: applications

related terms

: Multiapplication, nonapplication, nonapply, self-application, inapplication, interapplication, malapplication, misapplication, misapply, Overapplication, preapplication, reapplication, reapplicant, Underapplication, applicable, applicate, applicant, applicative
appointment
(11 letter word)
plural

: appointments

related terms

: nonappointment, nonappointive, proappointment, self-appointment, disappointment, disappointer, foreappointment, malappointment, misappointment, preappointment, reappointment, Reappointee, appointee, appointable, appointer, appointor, appointive
apposition
(10 letter word)
plural

: appositions

related terms

: reapposition, appositive
apprehension
(12 letter word)
plural

: apprehensions

related terms

: nonapprehension, nonapprehensible, nonapprehensive, inapprehension, inapprehensible, inapprehensive, misapprehension, misapprehensible, misapprehensive, overapprehension, overapprehensive, preapprehension, reapprehension, apprehensible, apprehensive
apprenticeship
(14 letter word)
approving
(9 letter word)
related terms

: self-approving, self-approval, self-approver, disapproving, disapproval, disapprovable, disapprover, preapproving, preapproval, reapproving, reapproval, approval, approvable, approvance, approver
arborolatry
(11 letter word)
architrave
(10 letter word)
plural

: architraves

related term

: architraval
arrangement
(11 letter word)
plural

: arrangements

related terms

: coarrangement, disarrangement, disarranger, malarrangement, misarrangement, prearrangement, rearrangement, rearranger, arranger
arthroplasty
(12 letter word)
arthroscopy
(11 letter word)
ascendant
(9 letter word)
plural

: ascendants

related terms

: nonascendant, nonascendance, nonascendence, nonascendent, reascendant, Reascendance, reascendent, ascendable, ascendible, ascendance, ascendence, ascender, ascendent
ascendent
(9 letter word)
plural

: ascendents

related terms

: nonascendent, nonascendance, nonascendence, nonascendant, reascendent, Reascendance, reascendant, ascendable, ascendible, ascendance, ascendence, ascender, ascendant
aspiration
(10 letter word)
plural

: aspirations

related terms

: superaspiration, autoaspiration, Preaspiration, aspiree, aspirate, aspirer, aspirant
assemblage
(10 letter word)
plural

: assemblages

related terms

: subassemblage, reassemblage, assemblagist
assembling
(10 letter word)
related terms

: Self-Assembling, disassembling, disassembly, Disassemblable, disassembler, preassembling, preassembly, reassembling, reassemblage, reassembly, assemblage, assemblee, assembly, assemblable, assemblance, assembler
assimilation
(12 letter word)
plural

: assimilations

related terms

: nonassimilation, nonassimilable, nonassimilative, inassimilation, inassimilable, autoassimilation, disassimilation, disassimilate, disassimilative, malassimilation, reassimilation, reassimilate, assimilable, assimilate, assimilative
assistance
(10 letter word)
plural

: assistances

related terms

: nonassistance, nonassister, nonassistant, nonassistive, coassistance, coassistant, reassistance, assistful, assistless, assister, assistor, assistant, assistive
associateship
(13 letter word)
association
(11 letter word)
plural

: associations

related terms

: nonassociation, nonassociable, nonassociative, proassociation, subassociation, subassociative, counterassociation, disassociation, disassociable, disassociate, Disassociative, interassociation, interassociate, malassociation, misassociation, misassociate, Photoassociation, Preassociation, reassociation, reassociate, subassociative, associable, associate, associative
assortment
(10 letter word)
plural

: assortments

related terms

: nonassortment, reassortment, Reassortant, assorter, assortive, assortative
astrolatry
(10 letter word)
athletics
(9 letter word)
related terms

: athletic, athletism, athletocracy
atmospherics
(12 letter word)
related term

: atmospheric
attachment
(10 letter word)
plural

: attachments

related terms

: nonattachment, self-attachment, superattachment, overattachment, Postattachment, preattachment, reattachment, reattachable, attachable, attacher
attendant
(9 letter word)
plural

: attendants

related terms

: nonattendant, nonattendance, nonattender, superattendant, attendee, attendment, attendance, attender
attention
(9 letter word)
plural

: attentions

related terms

: nonattention, Nonattentive, inattention, inattentive, overattention, overattentive, Preattention, reattention, reattentive, attentate, attentive, attently
attorneyship
(12 letter word)
plural

: attorneyships

related term

: subattorneyship
audiogram
(9 letter word)
audiometry
(10 letter word)
authorisation
(13 letter word)
plural

: authorisations

related terms

: authoress, authorhood, authorial, authorish, authorism, authorless, Authorlike, authorling, authorship, authorise, authorize, authorization, authority, authorly
authority
(9 letter word)
plural

: authorities

related terms

: Antiauthority, proauthority, self-authority, coauthority, coauthorship, authoress, authorhood, authorial, authorish, authorism, authorless, Authorlike, authorling, authorship, authorise, authorize, authorisation, authorization, authorly
authorization
(13 letter word)
plural

: authorizations

related terms

: misauthorization, misauthorize, Preauthorization, reauthorization, Reauthorise, reauthorize, authoress, authorhood, authorial, authorish, authorism, authorless, Authorlike, authorling, authorship, authorise, authorize, authorisation, authority, authorly
authorship
(10 letter word)
plural

: authorships

related term

: coauthorship
autoeroticism
(13 letter word)
autoerotism
(11 letter word)
plural

: autoerotisms

related term

: autoerotic
autograph
(9 letter word)
plural

: autographs

related terms

: autographal, autographic, autographism, autographist, autography, autographer
autolatry
(9 letter word)
automatism
(10 letter word)
plural

: automatisms

related terms

: automacy, automatic, automatics, automatist, automatable, automatous, automatise, automatize, automatization, automation, automative
auxiliary
(9 letter word)
babysitting
(11 letter word)
backboard
(9 letter word)
backfield
(9 letter word)
backflowing
(11 letter word)
background
(10 letter word)
bailiffship
(11 letter word)
bakehouse
(9 letter word)
balloting
(9 letter word)
related terms

: nonballoting, preballoting, reballoting, ballotade, ballotage, Ballotine, ballotist, Ballotless, balloter
bargaining
(10 letter word)
related terms

: probargaining, outbargaining, bargainee, bargainable, bargainer, bargainor, Bargainous, bargainwise
baronetage
(10 letter word)
bathymetry
(10 letter word)
battlefront
(11 letter word)
Beethoven
(9 letter word)
behaviour
(9 letter word)
plural

: behaviours

related terms

: misbehaviour, Misbehavioural, behavioural, behaviourism, behaviourist
benchmark
(9 letter word)
beneficiation
(13 letter word)
plural

: beneficiations

related terms

: beneficial, beneficiate, beneficience, beneficient
bestiality
(10 letter word)
plural

: bestialities

related terms

: bestialism, bestialist, bestialise, bestialize, Bestialization, bestially
bilestone
(9 letter word)
bilocation
(10 letter word)
biologism
(9 letter word)
plural

: biologisms

related terms

: biologese, biologic, biologics, biologist, biology, biologize
birdnesting
(11 letter word)
birthplace
(10 letter word)
bisexuality
(11 letter word)
plural

: bisexualities

related terms

: bisexual, bisexuous
blossoming
(10 letter word)
plural

: blossomings

related terms

: blossomless, blossomy
bodybuilding
(12 letter word)
plural

: bodybuildings

related term

: bodybuilder
bohemianism
(11 letter word)
bombardment
(11 letter word)
boondoggle
(10 letter word)
plural

: boondoggles

related term

: boondoggler
bowdlerisation
(14 letter word)
plural

: bowdlerisations

related terms

: bowdlerism, bowdlerise, bowdlerize, bowdlerization
bowdlerization
(14 letter word)
plural

: bowdlerizations

related terms

: bowdlerism, bowdlerise, bowdlerize, bowdlerisation
breakdown
(9 letter word)
breathing
(9 letter word)
plural

: breathings

related terms

: Nonbreathing, inbreathing, inbreather, outbreathing, outbreather, prebreathing, underbreathing, Breatharian, breathful, breathless, Breathlike, breathy, breathable, breather
breeziness
(10 letter word)
plural

: breezinesses

related terms

: breezier, breezily
briskness
(9 letter word)
plural

: brisknesses

related terms

: brisken, briskish, brisky, brisker, briskly
Britishism
(10 letter word)
plural

: Britishisms

related terms

: Anti-britishism, Pro-britishism, Pro-britisher, Britishness, britisher
brokerage
(9 letter word)
brotherhood
(11 letter word)
plural

: brotherhoods

related term

: stepbrotherhood
brutalisation
(13 letter word)
plural

: brutalisations

related terms

: brutalism, brutalist, brutalness, brutalise, brutalize, brutalization, brutality, brutally
brutalization
(13 letter word)
plural

: brutalizations

related terms

: overbrutalization, overbrutal, brutalism, brutalist, brutalness, brutalise, brutalize, brutalisation, brutality, brutally
bureaucracy
(11 letter word)
butchering
(10 letter word)
plural

: butcherings

related terms

: butcherdom, butcheress, butcherless, butchery, butcherer, butcherous, butcherly
buttressing
(11 letter word)
related terms

: buttressless, buttresslike
cachinnation
(12 letter word)
plural

: cachinnations

related term

: cachinnate
cadetship
(9 letter word)
caenogenesis
(12 letter word)
cainogenesis
(12 letter word)
calcification
(13 letter word)
calculation
(11 letter word)
plural

: calculations

related terms

: miscalculation, miscalculate, overcalculation, overcalculate, precalculation, precalculable, precalculate, recalculation, recalculate, Undercalculation, calculist, calculable, calculate, calculer, calculous, calculative
calibration
(11 letter word)
caliphate
(9 letter word)
plural

: caliphates

related terms

: caliphal, caliphship
calisthenics
(12 letter word)
related term

: calisthenic
callisthenics
(13 letter word)
related term

: callisthenic
callosity
(9 letter word)
plural

: callosities

related term

: callosal
calorimetry
(11 letter word)
camouflage
(10 letter word)
plural

: camouflages

related terms

: camouflagic, camouflager
campaigning
(11 letter word)
candidacy
(9 letter word)
plural

: candidacies

related terms

: precandidacy, recandidacy
candidature
(11 letter word)
plural

: candidatures

related term

: precandidature
cannibalism
(11 letter word)
capitalisation
(14 letter word)
plural

: capitalisations

related terms

: overcapitalisation, capital, capitate, capitation, capitative
capitalization
(14 letter word)
plural

: capitalizations

related terms

: Autocapitalization, overcapitalization, recapitalization, undercapitalization, capital, capitate, capitation, capitative
captaincy
(9 letter word)
plural

: captaincies

related term

: subcaptaincy
captainship
(11 letter word)
plural

: captainships

related term

: subcaptainship
cardinalate
(11 letter word)
plural

: cardinalates

related terms

: cardinalic, cardinalism, cardinalist, cardinalship, Cardinalize, cardinality, cardinally
cardinalship
(12 letter word)
careerism
(9 letter word)
caressing
(9 letter word)
plural

: caressings

related terms

: caressable, caresser, caressant, caressive
carpetbag
(9 letter word)
plural

: carpetbags

related term

: carpetbagism
caruncula
(9 letter word)
casserole
(9 letter word)
castration
(10 letter word)
plural

: castrations

related terms

: semicastration, semicastrate, Castratism, castrater, castrator, Castrative
casuistry
(9 letter word)
catalexis
(9 letter word)
plural

: catalexes

related terms

: dicatalexis, hypercatalexis
catalysis
(9 letter word)
plural

: catalyses

related terms

: Nanocatalysis, Biocatalysis, electrocatalysis, self-catalysis, autocatalysis, hydrocatalysis, photocatalysis
catamenia
(9 letter word)
cataphoresis
(12 letter word)
plural

: cataphoreses

related term

: electrocataphoresis
catechesis
(10 letter word)
categorisation
(14 letter word)
plural

: categorisations

related terms

: categorial, categoric, Categorify, categorist, category, categorise, categorize, categorization
categorization
(14 letter word)
plural

: categorizations

related terms

: Subcategorization, Miscategorization, Overcategorization, Recategorization, categorial, categoric, Categorify, categorist, category, categorise, categorize, categorisation
catheterisation
(15 letter word)
related terms

: catheterism, catheterise, catheterize, catheterization
catheterization
(15 letter word)
plural

: catheterizations

related terms

: catheterism, catheterise, catheterize, catheterisation
cauterisation
(13 letter word)
plural

: cauterisations

related terms

: cauterism, cautery, cauterise, cauterize, cauterization, cauterant
cauterization
(13 letter word)
plural

: cauterizations

related terms

: electrocauterization, electrocautery, Electrocauterize, cauterism, cautery, cauterise, cauterize, cauterisation, cauterant
celebration
(11 letter word)
plural

: celebrations

related terms

: noncelebration, Noncelebrity, concelebration, concelebrate, precelebration, precelebrate, precelebrant, recelebration, recelebrate, celebrate, celebrious, celebrant, celebrity, celebrative
cenogenesis
(11 letter word)
centerfield
(11 letter word)
centering
(9 letter word)
plural

: centerings

related terms

: self-centering, self-center, concentering, concenter, concentive, centerless, centerable, centerer, centerward, centerwise
centerline
(10 letter word)
centrality
(10 letter word)
plural

: centralities

related terms

: Centralian, centralism, centralist, centralness, centraler, centralise, centralize, centralisation, centralization, centrally
centrifugation
(14 letter word)
plural

: centrifugations

related terms

: Microcentrifugation, ultracentrifugation, ultracentrifugal, centrifugal, centrifugate, centrifugence
cephalometry
(12 letter word)
chairmanship
(12 letter word)
plural

: chairmanships

related term

: cochairmanship
challenge
(9 letter word)
plural

: challenges

related terms

: counterchallenge, mischallenge, prechallenge, rechallenge, challengee, challengable, challenger
champerty
(9 letter word)
chancellorship
(14 letter word)
plural

: chancellorships

related term

: vice-chancellorship
chaplaincy
(10 letter word)
chaplainship
(12 letter word)
characterization
(16 letter word)
plural

: characterizations

related terms

: mischaracterization, mischaracterize, Recharacterization, characterful, Characterhood, characterial, characterism, characterist, characterless, Characterlike, charactery, characterise, characterize, characterisation, Characterwise
chelation
(9 letter word)
chemosurgery
(12 letter word)
chieftaincy
(11 letter word)
chieftainship
(13 letter word)
childcare
(9 letter word)
chirpiness
(10 letter word)
plural

: chirpinesses

related terms

: chirpier, chirpily
chlorination
(12 letter word)
plural

: chlorinations

related terms

: Dichlorination, hyperchlorination, monochlorination, Hydrochlorination, perchlorination, perchlorinate, photochlorination, prechlorination, chlorinate, chlorinous, chlorinize, chlorinity
choreography
(12 letter word)
chrestomathy
(12 letter word)
chromatography
(14 letter word)
circumstance
(12 letter word)
plural

: circumstances

related term

: circumstant
citizenry
(9 letter word)
plural

: citizenries

related term

: undercitizenry
citizenship
(11 letter word)
classification
(14 letter word)
plural

: classifications

related terms

: nonclassification, subclassification, subclassify, counterclassification, misclassification, misclassify, Overclassification, preclassification, preclassify, reclassification, reclassify, subclassify, classific, classify
cleanliness
(11 letter word)
plural

: cleanlinesses

related terms

: cleanlier, cleanlily
clerkship
(9 letter word)
plural

: clerkships

related terms

: subclerkship, underclerkship
coadjutor
(9 letter word)
plural

: coadjutors

related terms

: coadjutress, coadjutorship
coagulation
(11 letter word)
plural

: coagulations

related terms

: anticoagulation, anticoagulate, anticoagulant, anticoagulative, electrocoagulation, noncoagulation, noncoagulable, noncoagulative, thermocoagulation, concoagulation, concoagulate, photocoagulation, precoagulation, recoagulation, recoagulate, coaguline, coagulable, coagulate, coagulant, coagulative
coalition
(9 letter word)
coarctation
(11 letter word)
coastguard
(10 letter word)
plural

: coastguards

related term

: coastguardman
coeducation
(11 letter word)
plural

: coeducations

related term

: coeducate
coincidence
(11 letter word)
plural

: coincidences

related terms

: anticoincidence, noncoincidence, noncoincident, supercoincidence, supercoincident, incoincidence, incoincident, precoincidence, precoincident, coincider, coincident
collecting
(10 letter word)
plural

: collectings

related terms

: Noncollecting, recollecting, recollectable, recollectible, recollection, recollective, collectable, collectible, collector, collection, collective
collection
(10 letter word)
plural

: collections

related terms

: Minicollection, Multicollection, noncollection, noncollectable, noncollectible, Noncollector, noncollective, self-collection, Subcollection, Overcollection, precollection, precollectable, precollector, recollection, recollectable, recollectible, recollective, re-collection, collectable, collectible, collector, collective
collectivisation
(16 letter word)
related terms

: collectivism, collectivist, collectivise, collectivize, collectivization, collectivity
collectivization
(16 letter word)
plural

: collectivizations

related terms

: collectivism, collectivist, collectivise, collectivize, collectivisation, collectivity
collocation
(11 letter word)
plural

: collocations

related terms

: miscollocation, collocal, Collocable, collocate, collocative
colonisation
(12 letter word)
plural

: colonisations

related terms

: recolonisation, recolonise, recolonize, recolonization, colonette, colonial, colonic, colonist, colony, colonate, coloner, colonise, colonize, colonization
colonization
(12 letter word)
plural

: colonizations

related terms

: intercolonization, intercolonial, intercolonize, recolonization, recolonise, recolonize, recolonisation, colonette, colonial, colonic, colonist, colony, colonate, coloner, colonise, colonize, colonisation
coloration
(10 letter word)
plural

: colorations

related terms

: ambicoloration, ambicolorate, transcoloration, discoloration, discolorment, discolorate, discolorise, discolorize, discolorization, miscoloration, overcoloration, precoloration, precolorable, recoloration, Recolorization, colorful, color-free, colorism, colorist, colorless, colory, colorable, colorate, colorer, colorise, colorize, Colorisation, colorization, colorant, colorman, colorative, Colorwise
colouration
(11 letter word)
plural

: colourations

related terms

: transcolouration, discolouration, precolouration, precolourable, recolouration, colourful, colourist, colourless, coloury, colourable, colourer, colourise, colourize, Colourant, colourman, colourative
columniation
(12 letter word)
plural

: columniations

related terms

: supercolumniation, intercolumniation
combination
(11 letter word)
plural

: combinations

related terms

: anticombination, Multicombination, noncombination, noncombinative, procombination, supercombination, intercombination, precombination, recombination, recombinant, combinable, combinate, combiner, combinant, combinative
commandership
(13 letter word)
plural

: commanderships

related term

: subcommandership
commandery
(10 letter word)
commemoration
(13 letter word)
plural

: commemorations

related terms

: noncommemoration, noncommemorative, procommemoration, Commemorial, commemorable, commemorate, commemorize, commemorative
commencement
(12 letter word)
plural

: commencements

related terms

: noncommencement, recommencement, recommencer, commencer
commission
(10 letter word)
plural

: commissions

related terms

: Anticommission, procommission, subcommission, discommission, intercommission, recommission, commissure, commissive
commotion
(9 letter word)
plural

: commotions

related term

: commotive
communisation
(13 letter word)
community
(9 letter word)
plural

: communities

related terms

: Biocommunity, Metacommunity, Noncommunity, procommunity, procommunal, procommunism, procommunist, subcommunity, Cybercommunity, discommunity, intercommunity, intercommunal, intercommuner
communization
(13 letter word)
compartmentalisation
(20 letter word)
plural

: compartmentalisations

related terms

: compartmental, Compartmentlike, compartmentize, compartmentation
compartmentalization
(20 letter word)
completion
(10 letter word)
plural

: completions

related terms

: noncompletion, self-completion, Semicompletion, subcompletion, incompletion, incompletable, Autocompletion, precompletion, recompletion, Completist, completable, completer, completive
composing
(9 letter word)
related terms

: discomposing, discomposure, photocomposing, photocomposer, photocomposition, recomposing, recomposer, recomposition, composal, composite, composure, composable, composer, composant, composition, Composty, compositive
composition
(11 letter word)
plural

: compositions

related terms

: photocomposition, precomposition, recomposition, compositure, compositor, compositous, compositive
comptrollership
(15 letter word)
computation
(11 letter word)
plural

: computations

related terms

: Microcomputation, Biocomputation, Hypercomputation, noncomputation, Noncomputable, Noncomputer, subcomputation, Supercomputation, miscomputation, recomputation, Computery, computist, computable, computate, computer, Computor, computative
computing
(9 letter word)
plural

: computings

related terms

: Nanocomputing, Microcomputing, Minicomputing, Biocomputing, Supercomputing, miscomputing, miscomputation, precomputing, Precomputer, recomputing, recomputation, Retrocomputing, telecomputing, telecomputer, Computery, computist, computable, computate, computer, Computor, computation, computative
concealing
(10 letter word)
related terms

: preconcealing, preconcern, concealment, concealable, concealer
concealment
(11 letter word)
plural

: concealments

related terms

: nonconcealment, preconcealment, reconcealment, concealable, concealer
conception
(10 letter word)
plural

: conceptions

related terms

: nonconception, superconception, misconception, Postconception, preconception, reconception, conceptism, Conceptless, conceptible, conceptive
conclusion
(10 letter word)
plural

: conclusions

related terms

: nonconclusion, nonconclusive, inconclusion, inconclusible, inconclusive, misconclusion, preconclusion, reconclusion, conclusible, conclusive
concretion
(10 letter word)
plural

: concretions

related terms

: concretism, concretist, concreter, concretor, concretise, concretize, concretization, concretive
concretism
(10 letter word)
plural

: concretisms

related terms

: postconcretism, postconcretist, concretist, concreter, concretor, concretise, concretize, concretization, concretion, concretive
condensation
(12 letter word)
plural

: condensations

related terms

: noncondensation, noncondensable, noncondensible, Noncondensate, polycondensation, Polycondensate, pyrocondensation, Selfcondensation, autocondensation, Cryocondensation, overcondensation, precondensation, recondensation, condensery, condensable, condensible, condensate, condensance, condenser, condensity, condensative
condition
(9 letter word)
plural

: conditions

related terms

: Macrocondition, miscondition, postcondition, precondition, recondition, undercondition, Conditor
confectionery
(13 letter word)
confederacy
(11 letter word)
confederate
(11 letter word)
plural

: confederates

related terms

: nonconfederate, nonconfederation, Pro-confederate, confederal, confederation, confederative
confidentiality
(15 letter word)
plural

: confidentialities

related terms

: nonconfidentiality, nonconfidential, confidential
congealment
(11 letter word)
plural

: congealments

related terms

: congealable, congealer
congelation
(11 letter word)
plural

: congelations

related terms

: recongelation, congelative
conglutination
(14 letter word)
plural

: conglutinations

related terms

: conglutinate, conglutinant, conglutinative
conjugation
(11 letter word)
plural

: conjugations

related terms

: Bioconjugation, Heteroconjugation, Hyperconjugation, nonconjugation, nonconjugal, nonconjugate, pseudoconjugation, self-conjugation, self-conjugate, misconjugation, misconjugate, conjugal, conjugial, conjugable, conjugate, conjugant, conjugative
conquering
(10 letter word)
related terms

: reconquering, reconquer, conqueress, conquerment, conquerable, conquerer, conqueror
conspiracy
(10 letter word)
constriction
(12 letter word)
construction
(12 letter word)
plural

: constructions

related terms

: Midconstruction, nonconstruction, nonconstructive, Autoconstruction, malconstruction, misconstruction, misconstructive, preconstruction, reconstruction, Reconstructable, reconstructible, reconstructor, reconstructive, Constructal, constructure, constructable, constructible, constructer, constructor, constructive
consuetude
(10 letter word)
consulship
(10 letter word)
plural

: consulships

related terms

: proconsulship, subconsulship, vice-consulship
consultancy
(11 letter word)
plural

: consultancies

related terms

: consultee, consultable, consulter, consultor, consultant, consultation, consultive, consultative
consumerism
(11 letter word)
consumption
(11 letter word)
plural

: consumptions

related terms

: Hyperconsumption, nonconsumption, nonconsumptive, self-consumption, overconsumption, preconsumption, underconsumption, consumptible, consumptive
continence
(10 letter word)
plural

: continences

related terms

: noncontinence, noncontinuous, incontinence, incontinuous, incontinent, continuous, continent
continuance
(11 letter word)
plural

: continuances

related terms

: noncontinuance, noncontinuable, noncontinuous, noncontinuation, noncontinuity, discontinuance, discontinual, discontinuee, discontinuable, discontinuer, discontinuor, discontinuous, discontinuation, discontinuity, miscontinuance, recontinuance, continual, continuist, continuable, continuate, continuer, continuous, continuant, continuation, continuity, continuative
continuation
(12 letter word)
plural

: continuations

related terms

: noncontinuation, noncontinuable, noncontinuance, noncontinuous, noncontinuity, procontinuation, discontinuation, discontinual, discontinuee, discontinuable, discontinuance, discontinuer, discontinuor, discontinuous, discontinuity, continual, continuist, continuable, continuate, continuance, continuer, continuous, continuant, continuity, continuative
contribution
(12 letter word)
plural

: contributions

related terms

: noncontribution, noncontributable, noncontributor, noncontributive, supercontribution, overcontribution, precontribution, precontributive, recontribution, contributable, contributor, contributive
contrivance
(11 letter word)
plural

: contrivances

related terms

: noncontrivance, precontrivance, recontrivance, contrivable, contriver
controllership
(14 letter word)
convalescence
(13 letter word)
plural

: convalescences

related terms

: reconvalescence, reconvalescent, convalescent
convection
(10 letter word)
conveniences
(12 letter word)
related terms

: inconveniences, inconvenience, inconvenient, convenience, convenient
convention
(10 letter word)
plural

: conventions

related terms

: anticonvention, proconvention, preconvention, reconvention
convergence
(11 letter word)
plural

: convergences

related terms

: nonconvergence, nonconvergent, semiconvergence, semiconvergent, Superconvergence, reconvergence, convergent
convulsion
(10 letter word)
plural

: convulsions

related terms

: convulsible, convulsant, convulsive
cooperation
(11 letter word)
plural

: cooperations

related terms

: noncooperation, noncooperative, cooperage, cooperite, coopery, cooperate, cooperant, cooperative
copulation
(10 letter word)
plural

: copulations

related terms

: Pseudocopulation, retrocopulation, retrocopulant, copulable, copulate, copulative
corporatism
(11 letter word)
corposant
(9 letter word)
correctitude
(12 letter word)
corroding
(9 letter word)
related terms

: noncorroding, noncorrodible, corrody, corrodible, corroder, corrodant, corrodent
corrosion
(9 letter word)
plural

: corrosions

related terms

: anticorrosion, anticorrosive, autocorrosion, corrosible, corrosive
corruption
(10 letter word)
plural

: corruptions

related terms

: Anticorruption, noncorruption, noncorruptness, noncorruptible, noncorrupter, noncorruptive, noncorruptly, incorruption, incorruptness, incorruptible, incorruptive, incorruptly, Countercorruption, overcorruption, overcorruptly, precorruption, precorruptness, precorruptive, precorruptly, recorruption, corruptful, corruptless, corruptness, Corruptable, corruptible, corrupter, corruptor, corruptious, corruptive, corruptly
cosmetology
(11 letter word)
plural

: cosmetologies

related term

: cosmetologist
cosmography
(11 letter word)
plural

: cosmographies

related term

: microcosmography
cosmolatry
(10 letter word)
councillorship
(14 letter word)
councilorship
(13 letter word)
counsellorship
(14 letter word)
counselorship
(13 letter word)
counterblast
(12 letter word)
countermeasure
(14 letter word)
counterplan
(11 letter word)
counterplot
(11 letter word)
coursework
(10 letter word)
covariance
(10 letter word)
plural

: covariances

related terms

: Autocovariance, covariable, covariate, covariant, covariation
covariation
(11 letter word)
plural

: covariations

related terms

: covariable, covariate, covariance, covariant
covertness
(10 letter word)
plural

: covertnesses

related terms

: coverture, covertly
craniotomy
(10 letter word)
craziness
(9 letter word)
plural

: crazinesses

related terms

: crazier, crazily
criticism
(9 letter word)
plural

: criticisms

related terms

: Ecocriticism, hypercriticism, hypercritical, hypercriticize, Metacriticism, neocriticism, self-criticism, self-critical, autocriticism, Autocritical, countercriticism, overcriticism, overcritical, overcriticize, precriticism, precritical, precriticize, critical, criticist, criticship, criticise, criticize, Criticization
croquette
(9 letter word)
crosstalk
(9 letter word)
cryosurgery
(11 letter word)
cryptogram
(10 letter word)
cryptograph
(11 letter word)
plural

: cryptographs

related terms

: telecryptograph, cryptographal, cryptographic, cryptographist, cryptography, cryptographer
cryptography
(12 letter word)
cultivation
(11 letter word)
plural

: cultivations

related terms

: noncultivation, noncultivable, self-cultivation, incultivation, malcultivation, overcultivation, overcultivate, precultivation, precultivate, recultivation, recultivate, cultivable, cultivate, cultivative
curatorship
(11 letter word)
plural

: curatorships

related terms

: procuratorship, subcuratorship
curettage
(9 letter word)
curettement
(11 letter word)
plural

: curettements

related term

: curettage
Curietherapy
(12 letter word)
custodianship
(13 letter word)
cystolith
(9 letter word)
plural

: cystoliths

related term

: cystolithic
cytogenesis
(11 letter word)
dalliance
(9 letter word)
damascene
(9 letter word)
plural

: damascenes

related terms

: damascenine, damascener
dashboard
(9 letter word)
deactivation
(12 letter word)
plural

: deactivations

related term

: deactivate
dealership
(10 letter word)
dealignment
(11 letter word)
deamination
(11 letter word)
plural

: deaminations

related terms

: deaminate, deaminize, deaminization
deaminization
(13 letter word)
plural

: deaminizations

related terms

: deaminate, deaminize, deamination
debridement
(11 letter word)
decalcification
(15 letter word)
plural

: decalcifications

related terms

: nondecalcification, decalcify
decalcomania
(12 letter word)
decarboxylation
(15 letter word)
decoction
(9 letter word)
plural

: decoctions

related terms

: decoctible, decoctive
decomposition
(13 letter word)
plural

: decompositions

related terms

: nondecomposition, autodecomposition, photodecomposition
decortication
(13 letter word)
plural

: decortications

related term

: decortization
decrement
(9 letter word)
decubitus
(9 letter word)
dedication
(10 letter word)
plural

: dedications

related terms

: nondedication, self-dedication, overdedication, prededication, rededication, dedicate, dedicant, dedicative
deficiency
(10 letter word)
plural

: deficiencies

related terms

: nondeficiency, nondeficient, indeficiency, indeficient, predeficiency, predeficient, deficience, deficient
deflection
(10 letter word)
plural

: deflections

related terms

: nondeflection, nondeflective, deflectable, deflector, deflective
deflexion
(9 letter word)
plural

: deflexions

related term

: deflexionize
degaussing
(10 letter word)
degeneration
(12 letter word)
plural

: degenerations

related terms

: nondegeneration, nondegenerate, nondegenerative, degenerate, degenerative
deglutition
(11 letter word)
plural

: deglutitions

related terms

: deglutitious, deglutitive
dehydration
(11 letter word)
plural

: dehydrations

related terms

: dehydrate, dehydrant, Dehydrative
deification
(11 letter word)
plural

: deifications

related terms

: hyperdeification, hyperdeify, semideification, semideific, semideify, deifical
delectation
(11 letter word)
plural

: delectations

related terms

: delectable, delectible, delectate
delegation
(10 letter word)
plural

: delegations

related terms

: nondelegation, nondelegable, nondelegate, subdelegation, subdelegate, predelegation, predelegate, redelegation, redelegate, subdelegate, Delegee, delegable, delegate, delegant, delegative
deliberation
(12 letter word)
plural

: deliberations

related terms

: nondeliberation, nondeliberate, indeliberation, indeliberate, overdeliberation, overdeliberate, predeliberation, predeliberate, redeliberation, redeliberate, deliberate, deliberant, deliberative
demagnetisation
(15 letter word)
related terms

: demagnetise, demagnetize, demagnetization
demagnetization
(15 letter word)
plural

: demagnetizations

related terms

: demagnetise, demagnetize, demagnetisation
demineralisation
(16 letter word)
demineralization
(16 letter word)
plural

: demineralizations
demonolatry
(11 letter word)
densitometry
(12 letter word)
dentition
(9 letter word)
plural

: dentitions

related term

: misdentition
departure
(9 letter word)
plural

: departures

related terms

: nondeparture, predeparture
deployment
(10 letter word)
depression
(10 letter word)
plural

: depressions

related terms

: Antidepression, Cryptodepression, nondepression, nondepressive, Postdepression, predepression, depressure, depressible, depressor, depressant, depressive
deputation
(10 letter word)
plural

: deputations

related terms

: counterdeputation, deputy, deputable, deputise, deputize, deputization, deputative
derangement
(11 letter word)
plural

: derangements

related term

: deranger
deregulating
(12 letter word)
related terms

: deregulate, deregulation
deregulation
(12 letter word)
plural

: deregulations

related term

: deregulate
dereliction
(11 letter word)
plural

: derelictions

related terms

: derelictness, derelictly
derivation
(10 letter word)
plural

: derivations

related terms

: Superderivation, misderivation, prederivation, rederivation, derival, derivable, derivate, deriver, derivant, derivative
dermatoglyphic
(14 letter word)
plural

: dermatoglyphics

related term

: dermatoglyphics
desalination
(12 letter word)
desalinisation
(14 letter word)
related terms

: desalinate, desalinise, desalinize, desalinization, desalination
desalinization
(14 letter word)
descender
(9 letter word)
plural

: descenders

related terms

: condescender, condescendence, condescendent, descendable, descendible, descendance, descendence, descendant, descendent
desertification
(15 letter word)
desiccation
(11 letter word)
plural

: desiccations

related terms

: electrodesiccation, electrodesiccate, desiccate, desiccant, desiccative
desorption
(10 letter word)
despotism
(9 letter word)
plural

: despotisms

related terms

: prodespotism, prodespotic, despotic, despotist, Despotate, despotize
destination
(11 letter word)
plural

: destinations

related terms

: multidestination, Nondestination, predestination, predestinarian, predestiny, predestinable, predestinate, predestinative, destinal, destinism, destinist, destiny, destinate
deterioration
(13 letter word)
determination
(13 letter word)
plural

: determinations

related terms

: microdetermination, nondetermination, nondeterminism, nondeterminist, nondeterminable, nondeterminate, nondeterminant, nondeterminative, self-determination, self-determinism, indetermination, indeterminism, indeterminist, indeterminable, indeterminate, Indeterminant, indeterminative, codetermination, foredetermination, interdetermination, overdetermination, predetermination, predeterminism, predeterminable, predeterminate, predeterminer, predeterminant, predeterminative, redetermination, redeterminible, Underdetermination, determinism, determinist, determinoid, determinable, determinate, determiner, Determinize, Determinization, determinant, determinative
detonation
(10 letter word)
detrition
(9 letter word)
plural

: detritions

related term

: detrital
development
(11 letter word)
plural

: developments

related terms

: Megadevelopment, Antidevelopment, Ecodevelopment, nondevelopment, nondevelopable, self-development, superdevelopment, counterdevelopment, maldevelopment, overdevelopment, predevelopment, redevelopment, underdevelopment, developist, developoid, developable
deviation
(9 letter word)
plural

: deviations

related terms

: nondeviation, nondevious, nondeviant, retrodeviation, deviator, deviative
devolution
(10 letter word)
plural

: devolutions

related term

: devolutive
devotional
(10 letter word)
plural

: devotionals

related terms

: nondevotional, self-devotional, self-devotion, indevotional, indevotion, devotee, devoter, devotion
diabolatry
(10 letter word)
diagramming
(11 letter word)
diaphoresis
(11 letter word)
plural

: diaphoreses

related term

: hemidiaphoresis
diastrophism
(12 letter word)
plural

: diastrophisms

related terms

: diastrophic, diastrophy
didactics
(9 letter word)
related terms

: didactic, didactive
dielectrolysis
(14 letter word)
difference
(10 letter word)
differentiation
(15 letter word)
plural

: differentiations

related terms

: Antidifferentiation, nondifferentiation, Nondifferential, nondifferentiable, self-differentiation, Transdifferentiation, autodifferentiation, Codifferentiation, interdifferentiation, interdifferentiate, redifferentiation, redifferentiate, differential, differentiable, differentiate, differentiant, differentiative
difficulty
(10 letter word)
plural

: difficulties

related terms

: counterdifficulty, predifficulty
diffusion
(9 letter word)
plural

: diffusions

related terms

: Electrodiffusion, Hyperdiffusion, nondiffusion, nondiffusible, Nondiffusive, self-diffusion, self-diffusive, Subdiffusion, Superdiffusion, thermodiffusion, autodiffusion, interdiffusion, interdiffusive, overdiffusion, Photodiffusion, rediffusion, diffusible, diffusate, diffuser, diffusor, diffusive
digestion
(9 letter word)
plural

: digestions

related terms

: nondigestion, nondigestible, nondigestive, self-digestion, indigestion, indigestible, indigestive, autodigestion, autodigestive, maldigestion, predigestion, redigestion, digestment, digesture, digestible, digester, digestor, digestant, digestive
digression
(10 letter word)
plural

: digressions

related terms

: semidigression, digresser, digressive
dilapidation
(12 letter word)
plural

: dilapidations

related terms

: semidilapidation, dilapidate
diligence
(9 letter word)
plural

: diligences

related terms

: nondiligence, nondiligent, indiligence, overdiligence, overdiligent, perdiligence, perdiligent, diligent
diplomacy
(9 letter word)
plural

: diplomacies

related terms

: nondiplomacy, superdiplomacy, prediplomacy
direction
(9 letter word)
plural

: directions

related terms

: unidirection, nondirection, Nondirector, nondirective, Selfdirection, self-direction, self-director, self-directive, superdirection, indirection, indirectness, indirectly, maldirection, misdirection, predirection, predirector, redirection, Redirectable, Redirector, directness, directable, directer, director, directive, directly
directorship
(12 letter word)
plural

: directorships

related terms

: subdirectorship, codirectorship
disassembly
(11 letter word)
discharge
(9 letter word)
plural

: discharges

related terms

: overdischarge, Postdischarge, predischarge, redischarge, dischargee, discharger
discipleship
(12 letter word)
discipline
(10 letter word)
plural

: disciplines

related terms

: multidiscipline, Multidisciplinarian, Nondiscipline, self-discipline, subdiscipline, ultradiscipline, indiscipline, indisciplinable, counterdiscipline, overdiscipline, prediscipline, rediscipline, disciplinal, disciplinarian, disciplinable, disciplinate, discipliner, disciplinant, disciplinative
discounter
(10 letter word)
plural

: discounters

related term

: discountable
discourtesy
(11 letter word)
disentanglement
(15 letter word)
plural

: disentanglements

related term

: disentangler
dishonesty
(10 letter word)
disintegration
(14 letter word)
plural

: disintegrations

related terms

: Electrodisintegration, nondisintegration, photodisintegration, photodisintegrate, disintegrable, disintegrate, disintegrous, disintegrant, disintegrity, disintegrative
dislocation
(11 letter word)
plural

: dislocations

related terms

: dislocable, dislocate
dismantlement
(13 letter word)
plural

: dismantlements

related term

: dismantler
dismantling
(11 letter word)
disorganisation
(15 letter word)
related terms

: disorganic, disorganise, disorganize, disorganization
disorganization
(15 letter word)
plural

: disorganizations

related terms

: disorganic, disorganise, disorganize, disorganisation
displacement
(12 letter word)
disruption
(10 letter word)
plural

: disruptions

related terms

: Post-disruption, predisruption, disruptment, disrupture, disruptable, disrupter, disruptor, Disruptant, disruptive
dissipation
(11 letter word)
plural

: dissipations

related terms

: dissipable, dissipate, dissipative
dissociation
(12 letter word)
plural

: dissociations

related terms

: self-dissociation, photodissociation, photodissociate, photodissociative, Predissociation, dissocial, dissociable, dissociate, dissociant, dissociative
dissolution
(11 letter word)
plural

: dissolutions

related terms

: electrodissolution, nondissolution, prodissolution, self-dissolution, predissolution, redissolution, dissolutive
distillation
(12 letter word)
plural

: distillations

related terms

: microdistillation, Microdistilling, nondistillation, condistillation, Hydrodistillation, Microdistilling, redistillation, redistilling, distilery, distilling, distilment
distillery
(10 letter word)
distillment
(11 letter word)
related terms

: distilery, distilling, distilment
distribution
(12 letter word)
plural

: distributions

related terms

: Biodistribution, nondistribution, nondistributive, prodistribution, superdistribution, equidistribution, maldistribution, misdistribution, predistribution, predistributor, redistribution, Redistributable, redistributer, redistributor, redistributive, distributee, distributable, distributer, distributor, distributive
disturbance
(11 letter word)
plural

: disturbances

related terms

: nondisturbance, indisturbance, indisturbable, predisturbance, disturber, disturbor, disturbant, disturbation, disturbative
dithyramb
(9 letter word)
plural

: dithyrambs

related term

: dithyrambic
divagation
(10 letter word)
plural

: divagations

related term

: divagate
divergence
(10 letter word)
plural

: divergences

related terms

: nondivergence, nondivergent, divergent
diversion
(9 letter word)
plural

: diversions

related terms

: prediversion, rediversion, diversify, diversity, diversly
domesticity
(11 letter word)
plural

: domesticities

related terms

: domestic, domestics
dominance
(9 letter word)
plural

: dominances

related terms

: nondominance, nondominant, nondomination, Nondominative, self-dominance, self-domination, subdominance, subdominant, Codominance, overdominance, overdominate, overdominant, predominance, predominate, predominant, predomination, subdominant, dominee, dominial, dominic, dominate, dominant, domination, dominative
domination
(10 letter word)
plural

: dominations

related terms

: nondomination, nondominance, nondominant, Nondominative, self-domination, self-dominance, predomination, predominate, predominance, predominant, dominee, dominial, dominic, dominate, dominance, dominant, dominative
dosimetry
(9 letter word)
doubleheader
(12 letter word)
downswing
(9 letter word)
dramatisation
(13 letter word)
plural

: dramatisations

related terms

: dramatic, dramatics, dramatism, dramatist, dramatise, dramatize, dramatization
dramatization
(13 letter word)
plural

: dramatizations

related terms

: self-dramatization, Overdramatization, dramatic, dramatics, dramatism, dramatist, dramatise, dramatize, dramatisation
earthquake
(10 letter word)
ebullience
(10 letter word)
plural

: ebulliences

related terms

: nonebullience, nonebullient, ebulliate, ebullient, ebullition, ebullitive
echolocation
(12 letter word)
plural

: echolocations

related term

: echolocate
editorship
(10 letter word)
plural

: editorships

related terms

: subeditorship, coeditorship
education
(9 letter word)
plural

: educations

related terms

: antieducation, noneducation, noneducable, noneducative, proeducation, Psychoeducation, self-education, supereducation, ineducation, ineducable, autoeducation, autoeducative, coeducation, coeducate, co-education, co-educate, CyberEducation, maleducation, miseducation, miseducate, miseducative, overeducation, overeducate, overeducative, preeducation, preeducate, pre-education, pre-educate, reeducation, reeducate, reeducative, re-education, re-educate, re-educative, undereducation, educable, educible, educate, eduction, educive, eductive, educative
effervescence
(13 letter word)
plural

: effervescences

related terms

: ineffervescence, ineffervescible, ineffervescent, effervescible, effervescent, effervescive
efflorescence
(13 letter word)
plural

: efflorescences

related term

: efflorescent
effluence
(9 letter word)
plural

: effluences

related terms

: supereffluence, supereffluent, effluency
effluvium
(9 letter word)
ejaculation
(11 letter word)
plural

: ejaculations

related terms

: antiejaculation, Electroejaculation, ejaculate, ejaculative
eldership
(9 letter word)
plural

: elderships

related term

: coeldership
electioneering
(14 letter word)
electrification
(15 letter word)
plural

: electrifications

related terms

: nonelectrification, proelectrification, diselectrification, diselectrify, electrify
electrophoresis
(15 letter word)
electrosurgery
(14 letter word)
elevation
(9 letter word)
plural

: elevations

related terms

: nonelevation, superelevation, superelevate, autoelevation, reelevation, reelevate, re-elevation, re-elevate, eleven, elevable, elevate
elicitation
(11 letter word)
plural

: elicitations

related terms

: elicitable, elicitate, elicitor
elimination
(11 letter word)
plural

: eliminations

related terms

: Bioelimination, nonelimination, noneliminative, proelimination, Photoelimination, preelimination, preeliminate, pre-elimination, pre-eliminate, re-elimination, re-eliminate, eliminable, eliminate, eliminant, eliminative
emancipation
(12 letter word)
plural

: emancipations

related terms

: nonemancipation, nonemancipative, preemancipation, pre-emancipation, emancipist, emancipate, emancipative
emplacement
(11 letter word)
employment
(10 letter word)
plural

: employments

related terms

: nonemployment, Nonemployee, proemployment, proemployee, self-employment, subemployment, coemployment, coemployee, disemployment, misemployment, overemployment, preemployment, preemployee, pre-employment, pre-employee, reemployment, re-employment, underemployment, employee, employless
enactment
(9 letter word)
plural

: enactments

related terms

: nonenactment, disenactment, reenactment, reenactor, reenaction, re-enactment, re-enaction, enacture, enactable, enactor, enaction, enactive
enanthema
(9 letter word)
encapsulation
(13 letter word)
plural

: encapsulations

related terms

: microencapsulation, microencapsulate, microencapsulate, encapsulate, Encapsulant
enchilada
(9 letter word)
encopresis
(10 letter word)
encouragement
(13 letter word)
plural

: encouragements

related terms

: preencouragement, pre-encouragement, reencouragement, re-encouragement, encourager
encroachment
(12 letter word)
plural

: encroachments

related terms

: nonencroachment, encroacher
encrustation
(12 letter word)
plural

: encrustations

related terms

: encrustment, encrustant
encyclopaedism
(14 letter word)
plural

: encyclopaedisms

related terms

: encyclopaedial, encyclopaedian, encyclopaedic, encyclopaedist, encyclopaedize
encyclopedism
(13 letter word)
plural

: encyclopedisms

related terms

: encyclopedial, encyclopedian, encyclopedic, encyclopedist, encyclopedize
endeavour
(9 letter word)
plural

: endeavours

related term

: endeavourer
endorsement
(11 letter word)
plural

: endorsements

related terms

: nonendorsement, Nonendorsable, subendorsement, superendorsement, preendorsement, preendorser, pre-endorsement, pre-endorser, reendorsement, re-endorsement, endorsee, endorsable, endorser, endorsor, endorsation
endurance
(9 letter word)
plural

: endurances

related terms

: nonendurance, nonendurable, endurable, endurer, endurant
energizing
(10 letter word)
related terms

: self-energizing, self-energy, reenergizing, reenergize, energetic, energic, energism, energist, energy, energise, energize, Energization
engagement
(10 letter word)
plural

: engagements

related terms

: nonengagement, non-engagement, counterengagement, disengagement, preengagement, pre-engagement, reengagement, re-engagement, engagee, engager, Engagor
enjoyment
(9 letter word)
plural

: enjoyments

related terms

: self-enjoyment, disenjoyment, preenjoyment, pre-enjoyment, reenjoyment, re-enjoyment
enlightenment
(13 letter word)
plural

: enlightenments

related terms

: preenlightenment, preenlightener, pre-enlightenment, pre-enlightener, reenlightenment, re-enlightenment, Enlightenable, enlightener
enslavement
(11 letter word)
plural

: enslavements

related terms

: reenslavement, re-enslavement, enslaver
enterolith
(10 letter word)
enterostomy
(11 letter word)
enterotomy
(10 letter word)
enterprise
(10 letter word)
entertainment
(13 letter word)
plural

: entertainments

related terms

: nonentertainment, self-entertainment, preentertainment, preentertainer, pre-entertainment, pre-entertainer, re-entertainment, entertainable, entertainer
enthusiasm
(10 letter word)
plural

: enthusiasms

related terms

: antienthusiasm, hyperenthusiasm, ultraenthusiasm, counterenthusiasm, overenthusiasm, preenthusiasm, pre-enthusiasm
entrancement
(12 letter word)
plural

: entrancements

related terms

: disentrancement, entrancer
entremets
(9 letter word)
enucleation
(11 letter word)
epicondyle
(10 letter word)
related terms

: epicondylian, epicondylic
episcopate
(10 letter word)
plural

: episcopates

related terms

: episcopal, episcoparian, episcopy, episcopable, episcopise, episcopize, episcopization, episcopant, episcopation
equilibrium
(11 letter word)
equivalence
(11 letter word)
erectness
(9 letter word)
plural

: erectnesses

related terms

: semierectness, semierectly, suberectness, suberectly, suberectly, erectable, erecter, erector, erection, erective, erectly
eructation
(10 letter word)
plural

: eructations

related terms

: eructate, eructance, eruction, eructative
eruditeness
(11 letter word)
plural

: eruditenesses

related terms

: noneruditeness, nonerudition, erudition
erudition
(9 letter word)
plural

: eruditions

related terms

: nonerudition, inerudition
escutcheon
(10 letter word)
plural

: escutcheons

related term

: inescutcheon
establishment
(13 letter word)
plural

: establishments

related terms

: antiestablishment, Anti-establishment, nonestablishment, superestablishment, coestablishment, co-establishment, counterestablishment, disestablishment, disestablisher, pre-establishment, pre-establisher, reestablishment, re-establishment, re-establisher, establishable, establisher
eurhythmics
(11 letter word)
related terms

: eurhythmic, eurhythmy
eurhythmy
(9 letter word)
Europeanisation
(15 letter word)
Europeanization
(15 letter word)
eurythmics
(10 letter word)
related terms

: eurythmic, eurythmy
evacuation
(10 letter word)
plural

: evacuations

related terms

: nonevacuation, self-evacuation, reevacuation, reevacuate, re-evacuation, re-evacuate, evacuee, evacuate, evacuant, evacuative
evaporation
(11 letter word)
plural

: evaporations

related terms

: nonevaporation, nonevaporable, nonevaporative, Photoevaporation, preevaporation, preevaporate, pre-evaporation, pre-evaporate, re-evaporation, re-evaporate, evaporite, evaporable, evaporate, evaporize, evaporative
evildoing
(9 letter word)
plural

: evildoings

related term

: evildoer
evisceration
(12 letter word)
plural

: eviscerations

related term

: eviscerate
evocation
(9 letter word)
plural

: evocations

related terms

: evocable, evocate, evocative
evolution
(9 letter word)
plural

: evolutions

related terms

: microevolution, antievolution, Metaevolution, proevolution, self-evolution, coevolution, Eevolution, macroevolution, re-evolution, evolutoid, evolutive
exaltation
(10 letter word)
plural

: exaltations

related terms

: hyperexaltation, self-exaltation, self-exaltative, superexaltation, exaltee, exaltment, exaltate, exalter, exaltative
exanthema
(9 letter word)
plural

: exanthemata, exanthemas

related term

: Diexanthema
excitement
(10 letter word)
plural

: excitements

related terms

: hyperexcitement, hyperexcitable, Hyperexcitation, superexcitement, superexcitation, counterexcitement, overexcitement, overexcitable, Overexcitation, pre-excitement, pre-excitation, excitable, excitate, exciter, excitor, excitant, excitation, excitive, excitative
excrement
(9 letter word)
plural

: excrements

related terms

: excremental, excrementous, excrementize, excrementive
excrescence
(11 letter word)
plural

: excrescences

related terms

: superexcrescence, superexcrescent, excrescent
excreting
(9 letter word)
related terms

: excretal, Excretable, excreter, excretion, excretive
excretion
(9 letter word)
execution
(9 letter word)
plural

: executions

related terms

: nonexecution, nonexecutable, nonexecutive, inexecution, inexecutable, malexecution, misexecution, Postexecution, preexecution, preexecutor, pre-execution, pre-executor, reexecution, re-execution, executable, executer, executor, executant, executive
executive
(9 letter word)
plural

: executives

related terms

: Dysexecutive, nonexecutive, nonexecutable, nonexecution, proexecutive, semiexecutive, executable, executer, executor, executant, execution
exemption
(9 letter word)
plural

: exemptions

related terms

: nonexemption, proexemption, preexemption, pre-exemption, re-exemption, exemptible, exemptive
exenteration
(12 letter word)
plural

: exenterations

related term

: exenterate
exercising
(10 letter word)
related terms

: Nonexercising, overexercising, reexercising, underexercising, exercisable, exerciser
exhalation
(10 letter word)
plural

: exhalations

related terms

: exhalable, exhalate, exhalant, exhalent
expectoration
(13 letter word)
plural

: expectorations

related terms

: expectorate, expectorant, expectorative
expedient
(9 letter word)
plural

: expedients

related terms

: nonexpedient, nonexpedience, quasi-expedient, inexpedient, inexpedience, expediment, expediate, expedience, expedition, expeditive
expelling
(9 letter word)
plural

: expelling

related term

: reexpelling
experience
(10 letter word)
plural

: experiences

related terms

: nonexperience, self-experience, inexperience, inexperient, preexperience, preexperiment, pre-experience, pre-experiment, reexperience, reexperiment, re-experience, re-experiment, experiment, experient
expiration
(10 letter word)
plural

: expirations

related terms

: nonexpiration, nonexpiry, preexpiration, pre-expiration, expiree, expiry, expirable, expirate, expirer, expirant
exploitation
(12 letter word)
plural

: exploitations

related terms

: Antiexploitation, nonexploitation, Nonexploitive, Nonexploitative, Counterexploitation, overexploitation, exploitage, exploitee, exploiture, exploitable, Exploitate, exploiter, exploitive, exploitative
exploration
(11 letter word)
plural

: explorations

related terms

: reexploration, explorable, explorate, explorer, explorative
explosion
(9 letter word)
plural

: explosions

related terms

: Microexplosion, coexplosion, preexplosion, pre-explosion, explosible, explosive
exponentiation
(14 letter word)
plural

: exponentiations

related terms

: exponential, exponentiate
extension
(9 letter word)
plural

: extensions

related terms

: hyperextension, Hyperextensible, nonextension, nonextensible, nonextensive, proextension, superextension, Superextensive, inextension, inextensible, inextensive, coextension, coextensive, counterextension, counter-extension, overextension, overextensive, re-extension, extensure, extensible, extensor, extensity, extensive
extermination
(13 letter word)
plural

: exterminations

related terms

: nonextermination, nonexterminative, self-extermination, exterminist, exterminable, exterminate, exterminative
externality
(11 letter word)
plural

: externalities

related terms

: nonexternality, nonexternal, external, externship, externate, externize, externization, externation, externity
extinction
(10 letter word)
plural

: extinctions

related terms

: nonextinction, semiextinction, Coextinction, preextinction, pre-extinction, extinctor, extinctive
extirpation
(11 letter word)
plural

: extirpations

related terms

: extirpable, extirpate, extirpative
extraction
(10 letter word)
plural

: extractions

related terms

: Microextraction, electroextraction, nonextraction, nonextractable, nonextractible, nonextractive, Coextraction, preextraction, pre-extraction, re-extraction, extractable, extractible, extractor, extractant, extractive
extravagance
(12 letter word)
plural

: extravagances

related terms

: proextravagance, extravagate, extravagence, extravagant, extravagation
extravasation
(13 letter word)
plural

: extravasations

related term

: extravasate
extrication
(11 letter word)
plural

: extrications

related terms

: nonextrication, extricable, extricate
exuberance
(10 letter word)
plural

: exuberances

related terms

: Hyperexuberance, nonexuberance, overexuberance, overexuberant, exuberate, exuberant, exuberation
exudation
(9 letter word)
plural

: exudations

related terms

: exudate, exudence, exudative
fabrication
(11 letter word)
plural

: fabrications

related terms

: Nanofabrication, Microfabrication, Photofabrication, prefabrication, refabrication, Fabricless, Fabriclike, fabricable, fabricate, fabricant, fabricative
faceplate
(9 letter word)
facetiousness
(13 letter word)
plural

: facetiousnesses

related terms

: nonfacetiousness, nonfacetious, facetious, facetiation
facilitation
(12 letter word)
plural

: facilitations

related terms

: facility, facilitate, facilitative
facilitator
(11 letter word)
plural

: facilitators

related terms

: facility, facilitate, facilitation, facilitative
fallboard
(9 letter word)
falsification
(13 letter word)
plural

: falsifications

related term

: falsify
fatherhood
(10 letter word)
plural

: fatherhoods

related term

: stepfatherhood
favourite
(9 letter word)
plural

: favourites

related term

: favouritism
featherbedding
(14 letter word)
fecundation
(11 letter word)
federalisation
(14 letter word)
plural

: federalisations

related terms

: federal, federate, federation, federative
federalization
(14 letter word)
plural

: federalizations

related terms

: refederalization, refederate, refederation, federal, federate, federation, federative
federation
(10 letter word)
plural

: federations

related terms

: profederation, confederation, confederal, confederate, confederative, interfederation, refederation, refederate, federal, federate, federative
fellowship
(10 letter word)
femaleness
(10 letter word)
plural

: femalenesses

related terms

: femalist, femalize, femality
feminineness
(12 letter word)
plural

: femininenesses

related terms

: femininism, femininity
fenestration
(12 letter word)
plural

: fenestrations

related terms

: interfenestration, interfenestral, fenestral, fenestrate
fermentation
(12 letter word)
plural

: fermentations

related terms

: nonfermentation, nonfermentable, nonfermentative, self-fermentation, autofermentation, cofermentation, Photofermentation, prefermentation, Refermentation, fermental, fermentarian, fermentable, fermentate, fermenter, fermentor, fermentive, fermentative
fermenting
(10 letter word)
related terms

: nonfermenting, fermental, fermentarian, fermentable, fermentate, fermenter, fermentor, fermentation, fermentive, fermentative
fertilisation
(13 letter word)
plural

: fertilisations

related terms

: self-fertilisation, fertilise, fertilize, fertilization, fertility
fertilization
(13 letter word)
plural

: fertilizations

related terms

: heterofertilization, self-fertilization, self-fertilize, self-fertilisation, self-fertility, Overfertilization, prefertilization, prefertilize, prefertility, refertilization, refertilize, fertilise, fertilize, fertilisation, fertility
festering
(9 letter word)
festivity
(9 letter word)
plural

: festivities

related terms

: infestivity, infestment, infester, infestious, infestant, infestation, infestive, festival, festivous
fetometry
(9 letter word)
fibrinolysis
(12 letter word)
fictionalisation
(16 letter word)
related terms

: fictional, fictionist, fictioner, fictionise, fictionize, fictionisation, fictionization
fictionalization
(16 letter word)
plural

: fictionalizations

related terms

: fictional, fictionist, fictioner, fictionise, fictionize, fictionisation, fictionization
figuration
(10 letter word)
plural

: figurations

related terms

: configuration, configural, configurable, configurate, configurative, exfiguration, transfiguration, transfigurate, transfigurative, disfiguration, disfigurer, disfigurative, prefiguration, prefigurate, prefigurer, prefigurative, figural, figurette, figurial, figurine, figurism, figurist, figury, figurable, figurate, figurer, figurize, figurant, figurative
filtration
(10 letter word)
plural

: filtrations

related terms

: Nanofiltration, Microfiltration, Biofiltration, Hyperfiltration, ultrafiltration, ultrafiltrate, infiltration, infiltrate, infiltrative, exfiltration, exfiltrate, transfiltration, interfiltration, interfiltrate, Refiltration, filtratable
fingering
(9 letter word)
fingerprinting
(14 letter word)
flagellum
(9 letter word)
plural

: flagella, flagellums
flashover
(9 letter word)
flirtation
(10 letter word)
plural

: flirtations

related term

: flirtatious
flocculation
(12 letter word)
plural

: flocculations

related terms

: flocculable, flocculate, flocculence, flocculous, flocculant, flocculent
florescence
(11 letter word)
plural

: florescences

related terms

: inflorescence, inflorescent, reflorescence, reflorescent, florescent
flowering
(9 letter word)
plural

: flowerings

related terms

: nonflowering, beflowering, beflower, inflowering, preflowering, Preflower, reflowering, Reflowable, reflower, flowerage, flowerful, flowerist, flowerless, flowerlet, flowerlike, flowery, flowerer
focussing
(9 letter word)
related terms

: self-focussing, misfocussing, prefocussing, refocussing
foetometry
(10 letter word)
foliation
(9 letter word)
plural

: foliations

related terms

: microfoliation, subfoliation, subfoliate, superfoliation, exfoliation, exfoliate, Exfoliant, exfoliative, perfoliation, perfoliate, prefoliation, subfoliate, foliature, foliator
footstall
(9 letter word)
forefront
(9 letter word)
foremanship
(11 letter word)
plural

: foremanships

related term

: subforemanship
foreshore
(9 letter word)
forethought
(11 letter word)
plural

: forethoughts

related terms

: forethoughtful, forethoughtless
formalism
(9 letter word)
plural

: formalisms

related terms

: Antiformalism, nonformalism, nonformal, nonformation, nonformative, informalism, informal, Informee, informable, informer, informous, informant, information, informity, informative, formalesque, formalist, formalness, formalise, formalize, formalisation, formalization, formality, formally
formalities
(11 letter word)
related terms

: informalities, informal, Informee, informable, informer, informous, informant, information, informity, informative, formalesque, formalism, formalist, formalness, formalise, formalize, formalisation, formalization, formality, formally
formality
(9 letter word)
plural

: formalities

related terms

: Semiformality, Conformality, informality, informal, Informee, informable, informer, informous, informant, information, informity, informative, formalesque, formalism, formalist, formalness, formalise, formalize, formalisation, formalization, formally
formation
(9 letter word)
plural

: formations

related terms

: uniformation, uniformal, uniformist, uniformless, uniformness, uniformer, uniformise, uniformize, uniformisation, uniformization, uniformity, uniformly, neoformation, neoformative, nonformation, nonformal, nonformative, self-formation, subformation, subformative, superformation, superformal, conformation, conformal, conformism, conformist, conformable, conformate, conformance, conformer, conformant, conformity, Conformative, information, informal, Informee, informable, informer, informous, informant, informity, informative, Exformation, transformation, transformism, transformist, transformable, transformance, transformer, Transformant, Transformity, transformative, autoformation, malformation, misformation, preformation, preformism, preformist, preformant, preformative, reformation, reformism, reformist, reformable, reformate, reformer, reformative, re-formation, re-former, re-formative, subformative, formature, formative
fossilisation
(13 letter word)
plural

: fossilisations

related terms

: fossilage, fossildom, Fossilhood, fossilify, fossilism, fossilist, fossillike, Fossilate, fossilise, fossilize, fossilization, fossilation, Fossility
fossilization
(13 letter word)
plural

: fossilizations

related terms

: fossilage, fossildom, Fossilhood, fossilify, fossilism, fossilist, fossillike, Fossilate, fossilise, fossilize, fossilisation, fossilation, Fossility
foundation
(10 letter word)
plural

: foundations

related terms

: subfoundation, prefoundation, prefounder, refoundation, refounder
fountainhead
(12 letter word)
fragmentation
(13 letter word)
plural

: fragmentations

related terms

: Multifragmentation, fragmental, fragmentist, fragmentate, fragmentise, fragmentize, fragmentisation, fragmentization
franchise
(9 letter word)
plural

: franchises

related terms

: infranchise, disfranchise, franchisal, franchisee, Franchisable, franchiser, franchisor
Frankenstein
(12 letter word)
friskiness
(10 letter word)
plural

: friskinesses

related terms

: friskier, friskily
frolicsomeness
(14 letter word)
fructification
(14 letter word)
plural

: fructifications

related term

: fructify
fulmination
(11 letter word)
plural

: fulminations

related terms

: fulminic, fulminate, fulminous, fulmineous, fulminant
functioning
(11 letter word)
related terms

: dysfunctioning, dysfunction, hyperfunctioning, hyperfunction, nonfunctioning, Nonfunction, malfunctioning, malfunction, Misfunctioning, overfunctioning, functional, functionless, Functionoid, functionate, functionize, functionation
fundament
(9 letter word)
plural

: fundaments

related term

: fundamental
funniness
(9 letter word)
plural

: funninesses

related terms

: funniment, funnier, funnily
galantine
(9 letter word)
gallstone
(9 letter word)
galvanisation
(13 letter word)
plural

: galvanisations

related terms

: galvanic, galvanism, galvanist, galvanise, galvanize, galvanization
galvanization
(13 letter word)
plural

: galvanizations

related terms

: electrogalvanization, electrogalvanic, electrogalvanize, regalvanization, regalvanize, galvanic, galvanism, galvanist, galvanise, galvanize, galvanisation
gametogenesis
(13 letter word)
gasification
(12 letter word)
plural

: gasifications

related terms

: hydrogasification, Regasification, gasify
gastrectomy
(11 letter word)
gastroenterostomy
(17 letter word)
gastrostomy
(11 letter word)
generalcy
(9 letter word)
generalship
(11 letter word)
geopolitics
(11 letter word)
related terms

: geopolitic, geopolitist
Germanism
(9 letter word)
plural

: Germanisms

related terms

: Anti-germanism, anti-Germanic, anti-Germanization, Pan-Germanism, Pan-germanic, Pan-germanist, Pan-germany, Pro-germanism, Germanian, germanic, germanist, germanite, Germanness, Germanoid, germany, Germanate, germanous, germanious, germanize, germanization, germanity
germination
(11 letter word)
plural

: germinations

related terms

: nongermination, nongerminal, nongerminative, progermination, Postgermination, regermination, regerminate, regerminative, germinal, germinable, germinate, germinance, germinant, germinative
glaciation
(10 letter word)
Gladstone
(9 letter word)
plural

: gladstones

related term

: gladstonian
glassworks
(10 letter word)
related term

: glassworker
glissando
(9 letter word)
plural

: glissandi, glissandos
goalkeeper
(10 letter word)
goaltender
(10 letter word)
governorship
(12 letter word)
plural

: governorships

related terms

: subgovernorship, vice-governorship
graduation
(10 letter word)
granulation
(11 letter word)
plural

: granulations

related terms

: Supergranulation, granulite, granulate, granulous, granulize, granulization, granulative
gravimetry
(10 letter word)
gravitation
(11 letter word)
plural

: gravitations

related terms

: antigravitation, antigravity, antigravitate, nongravitation, nongravity, nongravitative, supergravitation, Supergravity, supergravitate, gravitic, gravity, gravitate, gravitative
greengrocery
(12 letter word)
groundbreaking
(14 letter word)
plural

: groundbreakings

related term

: groundbreaker
grounding
(9 letter word)
plural

: groundings

related terms

: nongrounding, foregrounding, groundage, grounden, groundless, groundling, groundy, groundable, grounder, Groundation, groundman, groundly, groundward
groundwork
(10 letter word)
guardianship
(12 letter word)
guideline
(9 letter word)
gunnysack
(9 letter word)
gynaeolatry
(11 letter word)
gyneolatry
(10 letter word)
haemorrhoidectomy
(17 letter word)
hagiolatry
(10 letter word)
hairdressing
(12 letter word)
plural

: hairdressings

related term

: hairdresser
handcraft
(9 letter word)
plural

: handcrafts

related terms

: Handcrafter, handcraftman
handicraft
(10 letter word)
plural

: handicrafts

related terms

: handicraftship, handicrafter
handiwork
(9 letter word)
handwheel
(9 letter word)
handwriting
(11 letter word)
hardening
(9 letter word)
plural

: hardenings

related terms

: Nonhardening, self-hardening, Thermohardening, prehardening, prehardener, rehardening, hardenite, hardenable, hardener
haversack
(9 letter word)
headspring
(10 letter word)
headstock
(9 letter word)
headwater
(9 letter word)
healthcare
(10 letter word)
heathland
(9 letter word)
heliolatry
(10 letter word)
hemorrhoidectomy
(16 letter word)
plural

: hemorrhoidectomies
hermaphroditism
(15 letter word)
plural

: hermaphroditisms

related terms

: pseudohermaphroditism, pseudohermaphroditic, hermaphroditic, hermaphroditish, hermaphroditize
herringbone
(11 letter word)
heterosexualism
(15 letter word)
related term

: heterosexual
heterosexuality
(15 letter word)
plural

: heterosexualities

related term

: heterosexual
hiddenness
(10 letter word)
plural

: hiddennesses

related terms

: hiddenite, hiddenly
hierarchy
(9 letter word)
plural

: hierarchies

related terms

: antihierarchy, hierarchial
hieroglyph
(10 letter word)
plural

: hieroglyphs

related terms

: hieroglyphic, hieroglyphics, hieroglyphist, hieroglyphy, hieroglypher, hieroglyphize
hieroglyphic
(12 letter word)
plural

: hieroglyphics

related terms

: Nonhieroglyphic, pseudo-hieroglyphic, hieroglyphics, hieroglyphist, hieroglyphy, hieroglypher, hieroglyphize
hierolatry
(10 letter word)
historiography
(14 letter word)
homestretch
(11 letter word)
homoeroticism
(13 letter word)
homosexualism
(13 letter word)
homosexuality
(13 letter word)
horizontality
(13 letter word)
plural

: horizontalities

related terms

: horizontal, horizontic
horselaugh
(10 letter word)
plural

: horselaughs

related term

: horselaugher
horseplay
(9 letter word)
horsewhipping
(13 letter word)
housekeeping
(12 letter word)
plural

: housekeepings

related term

: nonhousekeeping
housewifery
(11 letter word)
housework
(9 letter word)
plural

: houseworks

related term

: houseworker
hullabaloo
(10 letter word)
humankind
(9 letter word)
hydrogenation
(13 letter word)
plural

: hydrogenations

related terms

: Biohydrogenation, perhydrogenation, perhydrogenate, perhydrogenize, Rehydrogenation, Hydrogenian, hydrogenic, Hydrogenless, Hydrogen-Like, hydrogenate, hydrogenous, hydrogenise, hydrogenize, hydrogenisation, hydrogenization, Hydrogenative
hydrolysis
(10 letter word)
hydrometry
(10 letter word)
hymeneals
(9 letter word)
hyperhidrosis
(13 letter word)
hyperidrosis
(12 letter word)
related term

: hemihyperidrosis
hypermenorrhea
(14 letter word)
hyperpnea
(9 letter word)
hyperventilation
(16 letter word)
plural

: hyperventilations

related term

: hyperventilate
hypnopedia
(10 letter word)
hypostasis
(10 letter word)
plural

: hypostases, hypostasises
hypsography
(11 letter word)
hypsometry
(10 letter word)
hysterotomy
(11 letter word)
idiolatry
(9 letter word)
idolisation
(11 letter word)
plural

: idolisations

related terms

: idolify, idolish, idolism, idolist, idolous, idolise, idolize, idolization
idolization
(11 letter word)
plural

: idolizations

related terms

: idolify, idolish, idolism, idolist, idolous, idolise, idolize, idolisation
illegitimacy
(12 letter word)
illustration
(12 letter word)
plural

: illustrations

related terms

: extra-illustration, extra-illustrate, nonillustration, Nonillustrious, nonillustrative, superillustration, superillustrate, overillustration, overillustrate, overillustrative, preillustration, preillustrate, reillustration, reillustrate, illustrable, illustrate, illustrous, illustrious, illustrative
imbibition
(10 letter word)
immunisation
(12 letter word)
plural

: immunisations

related terms

: immunist, immunise, immunize, immunization, immunity
immunization
(12 letter word)
plural

: immunizations

related terms

: hyperimmunization, hyperimmunize, hyperimmunity, isoimmunization, isoimmunize, isoimmunity, nonimmunization, nonimmunity, autoimmunization, autoimmunize, autoimmunity, Preimmunization, immunist, immunise, immunize, immunisation, immunity
immunoelectrophoresis
(21 letter word)
plural

: immunoelectrophoreses
impairment
(10 letter word)
plural

: impairments

related terms

: nonimpairment, preimpairment, impairable, impairer
imperialism
(11 letter word)
plural

: imperialisms

related terms

: anti-imperialism, archimperialism, archimperial, Neoimperialism, ultraimperialism, Cyberimperialism, imperial, imperiling, imperious
impersonation
(13 letter word)
plural

: impersonations

related terms

: impersonal, impersonify, impersonable, impersonate, impersonize, impersonization, impersonative
impertinence
(12 letter word)
plural

: impertinences

related term

: impertinent
impishness
(10 letter word)
plural

: impishnesses

related term

: impishly
implantation
(12 letter word)
impregnation
(12 letter word)
plural

: impregnations

related terms

: self-impregnation, superimpregnation, impregnable, impregnate, impregnant, impregnative
improperness
(12 letter word)
impropriety
(11 letter word)
improvisation
(13 letter word)
plural

: improvisations

related terms

: improvable, improver, improvise, improvize
inactivation
(12 letter word)
plural

: inactivations

related terms

: Bioinactivation, photoinactivation, inactivate, inactivity
inclination
(11 letter word)
plural

: inclinations

related terms

: noninclination, noninclinable, superinclination, coinclination, disinclination, misinclination, overinclination, overinclinable, preinclination, reinclination, inclinable, incliner
increment
(9 letter word)
incrustation
(12 letter word)
plural

: incrustations

related terms

: incrustment, incrustate, incrustant, incrustive
incubation
(10 letter word)
plural

: incubations

related terms

: Preincubation, incubee, incubate, incubous, incubative
incumbency
(10 letter word)
plural

: incumbencies

related terms

: superincumbency, superincumbence, superincumbent, incumbence, incumber, incumbant, incumbent, incumbition
indemnity
(9 letter word)
plural

: indemnities

related terms

: anti-indemnity, proindemnity, preindemnity, preindemnify, indemnify, indemnization
indirection
(11 letter word)
plural

: indirections

related terms

: indirectness, indirectly
indoctrination
(14 letter word)
plural

: indoctrinations

related terms

: counterindoctrination, counterindoctrinate, reindoctrination, reindoctrinate, indoctrinate, indoctrinize, indoctrinization
indorsement
(11 letter word)
plural

: indorsements

related terms

: reindorsement, indorsee, indorsable, indorser, indorsor, indorsation
induction
(9 letter word)
plural

: inductions

related terms

: anti-induction, anti-inductive, self-induction, self-inductance, self-inductive, superinduction, autoinduction, autoinductive, Coinduction, photoinduction, photoinductive, preinduction, preinductive, reinduction, inductee, inductance, inductor, inducteous, inductive
indulgence
(10 letter word)
plural

: indulgences

related terms

: nonindulgence, nonindulgent, self-indulgence, self-indulger, self-indulgent, superindulgence, superindulgent, overindulgence, Overindulger, overindulgent, preindulgence, preindulgent, reindulgence, indulgiate, indulger, indulgent
indweller
(9 letter word)
plural

: indwellers

related term

: indwelling
infiltration
(12 letter word)
plural

: infiltrations

related terms

: reinfiltration, reinfiltrate, infiltrate, infiltrative
infliction
(10 letter word)
plural

: inflictions

related terms

: self-infliction, preinfliction, reinfliction, inflictable, inflicter, inflictor, inflictive
inflorescence
(13 letter word)
plural

: inflorescences

related term

: inflorescent
infringement
(12 letter word)
plural

: infringements

related terms

: Noninfringement, infringible, infringer
infructescence
(14 letter word)
ingestion
(9 letter word)
plural

: ingestions

related terms

: ingestible, ingester, ingestant, ingestive
inhalation
(10 letter word)
plural

: inhalations

related terms

: Inhalable, inhaler, inhalant, inhalent
inhibition
(10 letter word)
plural

: inhibitions

related terms

: Noninhibition, semi-inhibition, Autoinhibition, disinhibition, Disinhibitor, interinhibition, interinhibitive, photoinhibition, inhibitable, inhibiter, inhibitor, inhibitive
initiation
(10 letter word)
plural

: initiations

related terms

: Photoinitiation, Postinitiation, preinitiation, preinitial, preinitiate, reinitiation, reinitiate, initial, Initiable, initiate, initiant, initiative
injustice
(9 letter word)
plural

: injustices

related term

: superinjustice
innovation
(10 letter word)
plural

: innovations

related terms

: Hyperinnovation, innovate, innovant, innovative
inoculating
(11 letter word)
related terms

: reinoculating, reinoculate, reinoculation, inoculable, inoculate, inoculant, inoculation, inoculative
inscription
(11 letter word)
plural

: inscriptions

related terms

: superinscription, preinscription, inscriptible, inscriptive
insemination
(12 letter word)
plural

: inseminations

related terms

: Inseminable, inseminate
insistence
(10 letter word)
plural

: insistences

related terms

: noninsistence, noninsistent, superinsistence, superinsistent, overinsistence, overinsistent, insisture, insister, insistent, insistive
insisting
(9 letter word)
related terms

: insisture, insistence, insister, insistent, insistive
inspectorship
(13 letter word)
plural

: inspectorships

related term

: subinspectorship
inspiration
(11 letter word)
plural

: inspirations

related terms

: reinspiration, Inspiral, inspirable, inspirate, inspirer, inspirant, inspirative
inspissation
(12 letter word)
plural

: inspissations

related terms

: inspissate, inspissant
installation
(12 letter word)
instantiation
(13 letter word)
institution
(11 letter word)
plural

: institutions

related terms

: noninstitution, superinstitution, malinstitution, reinstitution, instituter, institutor, institutive
instruction
(11 letter word)
plural

: instructions

related terms

: nanoinstruction, microinstruction, noninstruction, noninstructive, pseudoinstruction, self-instruction, self-instructor, macroinstruction, malinstruction, misinstruction, misinstructive, overinstruction, overinstructive, preinstruction, preinstructive, reinstruction, instructable, instructible, instructer, instructor, instructive
instructorship
(14 letter word)
instrument
(10 letter word)
plural

: instruments

related terms

: bioinstrument, bioinstrumentation, Hyperinstrument, underinstrument, instrumental, instrumentist, Instrumentlike, instrumentate, instrumentation, instrumentman, instrumentative
insulation
(10 letter word)
plural

: insulations

related terms

: Noninsulation, Superinsulation, disinsulation, preinsulation, preinsulate, insulate, insulance, Insulous, insulize, insulant, Insultive
insurance
(9 letter word)
plural

: insurances

related terms

: Microinsurance, noninsurance, Noninsurer, proinsurance, self-insurance, self-insurer, coinsurance, coinsurable, coinsurer, interinsurance, interinsurer, overinsurance, preinsurance, reinsurance, reinsurer, underinsurance, insuree, insurable, insurer, insurant
integration
(11 letter word)
plural

: integrations

related terms

: nonintegration, Nonintegral, nonintegrable, nonintegrity, Nonintegrative, prointegration, self-integration, Autointegration, Cointegration, disintegration, disintegrable, disintegrate, disintegrous, disintegrant, disintegrity, disintegrative, Postintegration, Preintegration, reintegration, reintegrate, reintegrative, integral, integrable, integrate, Integrous, integrious, integrant, integrity, integrative
intercourse
(11 letter word)
plural

: intercourses

related terms

: nonintercourse, non-intercourse, preintercourse
internship
(10 letter word)
interposition
(13 letter word)
plural

: interpositions

related terms

: noninterposition, Interpositive
interpretation
(14 letter word)
plural

: interpretations

related terms

: counterinterpretation, misinterpretation, misinterpretable, misinterpreter, Overinterpretation, Photointerpretation, preinterpretation, preinterpretative, reinterpretation, Reinterpretable, interpretable, interpretate, interpreter, interpretor, Interpretant, interpretive, interpretative
intersection
(12 letter word)
intervention
(12 letter word)
plural

: interventions

related terms

: nonintervention, non-intervention, prointervention, Cointervention, reintervention, interventor, interventive
intonation
(10 letter word)
plural

: intonations

related terms

: intonable, intonate, intoner
intrusion
(9 letter word)
intumescence
(12 letter word)
plural

: intumescences

related term

: intumescent
intumescency
(12 letter word)
related terms

: intumescence, intumescent
intussusception
(15 letter word)
plural

: intussusceptions

related term

: intussusceptive
invalidation
(12 letter word)
plural

: invalidations

related terms

: invalidcy, invalidhood, invalidish, invalidism, invalidness, invalidship, invalidate, invalidity, invalidly
invention
(9 letter word)
plural

: inventions

related terms

: self-invention, Coinvention, preinvention, preinventive, reinvention, reinventor, Reinventive, inventful, inventable, inventible, inventer, inventor, Inventious, inventive
inversion
(9 letter word)
plural

: inversions

related terms

: reinversion, inversable, inversor, inversive
investigating
(13 letter word)
related terms

: preinvestigating, preinvestigate, preinvestigation, reinvestigating, reinvestigate, reinvestigation, investigable, investigate, investigation, investigative
investigation
(13 letter word)
plural

: investigations

related terms

: Counterinvestigation, preinvestigation, preinvestigate, reinvestigation, reinvestigate, investigable, investigate, investigative
investment
(10 letter word)
plural

: investments

related terms

: Noninvestment, proinvestment, Subinvestment, counterinvestment, disinvestment, malinvestment, overinvestment, Overinvestor, preinvestment, reinvestment, Reinvestor, Underinvestment, Investee, investure, investable, investible, investor, investion, investitive
invigoration
(12 letter word)
plural

: invigorations

related terms

: reinvigoration, reinvigorate, invigorate, invigorant, invigorative
involution
(10 letter word)
plural

: involutions

related terms

: hyperinvolution, self-involution, subinvolution, superinvolution
inwardness
(10 letter word)
plural

: inwardnesses

related term

: inwardly
iodination
(10 letter word)
plural

: iodinations

related term

: iodinate
ionisation
(10 letter word)
ionization
(10 letter word)
plural

: ionizations

related terms

: self-ionization, autoionization, Autoionize, Overionization, photoionization, Photoionize, Photoionisation, Preionization, Reionization, ionizable, ionizer
ionophoresis
(12 letter word)
ironworks
(9 letter word)
irrepressibility
(16 letter word)
plural

: irrepressibilities

related terms

: irrepressible, irrepressive
irrigation
(10 letter word)
plural

: irrigations

related terms

: electroirrigation, nonirrigation, nonirrigable, proirrigation, subirrigation, subirrigate, autoirrigation, interirrigation, overirrigation, overirrigate, preirrigation, reirrigation, reirrigate, subirrigate, irriguous, irrigable, irrigate, irrigant, irrigative
isometric
(9 letter word)
plural

: isometrics

related terms

: pseudoisometric, pseudo-isometric, isometrics, isometry
isometrics
(10 letter word)
related terms

: isometric, isometry
itemisation
(11 letter word)
related terms

: itemy, itemise, itemize, itemization
itemization
(11 letter word)
plural

: itemizations

related terms

: itemy, itemise, itemize, itemisation
iteration
(9 letter word)
plural

: iterations

related terms

: reiteration, reiterable, reiterate, reiterance, reiterant, reiterative, iterable, iterate, iterance, iterant, iterative
itinerary
(9 letter word)
jambalaya
(9 letter word)
jauntiness
(10 letter word)
plural

: jauntinesses

related terms

: jauntier, jauntily
jejunostomy
(11 letter word)
jocularity
(10 letter word)
plural

: jocularities

related terms

: overjocularity, overjocularly, jocularness, jocularly
judgeship
(9 letter word)
plural

: judgeships

related term

: subjudgeship
judicature
(10 letter word)
judiciary
(9 letter word)
plural

: judiciaries

related terms

: antejudiciary, subjudiciary, pre-judiciary, judiciarily
juvenescence
(12 letter word)
plural

: juvenescences

related terms

: rejuvenescence, rejuvenescent, juvenescent
juxtaposition
(13 letter word)
plural

: juxtapositions

related term

: juxtapositive
kainogenesis
(12 letter word)
kaleidoscope
(12 letter word)
plural

: kaleidoscopes

related term

: kaleidoscopic
kenogenesis
(11 letter word)
kidnapping
(10 letter word)
laboratory
(10 letter word)
lachrymation
(12 letter word)
plural

: lachrymations

related terms

: lachrymal, lachrymist, lachrymable, Lachrymate, lachrymous
lacquerware
(11 letter word)
lacrimation
(11 letter word)
plural

: lacrimations

related term

: lacrimal
lactation
(9 letter word)
plural

: lactations

related terms

: hyperlactation, superlactation, overlactation, overlactate
lakefront
(9 letter word)
lamentation
(11 letter word)
plural

: lamentations

related terms

: lamentful, lamentable, lamenter, lamentive
lampshade
(9 letter word)
lanthanide
(10 letter word)
lanthanoid
(10 letter word)
lanthanon
(9 letter word)
lavishness
(10 letter word)
plural

: lavishnesses

related terms

: overlavishness, overlavishly, lavishment, lavisher, lavishly
leadership
(10 letter word)
learnedness
(11 letter word)
plural

: learnednesses

related terms

: overlearnedness, overlearnedly, learnedly
leatherwork
(11 letter word)
plural

: leatherworks

related term

: leatherworker
lectureship
(11 letter word)
lecturing
(9 letter word)
related terms

: prelecturing, lecturee, lecturess, lecturette, lecturer
leftfield
(9 letter word)
legateship
(10 letter word)
plural

: legateships

related term

: vice-legateship
legislatorship
(14 letter word)
leitmotif
(9 letter word)
leitmotiv
(9 letter word)
lengthening
(11 letter word)
lettering
(9 letter word)
plural

: letterings

related terms

: relettering, reletter, Letteral, letterless, Letterlike, letterure, letterer, letterman
lexicography
(12 letter word)
liberation
(10 letter word)
plural

: liberations

related terms

: nonliberation, nonliberal, Postliberation, preliberation, preliberal, preliberate, liberal, liberian, Liberite, liberate, liberty, liberative
librarianship
(13 letter word)
plural

: librarianships

related term

: sublibrarianship
libration
(9 letter word)
plural

: librations

related terms

: antilibration, equilibration, equilibrial, equilibrist, equilibrate, equilibriate, equilibrious, equilibrise, equilibrize, equilibrant, equilibrity, equilibrative, Libratious
lieutenancy
(11 letter word)
plural

: lieutenancies

related terms

: sublieutenancy, sublieutenant, sublieutenant, lieutenant
lieutenant
(10 letter word)
plural

: lieutenants

related terms

: sublieutenant, vice-lieutenant, underlieutenant
liquefaction
(12 letter word)
plural

: liquefactions

related terms

: colliquefaction, Reliquefaction, liquefactive
literature
(10 letter word)
liveliness
(10 letter word)
plural

: livelinesses

related terms

: overliveliness, livelihood, livelier, livelily
logistics
(9 letter word)
lordolatry
(10 letter word)
lovemaking
(10 letter word)
lowliness
(9 letter word)
plural

: lowlinesses

related terms

: lowlihood, lowlier, lowlily
loxodrome
(9 letter word)
plural

: loxodromes

related terms

: loxodromic, loxodromics, loxodromism, loxodromy
lumberyard
(10 letter word)
luxuriation
(11 letter word)
plural

: luxuriations

related terms

: luxuriate, luxuriance, luxurious, luxuriant, luxurient, luxurity
macedoine
(9 letter word)
maceration
(10 letter word)
plural

: macerations

related terms

: self-maceration, emaceration, emacerate, macerable, macerate, macerative
machination
(11 letter word)
plural

: machinations

related terms

: antimachination, antimachinery, countermachination, machinal, machinery, machinify, machinism, machinist, machinable, machinate, machiner, machinize, machinization
magistracy
(10 letter word)
plural

: magistracies

related terms

: promagistracy, comagistracy
magistrature
(12 letter word)
magnetisation
(13 letter word)
plural

: magnetisations

related terms

: magnetic, magnetics, magnetify, magnetism, magnetist, magnetite, Magnetless, Magnetlike, magnetoid, magnetise, magnetize, magnetization
magnetization
(13 letter word)
plural

: magnetizations

related terms

: Diamagnetization, Metamagnetization, Photomagnetization, remagnetization, remagnetize, magnetic, magnetics, magnetify, magnetism, magnetist, magnetite, Magnetless, Magnetlike, magnetoid, magnetise, magnetize, magnetisation
mainsheet
(9 letter word)
maintenance
(11 letter word)
plural

: maintenances

related terms

: nonmaintenance, self-maintenance, premaintenance, remaintenance
makeready
(9 letter word)
malabsorption
(13 letter word)
malfeasance
(11 letter word)
plural

: malfeasances

related terms

: malfeasor, malfeasant
malposition
(11 letter word)
malpractice
(11 letter word)
malversation
(12 letter word)
management
(10 letter word)
plural

: managements

related terms

: Micromanagement, Antimanagement, Ecomanagement, nonmanagement, Nonmanager, Comanagement, Macro-Management, mismanagement, mismanager, remanagement, managee, managery, manager
managership
(11 letter word)
plural

: managerships

related term

: submanagership
mannequin
(9 letter word)
manoeuvre
(9 letter word)
plural

: manoeuvres

related terms

: outmanoeuvre, manoeuvrable, manoeuvrer
manufactory
(11 letter word)
manufacture
(11 letter word)
plural

: manufactures

related terms

: nonmanufacture, Nonmanufacturer, semimanufacture, premanufacture, premanufacturer, remanufacture, remanufacturer, Manufacturage, manufactural, manufacturess, Manufactury, manufacturable, manufacturer
manufacturer
(12 letter word)
manumission
(11 letter word)
plural

: manumissions

related term

: manumissive
manuscript
(10 letter word)
plural

: manuscripts

related terms

: manuscriptal, manuscription
marginality
(11 letter word)
plural

: marginalities

related terms

: marginal, Marginless, marginate, margination
marketplace
(11 letter word)
marshalship
(11 letter word)
masculinisation
(15 letter word)
related terms

: masculinism, masculinist, masculinise, masculinize, masculinization, masculinity
masculinity
(11 letter word)
plural

: masculinities

related terms

: nonmasculinity, supermasculinity, ultramasculinity, masculinism, masculinist, masculinise, masculinize, masculinisation, masculinization
masculinization
(15 letter word)
mastering
(9 letter word)
plural

: masterings

related terms

: self-mastering, self-mastery, overmastering, overmaster, Remastering, masterdom, masterful, masterhood, masterless, masterlike, masterling, mastership, mastery, masterable, masterate, masterer, masterous, masterman, masterly
masterpiece
(11 letter word)
mastership
(10 letter word)
plural

: masterships

related term

: postmastership
mastoidal
(9 letter word)
materialisation
(15 letter word)
plural

: materialisations

related terms

: material, materiarian, materiable, materiate, materiation
materialization
(15 letter word)
plural

: materializations

related terms

: immaterialization, immaterial, immateriate, rematerialization, material, materiarian, materiable, materiate, materiation
maternalism
(11 letter word)
plural

: maternalisms

related terms

: maternal, maternity
maturation
(10 letter word)
plural

: maturations

related terms

: nonmaturation, nonmaturity, nonmaturative, prematuration, prematurity, maturish, maturable, maturate, maturer, maturant, maturity, maturative
maximization
(12 letter word)
plural

: maximizations

related terms

: maximal, maximian, maximist, maximite, maximate, maximise, maximize, maximisation, maximation
mayoralty
(9 letter word)
measurement
(11 letter word)
plural

: measurements

related terms

: micromeasurement, self-measurement, mismeasurement, premeasurement, remeasurement, measurage, measurable, measurer, measuration
measuring
(9 letter word)
plural

: measurings

related terms

: commeasuring, commeasurable, intermeasuring, intermeasurable, mismeasuring, outmeasuring, premeasuring, remeasuring, undermeasuring, measurage, measurable, measurer, measuration
mechanism
(9 letter word)
plural

: mechanisms

related terms

: Nanomechanism, Micromechanism, antimechanism, antimechanist, antimechanization, automechanism, telemechanism, telemechanic, telemechanics, mechanal, mechanic, mechanics, mechanist, Mechanoid, mechanise, mechanize, mechanisation, mechanization
mediation
(9 letter word)
plural

: mediations

related terms

: nonmediation, Nonmedial, nonmediative, submediation, submedial, submediant, intermediation, intermedial, intermediate, intermedious, remediation, remedial, remediless, remediable, remediate, submedial, submediant, mediacy, mediator, mediatise, mediatize, mediatisation, mediatization, mediative
melioration
(11 letter word)
plural

: meliorations

related terms

: meliorism, meliorist, meliorable, meliorate, meliorant, meliority, meliorative
memorialisation
(15 letter word)
related terms

: memorial, memorious
memorialization
(15 letter word)
plural

: memorializations

related terms

: memorial, memorious
menorrhagia
(11 letter word)
plural

: menorrhagias

related term

: dysmenorrhagia
menstruation
(12 letter word)
plural

: menstruations

related terms

: pseudomenstruation, mismenstruation
menstruum
(9 letter word)
plural

: menstrua, menstruums

related term

: intermenstruum
mensuration
(11 letter word)
plural

: mensurations

related terms

: dimensuration, commensuration, commensurable, commensurate, mensural, mensurable, mensurate, mensurative
merriment
(9 letter word)
plural

: merriments

related terms

: overmerriment, overmerriness, overmerrily
messiahship
(11 letter word)
metalwork
(9 letter word)
plural

: metalworks

related term

: metalworker
metalworking
(12 letter word)
plural

: metalworkings

related term

: metalworker
metamorphism
(12 letter word)
plural

: metamorphisms

related terms

: hypermetamorphism, hypermetamorphic, pyrometamorphism, pyrometamorphic, thermometamorphism, thermometamorphic, ultrametamorphism, Ultrametamorphic, hydrometamorphism, metamorphic, metamorphy, metamorphous, metamorphize, Metamorphization
metaphysis
(10 letter word)
metathesis
(10 letter word)
metrification
(13 letter word)
plural

: metrifications

related term

: metrify
micrometry
(10 letter word)
microphoning
(12 letter word)
related terms

: microphonic, microphonics, microphonism
microsurgery
(12 letter word)
ministration
(12 letter word)
plural

: ministrations

related terms

: nonministration, ministral, ministress, ministry, ministrable, ministrate, ministrer, ministrant, ministrative
misalignment
(12 letter word)
misbehavior
(11 letter word)
misbehaviour
(12 letter word)
mischievousness
(15 letter word)
plural

: mischievousnesses

related terms

: nonmischievousness, nonmischievous, mischievous, Mischievious
misconduct
(10 letter word)
misdating
(9 letter word)
misdirection
(12 letter word)
misfeasance
(11 letter word)
plural

: misfeasances

related term

: misfeasor
misplacement
(12 letter word)
misrepresentation
(17 letter word)
plural

: misrepresentations

related terms

: premisrepresentation, remisrepresentation, misrepresentee, misrepresenter, misrepresentative
mistiming
(9 letter word)
mistreatment
(12 letter word)
modelling
(9 letter word)
plural

: modelling, modellings

related terms

: Aeromodelling, Biomodelling, remodelling, remodelment, remodeler, Modeldom, Modelesque, modeless, modelist, modeler, modelize, Modelization, Modelly
moderation
(10 letter word)
plural

: moderations

related terms

: promoderation, immoderation, immoderate, moderate, Moderance, moderant
moderatorship
(13 letter word)
modernism
(9 letter word)
plural

: modernisms

related terms

: antimodernism, antimodernist, antimodernness, antimodernization, antimodernly, Hypermodernism, ultramodernism, ultramodernist, Ultramodernity, postmodernism, modernish, modernist, modernness, moderner, modernise, modernize, modernisation, modernization, modernity, modernly
monitrice
(9 letter word)
monocline
(9 letter word)
plural

: monoclines

related terms

: monoclinal, monoclinian, monoclinic, monoclinism, monoclinous
monolatry
(9 letter word)
monophony
(9 letter word)
monopsony
(9 letter word)
monstrosity
(11 letter word)
morphogenesis
(13 letter word)
plural

: morphogeneses

related term

: photomorphogenesis
mousetrap
(9 letter word)
multitude
(9 letter word)
plural

: multitudes

related term

: overmultitude
musclebuilding
(14 letter word)
muscularity
(11 letter word)
plural

: muscularities

related terms

: intermuscularity, intermuscularly, Muscularness, muscularize, muscularly
myelinisation
(13 letter word)
related terms

: myelinic, myelinate, myelinization, myelination
myelinization
(13 letter word)
plural

: myelinizations

related terms

: myelinic, myelinate, myelinisation, myelination
myringectomy
(12 letter word)
myringoplasty
(13 letter word)
myringotomy
(11 letter word)
mystification
(13 letter word)
plural

: mystifications

related terms

: overmystification, overmystify, mystific, mystify
nationality
(11 letter word)
navigation
(10 letter word)
plural

: navigations

related terms

: astronavigation, geonavigation, Metanavigation, nonnavigation, nonnavigable, Cybernavigation, misnavigation, misnavigate, renavigation, renavigate, navigable, navigate, navigant
necessity
(9 letter word)
plural

: necessities

related terms

: nonnecessity, non-necessity, supernecessity, necessarian, necessism, necessist
needlecraft
(11 letter word)
needlework
(10 letter word)
plural

: needleworks

related term

: needleworker
negotiation
(11 letter word)
plural

: negotiations

related terms

: nonnegotiation, nonnegotiable, pronegotiation, prenegotiation, prenegotiate, renegotiation, renegotiable, renegotiate, negotiable, negotiate, negotious, negotiant
nephrolith
(10 letter word)
related term

: nephrolithic
netkeeper
(9 letter word)
neurogenesis
(12 letter word)
neurosurgery
(12 letter word)
neuroticism
(11 letter word)
plural

: neuroticisms

related term

: neuroticize
neutralisation
(14 letter word)
related terms

: neutralism, neutralist, neutralness, neutralise, neutralize, neutralization, neutrality, neutrally
neutralization
(14 letter word)
plural

: neutralizations

related terms

: Microneutralization, overneutralization, neutralism, neutralist, neutralness, neutralise, neutralize, neutralisation, neutrality, neutrally
nightlife
(9 letter word)
nightwork
(9 letter word)
related term

: nightworker
nitrification
(13 letter word)
plural

: nitrifications

related term

: nitrify
noctambulation
(14 letter word)
plural

: noctambulations

related terms

: noctambulism, noctambulist, noctambulate, noctambulous, noctambulant
noctambulism
(12 letter word)
plural

: noctambulisms

related terms

: noctambulist, noctambulate, noctambulous, noctambulant, noctambulation
nomograph
(9 letter word)
plural

: nomographs

related terms

: nomographic, nomography, nomographer
nonconformism
(13 letter word)
plural

: nonconformisms

related terms

: Nonconformal, nonconformist, nonconformable, nonconformance, nonconformer, nonconformity
nonprofit
(9 letter word)
plural

: nonprofits

related term

: nonprofitable
northeast
(9 letter word)
plural

: northeasts

related terms

: northeastern, northeaster, northeastward
northernness
(12 letter word)
plural

: northernnesses

related terms

: northerner, northernize, northernly
northwest
(9 letter word)
plural

: northwests

related terms

: northwestern, northwester, northwestward
nourishment
(11 letter word)
plural

: nourishments

related terms

: nonnourishment, self-nourishment, malnourishment, overnourishment, renourishment, undernourishment, nourishable, nourisher
novelisation
(12 letter word)
plural

: novelisations

related terms

: noveldom, novelese, novelesque, novelette, novelish, novelism, novelist, novelless, novellike, novelness, novelise, novelize, novelization, novelant, novelty, novelly
novelization
(12 letter word)
plural

: novelizations

related terms

: noveldom, novelese, novelesque, novelette, novelish, novelism, novelist, novelless, novellike, novelness, novelise, novelize, novelisation, novelant, novelty, novelly
nurturance
(10 letter word)
plural

: nurturances

related terms

: nurtural, nurturable, nurturer, nurturant
obfuscation
(11 letter word)
plural

: obfuscations

related terms

: obfuscable, obfuscate, obfuscous, obfuscity
objectification
(15 letter word)
plural

: objectifications

related terms

: nonobjectification, self-objectification, overobjectification, overobjectify, objectify
objection
(9 letter word)
plural

: objections

related terms

: nonobjection, nonobjective, superobjection, counterobjection, preobjection, preobjective, Object-Based, objectee, objecthood, objectify, objectless, Objectlike, objectable, objecter, objector, objectize, objectization, objectant, objectation, objective, objectative
observation
(11 letter word)
plural

: observations

related terms

: nonobservation, nonobservable, nonobservance, nonobservant, self-observation, inobservation, inobservable, inobservance, inobservant, auto-observation, malobservation, malobservance, preobservation, preobservance, reobservation, observable, observance, observer, observant, observative
obstruction
(11 letter word)
plural

: obstructions

related terms

: preobstruction, obstructer, obstructor, obstructant, obstructive
occasions
(9 letter word)
occlusion
(9 letter word)
plural

: occlusions

related terms

: infraocclusion, nonocclusion, nonocclusive, malocclusion, preocclusion, occlusal, occlusor, occlusive
occupation
(10 letter word)
plural

: occupations

related terms

: anteoccupation, Antioccupation, nonoccupation, nonoccupance, nonoccupant, self-occupation, inoccupation, disoccupation, disoccupy, preoccupation, preoccupy, preoccupate, preoccupant, preoccupative, reoccupation, reoccupy, occupy, occupable, occupance, occupant, occupative
oceanfront
(10 letter word)
odontiasis
(10 letter word)
related term

: dysodontiasis
offensive
(9 letter word)
plural

: offensives

related terms

: nonoffensive, quasi-offensive, superoffensive, inoffensive, counteroffensive, overoffensive, preoffensive, offensible
officialdom
(11 letter word)
olecranon
(9 letter word)
oligomenorrhea
(14 letter word)
oligopoly
(9 letter word)
onslaught
(9 letter word)
opacification
(13 letter word)
operation
(9 letter word)
plural

: operations

related terms

: Microoperation, Multioperation, paraoperation, Paraoperative, pro-operation, inoperation, inoperable, Inoperant, inoperative, cooperation, cooperage, cooperite, coopery, cooperate, cooperant, cooperative, co-operation, co-operable, co-operate, co-operant, co-operative, Counteroperation, disoperation, Interoperation, maloperation, Misoperation, preoperation, preoperate, preoperative, reoperation, reoperate, Teleoperation, operette, operable, operate, operance, operant, operative
opsonisation
(12 letter word)
related terms

: opsonic, opsonify, opsonist, opsonoid, Opsony, opsonize, opsonization
opsonization
(12 letter word)
plural

: opsonizations

related terms

: opsonic, opsonify, opsonist, opsonoid, Opsony, opsonize, opsonisation
optometry
(9 letter word)
plural

: optometries

related terms

: dioptometry, perioptometry
orchiopexy
(10 letter word)
ordination
(10 letter word)
plural

: ordinations

related terms

: nonordination, Nonordinal, subordination, subordinal, subordinate, subordinative, superordination, superordinal, superordinate, inordination, inordinate, inordinance, coordination, coordinal, coordinate, coordinative, co-ordination, co-ordinal, co-ordinate, co-ordinance, co-ordinative, disordination, disordinate, disordinance, foreordination, foreordinate, misordination, postordination, preordination, preordinance, reordination, reordinate, subordinal, subordinate, subordinative, ordinal, ordinee, ordinable, ordinate, ordinance, ordinant, ordinative
organisation
(12 letter word)
plural

: organisations

related terms

: self-organisation, disorganisation, reorganisation, underorganisation, underorganization, organal, organette, organic, organics, organify, organism, organist, organless, Organlike, organoid, organy, organer, organise, organize, organization, organity
organization
(12 letter word)
plural

: organizations

related terms

: nonorganization, nonorganic, Nonorganism, self-organization, self-organisation, superorganization, superorganic, superorganism, superorganize, inorganization, inorganic, Inorganize, inorganity, counterorganization, disorganization, disorganic, disorganise, disorganize, disorganisation, intraorganization, malorganization, misorganization, misorganize, overorganization, overorganize, preorganization, preorganic, preorganize, reorganization, reorganise, reorganize, reorganisation, underorganization, underorganisation, organal, organette, organic, organics, organify, organism, organist, organless, Organlike, organoid, organy, organer, organise, organize, organisation, organity
orientation
(11 letter word)
plural

: orientations

related terms

: Biorientation, nonorientation, nonoriental, nonorientable, disorientation, disorientate, misorientation, reorientation, Reorientable, reorientate, oriental, oriency, orientite, orientness, Orientable, orientate, orienter, orientize, orientization, orientative, oriently
ornamentalism
(13 letter word)
related terms

: ornamental, ornamentist, ornamenter, ornamentation
orthography
(11 letter word)
plural

: orthographies

related term

: inorthography
oscillation
(11 letter word)
plural

: oscillations

related term

: semioscillation
osteophyte
(10 letter word)
plural

: osteophytes

related terms

: periosteophyte, osteophytic
osteotomy
(9 letter word)
plural

: osteotomies

related term

: periosteotomy
outercourse
(11 letter word)
outpouring
(10 letter word)
plural

: outpourings

related term

: outpourer
outwardness
(11 letter word)
plural

: outwardnesses

related term

: outwardly
overacting
(10 letter word)
related terms

: Overactor, overaction, overactive
overactivity
(12 letter word)
plural

: overactivities

related terms

: Overactor, overaction, overactive
overdrive
(9 letter word)
plural

: overdrives

related terms

: overdress, overdry
overexertion
(12 letter word)
overlayer
(9 letter word)
overlordship
(12 letter word)
overnighter
(11 letter word)
overprotection
(14 letter word)
plural

: overprotections

related terms

: Overprotector, overprotective
overreaction
(12 letter word)
plural

: overreactions

related term

: overreactive
overshielding
(13 letter word)
overspill
(9 letter word)
plural

: overspills

related term

: overspilling
overthrow
(9 letter word)
plural

: overthrows

related terms

: preoverthrow, overthrowal, overthrowable, overthrower
ownership
(9 letter word)
oxidation
(9 letter word)
plural

: oxidations

related terms

: Antioxidation, dysoxidation, dysoxidize, Electrooxidation, hyperoxidation, nonoxidation, nonoxidization, nonoxidative, self-oxidation, suboxidation, Superoxidation, autooxidation, auto-oxidation, auto-oxidize, Overoxidation, peroxidation, peroxidic, peroxidate, peroxidize, Peroxidative, photooxidation, photooxidative, reoxidation, reoxidise, reoxidize, oxidic, oxidable, oxidate, oxidise, oxidize, oxidisation, oxidization, oxidant, oxidative
oxidisation
(11 letter word)
plural

: oxidisations

related terms

: oxidic, oxidable, oxidate, oxidise, oxidize, oxidization, oxidant, oxidation, oxidative
oxidization
(11 letter word)
plural

: oxidizations

related terms

: nonoxidization, nonoxidation, nonoxidative, overoxidization, overoxidize, Overoxidation, oxidic, oxidable, oxidate, oxidise, oxidize, oxidisation, oxidant, oxidation, oxidative
oxidoreduction
(14 letter word)
oxygenation
(11 letter word)
plural

: oxygenations

related terms

: Microoxygenation, antioxygenation, antioxygenic, hyperoxygenation, hyperoxygenate, hyperoxygenize, Monooxygenation, superoxygenation, superoxygenate, disoxygenation, disoxygenate, Photooxygenation, Reoxygenation, Oxygenian, oxygenic, oxygenless, Oxygenlike, oxygenate, oxygenous, oxygenise, oxygenize, oxygenization, oxygenant
packaging
(9 letter word)
plural

: packagings

related terms

: Nonpackaging, prepackaging, repackaging, repackager, packager
packinghouse
(12 letter word)
pageantry
(9 letter word)
palatopharyngoplasty
(20 letter word)
palingenesis
(12 letter word)
pantomime
(9 letter word)
plural

: pantomimes

related terms

: pantomimic, pantomimish, pantomimist, pantomimer
paperwork
(9 letter word)
paragraph
(9 letter word)
plural

: paragraphs

related terms

: subparagraph, reparagraph, paragraphic, paragraphism, paragraphist, paragrapher, paragraphize
paraprofessional
(16 letter word)
plural

: paraprofessionals
paronomasia
(11 letter word)
partnership
(11 letter word)
plural

: partnerships

related terms

: subpartnership, copartnership, prepartnership
pastorate
(9 letter word)
plural

: pastorates

related terms

: copastorate, pastorage, pastoral, pastorhood, pastorless, pastorlike, pastorling, pastorship, pastorize, pastorly
pastorship
(10 letter word)
plural

: pastorships

related term

: subpastorship
paternity
(9 letter word)
patristics
(10 letter word)
patrology
(9 letter word)
related terms

: patrologic, patrologist
patronage
(9 letter word)
plural

: patronages

related terms

: Antipatronage, propatronage, vice-patronage
peacekeeping
(12 letter word)
peasanthood
(11 letter word)
pelvimetry
(10 letter word)
peppiness
(9 letter word)
plural

: peppinesses

related terms

: peppier, peppily
peptisation
(11 letter word)
peptization
(11 letter word)
plural

: peptizations

related terms

: peptizable, peptizer
perception
(10 letter word)
plural

: perceptions

related terms

: Chemoperception, nonperception, nonperceptible, nonperceptive, self-perception, self-perceptive, imperception, imperceptible, imperceptive, coperception, misperception, preperception, preperceptive, reperception, perceptible, perceptive
percolation
(11 letter word)
plural

: percolations

related terms

: repercolation, percolable, percolate, percolative
percussion
(10 letter word)
plural

: percussions

related terms

: repercussion, repercussor, repercussive, percussor, percussive
perforation
(11 letter word)
plural

: perforations

related terms

: imperforation, imperforable, imperforate, perforable, perforate, perforant, perforative
performance
(11 letter word)
plural

: performances

related terms

: Midperformance, Antiperformance, Multiperformance, nonperformance, nonperformer, Nonperformative, non-performance, misperformance, Outperformance, Postperformance, Preperformance, reperformance, Underperformance, Performic, performable, performer, performant, performative
performing
(10 letter word)
plural

: performings

related terms

: nonperforming, nonperformance, nonperformer, Nonperformative, outperforming, Outperformance, Outperformer, Underperforming, Performic, performable, performance, performer, performant, performative
perfumery
(9 letter word)
perimeter
(9 letter word)
plural

: perimeters

related terms

: isoperimeter, semiperimeter, photoperimeter
peristalsis
(11 letter word)
plural

: peristalses

related terms

: antiperistalsis, hyperperistalsis, Retroperistalsis
perkiness
(9 letter word)
plural

: perkinesses

related terms

: perkier, perkily
permeation
(10 letter word)
plural

: permeations

related terms

: nonpermeation, permeator, permeative
permutation
(11 letter word)
perpetuation
(12 letter word)
plural

: perpetuations

related terms

: nonperpetuation, nonperpetual, nonperpetuance, nonperpetuity, self-perpetuation, perpetual, perpetuable, perpetuate, perpetuance, perpetuant, perpetuity
perseverance
(12 letter word)
plural

: perseverances

related terms

: nonperseverance, nonperseverant, perseverate, perseverant, perseveration, perseverative
perseveration
(13 letter word)
plural

: perseverations

related terms

: perseverate, perseverance, perseverant, perseverative
persistence
(11 letter word)
plural

: persistences

related terms

: Antipersistence, nonpersistence, nonpersistent, Persistable, persistance, persister, persistent, persistive
personation
(11 letter word)
plural

: personations

related terms

: impersonation, impersonal, impersonify, impersonable, impersonate, impersonize, impersonization, impersonative, personage, personal, personhood, personify, Personlike, personship, personable, personate, personize, personization, personative
personnel
(9 letter word)
perspiration
(12 letter word)
plural

: perspirations

related terms

: perspiry, perspirable, perspirate, perspirer, perspirant, perspirative
perturbation
(12 letter word)
plural

: perturbations

related terms

: imperturbation, imperturbable, Photoperturbation, perturbment, perturbable, perturbate, perturbance, perturber, perturbant, perturbative
pervasion
(9 letter word)
plural

: pervasions

related term

: pervasive
perversion
(10 letter word)
plural

: perversions

related terms

: nonperversion, nonperversity, nonperversive, perversite, perversity, perversive
petrifaction
(12 letter word)
plural

: petrifactions

related term

: petrifactive
petrification
(13 letter word)
plural

: petrifications

related terms

: petrific, petrify
phagocytosis
(12 letter word)
phantasmagoria
(14 letter word)
phenomenon
(10 letter word)
philanthropy
(12 letter word)
phlebectomy
(11 letter word)
photocoagulation
(16 letter word)
plural

: photocoagulations
photoemission
(13 letter word)
plural

: photoemissions

related term

: photoemissive
photograph
(10 letter word)
plural

: photographs

related terms

: microphotograph, microphotographic, microphotography, microphotographer, Orthophotograph, Pseudophotograph, pyrophotograph, pyrophotography, autophotograph, macrophotograph, macrophotography, microphotographic, microphotography, microphotographer, rephotograph, Rephotography, Rephotographer, telephotograph, telephotographic, telephotography, Telephotographer, photographee, photographess, photographic, photographist, photography, photographable, photographer, photographize
photography
(11 letter word)
plural

: photographies

related terms

: microphotography, megaphotography, aerophotography, astrophotography, electrophotography, multiphotography, Orthophotography, pyrophotography, macrophotography, Rephotography, telephotography
photometry
(10 letter word)
photosynthesis
(14 letter word)
phototherapy
(12 letter word)
plural

: phototherapies

related term

: electrophototherapy
phrontistery
(12 letter word)
picturing
(9 letter word)
related terms

: pictural, picturesque, pictury, picturable, picturer, picturize, picturization
piecework
(9 letter word)
plural

: pieceworks

related term

: pieceworker
pigsticking
(11 letter word)
pinocytosis
(11 letter word)
pizzicato
(9 letter word)
plural

: pizzicati, pizzicatos
placement
(9 letter word)
plural

: placements

related terms

: Nonplacement, implacement, implacable, transplacement, displacement, displacer, Displacive, misplacement, Outplacement, overplacement, preplacement, replacement, Replacee, replacer
placentation
(12 letter word)
plural

: placentations

related terms

: placental, placentoid, placentate
plagiarism
(10 letter word)
plural

: plagiarisms

related terms

: hyperplagiarism, autoplagiarism, Cyberplagiarism, plagiarist, plagiary, plagiarise, plagiarize, plagiarisation, plagiarization
playacting
(10 letter word)
plural

: playactings

related term

: playactor
playfulness
(11 letter word)
plural

: playfulnesses

related terms

: Playette, playless, playlet, playlike, playsome, playman, playwoman, playward
pleasantness
(12 letter word)
plural

: pleasantnesses

related terms

: Displeasantness, pleasantish, pleasantsome, pleasantable, pleasanter, pleasantly
pluralism
(9 letter word)
plural

: pluralisms

related terms

: Hyperpluralism, Ultra-pluralism, pluralist, pluralness, pluralise, pluralize, pluralisation, pluralization, plurality, plurally
polishing
(9 letter word)
pollutant
(9 letter word)
plural

: pollutants

related terms

: Pollutable, polluter, pollution, pollutive
polychrome
(10 letter word)
related terms

: polychromic, polychromism, polychromist, polychromy, polychromate, polychromous, polychromise, polychromize
polyhidrosis
(12 letter word)
polymerisation
(14 letter word)
plural

: polymerisations

related terms

: polymeric, polymerism, Polymerlike, Polymersome, polymery, polymerous, polymerise, polymerize, polymerization
polymerization
(14 letter word)
plural

: polymerizations

related terms

: Electropolymerization, thermopolymerization, copolymerization, copolymeric, copolymerism, copolymerous, copolymerise, copolymerize, photopolymerization, Postpolymerization, repolymerization, repolymerize, polymeric, polymerism, Polymerlike, Polymersome, polymery, polymerous, polymerise, polymerize, polymerisation
polypectomy
(11 letter word)
polyphony
(9 letter word)
polytonalism
(12 letter word)
related terms

: polytonal, polytonic, polytony
polytonality
(12 letter word)
plural

: polytonalities

related terms

: polytonal, polytonic, polytony
poorhouse
(9 letter word)
popularism
(10 letter word)
related terms

: popularness, popularise, popularize, popularisation, popularization, popularity, popularly
population
(10 letter word)
plural

: populations

related terms

: micropopulation, Metapopulation, subpopulation, superpopulation, intrapopulation, overpopulation, overpopulate, overpopulous, repopulation, repopulate, underpopulation, underpopulate, populism, populist, populate, populous
pornography
(11 letter word)
portfolio
(9 letter word)
portmanteau
(11 letter word)
plural

: portmanteaux, portmanteaus
portrayal
(9 letter word)
plural

: portrayals

related terms

: nonportrayal, preportrayal, portrayist, portrayment
positioning
(11 letter word)
related terms

: Nanopositioning, Micropositioning, propositioning, proposition, Propositive, Superpositioning, Autopositioning, repositioning, repositor, reposition, positure, positor, position, positive
possession
(10 letter word)
posteriority
(12 letter word)
plural

: posteriorities

related terms

: posterioric, posteriorly
postposition
(12 letter word)
plural

: postpositions

related term

: postpositive
potentiation
(12 letter word)
plural

: potentiations

related terms

: potential, potentiate
praetorship
(11 letter word)
precaution
(10 letter word)
plural

: precautions

related term

: precautious
precedence
(10 letter word)
plural

: precedences

related terms

: precedable, preceder, precedent
precedency
(10 letter word)
plural

: precedencies

related terms

: precedable, precedence, preceder, precedent
precentorship
(13 letter word)
preceptorship
(13 letter word)
precession
(10 letter word)
precipitation
(13 letter word)
plural

: precipitations

related terms

: bioprecipitation, nonprecipitation, nonprecipitative, self-precipitation, coprecipitation, coprecipitate, Postprecipitation, reprecipitation, reprecipitate, precipitable, precipitate, precipitance, precipitous, precipitant, precipitative
predation
(9 letter word)
plural

: predations

related terms

: predatism, predator, predative
predominance
(12 letter word)
plural

: predominances

related terms

: predominate, predominant, predomination
predomination
(13 letter word)
plural

: predominations

related terms

: predominate, predominance, predominant
prefecture
(10 letter word)
plural

: prefectures

related terms

: subprefecture, prefectural
prehension
(10 letter word)
plural

: prehensions

related terms

: comprehension, comprehensible, comprehensor, comprehensive, reprehension, reprehensible, reprehensive, prehensible, prehensor, prehensive
prelature
(9 letter word)
premeditation
(13 letter word)
plural

: premeditations

related terms

: premeditate, premeditative
premiership
(11 letter word)
preoccupancy
(12 letter word)
plural

: preoccupancies

related terms

: preoccupy, preoccupate, preoccupant, preoccupation, preoccupative
preoccupation
(13 letter word)
plural

: preoccupations

related terms

: self-preoccupation, overpreoccupation, overpreoccupy, preoccupy, preoccupate, preoccupant, preoccupative
preparation
(11 letter word)
plural

: preparations

related terms

: Biopreparation, nonpreparation, nonpreparative, self-preparation, superpreparation, impreparation, counterpreparation, forepreparation, Overpreparation, prepreparation, repreparation, preparable, preparer, Preparty, preparative
preposition
(11 letter word)
plural

: prepositions

related terms

: prepositure, prepositor, prepositive
prepotency
(10 letter word)
plural

: prepotencies

related terms

: prepotence, prepotent
prescript
(9 letter word)
plural

: prescripts

related terms

: prescriptible, prescription, prescriptive
prescription
(12 letter word)
presentation
(12 letter word)
plural

: presentations

related terms

: nonpresentation, nonpresentable, self-presentation, malpresentation, representation, representee, representment, representable, representer, representor, representant, representative, re-presentation, re-presentment, presental, presentee, presential, presentism, presentist, presentment, presentness, presentable, presentiate, presentence, presenter, presentor, Presentity, presentive, presentative, presently
preservation
(12 letter word)
plural

: preservations

related terms

: nonpreservation, nonpreservable, nonpreservative, self-preservation, self-preservative, semipreservation, Cryopreservation, preserval, preservable, preserver, preservative
presidency
(10 letter word)
plural

: presidencies

related terms

: vice-presidency, vice-president, Postpresidency, presidial, presidy, presidence, presider, president
presidentship
(13 letter word)
plural

: presidentships

related term

: vice-presidentship
primateship
(11 letter word)
principalship
(13 letter word)
plural

: principalships

related term

: vice-principalship
priorship
(9 letter word)
plural

: priorships

related term

: subpriorship
probability
(11 letter word)
plural

: probabilities

related terms

: nonprobability, nonprobable, nonprobation, nonprobative, Quasi-Probability, superprobability, improbability, improbable, improbate, improbation, improbity, improbative, equiprobability, equiprobable, probably
probation
(9 letter word)
plural

: probations

related terms

: nonprobation, nonprobable, nonprobative, comprobation, comprobate, improbation, improbable, improbate, improbity, improbative, reprobation, reprobate, reprobance, reprobative, probator, probative
procedure
(9 letter word)
processing
(10 letter word)
related terms

: microprocessing, microprocessor, Bioprocessing, Cryptoprocessing, multiprocessing, multiprocessor, Autoprocessing, coprocessing, coprocessor, Hydroprocessing, microprocessor, postprocessing, postprocessor, Post-Processing, preprocessing, preprocessor, reprocessing, Reprocessor, teleprocessing, processal, processable, processible, processer, processor, processive
processor
(9 letter word)
plural

: processors

related terms

: microprocessor, uniprocessor, Bioprocessor, Cryptoprocessor, multiprocessor, Subprocessor, coprocessor, Interprocessor, intraprocessor, macroprocessor, postprocessor, preprocessor, Reprocessor
proconsulate
(12 letter word)
plural

: proconsulates

related term

: proconsulship
proconsulship
(13 letter word)
procreation
(11 letter word)
plural

: procreations

related terms

: nonprocreation, procreator, procreative
proctorship
(11 letter word)
plural

: proctorships

related term

: subproctorship
prodigality
(11 letter word)
plural

: prodigalities

related terms

: prodigal, prodigy, prodigious
production
(10 letter word)
plural

: productions

related terms

: Electroproduction, hyperproduction, Hyperproductive, nonproduction, nonproductive, omniproduction, self-production, superproduction, improduction, coproduction, overproduction, overproductive, photoproduction, Post-production, preproduction, Pre-production, reproduction, reproductive, underproduction, underproductive, productoid, productible, productor, Productize, Productization, productive
profession
(10 letter word)
professorship
(13 letter word)
plural

: professorships

related term

: subprofessorship
projection
(10 letter word)
plural

: projections

related terms

: microprojection, microprojector, nonprojection, nonprojective, self-projection, microprojector, projecture, projectable, projector, projective
proliferation
(13 letter word)
plural

: proliferations

related terms

: Antiproliferation, Hyperproliferation, nonproliferation, nonproliferous, Nonproliferative, non-proliferation, Counterproliferation, Overproliferation, proliferate, proliferous, proliferant, proliferative
prolongation
(12 letter word)
plural

: prolongations

related terms

: nonprolongation, prolongment, prolongable, prolongate, prolonger
prolusion
(9 letter word)
promiscuity
(11 letter word)
plural

: promiscuities

related term

: promiscuous
promiscuousness
(15 letter word)
plural

: promiscuousnesses

related terms

: nonpromiscuousness, nonpromiscuous, promiscuous, promiscuity
properness
(10 letter word)
plural

: propernesses

related terms

: improperness, properer, property, properly
proportion
(10 letter word)
plural

: proportions

related terms

: superproportion, improportion, disproportion, malproportion, misproportion, overproportion, reproportion, underproportion
proportionality
(15 letter word)
plural

: proportionalities

related terms

: Nonproportionality, disproportionality, disproportion, equiproportionality, proportion
propriety
(9 letter word)
plural

: proprieties

related terms

: nonpropriety, impropriety, malpropriety
prosecution
(11 letter word)
protagonism
(11 letter word)
plural

: protagonisms

related term

: protagonist
protection
(10 letter word)
plural

: protections

related terms

: nonprotection, nonprotective, self-protection, self-protective, counterprotection, Cryoprotection, overprotection, Overprotector, overprotective, Photoprotection, reprotection, protectee, protectable, protectible, protector, protectant, protective
protectorship
(13 letter word)
plural

: protectorships

related term

: subprotectorship
proteolysis
(11 letter word)
plural

: proteolyses

related terms

: antiproteolysis, autoproteolysis
protraction
(11 letter word)
plural

: protractions

related terms

: nonprotraction, overprotraction, protractible, protracter, protractor, protractive
provenance
(10 letter word)
plural

: provenances

related term

: provenly
provenience
(11 letter word)
plural

: proveniences

related term

: provenient
provision
(9 letter word)
plural

: provisions

related terms

: self-provision, improvision, improvisate, improviser, improvisor, improvisation, foreprovision, overprovision, preprovision, reprovision, provisor, provisive
pseudopod
(9 letter word)
plural

: pseudopods

related terms

: pseudopodal, pseudopodial, pseudopodian, pseudopodic
pseudopodium
(12 letter word)
psychogenesis
(13 letter word)
psychoneurosis
(14 letter word)
psychosexuality
(15 letter word)
plural

: psychosexualities

related term

: psychosexual
publication
(11 letter word)
plural

: publications

related terms

: Micropublication, nonpublication, nonpublic, propublication, E-Publication, malpublication, Postpublication, prepublication, Prepublic, prepublish, republication, republic, republics, republish, publicism, publicist, publicness, publicate, publicise, publicize, publicization, publicity, publicly
publicizing
(11 letter word)
related terms

: overpublicizing, overpublicize, overpublicity, publicism, publicist, publicness, publicate, publicise, publicize, publicization, publication, publicity, publicly
publishing
(10 letter word)
plural

: publishings

related terms

: Nanopublishing, micropublishing, micropublisher, Nonpublishing, Self-publishing, E-Publishing, micropublisher, republishing, republishment, republishable, republisher, Publishee, publishment, publishable, publisher
puckishness
(11 letter word)
plural

: puckishnesses

related term

: puckishly
punctuation
(11 letter word)
plural

: punctuations

related terms

: nonpunctuation, nonpunctual, subpunctuation, interpunctuation, interpunctuate, mispunctuation, mispunctuate, repunctuation, repunctuate, punctuator, punctuative
purgation
(9 letter word)
plural

: purgations

related terms

: nonpurgation, nonpurgative, superpurgation, compurgation, expurgation, expurgate, expurgative, purgative
purification
(12 letter word)
pursuance
(9 letter word)
plural

: pursuances

related terms

: nonpursuance, nonpursuant
purveyance
(10 letter word)
plural

: purveyances

related terms

: nonpurveyance, Dispurveyance, purveyal, purveyor
putrefaction
(12 letter word)
plural

: putrefactions

related terms

: antiputrefaction, antiputrefactive, putrefactible, putrefactive
pyrochemistry
(13 letter word)
pyrograph
(9 letter word)
related terms

: pyrographic, pyrography, pyrographer
pyrolatry
(9 letter word)
quadruple
(9 letter word)
plural

: quadruples

related terms

: quadruply, quadruplate
quadruplet
(10 letter word)
quantification
(14 letter word)
plural

: quantifications

related term

: quantify
quartette
(9 letter word)
queerness
(9 letter word)
quintette
(9 letter word)
quintuple
(9 letter word)
plural

: quintuples

related terms

: subquintuple, Quintuply
quintuplet
(10 letter word)
quotation
(9 letter word)
plural

: quotations

related terms

: self-quotation, Disquotation, misquotation, misquoter, prequotation, requotation, quotative
rabbinate
(9 letter word)
plural

: rabbinates

related terms

: rabbindom, rabbinic, rabbinism, rabbinist, rabbinite, rabbinship, rabbinize
radiation
(9 letter word)
plural

: radiations

related terms

: diradiation, triradiation, triradial, triradiate, antiradiation, antiradiant, Chemoradiation, nonradiation, Nonradial, nonradiable, Nonradiate, nonradiance, nonradiant, nonradiative, Superradiation, corradiation, corradial, corradiate, irradiation, irradiate, irradiance, irradiant, irradiative, counterradiation, eradiation, eradiate, interradiation, interradial, interradiate, reradiation, reradiate, radiatics, radiature, radiator, radiative
radioactivity
(13 letter word)
radioprotection
(15 letter word)
ramification
(12 letter word)
plural

: ramifications

related terms

: interramification, ramify
rancidity
(9 letter word)
plural

: rancidities

related terms

: rancidify, rancidness, rancidly
randomisation
(13 letter word)
randomization
(13 letter word)
ransacking
(10 letter word)
rationalisation
(15 letter word)
plural

: rationalisations

related terms

: rational, rationless, rationment, rationable, rationate, Rationer
rationalization
(15 letter word)
plural

: rationalizations

related terms

: nonrationalization, nonrational, overrationalization, overrational, rational, rationless, rationment, rationable, rationate, Rationer
ravishment
(10 letter word)
plural

: ravishments

related term

: ravisher
razzmatazz
(10 letter word)
readjustment
(12 letter word)
plural

: readjustments

related terms

: readjustable, readjuster
realpolitik
(11 letter word)
reassurance
(11 letter word)
plural

: reassurances

related term

: reassurer
recapitulation
(14 letter word)
plural

: recapitulations

related terms

: recapitulate, recapitulative
receivership
(12 letter word)
recitation
(10 letter word)
plural

: recitations

related terms

: nonrecitation, nonrecital, nonrecitative, recital, recitable, reciter, recitative
recreation
(10 letter word)
plural

: recreations

related terms

: recreatable, recreator, recreative
recrudescence
(13 letter word)
plural

: recrudescences

related term

: recrudescent
rectorate
(9 letter word)
plural

: rectorates

related terms

: directorate, directoral, directress, directorial, Directorless, directorship, directory, prorectorate, rectoral, rectress, rectorial, Rectorite, rectorship, rectory
rectorship
(10 letter word)
plural

: rectorships

related terms

: directorship, vice-rectorship, correctorship
recuperation
(12 letter word)
plural

: recuperations

related terms

: nonrecuperation, nonrecuperative, recuperate, recuperance, recuperative
recycling
(9 letter word)
redaction
(9 letter word)
plural

: redactions

related terms

: Redactable, redactor
reduction
(9 letter word)
plural

: reductions

related terms

: antireduction, antireductive, electroreduction, Monoreduction, nonreduction, nonreductive, non-reduction, proreduction, pseudoreduction, self-reduction, thermoreduction, irreduction, irreductible, autoreduction, overreduction, photoreduction, postreduction, prereduction, re-reduction, reductor, reductant, reductive
reenactment
(11 letter word)
plural

: reenactments

related terms

: reenactor, reenaction
reenforcement
(13 letter word)
refueling
(9 letter word)
related terms

: nonrefueling, nonrefuelling, refuelling, Refueler
regeneration
(12 letter word)
plural

: regenerations

related terms

: nonregeneration, nonregenerate, nonregenerative, superregeneration, superregenerative, irregeneration, irregenerate, re-regeneration, re-regenerate, regenerable, regenerate, regenerance, regenerant, regenerative
registration
(12 letter word)
plural

: registrations

related terms

: nonregistration, nonregistrable, self-registration, superregistration, Autoregistration, Misregistration, overregistration, preregistration, reregistration, underregistration, registral, Registree, registry, registrable, registrate, registrer, registrant, Registrative
regularisation
(14 letter word)
plural

: regularisations

related terms

: regularness, regularise, regularize, regularization, regularity, regularly
regularization
(14 letter word)
plural

: regularizations

related terms

: regularness, regularise, regularize, regularisation, regularity, regularly
regulating
(10 letter word)
related terms

: self-regulating, self-regulate, self-regulation, self-regulative, misregulating, misregulate, Misregulation, overregulating, overregulate, overregulation, preregulating, preregulate, preregulation, reregulating, reregulate, reregulation, reguline, regulable, regulate, regulize, regulation, regulative
regulation
(10 letter word)
plural

: regulations

related terms

: Antiregulation, Dysregulation, nonregulation, nonregulative, non-regulation, self-regulation, self-regulate, self-regulative, superregulation, thermoregulation, Thermoregulate, irregulation, irregulate, irregulous, autoregulation, Autoregulate, autoregulative, Coregulation, Misregulation, overregulation, overregulate, preregulation, preregulate, reregulation, reregulate, Upregulation, reguline, regulable, regulate, regulize, regulative
regulator
(9 letter word)
plural

: regulators

related terms

: Microregulator, Bioregulator, Multiregulator, Superregulator, thermoregulator, Thermoregulate, thermoregulation, Transregulator, Coregulator, reguline, regulable, regulate, regulize, regulation, regulative
rehearsal
(9 letter word)
plural

: rehearsals

related terms

: misrehearsal, Prerehearsal, re-rehearsal, rehearsable, rehearser
reinforcement
(13 letter word)
plural

: reinforcements

related terms

: nonreinforcement, reinforcer
reinforcer
(10 letter word)
rejoinder
(9 letter word)
plural

: rejoinders

related terms

: nonrejoinder, re-rejoinder, surrejoinder, rejoindure
relaxation
(10 letter word)
reorganisation
(14 letter word)
plural

: reorganisations

related terms

: reorganise, reorganize, reorganization
reorganization
(14 letter word)
repeating
(9 letter word)
plural

: repeatings

related terms

: self-repeating, repeatal, repeatable, repeater
repetition
(10 letter word)
plural

: repetitions

related terms

: nonrepetition, nonrepetitious, nonrepetitive, self-repetition, repetitious, repetitive
replacement
(11 letter word)
replication
(11 letter word)
repositioning
(13 letter word)
related terms

: repositor, reposition
representation
(14 letter word)
plural

: representations

related terms

: Microrepresentation, nonrepresentation, nonrepresentable, nonrepresentative, self-representation, Subrepresentation, misrepresentation, misrepresentee, misrepresenter, misrepresentative, overrepresentation, overrepresentative, prerepresentation, re-representation, underrepresentation, representee, representment, representable, representer, representor, representant, representative
repression
(10 letter word)
plural

: repressions

related terms

: nonrepression, nonrepressible, nonrepressive, self-repression, Transrepression, repressment, repressure, repressible, represser, repressor, repressive
reproduction
(12 letter word)
plural

: reproductions

related terms

: microreproduction, nonreproduction, nonreproductive, self-reproduction, reproductive
requisition
(11 letter word)
plural

: requisitions

related terms

: nonrequisition, prerequisition, requisitor
resection
(9 letter word)
plural

: resections

related terms

: electroresection, resectable
reservation
(11 letter word)
plural

: reservations

related terms

: nonreservation, nonreservable, re-reservation, reserval, reservee, reservery, reservist, reservable, Reservance, reserver, reservor, reservative
reservoir
(9 letter word)
residency
(9 letter word)
plural

: residencies

related terms

: nonresidency, nonresidence, nonresident, vice-residency, vice-resident, Postresidency, residuous, residence, resider, resident
resonance
(9 letter word)
plural

: resonances

related terms

: antiresonance, Antiresonant, Gyroresonance, hyperresonance, hyperresonant, irresonance, irresonant, Autoresonance, Postresonance, resonate, resonant, resonation
respiration
(11 letter word)
plural

: respirations

related terms

: photorespiration, prerespiration, respirable, respirate, respirative
restraint
(9 letter word)
plural

: restraints

related terms

: nonrestraint, self-restraint, overrestraint, prerestraint, re-restraint, restraintful
reticulation
(12 letter word)
plural

: reticulations

related terms

: interreticulation, reticularian, reticulate
retirement
(10 letter word)
plural

: retirements

related terms

: nonretirement, semiretirement, Postretirement, Preretirement, re-retirement, retirade, retiral, retiree, retirer, retirant
retraining
(10 letter word)
related terms

: retrainee, retrainable, Retrainer
revolution
(10 letter word)
rhinotomy
(9 letter word)
rhizotomy
(9 letter word)
ridgeline
(9 letter word)
rigamarole
(10 letter word)
rightfield
(10 letter word)
rigidification
(14 letter word)
plural

: rigidifications

related term

: rigidify
rigidifying
(11 letter word)
rigmarole
(9 letter word)
plural

: rigmaroles

related terms

: rigmarolery, rigmarolic, rigmarolish
rijstafel
(9 letter word)
rijstaffel
(10 letter word)
rijsttaffel
(11 letter word)
ritualism
(9 letter word)
plural

: ritualisms

related terms

: antiritualism, antiritual, hyperritualism, ultraritualism, Ritualic, ritualist, ritualless, ritualise, ritualize, ritualization, rituality, ritually
roleplaying
(11 letter word)
roundhouse
(10 letter word)
ruggedisation
(13 letter word)
related terms

: ruggedness, ruggeder, ruggedise, ruggedize, ruggedization, ruggedly
ruggedization
(13 letter word)
rulership
(9 letter word)
saddlebag
(9 letter word)
safeguard
(9 letter word)
plural

: safeguards

related term

: safeguarder
sainthood
(9 letter word)
saltation
(9 letter word)
plural

: saltations

related term

: saltator
saltworks
(9 letter word)
salvation
(9 letter word)
plural

: salvations

related terms

: nonsalvation, presalvation, salvator, Salvative
saponification
(14 letter word)
plural

: saponifications

related terms

: nonsaponification, saponify
sauceboat
(9 letter word)
sauciness
(9 letter word)
plural

: saucinesses

related terms

: oversauciness, saucier, saucily
sauerbraten
(11 letter word)
sauerkraut
(10 letter word)
scallopine
(10 letter word)
scallopini
(10 letter word)
scattering
(10 letter word)
Schadenfreude
(13 letter word)
schematisation
(14 letter word)
related terms

: schematic, schematics, schematism, schematist, schematise, schematize, schematization
schematization
(14 letter word)
plural

: schematizations

related terms

: schematic, schematics, schematism, schematist, schematise, schematize, schematisation
schizothymia
(12 letter word)
schnitzel
(9 letter word)
scholarship
(11 letter word)
schoolbag
(9 letter word)
schooling
(9 letter word)
plural

: schoolings

related terms

: nonschooling, self-schooling, foreschooling, Preschooling, schoolage, schooldom, schoolery, schoolful, schoolish, schoolless, schoollike, Schoolship, Schooly, schoolable, schooler, schoolman, schoolward, Schoolwise
screening
(9 letter word)
plural

: screenings

related terms

: Antiscreening, bescreening, Postscreening, rescreening, screenage, screendom, screenful, screenless, screenlike, screeny, screenable, screener, screenman, screenwise
scrimmage
(9 letter word)
plural

: scrimmages

related term

: scrimmager
scutcheon
(9 letter word)